We had an opportunity to enjoy a brilliant exhibition held at Marrakesh-based David Bloch Gallery. Two great artists, a number of artworks and one great exhibition – Vincent Abadie Hafez and Carlos Mare presented their work at the gallery during the show entitled Crossing paths – The Intersection of Memories. The artists have slightly different approaches and styles, yet they perfectly match together. Their "collaboration" is driven by the common passion they share, which is something between graffiti and traditional Islamic art. Polymorphic, this exhibition consisted of works on paper and sculptures made of various materials, completed individually or in duo. In addition, what made the show even more perfect is the fact that both artists share a deep interest for cultural crossbreeding and a common inspiration for Islamic patterns and design.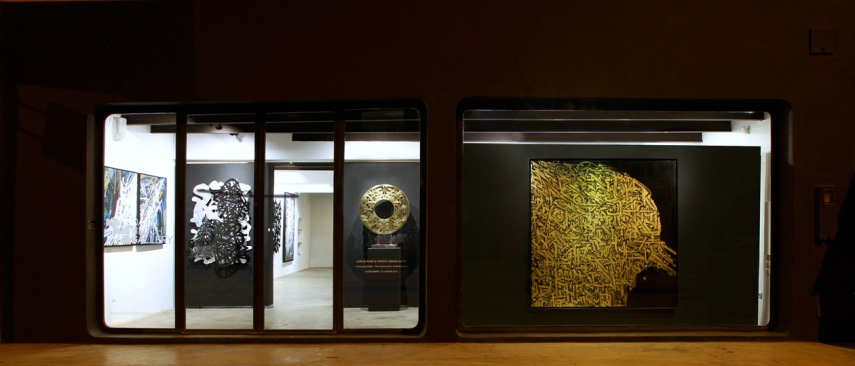 Crossing Paths
The first part of the title of the exhibition perfectly explains how this duo exhibition was conceptualized. Vincent Abadie Hafez and Carlos Mare crossed their paths in Marrakesh in May 2013, while Carlos Mare, on his first visit to Morocco, was exhibited within the group show titled Unfolding, featuring the AOC collective (Agent of Change). While Vincent Abadie Hafez (also known as Zepha) has always been strongly inspired by traditional and contemporary Arabic calligraphy (he is widely known for his highly ornamental artworks), Carlos Mare (also known Mare193 or Carlos Mare139 Rodriguez) who is New York-based artist, discovered Vincent Abadie Hafez painting, reinterpreting Arabic calligraphy and graffiti so as to fuse them. This hybrid approach makes particularly sense for the New York artist, who always sought to pull the art of graffiti towards new expressions, notably through sculptures. During the residency in Marrakesh, Carlos Mare had an opportunity of working with craftsmen of the medina, with which Vincent Abadie Hafez is already familiar as a result of his many projects in Morocco (notably his two solo shows at the David Bloch Gallery or his recent participation within the Jidar mural Festival, last May).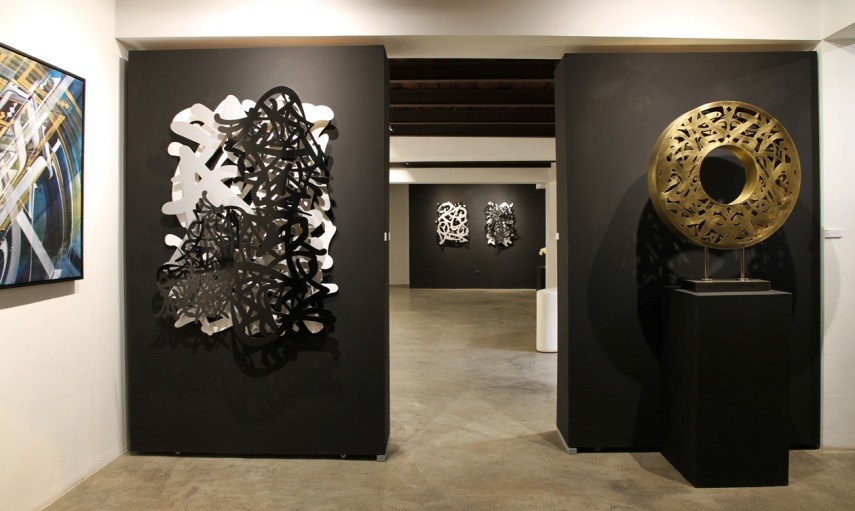 The Intersection of Memories
So, what could the visitors of the David Bloch Gallery see during the Crossing Paths - The Intersection of Memories exhibition? Of course, beautiful artworks, but what was interesting was to see the two artists' works being presented together. Their artistic collaboration initiated, based on their passion for the letter - written, deconstructed and revisited in the light of Moroccan Islamic arts and crafts. Matured over two years, this association took shape this year in a creative residency in Marrakesh, during which the two artists conducted a dialogue between their respective language and universe, in search for new expressions, at the crossroad of art, culture and geography. Together, and in contact with the Marrakech's woodworkers, coppersmiths and metalworkers, the two artists gave birth to strong and unprecedented artworks, conveying a quest for hybrid sense and aesthetics, between calligraphy, graffiti and abstraction.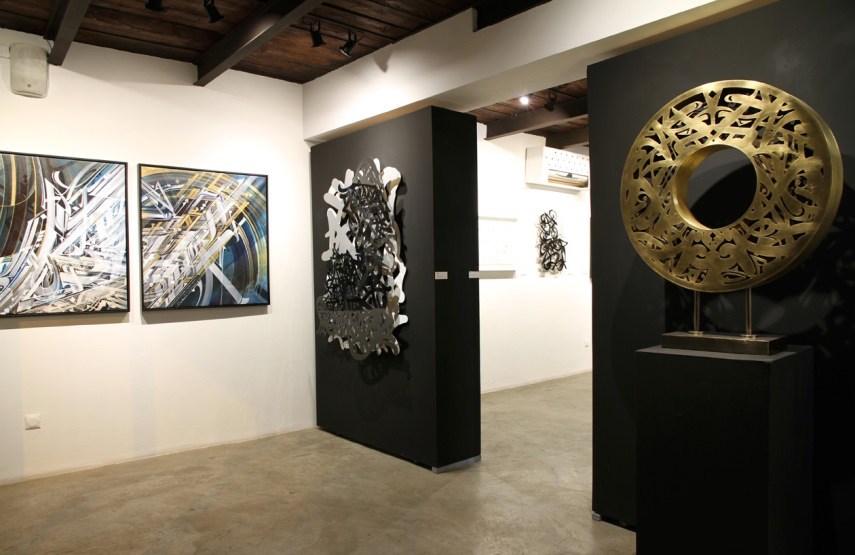 Vincent Abadie Hafez and Carlos Mare Exhibition at David Bloch Gallery
The exhibition of Vincent Abadie Hafez and Carlos Mare entitled Crossing paths – The Intersection of Memories was on view between December 18, 2015 and January 17, 2016. A large number of visitors as well as huge interest that was shown prove the success of this great show. So, be sure to follow the future projects of these two amazing artists, as well as the work of the Marrakesh-based David Bloch Gallery.
Featured Image: Crossing paths – The Intersection of Memories exhibition. All Images courtesy of David Bloch Gallery.