A vast number of people find inspiration in the work and the character of Vincent Van Gogh. The post-impressionist painter was not only an artist with an inimitable visual language, he was also an intriguing person, whose entire life story, to this day, remains an unsolved mystery. Equally perplexing was the report about his untimely death, given the fact that most historians cannot agree if the great master was shot accidentally, by a boy he knew at the time, or if he committed suicide. In any case, his outstanding, emotionally engaging paintings say more about the great master than a thousand words. Having that in mind - literally, a team of Van Gogh's admirers gathers to make a remarkable piece, dedicated to his life, and his influential oeuvre.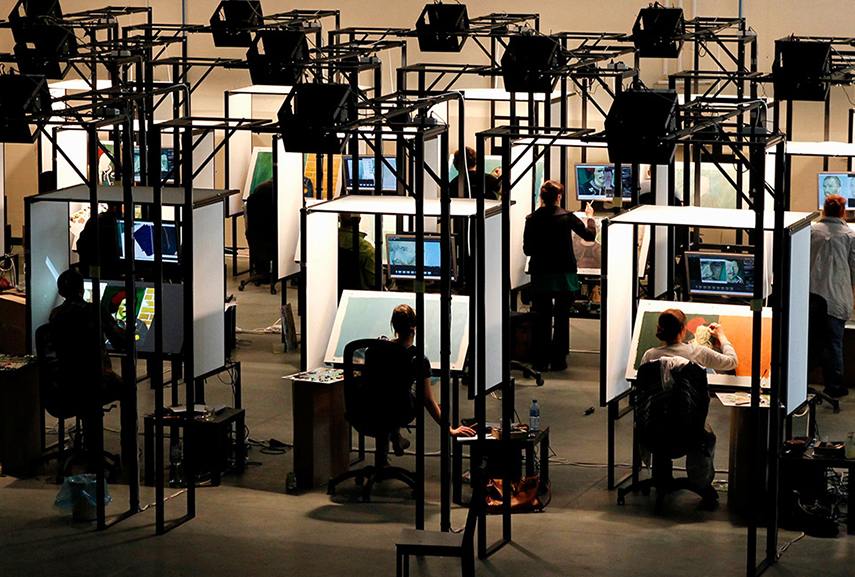 A Genuine Vincent Van Gogh Movie
Movies about Van Gogh were made before, but this one is certainly going to be different. The directors Dorota Kobiela and Hugh Welchman, accompanied by the producer David Parfitt, had an idea which sounds almost impossible to realize. However, the progress of their project proves that even the unimaginable things can be achieved, when followed by great enthusiasm and effort. The team is preparing the world's first feature-length movie in Poland, made entirely out of oil-painted frames. Each frame (and reportedly, there will be around 62 450 of them) is painted on canvas, by a group of 85 painters. The painters are using a technique similar to Van Gogh's, in order to make the film resemble Van Gogh's aesthetical approach, and contrary to all of the current trends, this project will be based entirely on hand-made work.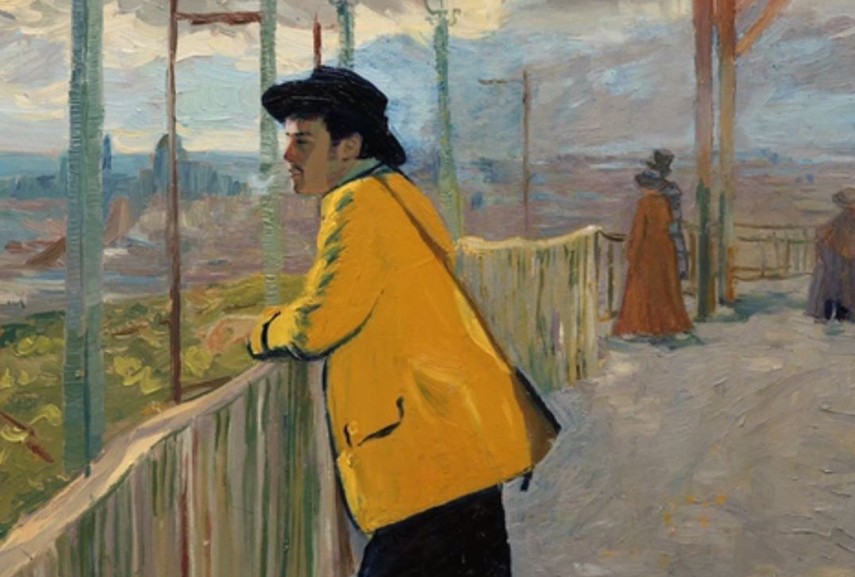 We Can only Speak through Paintings
Although the entire synopsis is not yet revealed, it is supposed that the film will deal with Vincent Van Gogh's life and controversial death. The authors said that his world will be represented through a number of frames, which rely on the stories already told through Van Gogh's paintings, and the characters that appear in them. The plot will aim to reconstruct the events, and the drama which led to his mental illness, and eventually to his death. The inspiration for the movie, and for the title as well, came from one of his letters, addressed to his brother. The letter ended with a sentence: "We cannot speak other than by our paintings. With a handshake, your loving Vincent".
Loving Vincent
Van Gogh's stunning paintings and the moving narratives behind them evoke the sensitive side in all of us. The well-known and the lesser-known facts and rumors about his life also stem from hundreds of letters that he sent, which contribute to that feeling of empathy and compassion for the beloved painter. It would have been a privilege to have known Van Gogh, and therefore many art lovers aim to recreate his unique energy in some way. Recently, we've heard a story about a passionate art historian who claimed to have found one of the rare photographs with Van Gogh in them. In a similar sentiment, Loving Vincent will take us on an 80-minute long journey, into one of the possible worlds of the great Vincent Van Gogh.
Featured images: taken from the official website, Loving Vincent. All images used for illustrative purposes only.