Since the well-known Dutch painter was camera-shy, there are no valid proofs that he appeared in any of the photographs available to us today, except for the ones from his childhood. We do, however, have some idea of what Vincent Van Gogh used to look like, thanks to his self-portraits, in which he depicted his character so vividly. Maybe he didn't like to be photographed, but he sure did spend some time painting the features of his own face. Therefore, today we have a divine chance to see what Van Gogh looked like with a beard, without it, in a coat, or with a hat, and even with a bandaged ear.
Even though his excellence was appropriately recognized when he was no longer alive, Van Gogh really knew how to paint, and we're all aware of that. Still, fundamentally, we are all considered to be inquisitive visual creatures more than anything else. Therefore, in the simple intent of knowing what the famous painter really looked like, people seem to need more than Van Gogh's own representation to satisfy their curiosity.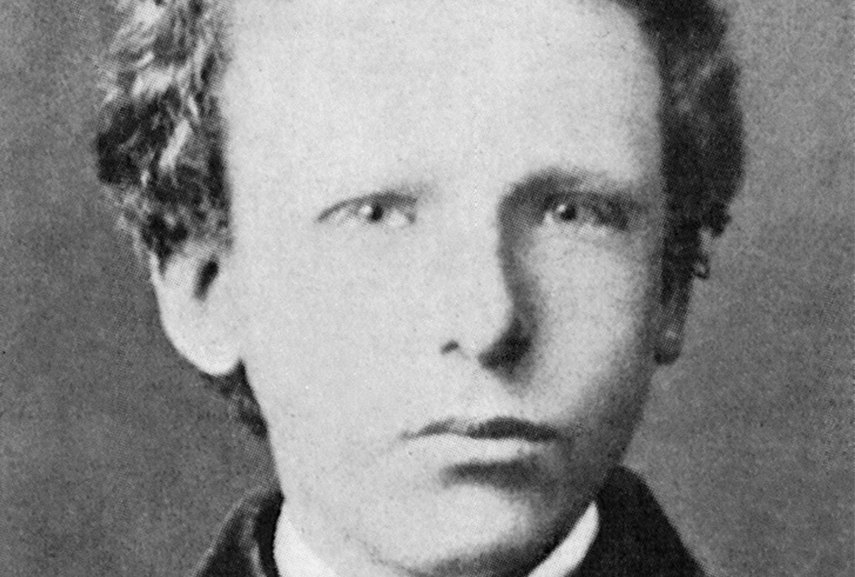 All of the Supposed Photographs of Vincent van Gogh
This is one of the reasons why there have been several attempts at solving the mystery, of what Van Gogh was really like (physically). Recently, an Italian art historian claimed that he found the only photo in which the painter's face can be found today. This is not the first time someone has tried to identify a person as Vincent van Gogh in an old photograph. There have been several shots at this before, and one of these photos can still be found on Sotheby's website. It is actually a classical portrait, so if this truly is Van Gogh, he really must have made an effort to pose for the camera (if the presumption that he didn't like the camera so much is true). Another photo appeared on the Internet last summer, and it depicted a group of people behind a table, and one of them was, allegedly, the post-impressionist painter himself. None of these photos have been confirmed to be real portraits of the artist, and who knows if this identification is even possible today after so many years have passed.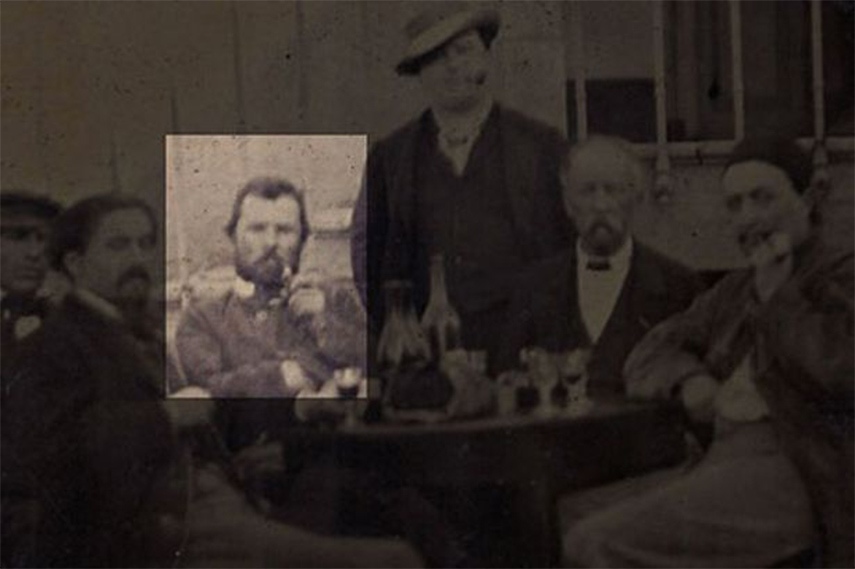 Facts and Guesses
However, the last photograph, discovered by the aforementioned historian Antonio De Robertis, perhaps has the best odds to be the right one. As The Independent reports, the picture was taken in Paris, at the Académie Julian. The photographer was Edmond Bénard, who was working there, between 1880 and 1890, and after some research, the historian came to a conclusion that the photo was probably taken in February 1888 when Van Gogh was in Paris. Apart from this, there is also one other piece of information that goes hand in hand with the theory. Supposedly, among the 34 men who are in the photo, there is also Andries Bonger, a Dutchman who was the brother-in-law of Van Gogh's brother Theo. And, believe it or not, it turns out that the great master is standing right next to him in the photo!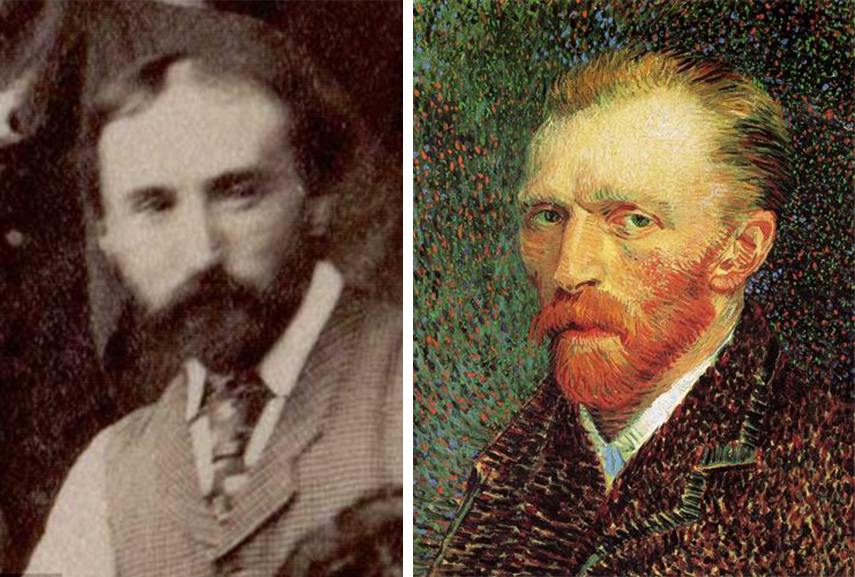 Compare the Photograph to the Paintings!
Clearly, this could also be regarded as just another fair, enthusiastic attempt to discover more about the admirable artist, but we cannot be sure if this is true. Until someone confirms this as a fact, all we can do is compare the photo (or for that matter, all of the previously found photos as well) to Van Gogh's brilliant self-portraits. You have to admit that there are some similarities, so who knows? Perhaps the celebrated painter wasn't so shy after all.
What do you think - is this really Vincent van Gogh in the photo? Tell us on Facebook.
Featured image: Académie Julian, Paris, 1888. Photo by Edmond Bénard. All images used for illustrative purposes only.
Editors' Tip: Dear Theo: The Autobiography of Vincent van Gogh
Vincent van Gogh, the great artist who nevertheless had a difficult life, bared his soul in his letters to his beloved brother Theo, who was his confidant and friend. These letters give insight into the soul of such a talented, brilliant man, who was eventually desperate, in his search for love, whose life became a flight into madness and for whom every day was a fight for life. Vincent van Gogh's letters to Theo were collected by Irving Stone, the acclaimed novelist. Van Gogh was suppressed by anxiety and fears, and many other difficulties, but he was also a remarkable painter, who wasn't afraid to push the boundaries of academic art, and was therefore honored only after his life had passed.