Created over 125 years ago, the Sunflowers paintings are arguably Vincent van Gogh's best-known works. Also considered among the most recognizable and famous paintings of all time, these works have inspired generations of people throughout the world. Following the artist's death in 1890, the paintings were scattered around the world and given new homes at five renowned museums in Europe, Asia and the United States. Now, these five masterpieces will soon be reunited for the first time ever in history – online, in a virtual 360° exhibition. This will be a unique chance for art lovers from all around the world to view each painting individually or take a tour of these iconic works!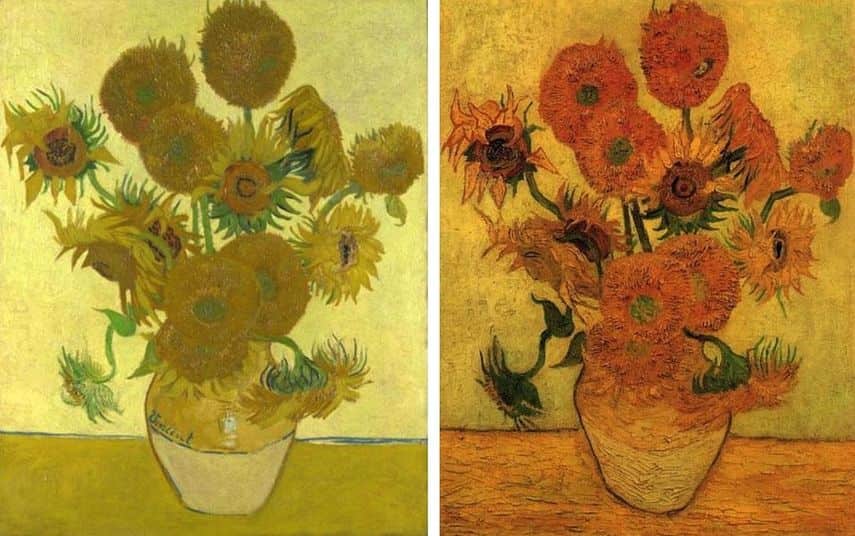 The Virtual Exhibition
Created in Arles in 1888 and 1889, the Sunflower paintings were spread across five different continents and, up until now, it wasn't possible to view them together. From August 10th, the iconic paintings will be displayed alongside each other in the unique virtual 360° exhibitions on Facebook. Titled Sunflowers 360, the exhibition was created using modern technologies like VR, bringing five paintings together in a single gallery in a 360-degree photograph. Visitors can rotate the virtual gallery as they like. The exhibition will be accompanied by commentary from Willem van Gogh, great-grandson of Vincent's brother Theo van Gogh who narrates the remarkable story of Vincent and his series.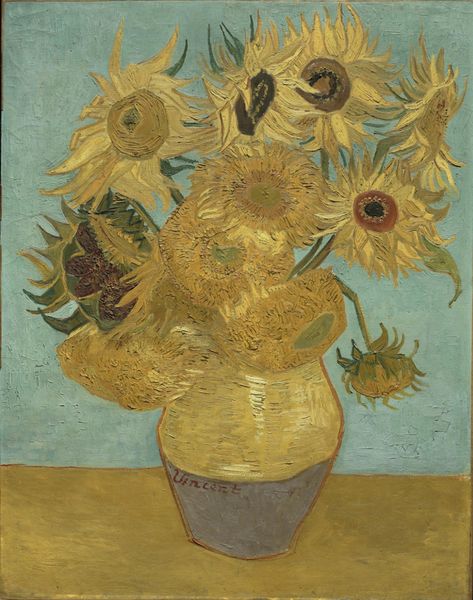 The Facebook Live
On Monday, August 14th, five of the Sunflowers paintings will become even more accessible via Facebook Live. In five consecutive live streams, international museum directors and conservators from the National Gallery in London, the Van Gogh Museum in Amsterdam, the Philadelphia Museum of Art in Philadelphia, the Neue Pinakothek in Munich and the Seiji Togo Memorial Sompo Japan Nipponkoa Museum of Art in Tokyo will each offer their insights into the series. In five different fifteen-minute presentations that will be live-streamed on Facebook, each institution will focus on their Sunflowers version, together forming a tribute to the life and work of the famous artist.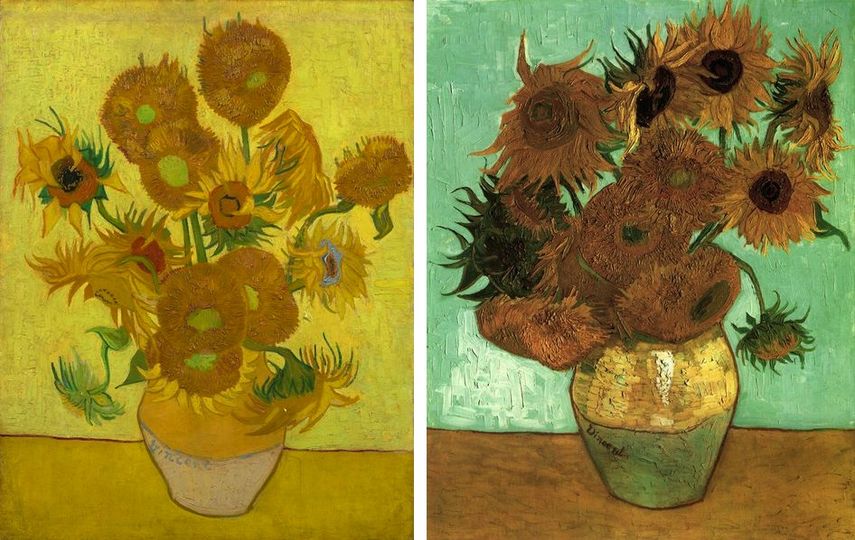 Experience Vincent van Gogh Sunflowers in a New Way
The Vincent van Gogh Sunflowers continue to intrigue and move generations of people, each forming a new, highly personal bond with these works. This unique gallery and the live streams will offer new ways of experiencing these masterpieces, at the same time offering new fresh insights. Sunflowers 360 can be viewed as of August 10th, 2017 on the various museums' Facebook pages and is available in the Oculus Store. Van Gogh's Sunflowers Live on Facebook will take place on August 14th in the following order: National Gallery London from 6:50 to 7:05 p.m, Van Gogh Museum, Amsterdam from 7:10 to 7:25 p.m, Neue Pinakothek, Munich from 7:30 to 7:45 p.m, Philadelphia Museum of Art from 7:50 to 8:05, and Seiji Togo Memorial Sompo Japan Nipponkoa Museum of Art, Tokyo from 8:10 to 8:25 p.m (a previously recorded video will be presented).
Van Gogh Sunflowers Facebook Live
Featured image: Vincent van Gogh - Sunflowers, 1888-89 (detail), Philadelphia Museum of Art.