People might think that erotic art has been popular only in the last couple of decades. But, in fact, erotica has existed since the first pieces of art were created. And, we could even dare to say that vintage erotica (or old erotic art) was more creative and innovative. With the development of digital technology, erotica has been usually linked with photography. However, there are many other art mediums in which perfect erotic art pieces have been created (paintings, comics, and other mediums – something that can be seen in art of Cynthia Westwood or Laura Krifka).
Check Out Vintage Peek-a-boo Portfolio by Mel Ramos
And, as vintage erotica shows, there are so many other ways to create beautiful pieces of erotic art – book illustration and paper work with erotic content, famous secret French postcards, pin up girls, and so on. Let's see what vintage erotica has to offer.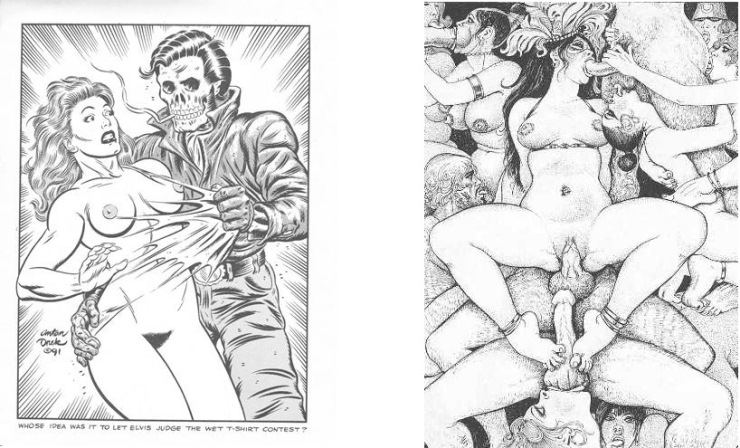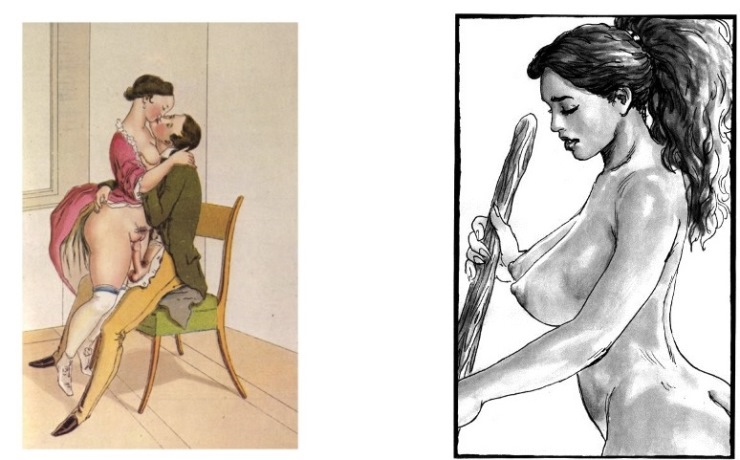 Gil Elvgren and Pin-Up Girls
When we speak about vintage erotica, it's simply impossible not to mention Gil Elvgren and his art. This amazing American artist was a painter of pin-up girls, advertising and illustration. Without any doubt, he was the best pin-up artist the world has ever known. Today he is best known for his pin-up paintings for Brown & Bigelow. Among the models Elvgren painted were Myrna Hansen, Donna Reed, Barbara Hale, Arlene Dahl, and Kim Novak.
Find Vintage Erotica books on Amazon
Vintage Erotica – Pin-Up
It is important to mention that Pin-Up does not refer only to the Pin-Up girls. The term Pin-Up also refers to drawings, paintings, and other illustrations – images cut out of magazines or newspapers, or from postcard or chromo-lithographs, and so on. The early history of the Pin-Up was characterized by photographic advertisement as business cards that were used by burlesque performers and actresses. And we could say that the place were Pin-Up was born, as well as the origin of the vintage erotica, is Paris.
Secret French Postcards and Sex Workers
The vast majority of the models that we find within vintage erotica are famous actresses, models, performers. However, the models that we see in beautiful pieces of vintage erotica are often sex workers from early 20th Century Paris. When the first photographs of Parisian sex workers emerged, soon many artists from around the world were inspired and began to depict the secret worlds of sex workers. For example, E.J. Bellocq is known for befriending and chronicling the lives of sex workers in New Orleans' Storyville red-light district. Today, many contemporary photographers have explored documenting the lives of sex workers, including, among others, Mary Ellen Mark, Nan Goldin, Yana Toyber, Scot Sothern, Marc McAndrews and Kaveh Golestan.
Comic Books and Vintage Erotica
Some of the most beautiful pieces of vintage erotica can be found in adult comics. Adult comics are comic books, comic magazines, comic strips or graphic novels that contain content that appeals to adult readers. Many of these erotic comics are quite explicit, depicting sexual intercourse and intimate parts of human body. Mel Ramos, for example, is famous for his comic-book images of naked, voluptuous females.
All images courtesy of olderoticart.tumblr.com. They are used for illustrative purposes only.