The connection between visual arts and music occasionally resulted in striking vinyl cover art pieces designed by some of the most prominent artists of the era. Though often regarded the lesser form of art, vinyl cover art pieces are just as thought-provoking and captivating as large scale fine artworks. Yet despite their undeniable beauty and indisputable significance for the world of art, there were only several exhibitions dedicated to this vibrant and highly collectible art pieces. Pochettes en Stock – Vinyl covers in stock exhibition aims to close that gap by presenting an array of albums created by a variety of prominent artists. The exhibition that particularly focuses on pieces made by urban artists will showcase over 250 artworks thus encompassing over 20 years of album art from all over the world.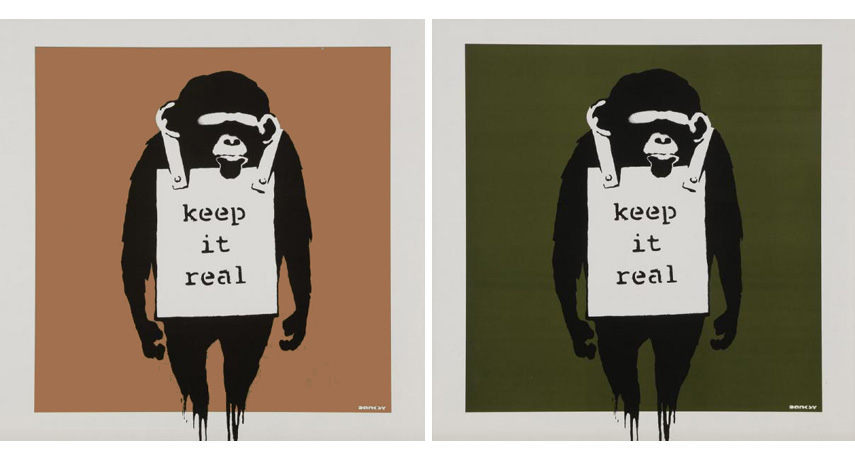 The Upsurge of Vinyl Cover Art in 1960s
The 1960s have seen a particular boost in the creation of fascinating album illustrations as an array of exceptional artists including Andy Warhol and Jean-Michel Basquiat made their contribution to the cover art genre. It was then that pop and rock musicians shifted away from making vinyls with a simple picture of the performer or a band on the covers and begun to work with visual artists in order to wrap their musical creations with an equally unique design. The vinyl covers become more graphic and more aesthetic and featured an array of works of all genres including surrealism, pop art, graffiti-inspired art and so on. Even today when CD's and live streamed music have pushed vinyl records off the market these objects have retained their appeal for music lovers and art collectors alike. Having your record published in LP has become increasingly popular among new bands while owning your favorite albums in vinyl has become a must-have for every true music fan.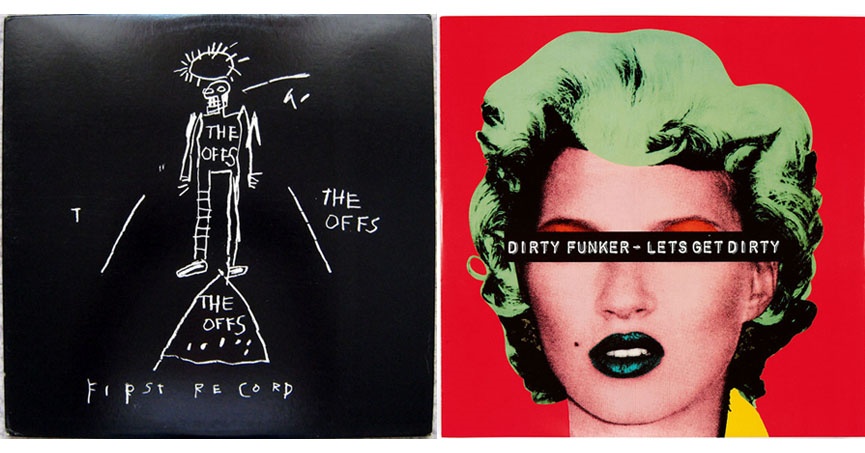 Presenting Best Cover of Music Albums form over 20 Years of Record Creation
Pochettes en Stock – Vinyl covers in stock exhibition deals with the public's expanding fascination with vinyl by gathering an abundance of records created over two decades in one eclectic show. This comprehensive 2016 group show will be organized in three complementing sections each referencing different graphical realm and design. The first part of the show will be dedicated to the influential Contemporary and Pop Art album covers including the works by Andy Warhol. The second part will be dedicated to the works of graffiti painters particularly wild-style masters and art-makers skilled in all other kinds of text type inscriptions while the third segment will be dedicated to Street Art artworks mostly produced with stencil.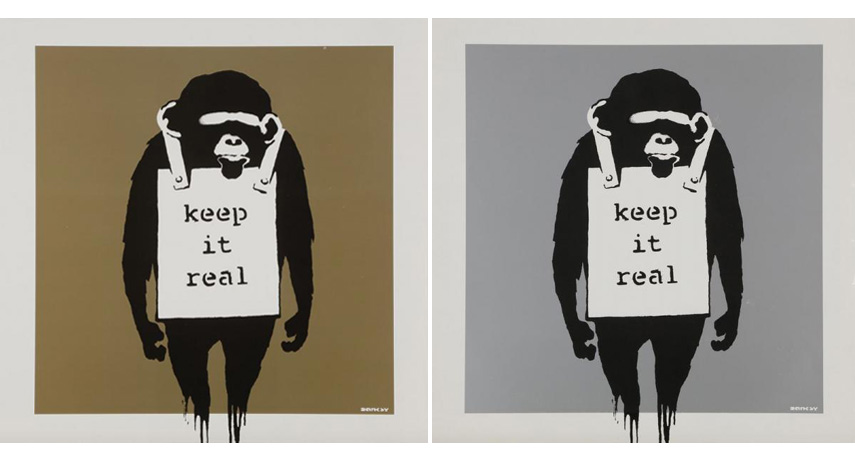 Organized by Artsuggest and Loft Du 34 gallery in Paris
Though vinyl records come in two different sizes - 7-inch Long play or long duration (records rotating at 33 rpm) and smaller EP's that usually contained singles and rotated at 45 rpm, the upcoming exhibit will focus completely on the 7-inch long play vinyls. The exhibition will include works by such noted contemporary and street art-makers such as of Banksy, Andy Warhol, Keith Haring, Jean-Michel Basquiat, KAWS, Shepard Fairey, Invader, Paul Insect, Kenny Scharf, Delta, Parra, Maya Hayuk, FAILE, Speedy Graphito, Mr. Brainwash. The show will also include a selection of vinyl covers designed by several artists specialized in graffiti PHASE2, Mode 2, Lazoo, FUTURA2000, Duster & Seen, Zebster, Darco. Each segment of the show will be accompanied by the text written by experts that will explain the contribution of the presented artists to the record industry. The exhibition of vinyl art cover pieces is organized by Artsuggest and it will be on view from December 8th, 2016 , till January 8th, 2017. Pochettes en Stock – Vinyl covers in stock will take place at Loft Du 34 gallery located in heart of Saint Germain des Prés district, in Paris.
Featured image: Onecut -  Cut Commander ; All images courtesy of Artsuggest