The work of the Spanish street artist VinZ is grounded in social and political environment. His daring street art addresses many highly topical issues of the current global policies, mainly related to the disruption of civil liberties. By delivering profound messages through his "feel free" project, VinZ aims to encourage the audience to think, choose and act.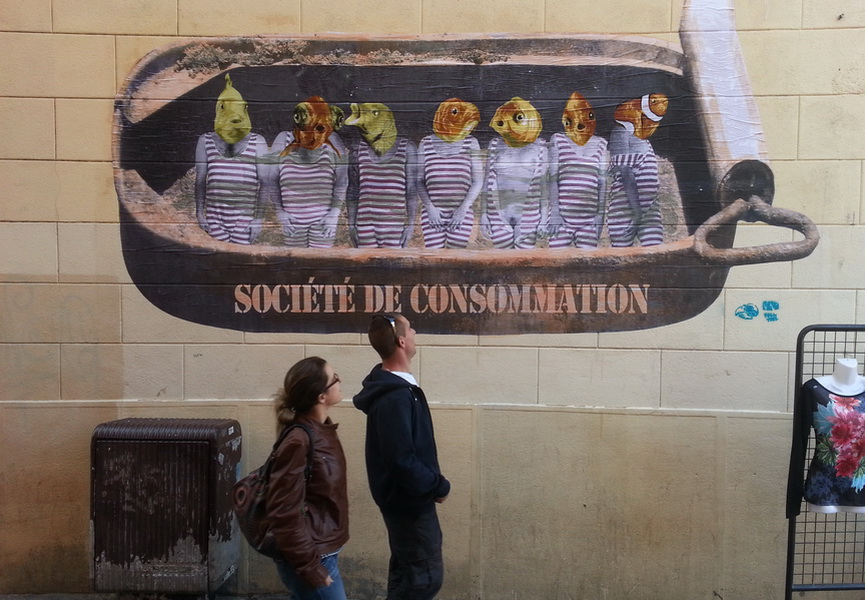 Complex Symbolism
VinZ's distinctive visual language composed of hybrids of naked men and women with bird and reptile heads rests on the frontier between street art and traditional painting. VinZ first photographs nude models, and then he paints animal heads onto large-scale prints of the human figures, creating striking collages that have complex symbolism borrowed from different cultures and religions. The symbolism is hidden in chosen animals, parrots, swans, reptiles, fish, frogs and other.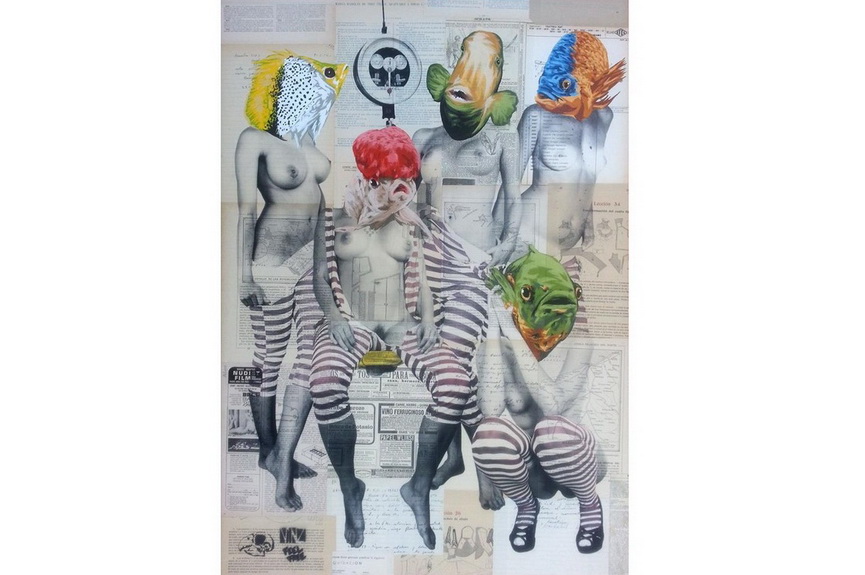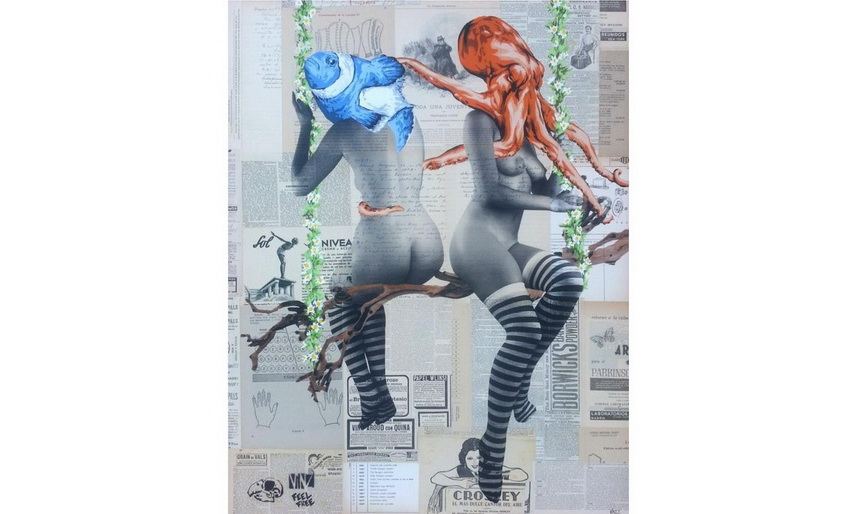 Fish Are Symbols of Consumerism
As the time changes and becomes more and more complex, so does his repertoire of characters. VinZ constantly introduces new hybrids. For example, fish are symbols of consumerism. His upcoming solo exhibition "Fish Tank" at Soon Gallery in Bern will present VinZ's works for the first time in Switzerland. By satirical examination of billboards, the new body of work questions the consumer behavior and suggests to think about how much our perception is conditioned and deluded in this regard. VinZ's nudes with fish heads refer to the use of human bodies and sexuality in the advertising industry. Although VinZ's work has many philosophical layers conveying strong socially engaged messages, his eye-catching collage pieces carried out with the artist's unparalleled artistic sensibility are inevitably characterized by beauty and sensuality.
"Fish Tank" show opens on September 6 and will run through October 11.