Launched in 2020 by artist Stuart Semple, during the unprecedented Covid-19 lockdown, the Virtual Online Museum of Art (VOMA) is the first of its kind. It brought a series of world-class, exquisitely curated exhibitions, featuring seminal works from the world's most prestigious institutions at a time when museums and galleries worldwide were forced to close their doors.
The public will now have an opportunity to enjoy two new exhibitions presented at its main galleries, alongside a series of additional features, spaces and events – accessible via any device, including computer, tablet, phone, or VR headset.
Titled Reclaiming the Body, the exhibition in Gallery Zero will examine renewal and the restoration of power, specifically through the lens of the body. On the other hand, Breaking into Colour at Gallery One will celebrate color and abstraction in modern and contemporary art.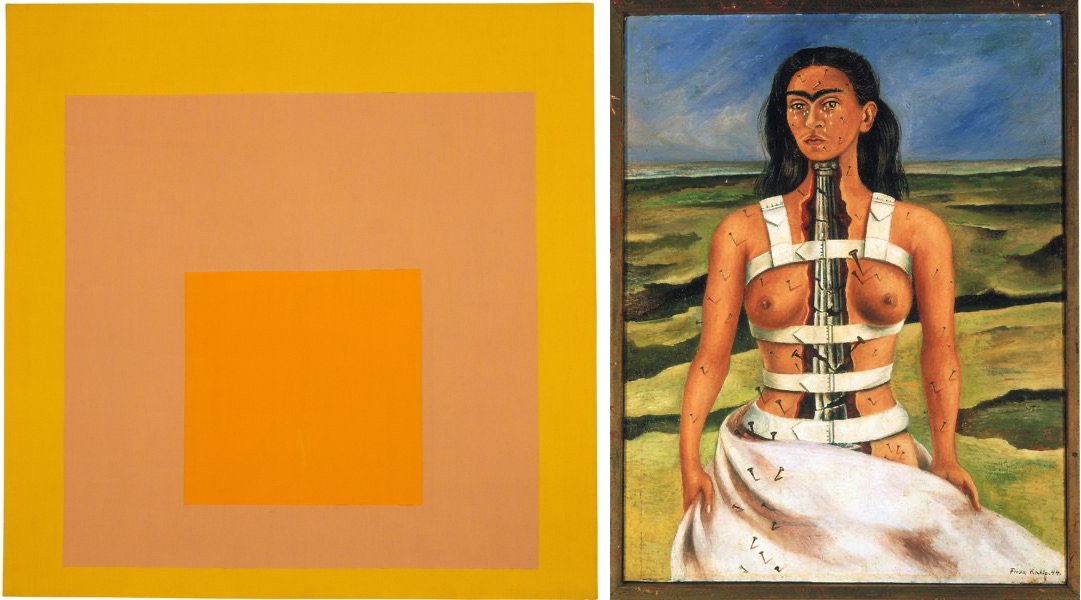 Reclaiming the Body
The exhibition Reclaiming the Body will examine the way images rooted in Classical European depictions of male dominance have historically contributed to shaping social prejudice against women within our cultural fabric. At the same time, it will present works by contemporary artists who seek to renew and reclaim the female body.
The exhibition brings together a diverse group of artists, from artists such as Ana Mendieta, Huguette Caland, Adelaide Damoah, Ilona Szalay and Frida Kahlo, whose works express the agency and visceral nature of the female identity, through Trulee Hall, whose video works examine contemporary depictions of womanhood and female sexuality, to Michael Petry and Luciano Garbati, whose works review the historical art canon through the acts of dominance and violence routinely shown towards women.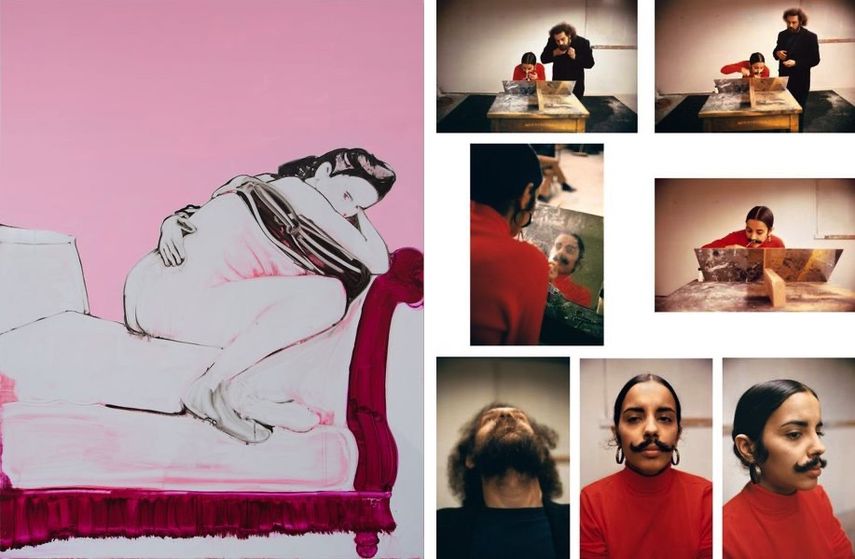 Breaking Into Colour
During the mid-20th century, color was liberated from its subservient role to drawing in developing pictorial space. This is when abstraction was born, allowing a more vibrant use of color. It was Color Field artists who introduced an in-depth examination of color as form, transforming it into an environment or experience.
Breaking into Colour brings together works by Color Field artists Mark Rothko, Piet Mondrian and Yves Klein, alongside contemporary abstract artist Michel Mouffe, Abstract Expressionist Joan Mitchell, Takashi Murakami's bright, superflat hues and the color studies of Josef Albers, as well as Boris Bucan and Neil Stokoe, whose work lingers between abstract and figurative painting.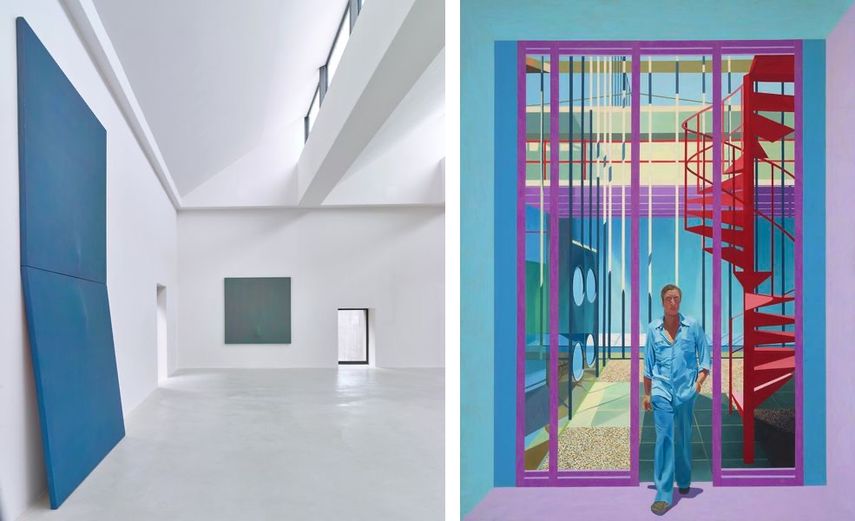 Exhibitions And New Features at VOMA
The exhibitions Reclaiming the Body and Breaking into Colour will be on view at VOMA from March 2nd, 2021.
In addition to new exhibitions, VOMA will also present several new features, spaces and charitable partners this February. A new feature showing work by emerging artists and a forum for new discoveries and voices, Discoveries will be inaugurated with a presentation of work by Mexican artist Helen Blejerman, who brings a series of works entitled A Visual Theory of the Soul.
In a collaboration with ARTSPACE Sydney, VOMA will display a video installation by acclaimed Spanish artist Dani Marti, featuring a series of video diaries made in 2004.
Within a new Convertible Gallery, a roofless space taking advantage of the favorable environmental conditions of an online museum, VOMA will present works chosen by artists in VOMA's other exhibitions. It will be inaugurated with the work by renowned Chinese photographer Liu Zheng.
VOMA will also launch a new mural commission, presenting a digital mural by British-Filipino graphic artist Melvin Galapon.
Featured image: Sandro Botticelli - The Birth of Venus, 1484–1486. Tempera on canvas, 172.5 cm × 278.9 cm. Uffizi, Florence; Public Domain. All images courtesy VOMA.