We live in a time where, with the arrival of technology and the Internet, the ways of our living changed dramatically, if not completely. Their development and invention offered many new possibilities, but they also caused the death of others, the ones many businesses were based on and to which both producers and consumers of goods and services were used to. The need for a new way of thinking and better presence on the web, where almost everything is happening nowadays, got to museums as well, as they're facing an uncertain future following a decrease in visitors over the years. Surely, the institutions as big as the MoMA or the Louvre can always rely on their collections and the big names to secure a number of art enthusiasts significant enough to make them sleep at night. But even these giants, and especially those who cannot rely on their collections, have to brainstorm innovative ways to attract audience, and a younger part of it too - the part that grew up looking at screens and that now lives by hashtags, likes and cyber interactivity.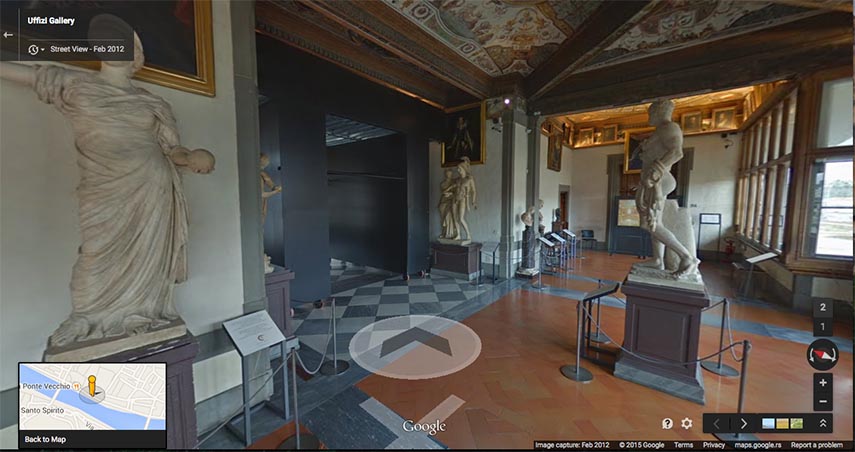 Will Virtual Museum Tours Save the Day?
Aware of a high population of millennials living online, many art world offers include virtual tours of museums, where website users can "wander" around a museum using a computer mouse, in a 3D virtual space. Museums like the Uffizi Gallery in Florence, Italy, the National Gallery of Art in Washington DC, USA and the Louvre in Paris, France, can all be accessed from one's home, through a virtual museum tour much like the Google Street View. The Smithsonian's National Portrait Gallery, also in Washington, has an online section dedicated to web-only exhibitions, like those in collaboration with TIME Magazine or The Wall Street Journal. The Virginia Museum of Fine Arts offers Audio + Virtual tours of exhibitions. Let's not forget the Google Art Project, an online platform which gathers high-resolution images of artworks from museums and galleries everywhere, becoming an ultimate virtual museum tour and giving users a possibility to create their own collections of favorite art pieces. While virtual tours of museums can be a way to contribute to in-class education or to reach people who cannot actually come and visit, the fact remains that nothing beats seeing an artwork in person (even if you're nude) and feeling its energy and impact first hand.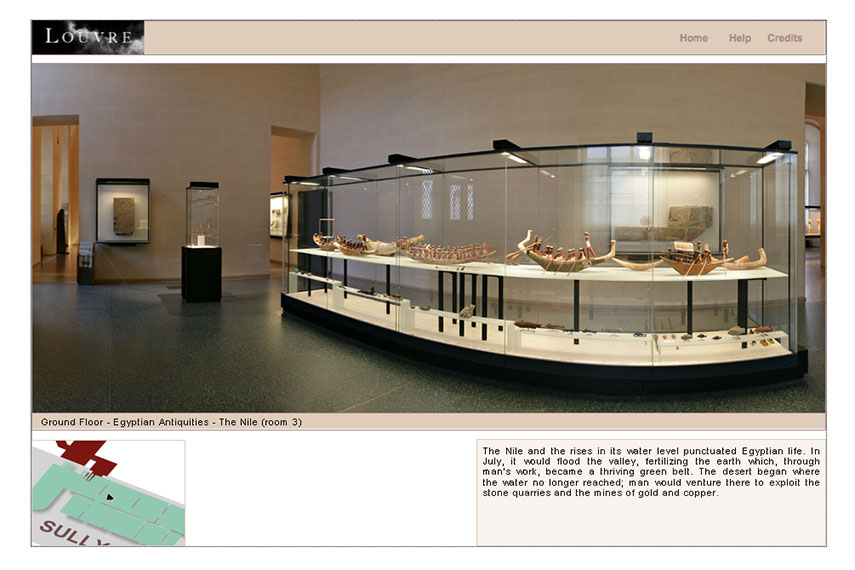 If Not the Virtual Tours of Museums - Then What?
Even thought an institution may or may not have virtual museum tours as part of their strategy, the ideas on how to engage youngsters - and visitors in general - and bring them back within their walls still remain on top of the priorities list. And this is where a relatively new profession of an app developer comes in. Many museums, like the Met, already have an official mobile application which gives a user a simplified web presentation of the museum. But like most apps of the kind, it lacks social engagement, a crucial element in the communication of their target group.
Last month, it was announced that a new form of Bluetooth technology, known as beacons, will help solve this problem by "amplifying the museum experience" through "the mobile passport to the art world" called Cuseum. Through a smartphone app and the beacon technology, the users can be tracked within a few feet from galleries, and once they're in, they get all the information on the artworks in front of them in form of a multimedia content with audio talks, videos and reviews. It will all be done through a not-so-cheap beacons installment, which will feed the app with information. Furthermore, the app gives users/visitors a possibility to see what their friends have seen, comment the artworks and shows, and post their experiences on social networks. This is especially revolutionary, because it gives curators an exclusive insight in what the visitors want and value to help them develop future projects better based on visitor experiences.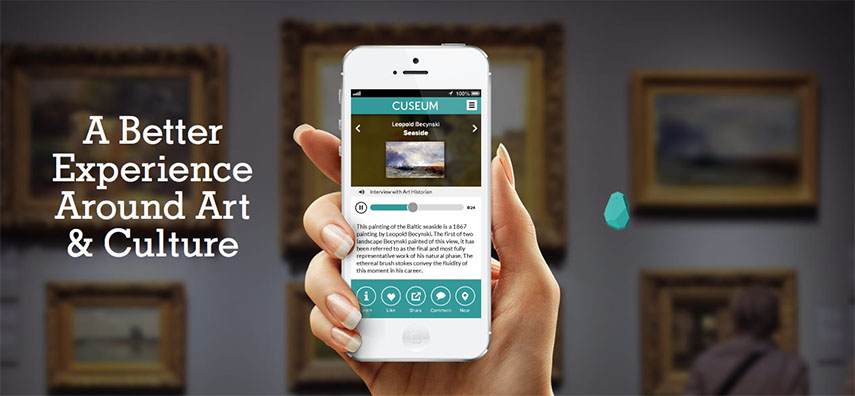 The Future is Here - Will It Work?
As the best current solution between actual and virtual tours of museums, the beacon magic has already been adopted and put to the test by cultural institutions like the Guggenheim and the Met. Others decided to keep technology out of it, and will probably try to find other ways of maintaining. If Cuseum turns out as remarkable as it promises, they might just change their mind. Until then, we shall wait and see, maybe use the app ourselves and voice our opinions of the world's greatest artworks like professional curators do.
Do you prefer going straight to the museum or do you like the idea of seeing it all on your phone? Share your thoughts on our Facebook page!
For more related news and stories sign up for My Widewalls for free!
Featured image via achieveguidance.com