The power of letters and written words has been harnessed by artists for decades. First emerging in the 1960s, word-based art employed language to emphasize ideas over visual forms. Text continues to be a vital part of contemporary practices, with artists continually pushing boundaries, shocking and seducing.
The upcoming exhibition curated in collaboration between Subliminal Projects in East Los Angeles, and newly established FACTION Art Projects in Harlem, New York City, will explore various approaches to the use of words and images in art and Western Culture. Titled Visual Language, this bi-coastal group exhibition will bring together a broad spectrum of alternative strategies for expressing contemporary everyday experiences.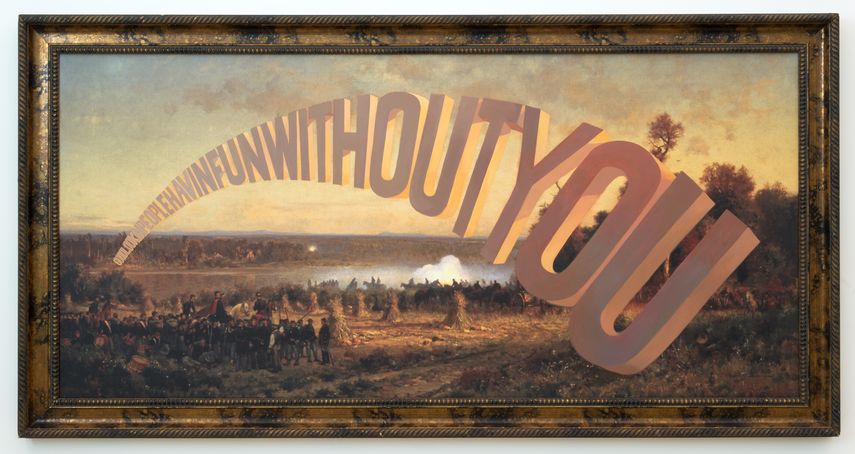 Participating Artists
The exhibition will bring together works by Shepard Fairey, Jenny Holzer, Guerrilla Girls, Betty Tompkins, DFace, Ed Ruscha, Nathaniel Russell, Chad Kouri, Scott Albrecht, Ramsey Dau, Wayne White and Umar Rashid. The exhibition will reflect each artist's diversity, ranging from political, ironic, poetic, typographic, and abstract.
Known for concise slogans matching his graphics, Shepard Fairey has been adding text to amplify or explain the concept and make the image stronger. Text-based work has been central to Holzer's practice since the 1980s, using powerful statements designed to agitate and disturb. A collective of activist female artists, Guerrilla Girls are known for their funny, concise, and biting work which combines graphics and text in order to combat stereotypes and dominant narratives. Words and phrases are also at the center of Ed Ruscha's work and first appear in his paintings as early as 1959. Using a range of linguistic devices, Ruscha elevated words to the status of a subject.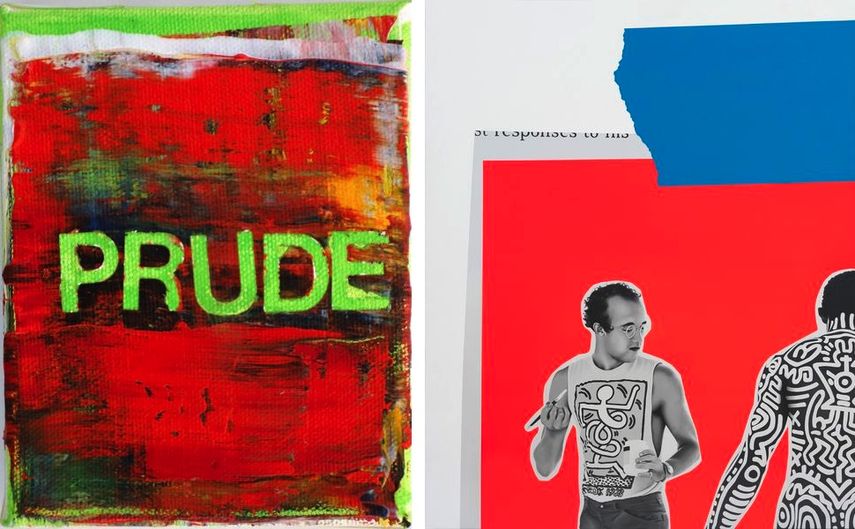 A Bi-Coastal Exhibition
The exhibition will run simultaneously at Subliminal Projects and FACTION Art Projects. In each space, some artworks will work in parallel or collaboratively, while others will juxtapose and subvert. In this way, the display offers a strong critical frame through which to view contemporary culture in this period of "fake news" and "alternative facts."
A multifunctional gallery space established by Shepard Fairey and Blaize Blouin, Subliminal Projects promotes diverse forms of art while providing a forum for contemporary dialogue. A flexible collective, FACTION Art Projects addresses the changing marketplace and the erosion of the traditional art market, redefining relationships through unique collaborative projects, both curate in-house or by guest curators.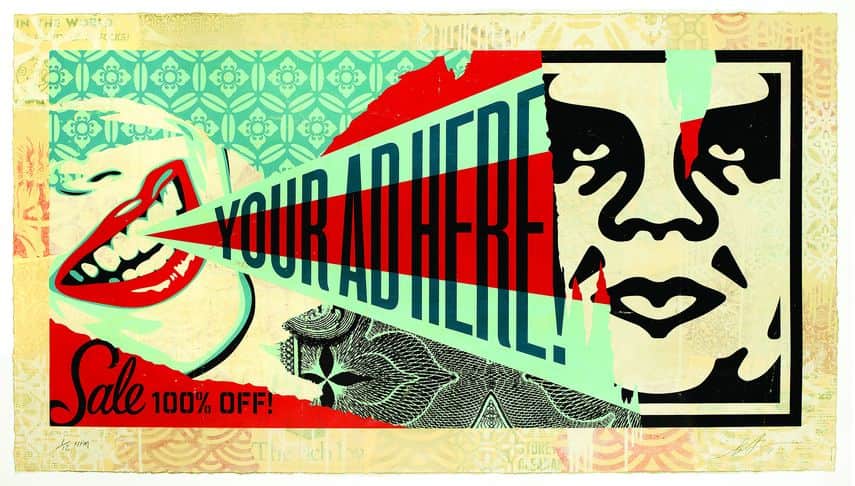 Visual Language at Subliminal Projects and FACTION Art Projects
The exhibition Visual Language will be on view at Subliminal Projects in Los Angeles from September 8th until October 6th, 2018 and at FACTION Art Projects in New York from September 14th until October 6th, 2018. The preview at Subliminal Projects will be held on September 8th, from 7 to 10 p.m., while the preview at FACTION Art Projects will be held on September 13th, from 6.30 until 8.30 p.m.
Featured images: Ramsey Dau - Alternative Facts (detail), 2018; Wayne White - It Started As A Joke, 2014; Guerrilla Girls - WealthPower, 2016; Betty Tompkins - XXX, 2014. All images courtesy of Subliminal Projects and FACTION Art Projects.