Galerie Metanoia from Paris is organizing Chelle Destefano exhibition presenting the work by this extraordinary Australian artist known for her colorful composition characterized by unique visual narrative. Destefano visited Paris in late 2015, where she met with Marc Higonett at Galerie Metanoia. Many Parisians, as well as the Gallery itself, warmly welcomed Chelle Destefano, showing great interest for her artworks. The upcoming artist's exhibition at Galerie Metanoia will be a great opportunity for Destefano to present her work in France and Europe, while art lovers and collectors will finally have a chance to see her art.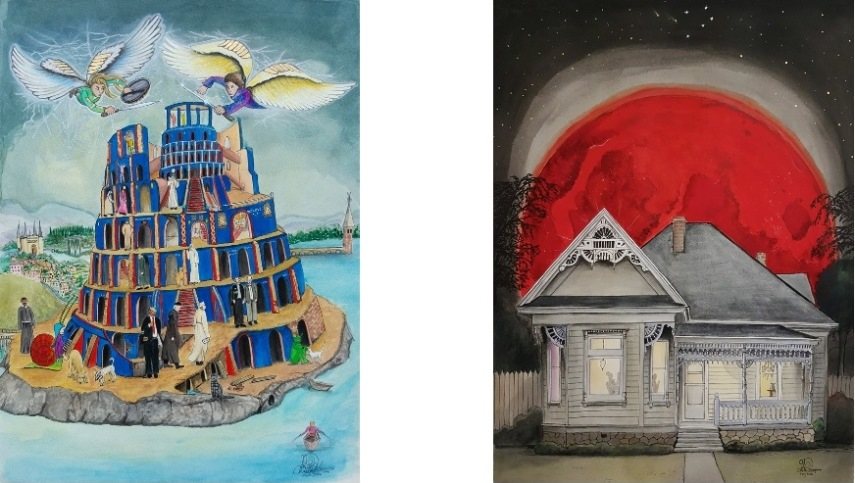 The Visual Narrative of Chelle Destefano
Chelle Destefano was born in Melbourne, Australia, but lives in Adelaide, South Australia. She has a Bachelor of Visual Arts and Applied Design (2006) from SA (South Australia) Arts School. Her art is characterized by the representation of different scenes with different themes, creating beautiful compositions focusing on details and story-telling. Chelle Destefano has always been intrigued by the world she is surrounded by – she adores to visually represent the spiritual connection she feels with her surrounding, with people she meets, knows and sees, with different scenes. We live in a turbulent world that is constantly changing – Destefano creates visual narratives capturing the moments of humanity and the world as they are today, but also addressing certain issues such as environmental problems, places that were abandoned due to financial problems, corruption, war or family separations. In her compositions, ghosts are often presented, particularly in those scenes that represent abandoned places. However, it's possible to say that the artist's favorite subjects are antique and vintage objects, old empty buildings and strange animals. Still, she is also inspired by everyday scenes, "normal scenes", but always with some details that question what appears to be "the normality" in this alienated world we all live in.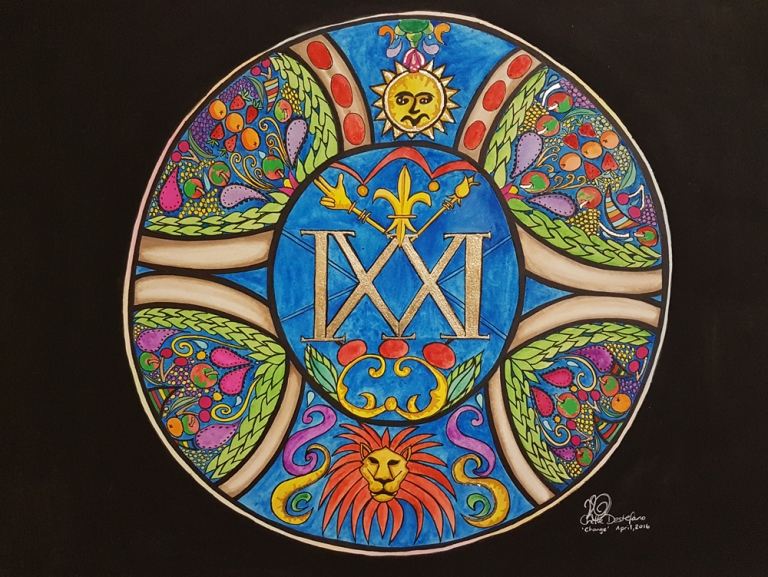 Destefano Coming to Europe
The exhibition of Chelle Destefano is a perfect opportunity for Parisians, but also the Europeans to get introduced to the artist's oeuvre. The artist believes that some of her paintings are particularly sensitive for French audience, for example, the works from the Wait of the World collection. In addition, the visitors of the show will also have an opportunity to see the ongoing series of paintings that is titled Volksy Adventures of Taxi Bug, showcasing Volkswagen beetles and buses in animated form, performing actions that humans normally would. Finally, Destefano's paintings are both joyful, but they are far more from pure representation of "normal world". Many issues are being raised in the artist's work: Why the houses she represents are abandoned? In what type of world we are living in? The viewers will also notice symbols, often with elements of surrealism, that give a special conceptual note to the compositions.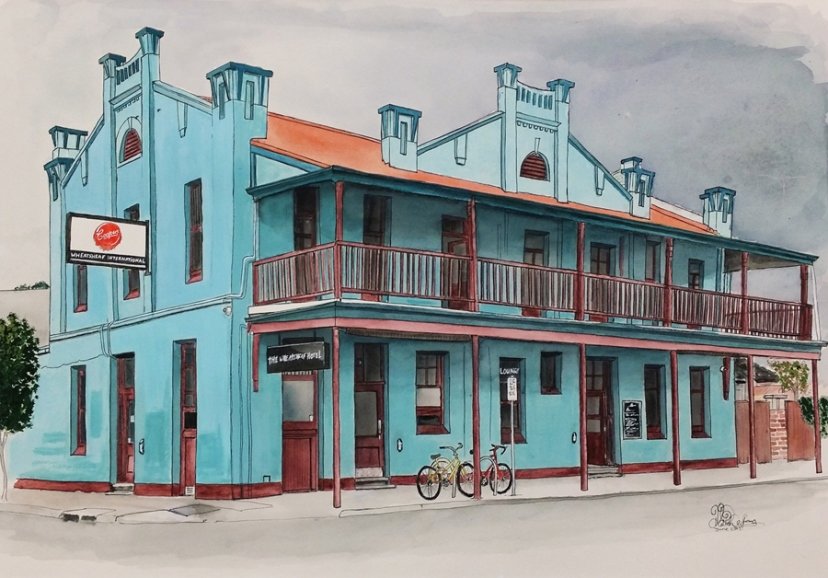 Chelle Destefano Exhibition at Galerie Metanoia
It is interesting to mention that Chelle Destefano first met Marc from the Galerie Metaoia via Facebook. He had discovered her works online and selected her for the juried show A Grain of Rice held in December, 2015 (one more proof that online art market is constantly spreading all around). Finally, Destefano's artworks are coming to France, where the art lovers will have a chance to meet the wonderful world Chelle has been creating. The exhibition of Chelle Destefano will be on view from September 23 until September 29, 2016 at Galerie Metanoia in Paris, France.
Featured Images: Chelle Destefano - Taxi Cake Shop, detail; Chelle Destefano - Masonary Hall, detail. All  Images courtesy of Galerie Metanoia.