Known for her reclusive and decidedly unmaterialistic nature, the American photographer Vivian Maier created a marvelous legacy that counts over 150,000 captured moments. First discovered in 2007, she amazed the world with her work and is now regarded as one of the marvels of street photography. A keen observer, she documented many peculiarities of the urban American life in the second part of the 20th century, but also the flavors of exotic countries in Asia and Africa.
The upcoming exhibition at Howard Greenberg Gallery will present a significant body of Maier's color work. Titled Vivian Maier: The Color Work, it brings together images created between the 1950s and 1980s which capture the street life of Chicago and New York, as well as Maier's enigmatic self-portraits. Many of these images are on view for the first time.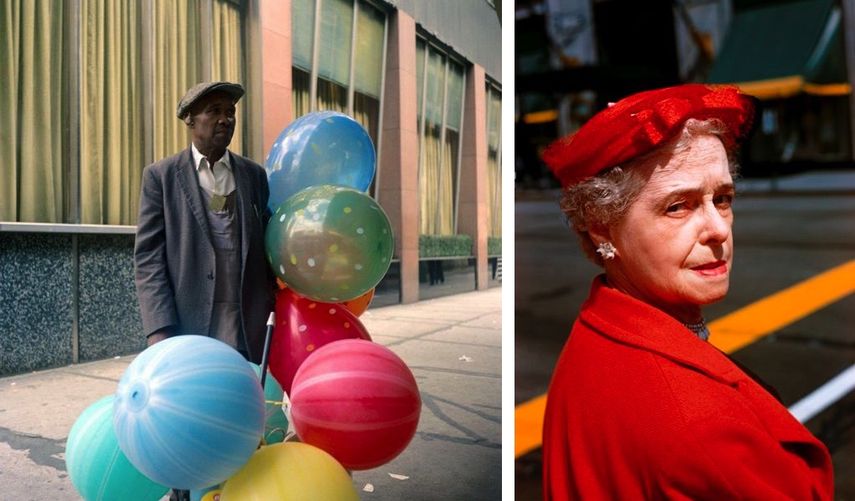 The Practice of Vivian Maier
Born in New York City, Vivian Maier spent much of her youth in France, worked for 40 years as a nanny mostly in Chicago, and photographed consistently over the course of five decades. She was also an avid collector, amassing a group of storage lockers stuffed with found items, art books, newspaper clippings, home films, as well as political tchotchkes and knick-knacks.
Picking up photography two years before she settled in New York City in 1951, she walked the streets of the city capturing fleeting moments and refining her artistic craft. In 1956, she moved to Chicago where she spent the rest of her life as a caregiver. In her spare time, she produced breathtaking images of her surroundings over the course of 30 years, carefully hiding them from the eyes of the public.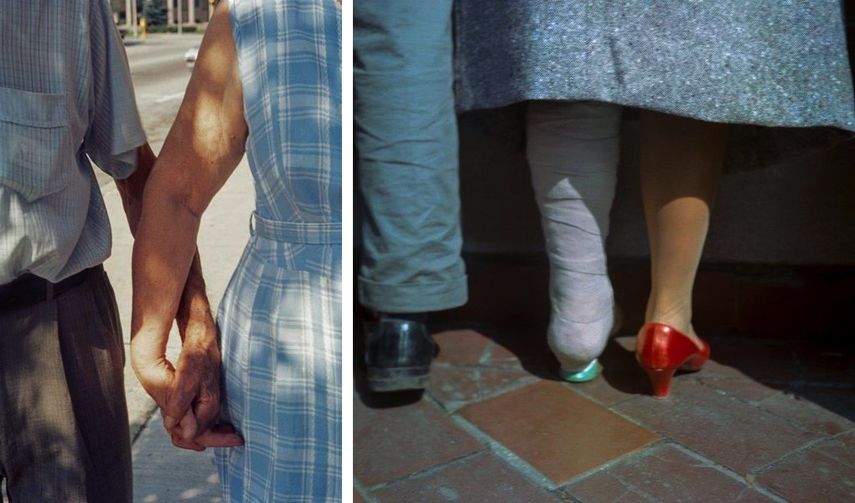 An Early Poet of Color Photography
The magnificent output of Vivian Maier reflects her keenness to record and present her interpretation of the world around her. Her images bring together bits of Americana, providing insight into the unseen lives of various groups of people.
In a new publication Vivian Maier: The Color Work, Joel Meyerowitz describes her as "an early poet of color photography."
You can see in her photographs that she was a quick study of human behavior, of the unfolding moment, the flash of a gesture, or the mood of a facial expression—brief events that turned the quotidian life of the street into a revelation for her.
In the same book, Colin Westerback says Maier is "a self-invented polymath of a photographer." He adds that by keeping her photography to herself, she could practice it without worrying about "either the orthodoxy or the approval of her peers."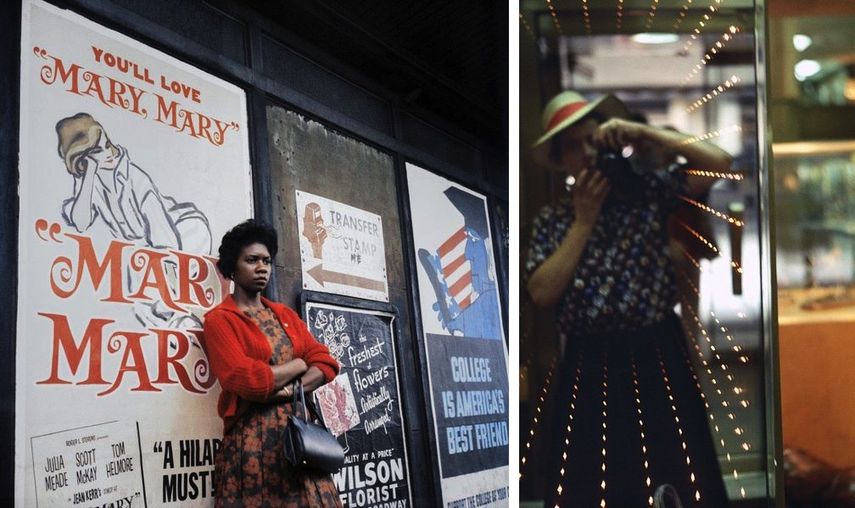 Vivian Maier Exhibition at Howard Greenberg Gallery
The exhibition Vivian Maier: The Color Work will be on view at Howard Greenberg Gallery in Chicago from November 14th, 2018 until March 2nd, 2019. The opening reception will be held on November 14th, from 6 to 8 p.m.
The exhibition coincides with the publication of Vivian Maier: The Color Work, the first book devoted to her color images. With a foreword by renowned photographer Joel Meyerowitz and text by Colin Westerbeck, a former curator of photography at the Art Institute of Chicago, the book was created in partnership with Howard Greenberg Gallery.
Featured image: Vivian Maier - Self-portrait, Chicago, February 1976; Self-portrait, Chicagoland, October 1975; New York City, 1959; Location unknown, 1960; Chicagoland, 1975; Chicago, 1976; Chicago, 1962. All images © Estate of Vivian Maier, Courtesy Maloof Collection and Howard Greenberg Gallery, New York.