After a successful show in New York earlier this year, VOLTA Basel is now returning to Markthalle for the strong 13th edition. Taking place this June, Basel's art fair for new international positions will be concurrent with Art Basel Week and occur within the current art season's Grand Tour of documenta 14, the 57th Venice Biennale and the fifth Skulptor Projekte Münster. Founded in 2005 as a collaboration between dealers and friends, the aim of the fair was to secure a platform for international galleries beyond young art stalwart Liste and market heavyweight Art Basel. Due to the eclectic and dynamic presentations with a strong focus on solo shows, VOLTA Basel has become one of the most important international art fairs in the world.
Dubbed the Lucky 13 by the VOLTA team, the fair will bring together 70 renowned galleries from all over the world. As the Artistic Director Amanda Couldon explains, the fair will be quite energizing and educational and it will present an extraordinary range of artists – from Biennale participating artists to many new faces. Showcasing the highest calibre of new art, from rediscovered historic works to recent commissions alike, VOLTA Basel bears salient positions within an elegant environment.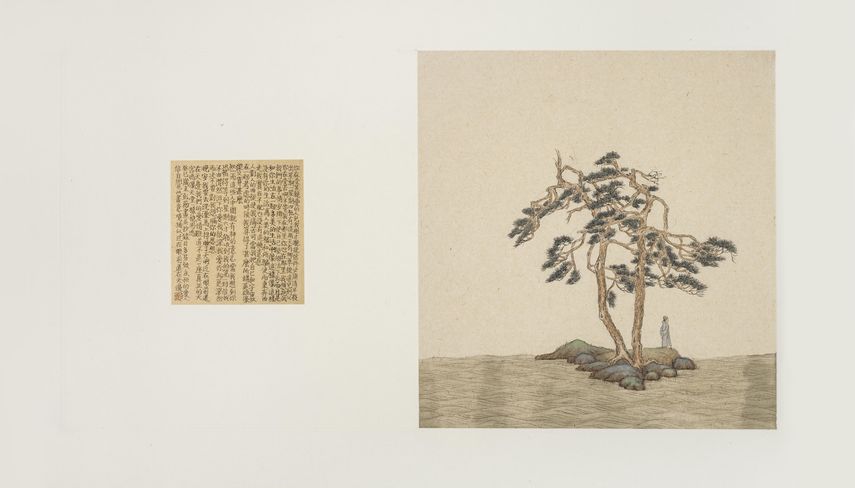 VOLTA Basel 2017 Exhibitors
As a globally conscious fair for artistic discovery, VOLTA 13 will welcome 70 galleries from four continents and 43 cities, together mounting compelling projects by artists from over 50 nations. There will be a total of 12 first-time exhibitors who will breathe a breath of fresh air into the fair's international contemporary scope. The selection of galleries is truly diverse, from Carlos Carvalho Art Contemporânea from Lisbon, presenting the Cuban-American artist Anthony Goicolea and Portuguese artists Mónica de Miranda and Carla Cabanas; and Galleria Bianconi from Milan, presenting a video and photography project by the American artist Cheryl Pope; to T&L Galerie from Paris, spotlighting their emerging artists François Malingrëy and Tindar; and C&K Galerie from Berlin, presenting an interdisciplinary project of the artist Said Baalbaki. Also, be sure not to miss booths by Freight+Volume from New York, especially interested in narrative and text-based material; Richard Koh Fine Art from Kuala Lumpur, regarded a pioneer for introducing Southeast Asian contemporary art to Malaysia and the region; Galerie Ora-Ora from Hong Kong, a research-based Asian contemporary fine art gallery specializing in Contemporary Ink, sculptures, and the discovery of emerging talents; ROCKELMANN & from Berlin, a gallery for innovative contemporary art, with a focus on curated conceptual art, installations and new media productions; V1 Gallery from Copenhagen, committed to introducing art, in all media, to an international audience; among others.
The Exhibitor's List
The Highlights - Solo Presentations and Dual-Artist Dialogues
Solo presentations and dual-artist dialogues remain the foundation of the fair's curatorial program. By spotlighting artists though primarily solo projects, the VOLTA Basel refocuses the art fair experience back to its most fundamental point – the artists and their works. This year, 19 galleries will present a single artist from their roster and another 21 will present the conversation between two of their artists. Be sure to check out the latest bamboo grid reliefs and sculptures by the Cambodian artist Sopheap Pich presented by Tyler Rollins Fine Art from New York; a calming confessional "safe space" created by the Chinese artist Peng Wei presented by Galerie Ora-Ora from Hong Kong; a valiant mixed-media array by the American artist Robert Hodge presented by Freight + Volume from New York, among others. Ranging from serene to visually assertive, dual-artist dialogues includes emotive figurative photography and large-scale drawings by the Russian artist Anastasia Khoroshilova presented against the young Erasums scholar Assunta Abdel Azim Mohamed, brought by Hilger Brotkunsthalle from Vienna; an installation-style survey of globalism by two Japanese artists Shinji Ohmaki and TODO, brought by ART FRONT GALLERY from Tokyo, among others.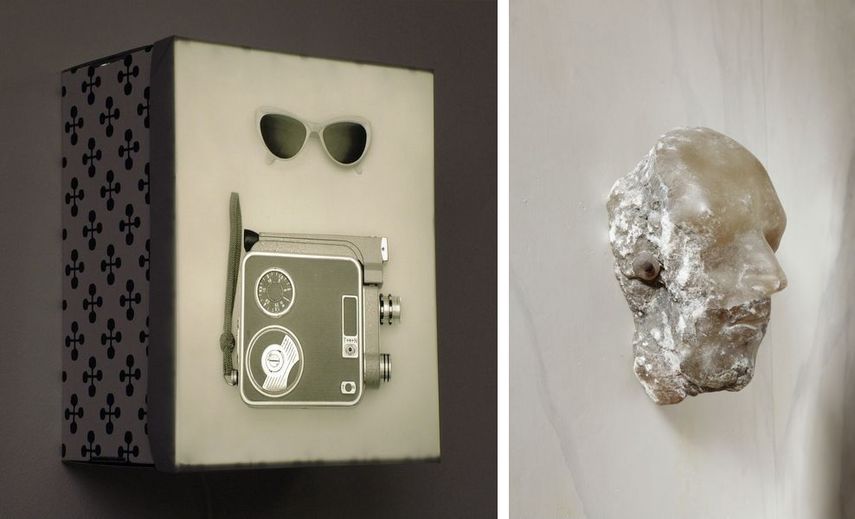 The Highlights - Group Presentations
Besides single artist and dual-artist exhibitions, VOLTA 13 will also feature thematic group presentations that engage the creative prowess indicative of their "home bases" throughout the world. These projects include the exposition by Galerie Dukan from Paris and Leipzig that will bring together several statement King Henry VIII armored bronzes by the Dutch artist Folkert de Jong and metaphysical paintings by the Maltese artist Karine Rougier; the articulations of sociopolitical concerns by the RoFa Projects from Potomac through works by artists from their Latin American-focused program, the El Salvadorian artist Mauricio Esquivel, the Honduran artist Lester Rodriguez, the Mexican artist Erika Harrsch and the Colombian artist Santiago Vélez; and the portraiture salon by Kristin Hjellegjerde from London featuring the Ethiopian artist Dawit Abebe, the French-Italian artist Juliette Mahieux Bartoli, the Norwegian artist Martine Poppe, and the Iranian artist Soheila Sokhanvari.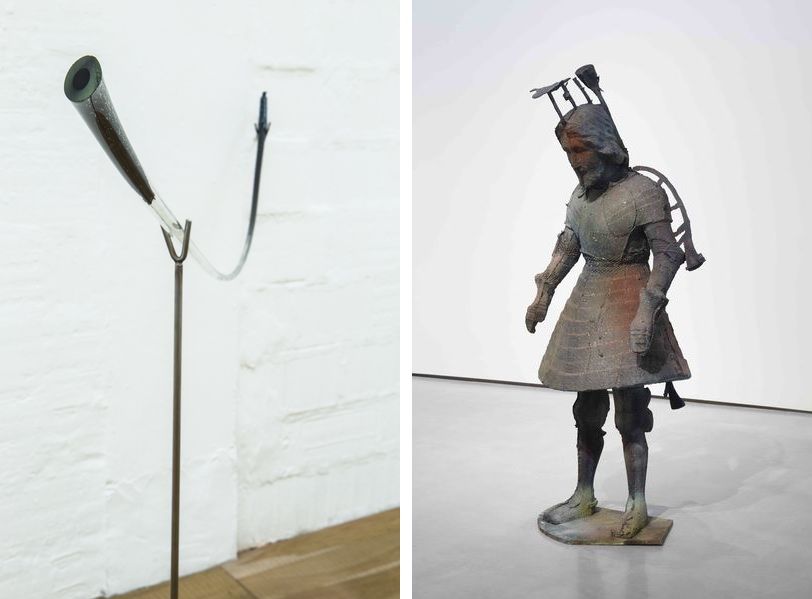 The Location of VOLTA Basel 2017
Practical Information
VOLTA 13 will take place at Markthalle in Basel from June 12th until June 17th, 2017. The fair is accessible by direct shuttle bus to and from Art Basel. The Guest of Honor Preview will be held on June 12th from 10 a.m. to 12 p.m, the VIP / Press Preview will be held from 12 to 2 p.m, and the public vernissage will be held from 2 to 7 p.m. The fair will be open to the public between 10 a.m. and 7 p.m. The price of the tickets will be CHF 20 (around $20.04), while the price for the students and groups will be CHF 15 (around $15.03). For more information, visit the official website of the fair.
Featured images: Paul Anthony Smith Blurr 7 2017, Unique picotage on Inkjet print, spray paint, 19 3-8 x 29 3-8 in. Presented by ZieherSmith, New York; Tomoyasu Murata A Branch of Pine Tied up 2017, HD Video - Stereo sound, 16 min. (edition of 10) Presented by Gallery MoMo, Tokyo; Mounir Fatmi Evolution or Death (Phoebe) 2015, C-print, 136 x 205 cm, Ed. 5. Copyright the artist and CONRADS Düsseldorf. Presented by CONRADS, Düsseldorf; Carla Cabanas Palavra Arquivada (Archived Word series) 2014-2017, laser cutting on inkjet print, variable dimensions. Presented by Carlos Carvalho Arte Contemporânea, Lisbon; Anne Wenzel Chasing Silence (Blue Raven) 2017, Ceramic, 63 x 91 x 82 cm. Presented by Akinci, Amsterdam; Assunta Abdel Azim Mohamed They never taught me any of those things in school 2016, Ballpoint pen on paper, 100 x 100 cm. Presented by HilgerBROTKunsthalle, Vienna; All images courtesy of VOLTA Basel.