Concurrent with Art Basel Week 2018, VOLTA Basel returns to the city this June for a strong 14th edition. Founded in 2005 as a collaboration between dealers and friends, the fair is celebrated as one of the most important international art fairs in the world.
With a highly curated program and eclectic and dynamic presentations with a strong focus on solo shows, the fair is a unique place for discovery and rediscovery. This year, VOLTA14 will welcome 75 galleries across five continents to the former COOP distribution center near Novartis Campus and Voltaplatz. Continuously evolving and reinventing its shape, VOLTA Basel consistently moves forward and explores new terrains and positions.
To find out more about this year's edition, we had a chat with the Artistic Director Amanda Coulson. In an exclusive Widewalls interview, Amanda talks about guiding the fair over the year, its evolution, the selection process, this year's exhibitors, the advantages of solo presentations, the fair's position within the contemporary art market, its future, and much more.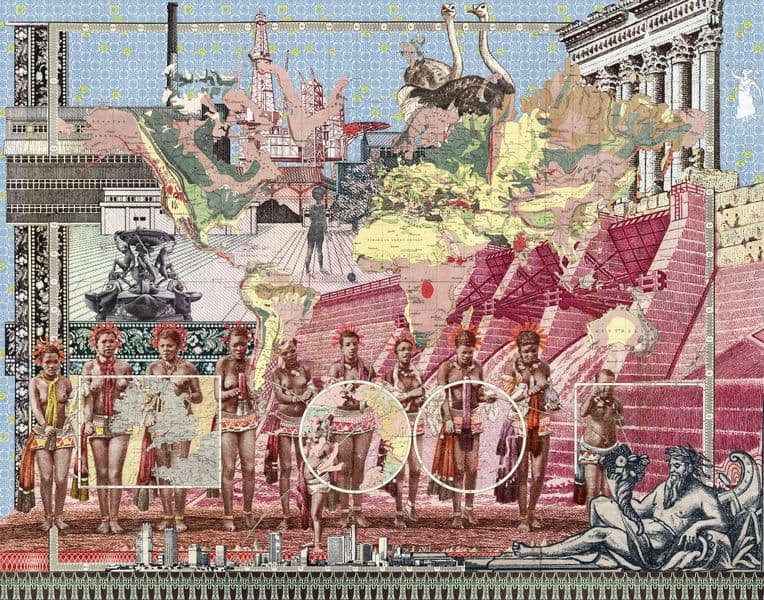 On Leadership
Widewalls: You have guided VOLTA steadily since co-founding it in 2005, weathering the global financial crisis and various wide-reaching political movements that have contributed to fear and uncertainty. What were the best and the hardest moments of this journey?
Amanda Coulson: We discovered I was pregnant with our second daughter on the first day of the first VOLTA, so that has to be counted amongst the best memories. That entire first year, like the first year of parenthood, was somewhat terrifying but was also just full of joy and excitement.
Three years later, learning that we had been purchased as partner fairs to both Art Chicago and The Armory Show, that was also staggering. There were so many other satellite fairs out there, and it was thrilling to know that we already stood out from the pack.
Opening up a New York version was also a high point, and that first year, in 2008, there was such a feeling of celebration. Then the economic meltdown followed, and that definitely has to be one of the toughest moments for us. Understandably, there was a sudden retraction of the market; we had just moved to a larger venue in Basel; we lost both of our sponsors, necessitating recruiting more galleries to exhibit last minute to just barely cover the costs — recovering from that was a real struggle.
Political upheavals also affect us more than you can imagine — people are scared to cross borders, the unsettling feeling in large urban centers, exhibitors worried about terrorist attacks.
There have certainly been ups and downs but, honestly, more good times than bad, and that's largely to the sense of community we have both in the VOLTA team and with our extended exhibitor/artist/art-lover family.
Widewalls: How has the vision of the fair evolved in the past 14 years? What has changed and what has remained the same?
AC: In many ways, we have not changed substantially. We always branded ourselves a "place for discovery" and I believe we still are. Our mandate to work with mother galleries also still stands, and we still don't allow any secondary market. It's of course much easier for us to stay "fresh" since many of our galleries and their artists graduate to larger, main fairs.
Hence we don't need to keep creating new sections and ghettoes for "young galleries" or "new positions" or "focus"... our whole fair is that! What has changed is that we have become more professional, as have many of our galleries. There is less of an outlaw spirit, and we've grown up in terms of production and services. With that, we've lost a little bit of the "scrappy new kid" charm but what we've gained in authority and elegance certainly makes up for it.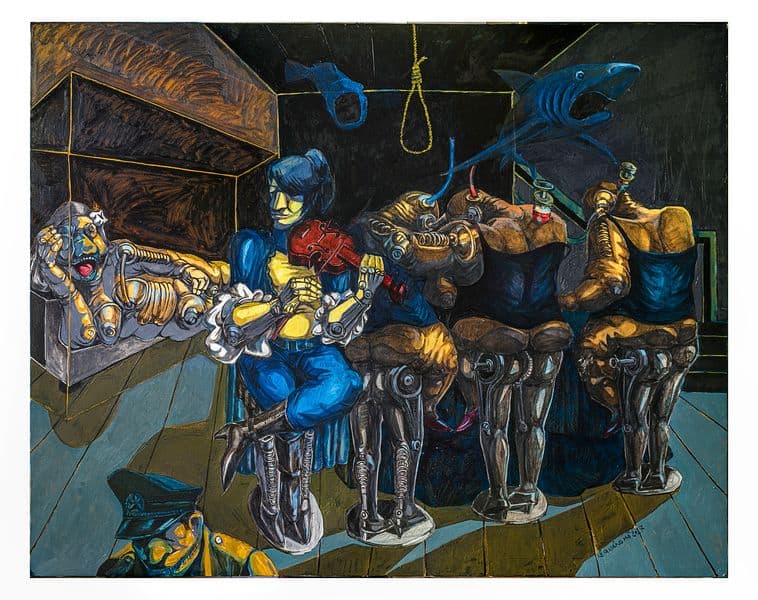 VOLTA Basel 2018
Widewalls: The fourteenth edition of VOLTA Basel will bring together 75 galleries across five continents. Could you tell us something about the selection policy? What are the main factors and criteria in this decision-making process?
AC: First of all, we don't want to present artists that you'll see at the main fairs. We've had galleries apply with "names" and they are upset when they don't get in, but VOLTA isn't there for that reason. Obviously, we are interested in each artist's practice, so we look at their work and CV's and then we take care to look at the history that each gallery has with the artists whom they want to present.
In essence, that's what "mother galleries" are, as it's important to us that they have worked with their artists for some time. The whole point is to present galleries who nurture their artist discoveries from an early point in their career - and "early" doesn't necessarily denote "young" either, as some artists begin their careers late in life!
The main fairs are full of galleries representing artists who were supported by other people at the beginning of their careers, that is part of the ecosystem and that's fine, but VOLTA was founded precisely to give those mother galleries a platform.
There are also a lot of other factors once we have made a first pre-selection: we don't want only figurative painting, or only conceptual, work, or only video... we want a range and to create interesting conversations. In the end, it's about the whole picture — not only each individual booth — and how it will all fit together.
Widewalls: With a variety of artistic projects, the fair will reflect the current sociopolitical landscape, including the burgeoning #MeToo and #TimesUp movements. Could you tell us more about this?
AC: We are pleased to work with Arusha Gallery from Edinburgh, in their Basel debut with us after a successful run in New York. They are showing a solo project by London-based Lebanese artist Ilona Szalay, these lush figurative paintings on aluminum, that boldly portray Szalay's unapologetic re-centering of female sexuality and female lust, celebrating womanhood away from a neutered male gaze.
Fiumano Clase from London are presenting two artists who really "own" their bodies with confidence: Shadi Rezaei (Iranian), who creates these video works steeped in tradition yet very fresh and new; and Rhine Bernardino (Filipino), who experiments with her own body actively as a private and public "space", with the weighted themes of gender identity and politics that follow.
Further, Gibbons & Nicolas (Dublin) are presenting works by Dragana Jurisic, documenting her family's history as refugees from former Yugoslavia. Notably, Jurisic was censored on social media for posting an already self-centered photograph - you can read the article here on The Art Newspaper.
There are so many other examples at the fair: within V1 Gallery's (Copenhagen) awesome thematic booth, Tables, Pots & Plants: A song for Matisse, is Monica Kim Garza, a great young Mexican-Korean artist who champions body positivity and the beauty of nude women of color.
With Ethan Cohen (New York), North Carolina-born, New York-based artist Jeffrey Hargrave reinserts his identity as a Queer, Black male into the canon of art history. Vane (Newcastle Upon Tyne) rejoin us in Basel with a three-artist project about communication, including UK-based Polish artist Paola Ciarska, who makes these hyper-detailed little paintings of nude women absorbed in private rituals, within the auspices of a technologically aware society.
I encourage our visitors to enter with an open mind, eager to learn and - hearkening back to my point from before - discover someone new and exciting.
Widewalls: Over time, the fair has progressed towards showcasing more solo-artist projects and dual-artist dialogues. What are the advantages of solo presentation formats in the fast-paced environment of an art fair? Also, in which way is this focus based on current developments of the art market?
AC: Interestingly, this arose quite organically from the New York fair. When our parent company wanted us to open an American version, I was opposed to the idea at first since the city already had a whole slew of traditional satellite fairs and I didn't want to replicate those.
In Basel, we had a very clear niche being one of three fairs — Art Basel, Liste, and VOLTA — each with a very clear profile; in NY we had to stand out. Coming in as a partner to The Armory Show, I felt it was imperative that we were seen as the second show in New York, not the sixth, and that's where we came up with the idea of being solo projects only.
Meanwhile, as the number of exhibitors grew in Basel, we saw how it made the fair much more pleasant and digestible as an experience if each gallery had fewer artists on view, so we started asking for these types of proposals. At the same time, more and more fairs were coming online, all over the world, so you are correct that this format became more appealing and it made galleries and artists stand out, remaining more memorable. Then the main fairs started creating "solo sections" and it became a phenomenon.
I do feel it makes it more appealing in this market to be able to really concentrate and focus, but every year it's hard convincing the galleries! They often feel that in a slow market it's a safer bet to show a broader portfolio, but I really don't agree!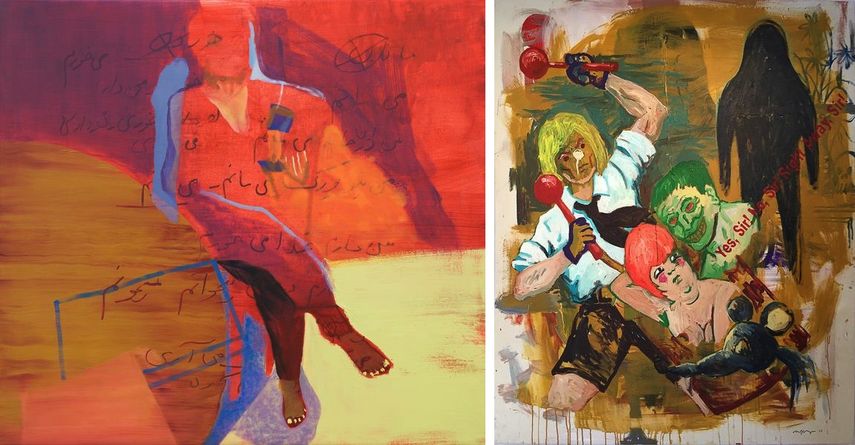 The Present and Future of the Fair
Widewalls: How do you see the fair's position in the international art market but also the world at large?
AC: We are well aware of our position in the pecking order of fairs, but I think a lot of people would be surprised if they really looked at lists from the last 14 years and saw how many galleries did their first fair with us, or how many artists did their first fair at VOLTA.
For us, it's still our "mom and pop" business — I still run it with my husband and many of the same small, loyal and stellar team that were there at the beginning — and I still think of it as our little project, I don't have any grandiose ideas of our importance.
But then I am constantly and really pleasantly surprised at how many people will come up and thank us for what we did for their career, or how a great collector will say we're still their favorite fair, or that they started out with us. Museum groups consistently say they earn the most with us because of the solo focus...
Some galleries have even said that without our platform they wouldn't have survived in certain lean years, so, even with all the inherent problems that fairs have brought with them, I feel like we still have done a lot of good in supporting a very diverse group and I expect that's had its impact globally for many participants.
Widewalls: What would be your advice to collectors coming to VOLTA Basel?
AC: Plan well, look at your maps, and decide your route, or you get distracted and can miss things. Wear comfortable shoes, hydrate, and remember to eat!
Normally I'd say get out of the fair to do that, so you actually have a good healthy meal, but fairs are getting better about offering something other than a bad sandwich, and at VOLTA we are partnering again with Meyer's Culinarium, where the chef actually forages for his ingredients — it's amazing!
Take notes and ask questions: for the gallerists are actually quite friendly and happy to talk; you won't find so much stuffiness at VOLTA. Then, most importantly, don't listen to the chatter, use your eyes and trust your belly.
You (and who lives with you) are the only person who matters when you are thinking about purchasing art; it's going to be a lifetime relationship you are entering into!
Widewalls: How do you see the concept of the fair evolve in the future under your guidance?
AC: That's a great and very difficult question. As inflation continues and we — as the client — are charged more for the spaces we utilize and services we provide, it has become difficult to keep prices down for our particular market segment. My instinct is to get smaller and more boutique, but the financial pressure is always to get larger to amortize costs, spread them out over more people to keep it affordable — so it's a Catch-22.
I do believe there exists a happy medium that retains our high level of diverse, creative positions without compelling us to dilute it with 10 additional booths of filler content. We are going to partner more, joining forces with charities and other art organizations to be more socially conscious.
We are also identifying ways to give back both to artists and galleries, through prizes or residencies, and we are designing ways to make the fair more varied, rather than the usual alternative of just packing in more exhibitors.
The galleries themselves are also looking for new models that often involve collaboration and this same creative and open-minded outlook will be true for fairs...
Featured image: VOLTA Artistic Director Amanda Coulson, Photo by David Willems Photography. All images courtesy of VOLTA Basel.