With fairs in Basel and New York, VOLTA is known for its eclectic and dynamic presentations with a strong focus on solo presentations. One of the most exciting art events in the city, VOLTA New York is a beacon for creative discovery and social engagement during the Armory Arts Week. Coming back to Pier 90 this March during for its 12th edition, VOLTA New York 2019 will bring together an impressive selection of solo projects by leading and emerging international artists.
Continuing to promote its mandate of "global vision – solo focus", the fair will welcome 70 international exhibitors across North America and the Caribbean, Africa, Europe, and Asia, and present established and emerging artists from 37 nations.
VOLTA NY has also announced the partnership with The National Academy of Design (NAD), actualizing as intimate public gatherings at the New York fair and advocating for the fair's social reach. The fair has also announced VOLTA Cares 2019 artist partnership with Alicia Grullón, a New York-based artist, curator, and activist.
As VOLTA Artistic Director, Amanda Coulson, explains, her goal when initiating the New York edition of the fair was to create "a boutique, solo-focused destination art fair, and concentrating our number of booths to mirror our Basel fair is a part of this plan."
VOLTA has always strived to position itself as a socially conscious, eminently navigable, and visually refreshing experience — and with our revamped floor-plan and key programming from the National Academy of Design, plus our soon-to-be-announced 2019 Curator and VOLTA Cares initiatives, in concert with 70 strong solo positions in the Main Section, we have achieved this balance.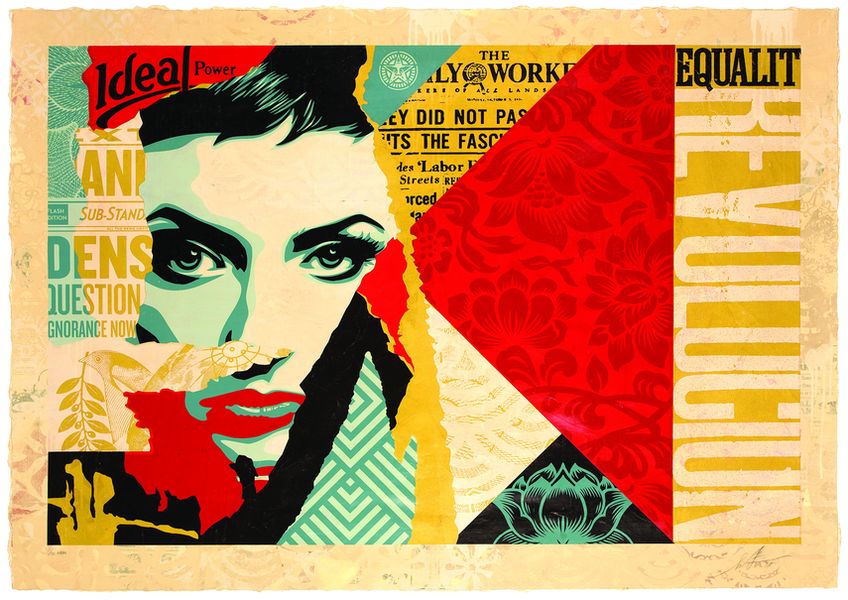 VOLTA New York 2019 Exhibitors
This March, VOLTA New York will bring together 70 strong solo positions coming from 37 countries.
Be sure to check out the booth by 1969 Gallery from New York, presenting the work by Coady Brown; Arusha Gallery from Edinburgh, presenting the work by Casper White; Duran Mashaal Gallery from Montreal, presenting the work by Michael Flomen; Fiumano Clase from London, presenting the work by Sam Burford; La Forest Divonne from Paris and Brussels, presenting the work by Elsa & Johanna; HilgerBrotKunsthalle from Vienna, presenting the work by Shepard Fairey; and Anna Laudel Contemporary from Istanbul, presenting the work by Sarp Kerem Yavuz; among others.
The List of Exhibitors
VOLTA Cares Initiative
Initiated in 2018, VOLTA Cares Initiative is a multitiered social programming outreach by the New York fair to more meaningfully connect with all levels of cultural purveyors, from public school students to patron collectors. This year's VOLTA Cares artist collaborator will be Alicia Grullón, who will partner with Kelly Street Garden (KSG) and oversee the design of the 2019 VOLTA tote bag.
Grullón describes community gardens as an important part of New York City history and "sites of sites of self-determination — a history rooted in Indigenous land rights, Black liberation, and migrant rights" which "come out of a love of place and people." The motif of Grullón's limited edition tote bag design for VOLTA New York 2019 will be an image of a raised fist holding an empanada. It arose from Empanar!, her commissioned project with the Bronx River Art Center and the DCLA Immigrant Cultural Initiative in 2017, which featured Know Your Rights broadsides alongside the artist's empanadas.
My idea behind the fist was empowerment. For many migrants and immigrants, food becomes the basis at times for earning a living — family recipes become a source for facilitating an income. It is the most common way we come into contact with migrants and immigrants.
On Thursday, February 28th, Grullón will lead a talk event at HEMI/NYU entitled A Connection to Power: On Art, Land and Food Sovereignty. The event is held in association with VOLTA and features KSG's Manager Sheryll Durrant alongside panelists Marz Saffore (artist and activist, Decolonize This Place) and Monte Stevens (Indigenous rights activist, the Colorado River Indian Tribes).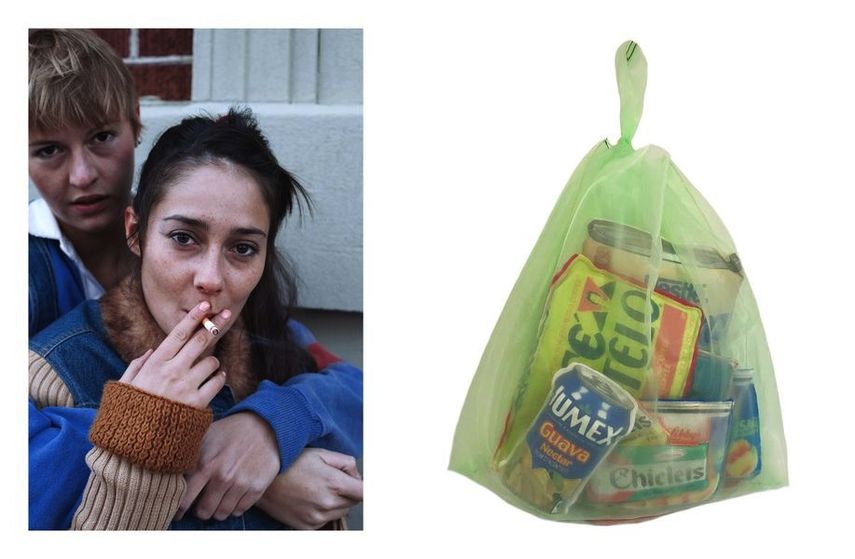 The National Academy of Design (NAD) Partnership
This year, VOLTA New York partners with The National Academy of Design (NAD), an honor system of America's top artists and architects which has been a presenter of arts and an agent of arts education since 1825. NAD will provide insight for fair visitors on the themes of influence by engaging in dialogue, exhibiting video works, and supporting the VOLTA Cares initiative.
VOLTA has a history of collaboration with National Academicians, including Hank Willis Thomas(NA 2018), featured in VOLTA's 2016 Salon Series, and Mickalene Thomas(NA 2016), who co-organized the fair's 2018 Curated Section. This year, the inclusion of key pieces from the NAD's permanent collection will add a layer of depth and context regarding American art history for fair visitors.
Amanda Coulson explained that NAD's "rich cultural scholarship and lineage of Academician mentors promotes creativity, accessibility, and inclusion — qualities we strive for in every VOLTA edition."
The Location of VOLTA New York 2019 - Pier 90
Practical Information
UPDATE: The 2019 New York edition of VOLTA has been postponed for next year on February 20, after the City of New York notified their parent company that significant portions of Pier 92 — one of The Armory Show's two piers (traditionally housed on 94 and 92) — were not structurally sound and would therefore not be accessible for their fair to take place. The VOLTA Basel fair in June is unaffected by these events.
For more information, visit the official website of the fair.
Featured image: VOLTA NY 2018. All photos by David Willems with courtesy of VOLTA.