The American incarnation of the original Basel VOLTA show, VOLTA New York is back. Operating as a beacon for creative discovery and social engagement during Armory Arts Week, it returns to its original intention as a boutique event at the intimate venue of Metropolitan West for a more immersive fair experience.
VOLTA New York 2020 will showcase contemporary positions by up-and-coming and mid-career artists with an emphasis on discovery while spotlighting artists through solo projects and tightly-curated presentations. This year, the international event will bring together 54 galleries, alongside a diverse array of solo projects and curated presentations.
The new Director Kamiar Maleki explains that the exhibitor list has been focused on "strong and diverse 50-plus galleries and have loosened up the solo-project mandate to offer participants greater liberty to stage their presentations as they would do so at their home galleries."
This all results in a balanced and curated VOLTA New York fair, one built on artistic discovery, as our founders understood and as our 2020 edition attests. I look forward to sharing it with you all.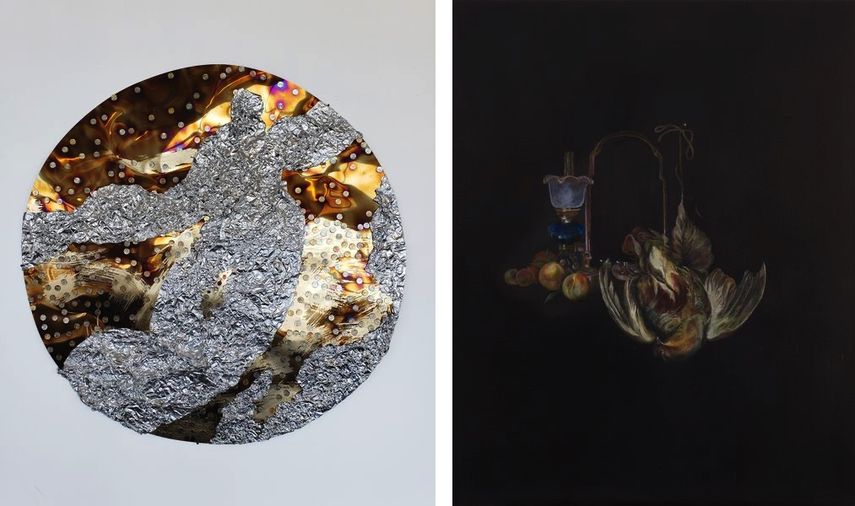 VOLTA New York 2020 Exhibitors
VOLTA New York 2020 will bring together 54 galleries from 35 cities and five continents, including both returning and newcomer ones.
After several years' absence from participating, several galleries from VOLTA's "extended family" will return to the fair, including Jonathan Ferrara Gallery from New Orleans, presenting a solo project by celebrated American sculptor Paul Villinski; Lyle O. Reitzel Gallery from Santo Domingo, presenting breakout Spanish duo Los Bravú; and Léna & Roselli Gallery from Budapest, presenting a study in figurative and metaphysical contrast between Hungarian painter Mózes Incze and Carrara marble sculptor Boldi, among others.
When it comes to first-time exhibitors, be sure to check out booths by Gallery 1957 from Accra, showcasing Yaw Owusu in a solo project built around the young artist's socioeconomic concerns in contemporary Ghana; Marquee Projects from Bellport, NY, unveiling an installation and re-imagined studio space of the late artist, critic, poet, and performance artist John Perreault and debuting new series "Wasteland" by Ansen Atilla; and Roya Khadjavi Projects from New York, presenting a focused view on Iran's contemporary art scene and its cultural Diaspora, including works by Aida Izadpanah, Safarani Sisters, and Shirin Hosseinvand.
Highlights among returning galleries include Cohju Contemporary Art from Kyoto, presenting a solo project by Ryo Shinagawa; Mark Hachem from Paris/Beirut, presenting three perspectives on figuration in the 21st century, via Hussein Madi, Ghazi Baker, and Wolfgang Stiller; and Galerie Wenger from Zürich, presenting an immersive and site-specific vinyl and alu-dibond installation by American artist Katy Ann Gilmore.
VOLTA New York 2020 Exhibitors
Special Projects
This year, VOLTA will showcase a key archival project against a lot of contemporary/emergent positions. Green Point Projects will present works by Stefan Krygier and Lukasz Patelczyk, two Polish artists of very different generations who never met, yet could have, and who show a semblance of the picture plane and abstraction/figuration; while Black & White Project Space from Brooklyn will present I Think, Therefore I Shop, a glimpse into the Duchampian life-as-art world of the Russian-American conceptual outsider artist Henry Khudyakov.
Performances presented at the fair are always eye-catching and interesting for a wide swath of attendees. Gallery Delaive from Amsterdam will present a performance by Ayako Rokkaku titled Fumble in Colors, Tiny Discoveries, where she will enact a live painting performance for the duration of the fair, creating several new works to show alongside recent, manga-colorful paintings.
As part of the special collaboration with CUBE:Moscow, VOLTA New York will present two projects - Gridchinhall showing Vladimir Grig and KultProekt showing Mikhail Molochnikov.
The Location of VOLTA New York 2020
Practical Information
VOLTA New York 2020 will take place at Metropolitan West on Manhattan's West Side in New York City from March 4th until March 8th, 2020. The Guest of Honor Preview and Press Preview will take place on March 4th, at 2 p.m., the VIP Preview will take place at 4 p.m., while the Public Vernissage will take place from 6 to 9 p.m.
The doors of the fair will be open to the public from 12 to 8 p.m. on Thursday, Friday and Saturday and from 12 to 5 p.m. on Sunday. The price of the General Admission ticket will be $30.
For more information, visit the official website of the fair.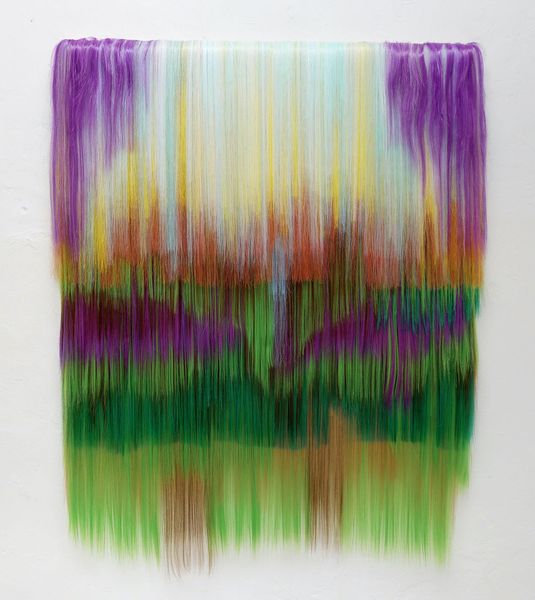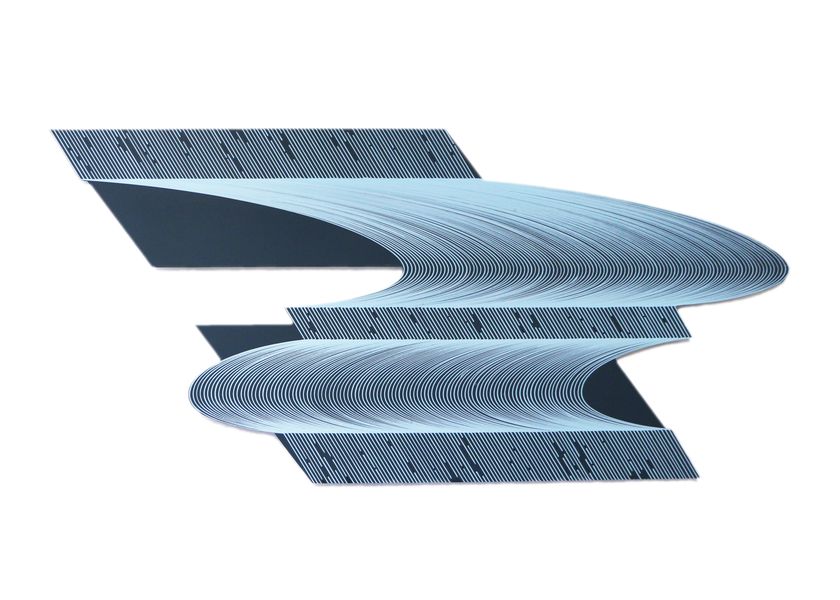 Featured image: Paul Villinski - Wave (left), 2017. Found aluminum cans, gold leaf, wire, 60H x 144W x 7D in. Presented by Jonathan Ferrara Gallery, New Orleans. All images courtesy VOLTA New York.