One of the most exciting art events in the city, VOLTA NY is a beacon for creative discovery and social engagement during Armory Arts Week. Founded in 2008 as the American incarnation of the original Basel VOLTA show, it is a contemporary fair comprised of solo projects by leading and emerging international artists.
Taking place this March, the eleventh edition of the fair now returns to Pier 90 in New York City. Underscoring its mandate of "global vision – solo focus", VOLTA NY 2018 will bring together 85 international galleries from all around the world that will present a dynamic and timely survey of innovative international contemporary positions.
Alongside the main exhibition program, the fair will present the third edition of its critically received Curated Section. Co-curated by Mickalene Thomas and Raquel Chevremont, the curated section titled The Aesthetics of Matter will assemble eight contemporary artists.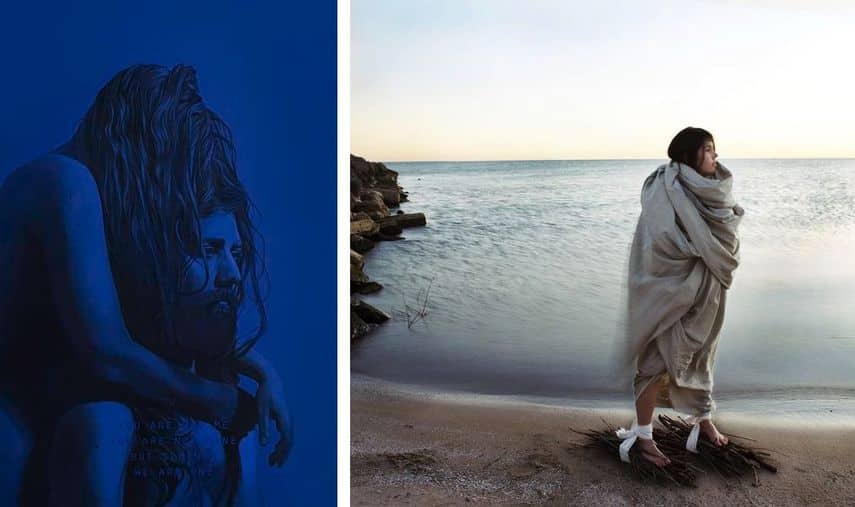 The Exhibitors of VOLTA NY 2018
For its eleventh edition, the fair will bring together 85 international galleries across four continents and 48 cities, presenting contemporary positions by artists from 32 nations. Reflecting VOLTA's mission of identifying and showcasing essential artistic voices throughout the world, the array of solo projects will feature an eclectic mix of new and recent bodies of work by emerging and mid-career talent, punctuated by mini-retrospectives by key artists of notable repute.
Be sure not to miss booths by Hilger BROTKunsthalle from Vienna, presenting the artist Assunta Abdel Azim Mohamed; Emmathomas from São Paulo, presenting the artist Alan Fontes; Duran Mashaal from Montreal, presenting the artist Jen Mann; Galerie Louis Gendre from Paris, presenting the artist Susan Shup; Litvak Contemporary from Tel Aviv, presenting artists Vaclav Cigler and Shai Kremer; Accola Griefen Fine Art from Brooklyn, presenting the artist Judy Pfaff; and Vin Gallery from Ho Chi Minh City, presenting the artist Sto Len; amongst others.
The List of Exhibitors
The Curated Section
First established in 2016, the Curated Section of the fair is a thematic exhibition organized by an independent curator. For its third iteration, the section will be co-curated by Mickalene Thomas, a prominent artist and teacher, and Racquel Chevremont, New York-based collector and philanthropist.
Titled The Aesthetics of Matter, it will show artworks by eight artists who explore ideologies of collage as a constructive mode through material, language, text, cultural and personal concepts. The exhibition will include paintings, sculpture, photography, video, text, and printed matter.
Exhibiting artists are Tomashi Jackson, presented by Tilton Gallery from New York; Troy Michie, presented by COMPANY from New York; Devin N. Morris, presented by Jenkins Johnson Gallery from Brooklyn and San Francisco; Christie Neptune, presented by Rubber Factory from New York; Kameelah Janan Rasheed, presented by Project For Empty Space from Newark; David Shrobe, presented by Studio 301 NYC from Brooklyn; Didier William, presented by Anna Zorina Gallery from New York; and Kennedy Yanko, presented by Jenkins Johnson Gallery from Brooklyn and San Francisco.
VOLTA NY 2018 Location
Practical Information
VOLTA NY 2018 will take place at Pier 90 in New York from March 7th until March 11th, 2018. The Press Preview is scheduled for Wednesday, March 7th from 4 to 6 p.m., while the Public Vernissage will take place between 6 to 9 p.m.
The fair will be open to the public between 12 to 8 p.m. from Thursday to Saturday and from 12 to 5 p.m. on Sunday. The price of the General Admission ticket will be $25, while the ticket for students, cultural institutions, seniors or groups will be $20. The VOLTA NY & The Armory Show Dual Admission ticket will be $65.
For more information, visit the official website of the fair.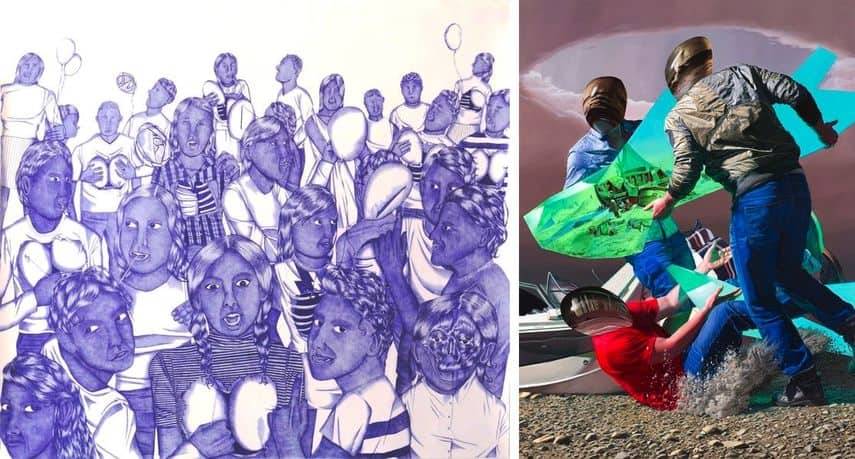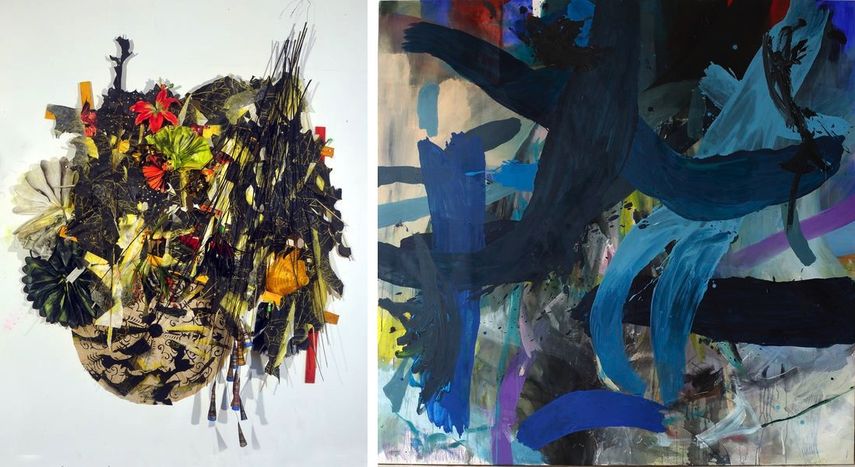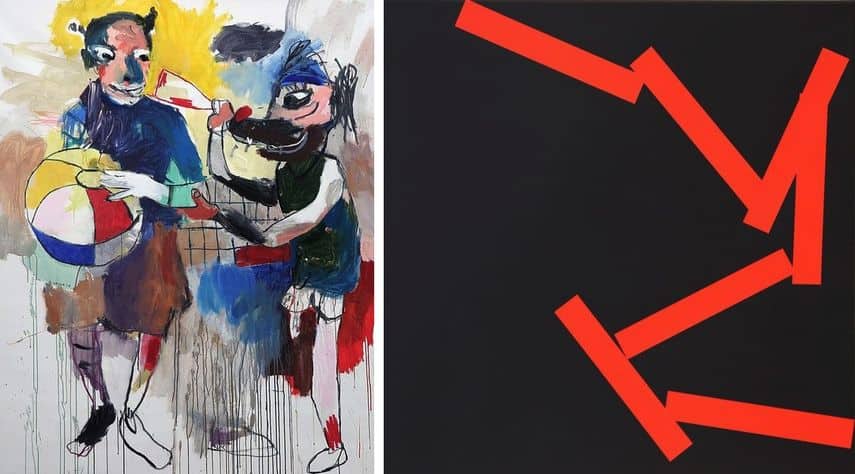 Featured images: Bruno Мiguel - Essas Pessoas Na Sala de Jantar (These People in the Dining Room), 2018. Spray paint, cold porcelain, polyurethane foam, wire, acrylic resin, papier-mâché on porcelain, variable dimensions. Presented by Sapar Contemporary, New York; Tommy Hartung - R.U.R. ACT ONE- THE vIEWER 2018. 8-00 UHD. Presented by C24 Gallery, New York; Rafael Vargas Bernard - Se voló la puerta : and everyone can see inside 2018. Found wooden door, tactile transducer speakers, insulated wire, teensy 3.2 development board, accelerometer and x, y and z position sensor, and acrylic paint. Presented by REM Project, San Juan; Enrico Riley - Evening Together We Can Do Anything 2017. Oil on canvas, 49.5 x 71 in. Presented by Fred Giampietro Gallery, New Haven. All images courtesy of VOLTA NY.