"By galleries, for galleries" - this has been the motto of VOLTA NY ever since its older sister fair based in Basel was founded sixteen years ago. The New York outpost is celebrating an important milestone this year, as this unique event can now be proud of a decade-long experience in the world of contemporary art and its promotion. Taking up an important place within the now famous Armory Arts Week in the Big Apple, VOLTA is bringing 96 galleries and artist-run spaces to their tenth edition, once again putting on display their efforts and abilities to satisfy the needs of its participants, collectors and art lovers alike. Apart from the spectacular showcase of artworks prepared by the galleries, the event will also offer a brilliant section curated by Wendy Vogel, the second edition of The Video Wall and plenty of accompanying talks and public discussions, as part of VOLTA Salon.
With the anniversary program nothing short of spectacular, Amanda Coulson can certainly be proud. In an exclusive interview for Widewalls, VOLTA's Artistic Director talks about the way things have evolved over the past decade, how New York accepted the fair's original concept, and of course - about the big celebration coming our way between March 1st and 5th, 2017, at PIER 90.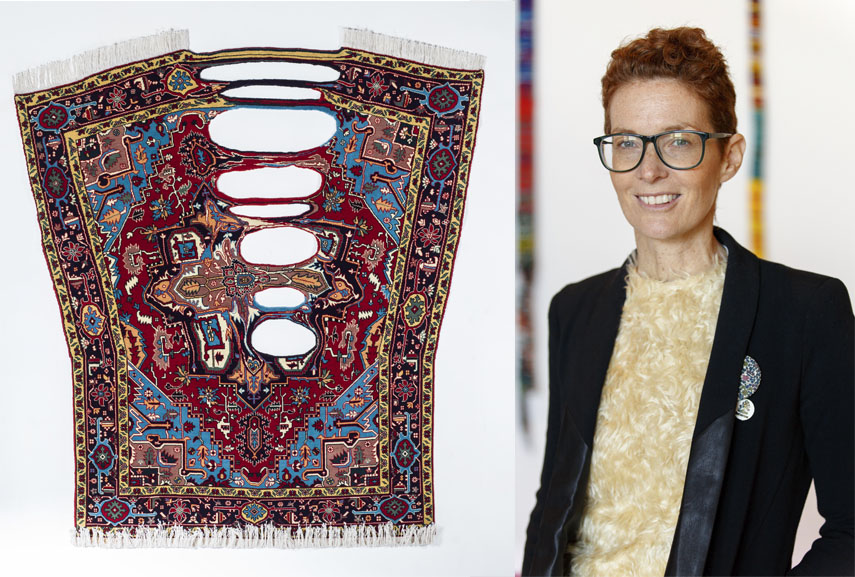 Conquering New York - The Story of VOLTA
Widewalls: As we know, VOLTA is the kind of event that focuses on solo presentations, which is essentially what differentiates it from other fairs and projects of similar kind. How did this idea come to be?
Amanda Coulson: To be honest the decision to bring the VOLTA brand to New York was not ours originally, which has a lot to do with how the NY fair became focused and shaped. The fair had been purchased the prior year by a larger, American corporation (MMPI/The Mart) that owned real estate and operated a lot of trade fairs in their buildings; they had also purchased Art Chicago and The Armory Show and they wanted VOLTA to come to New York into one of their real estate properties. At the time, there were already several satellites in New York City, so it was imperative that we did something to differentiate ourselves from the crowd and also, importantly, to position ourselves alongside our "sister" fair," The Armory — as not the sixth fair in the NY, but rather the second fair. It made sense to find an affinity or a complementary aspect and, as we looked at the landscape, with The Armory being a very different fair back then, we realized we could still fill in a niche that was missing, and we came up with the solo exhibition concept, which really highlighted the artists amongst all the offerings taking place during Armory Arts Week and made VOLTA NY function a little like an adjunct section to what the Armory was offering back then. Since that time, The Armory has changed significantly — and has also begun a solo focus section, as well as a curated exhibition section (all things we did at VOLTA long before) — within their own brand, so those lines are harder to delineate but it's how we first got the idea.
Widewalls: A decade ago too, New York City was the hub for artistic life. What did the creation of a new fair look like at that moment? How challenging was it?
AC: Well, it was definitely challenging in that — as I said — there were already pre-existing fairs. The Art Show, Armory, Scope, Pulse, Fountain, Red Dot … so we had to do something to make a mark, and New York is never an easy city. Permits, obscure laws, unions… but we made it work. On the other hand, the market was very high and galleries were excited to come to New York; the mood was totally different to now, people were joyous and not angry, so there was a buoyant atmosphere, which helped a lot.
Widewalls: What would you say has changed when it comes to VOLTA and the art market in NYC in general since 2008 till now? How would you describe this evolution?
AC: The economic meltdown at the end of 2009 changed everything, That first year in March 2010, it was like looking at a city of the walking dead. Actually, the Bruce High Quality Foundation did a performance/film on the fair floor where they were actually zombies, it was stunningly on point. That made galleries much more cautious so it had an effect on how we laid out the fair, the sizes of booths people would take, and it had a knock on effect in terms of how experimental the artist and galleries would be. Also, as the fair grew and we took more mature venues, it effected cost of participation and, in turn, also influenced, in its own way, what galleries were prepared to bring. Also, maybe because of the economy or maybe because everybody is just cramming too much in or perhaps its the general mood in the world , but the art world has become less joyful. I look at pictures from our first few editions and everybody is practically high — visitors and galleries alike — whereas now it's all business, which is fine, but definitely some of the air's been let out of the balloon.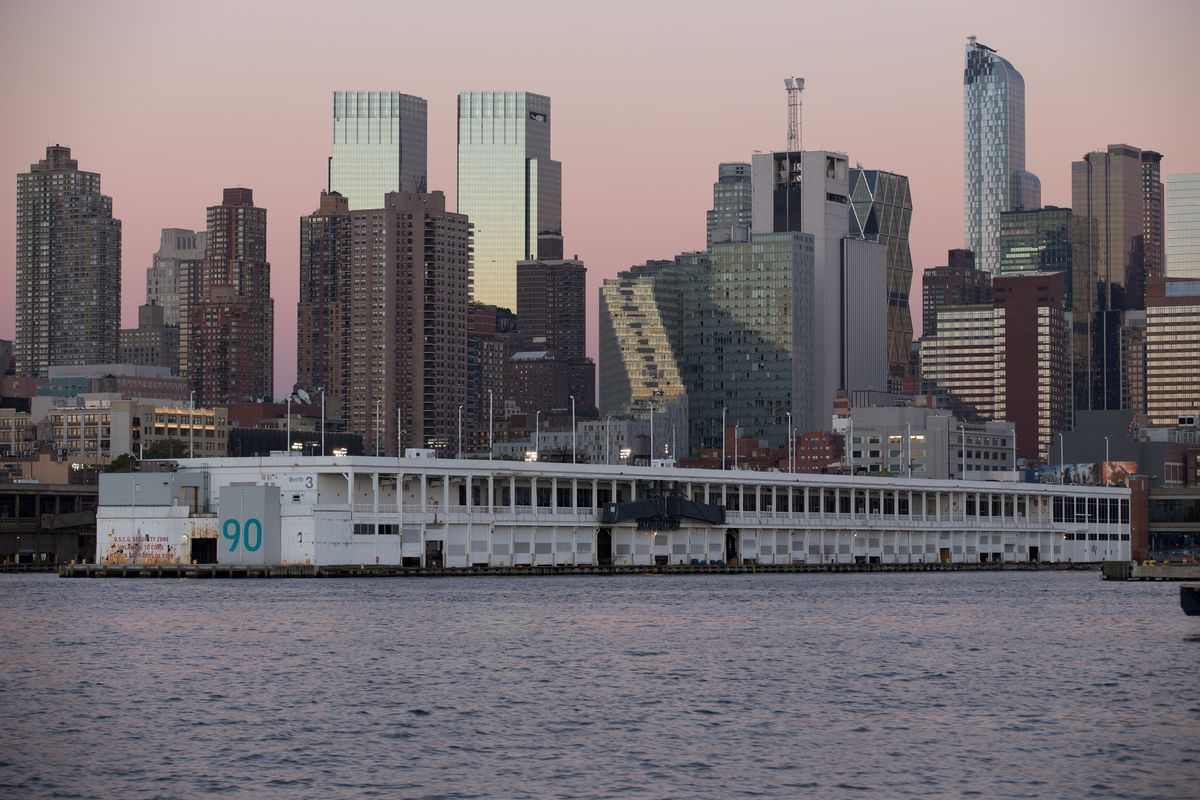 The 2017 Edition
Widewalls: What are the benefits that galleries and, subsequently the visitors as well, get at an event like VOLTA?
AC: The solo focus, better understanding of an artist's practice, and the galleries' chance to show what they do in the gallery — rather than a hodgepodge grouping of unrelated artworks by their various represented artists in their booth. Thus, their VOLTA presentations act like an extension of another solo show on their exhibition calendar, and the fair is an opportunity to show a new audience what the core of your gallery is like. Oftentimes, our collectors will discover something and someone new from that gallery, then inquire further to that gallery about the rest of their core artist roster. For the visitor, it is less exhausting, more focussed and generally just a more pleasant experience, where one can really get to know an artist.
Widewalls: Because ten years of existence is quite a milestone, what will the 2017 edition bring to its audience?
AC: Certainly a level of maturity. While I said before the sense of joy may be more diffuse in the art world overall, considering the state of world politics and sociocultural concerns, it is really quite something to show so many artists whose work directly references timely and contemporary issues — they are either responding to the news or their practice has dealt with such issues with nuance and sensitivity for years. As well, several artists who presented at our debut NY fair are back again for our decade edition, including Australian machinist-sculptor Ian Burns (showing in 2017 with HilgerBROTKunsthalle, Vienna) and German experimental photographer Martin Klimas (showing in 2017 with Foley Gallery, New York; in 2008 he showed with Cosar HMT, Cologne). They and a good number of mid-career artists are mixed with younger positions, including some rising stars just out of uni but with laudable CV's already. There is a variety for sure, but that keen sense of artistic discovery is ever present. Plus a very broad international scope. I think we have artists hailing from about 40 nations all over the world (and from six continents) exhibiting this year.
Widewalls: What can you tell us about the 2nd Curated Section, curated by Wendy Vogel?
AC: Wendy's title for the exhibition is Your Body Is a Battleground, which is inspired by the 1989 Barbara Kruger photomontage Untitled (Your Body Is a Battleground), produced for the '89 Women's March on Washington DC that protested anti-abortion legislation. The eight artists she has assembled for this project are a generation removed from Kruger, but they follow her legacy of examining and critiquing media and representation as well as protesting the erosion of civil rights. Again, when speaking about artists responding to timely concerns, considering the very recent international Women's Marches and the concerted response to U.S. President Trump and other divisive world leaders and political figures, the topic of this exhibition could not be more relevant.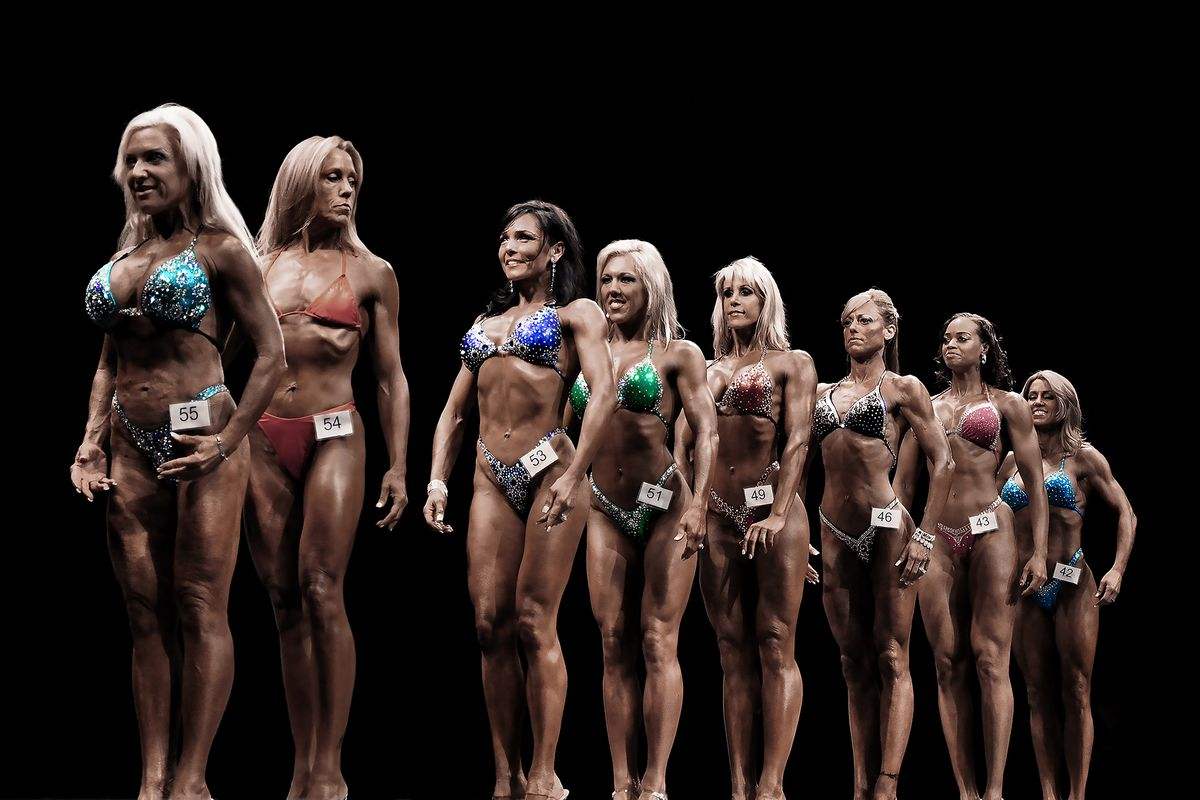 Towards the Future
Widewalls: What has the experience of being Artistic Director of VOLTA brought to you, personally?
AC: So very many wonderful things. My husband (Uli Voges) and I were the co-founders, with the other two co-founders (Kavi Gupta and Friedrich Loock) and we discovered at the first ever VOLTA that I was pregnant with our second child. Our first daughter was only 2, so really they both grew up with VOLTA and — I know it sounds corny — the team and many of the early dealers became like family, and this has always been the atmosphere at VOLTA. In the first few years, we were literally also hammering in the booth signs ourselves, driving forklifts, carrying crates, so I also learned so much about transport, handling, architecture, which has served me incredibly well as a museum director now, which is as much about building management and construction as it is about art. Then, of course, all the galleries and artists we've been so fortunate to work with and usually early in their careers before it gets stressful and everybody wants their pound of flesh. You can see that in our decade edition gallery list, which has some 15 exhibitors from our earliest years in New York (including several from the first ever VOLTA NY, who have shown with us consistently since then), as well as numerous galleries who came on during our 2013-14 SoHo years. It is an amazing pool of talented, hardworking, incredibly passionate people and it's lead to many interesting collaborations and networks. Overall, while the work has always been hard, it's been an extremely positive journey, giving me absolutely as much if not more than it's taken!.
Widewalls: What is your vision of the event for the future? Where would you like to see it in the upcoming years?
AC: I think being a satellite you have to keep flexible, so honestly it could develop in different ways. We react to changes in the market or at the main fair, so we have to adapt and change as need be. I enjoy the more exhibition-type projects and would like to continue those and definitely focus on the solo projects as much as we can, furthering our international outreach ... There's been internal discussions about other markets we could reach into; Asia is a given, but I am wondering if it makes sense to keep producing the same event bigger and bigger in different places than stay there year-after-year. A lot of "branded" fairs — whether it's VOLTA or any other brand, main or satellite — tend to work with a consistent group of galleries, so really you are just producing the same thing in a different location; maybe that starts to become redundant, so I'd rather like to see small, elegant "one off" events in really great locations, touring around the world, working with a different roster. We'll see!
All images courtesy VOLTA NY.