Welcome to Wallcome! First of all, one of the hosts of the Wallcome festival, the native Schmalkalden artist Case, painted the six-story-high mural "Distant Natives". He had the honor of being the home opener. Soon after, he was followed by Hendrik Beikirch aka ECB who, after four days of painting, finished his masterpiece titled "DREAMSNEVERDECEIVE". It is the first official mural of the festival. Another portrait that tells a story! Instead of illustrating famous people, ECB draws attention to those who have a magnetic personality or some other particularity, characters who become all the more interesting because they remain anonymous.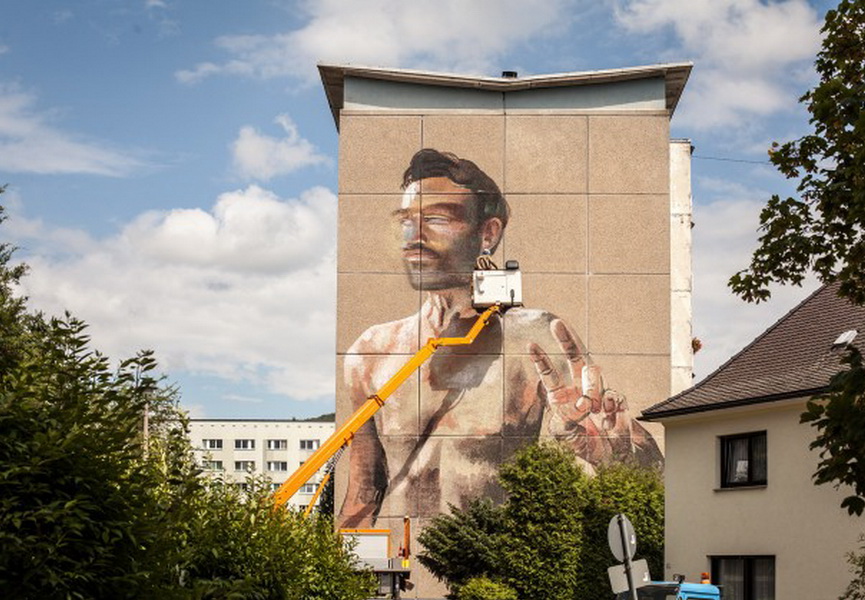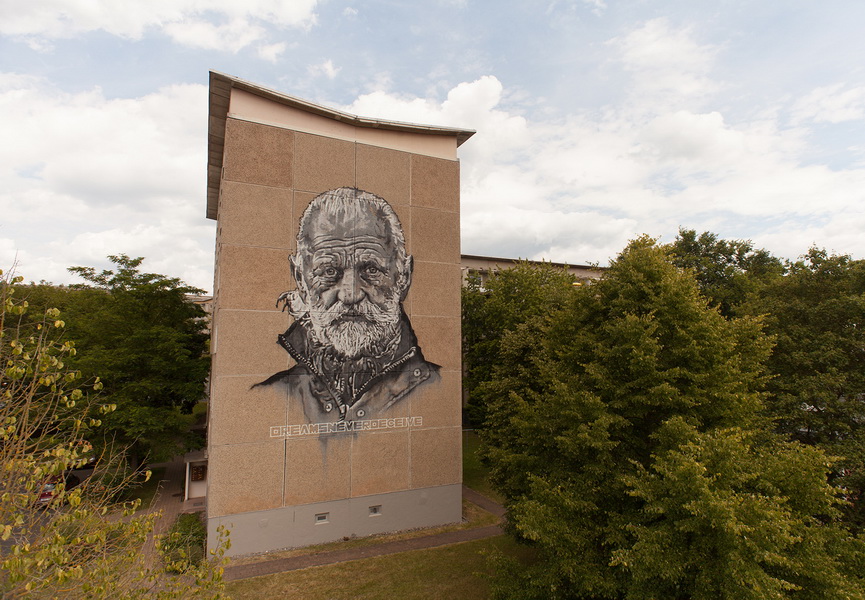 A GIFT to the HOMETOWN
From June till October 2014, Wallcome urban art festival, which is supported by Montana Cans and Greatmade, brings a great gallery of murals to the German city of Schmalkalden. Nine international renowned artists were invited by the initiators Falk Lehmann (Akut) and Andreas von Chrzanowski (Case), both locals of Schmalkalden and internationally successful urban artists. Their first encounters with urban art took place during their teenage years in the 1990s in the cultural community centre "Villa K" e.V. The cultural association provided them with a place to paint and helped them to gradually develop themselves into internationally renowned artists. Schmalkalden is the place where Akut and Case were born and raised and where they started painting. "In this sense, Wallcome is a kind of retrospective celebrating twenty years of Akut and Case.
Painting led us away from this town and around the world, but now we come back and bring … a gift to the town. This gift will be an art project which exudes an aura of international cultural exchange and therefore promotes our native town of Schmalkalden as a venue," Akut explains.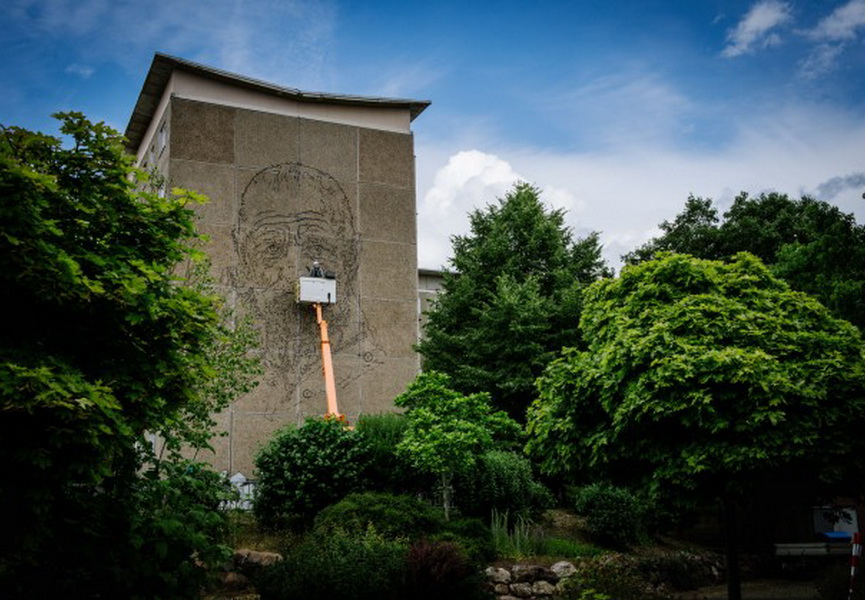 During the summer months, Akut and Case bring along artists/friends/colleagues who they have met during their artistic development to embellish their hometown together.  M-CITY paints his mural as you read this. He should finish it by tomorrow. In August, more precisely, from August 11 to 21, the walls are taken by KNOWHOPE, Roa and Pixel Pancho. The German street art duo Herakut and Andrew Hem from USA have booked the second week of September, from September 8 to 12. Stay tuned, we'll keep you informed of updates.