All around the world, there are more than sixty walls that continue to divide our world, including fortified borders and "protective" fences. Erected to control immigration, smuggling, drug trafficking, terrorism and military conflicts or quite simply to conceal misery and squalor, walls, barriers and other separation fences bristling with barbed wire have been multiplying around the globe since the 2000s. However, rather than solving the original problems, the construction of these barriers seem to only exacerbate them.
The upcoming exhibition at Urban Spree will explore the phenomenon of the wall through powerful works of art. Simply titled WALLS, it will bring together prominent artists from both the comics scene and the street art scene to create graphic works of fiction related to walls, interpreted either as simple architectural elements, ominous symbols of segregation, canvases and vessels to convey meaning, textures, or imaginary playgrounds and labyrinths.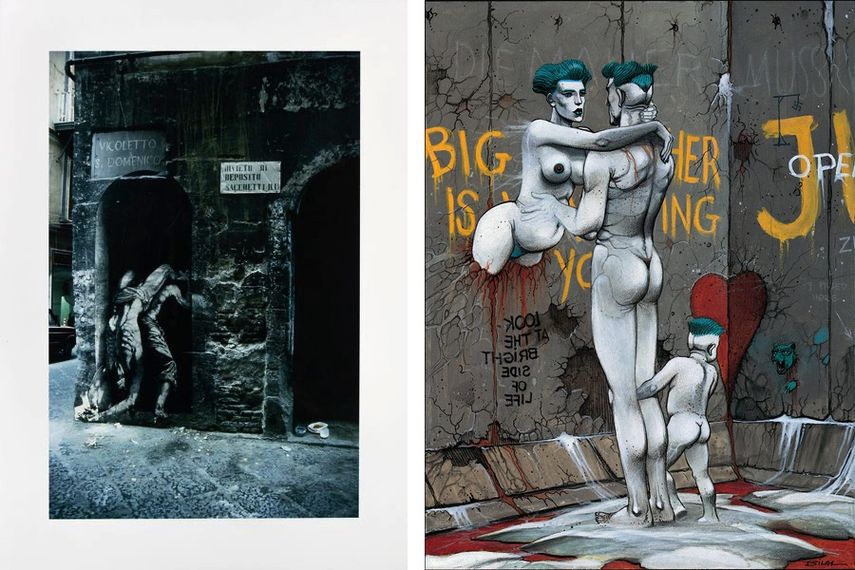 The significance of Walls Through History
Although it has been decades since the fall of the Berlin Wall, the number of walls in our much-divided world is on the rise. With the help of various artists, the exhibition seeks to provide some thoughts about the significance of walls through history, from classical antiquity to the present day.
The Berlin show is divided into three sections - The Wall in History, The Wall in Society and The Wall as Medium of Artistic Expression. In the first section, the viewers are reminded of famous walls in history whose existence and relevance continue to exercise our imagination even today; the second section examines the role of the wall against "a social malaise" of various kinds; while the third section will explore the wall as a medium of expression, whether political, social or artistic.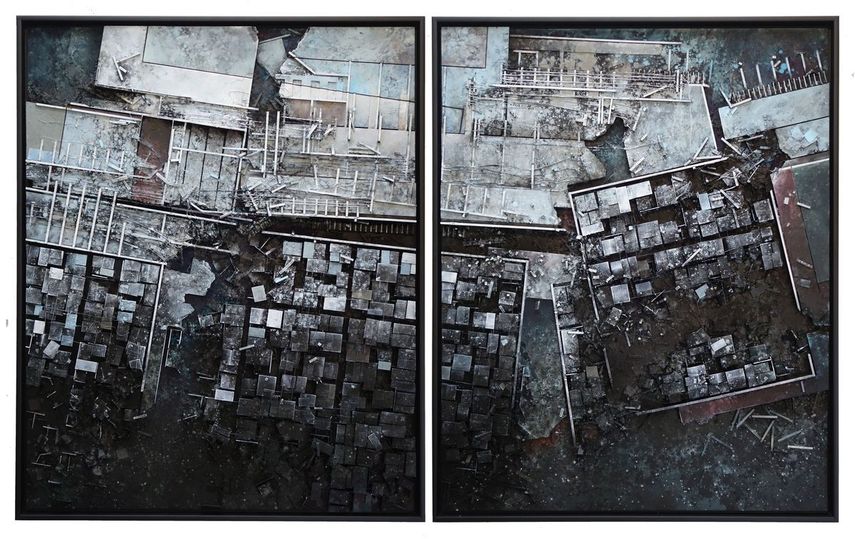 A Multifaceted Show
Curated by Fabrice Douar and Cyrille Gouyette (Le Louvre Museum, Paris) and co-curated by Pascal Feucher (Urban Spree Galerie, Berlin), the exhibition brings together diverse works spanning media such as painting, photography, installations, videos, by artists coming from Europe, South Korea, Middle East, Hong Kong and Cuba. This resolutely multifaceted, contemporary and graphic oriented show will also include some antique artifacts.
Thirty contemporary artists are participating: Alias, Andreas, Jim Avignon, Bault, Enki Bilal, Isaac Cordal, Hendrik Czakainski, Christian Durieux, Philippe Écharoux, EVOL, Jean Faucheur, Flix, Jorge Rodriguez- Gerada, Miles Hyman, Kim Jung Gi, Levalet, Stéphane Levallois, Loustal, Marc-Antoine Mathieu, Mode2, MOSES ANS TAPS, Alexandra Novosseloff, Ernest Pignon-Ernest, Michal Škapa, Pen So, Thom Thom, Sam Tse, Unga (Broken Fingaz Crew), Vhils, Lars Wunderlich, Zevs.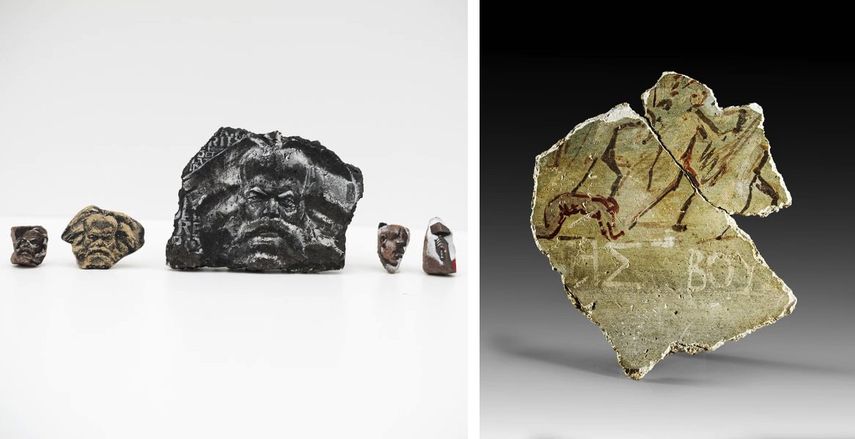 Group Show at Urban Spree
Walls will be on view at Galerie Urban Spree in Berlin until February 29th, 2020.
The exhibition is organized in cooperation with Galerie David Ghezelbash, Galerie Huberty & Breyne, and Galerie Lelong & Co.
Featured images: PenSo - Demolition, 2017; Andreas - Chinese Wall, 2019; Alias - Teenage Riot, 2018; Loustal - Studio Hansa By The Wall, 2019. All images courtesy of Urban Spree.