It was a great year for London-based Gazelli Art House. This amazing art space always organizes exciting and interesting events, promoting innovations and the latest developments in the world of contemporary art. Let us just mention the exhibition of works by Recycle Group entitled Keep Me Updated Your Holiness that was on view until January 10, 2016. In 2015, the gallery also launched its Digital Art House, an online residency for artists working in the digital realm (check out our article: Artist Philip Colbert Designs a Pop Art Game called Splat – for GAZELL.IO). However, Gazelli Art House continues with exciting and amazing exhibitions in 2016. On January 14, unique exhibition of Walter and Zoniel was opened, entitled Anon..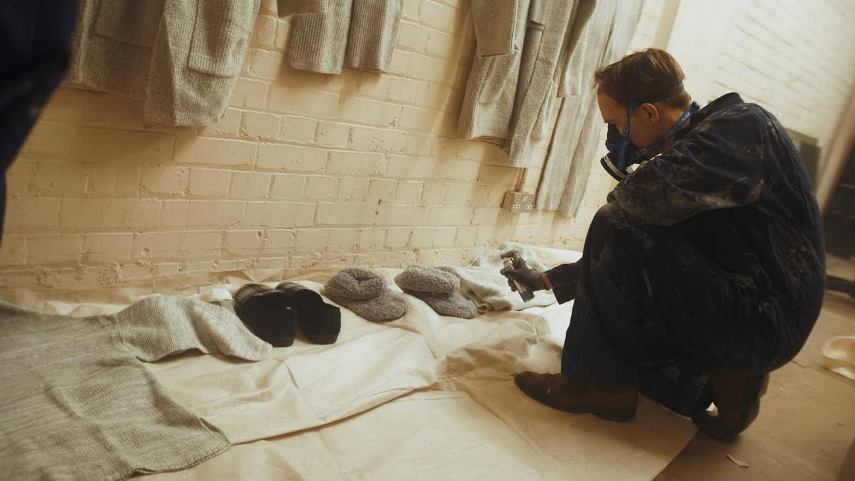 Multidisciplinary Practice in the Art of Walter and Zoniel
Walter and Zoniel are London based, artist duo. They work within the mediums of installation, sculpture, photographic process, film and performance. Their art focuses on visually charming and enticing the viewer into thought and momentary escapism, whilst dealing predominantly with the human condition, evoking a relationship and questioning between all the elements involved. Walter and Zoniel have been collaborating and exhibiting internationally since 2008. They've recently had a performance-practice installation at the Tate Britain, titled Salt Print Selfie, and site-specific public installations in Miami and Liverpool. Their previous projects were focused on utilizing scientific process and pioneering the modern development of early photographic techniques, whilst their large-scale installation works use surrealism or fun as a primary tool. And, this amazing duo continues with their practice with a surrealist site-specific installation that is exhibited at Gazelli Art House. Affiliated with Lumiere London, which is the first London edition of the Lumiere Festival of Light, Anon. houses luminous old age pensioners as living sculptures. The installation is only open at night, when it illuminates the Dover Street (where the Gallery is located), while highlighting the "living sculptures", each of them installed in solitary existence. During the process, the individuals become highly luminous, glowing under the flash-lights of the artists' cameras.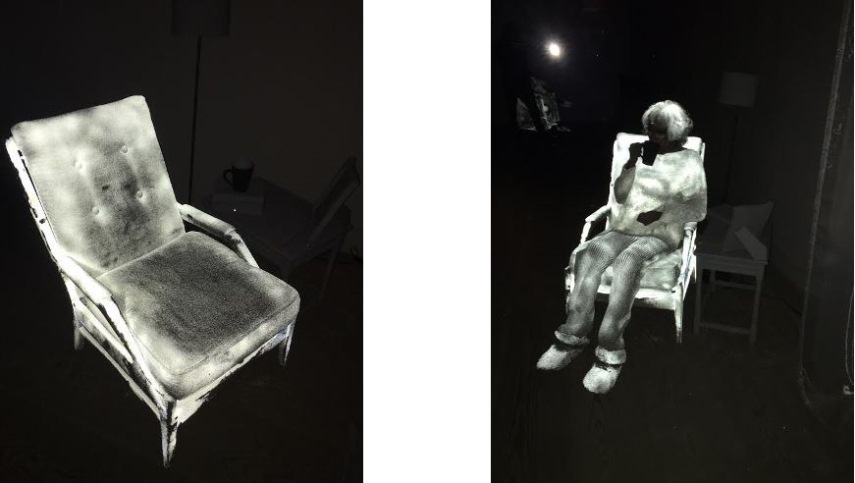 Anon.
Anon. is a highly surrealist installation, and is dealing with human condition and our relationship with contemporary world. Still, it's not only about surrealism, but about fun and joy as well. Walter and Zoniel are dealing with deep questions, such as isolation within our society, our relationships to digital media, obsessions with photography and our cultural relationships towards ageing. Within the installation, the artists perpetually photograph the reflective subjects, triggering their luminosity throughout the night. The stream of abstract images taken by the artists are then projected into the windows above the installation, in real time, forming a wall of rolling imagery remaining present for a matter of minutes before being replaced by the next image. The juxtaposition of the glow-in-the-dark geriatrics, coming to life under the flashlight against the perpetual stream of digital imagery being produced is aimed to be both beautiful and evoke thought on the subject matter.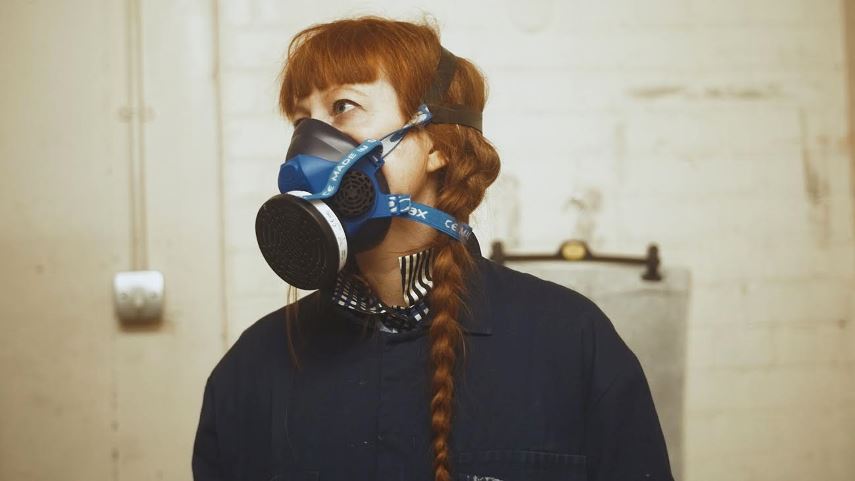 Walter and Zoniel at Gazelli Art House
Anon. is truly a brilliant piece, both conceptually and aesthetically; therefore, this show is a must-see event for all true art lovers. Walter and Zoniel use surrealism in their art in order to evoke joy, inspiration and reflection. As almost all of their works, Anon. also creates strong and positive connections with the viewers, allowing them to "escape" everyday reality, but also to contemplate about serious questions. The show was opened on January 14, 2016. The installation is live from 6pm – 9pm every evening from January 14 until January 17, 2016, while the performance will be visible from outside of the gallery. So, hurry up! The exhibition takes place at Gazelli Art House in London.
Featured Image: Walter and Zoniel. All Images courtesy of Gazelli Art House.