The 14th edition of ART.FAIR Cologne will take place at Koelnmesse in Cologne from October 27th through 30th, 2016. Founded in 2003 by Walter Gehlen and Andreas Lohaus, the renowned fair has been successfully combining the established with the new for more than a decade. Being one of three biggest events of this kind in Germany, ART.FAIR Cologne attracts more than 35,000 visitors each year. Presenting a remarkable array of both emerging and renowned galleries from Germany and abroad, the event is an exciting opposite of old and new, of established and experimental. Uniting young art lovers with experienced collectors, the event is characterized by the unpretentious atmosphere with which it reduces inhibitions towards arts.
For the 14th edition, ART.FAIR Cologne has prepared a strong program that will bring together both renowned and emerging galleries from all over the globe. Among plenty of programs, events and areas that visitors can enjoy, we should highlight 15 Minutes of Fame that will come back with behind the scenes of curatorial work, Cinema of Artists presenting film portraits of a selection of important artists, and the converging art show BLOOOM that will present new forms of artistic expression in the fields of fine arts, design, street art, fashion and photography. Providing a unique purchasing experience, the event will once again connect gallerists, curators, collectors and art enthusiasts alike.
Initially pitched to a younger, more esoteric clientele, over the past 13 years ART.FAIR Cologne has expanded its remit to encompass a rich artistic diversity. To get the better idea about the 14th edition of ART.FAIR, we had a chat with its director Walter Gehlen about the fair's first steps, this year's exhibitors, programs and events, the Cologne art scene, his visions for the future, and much more.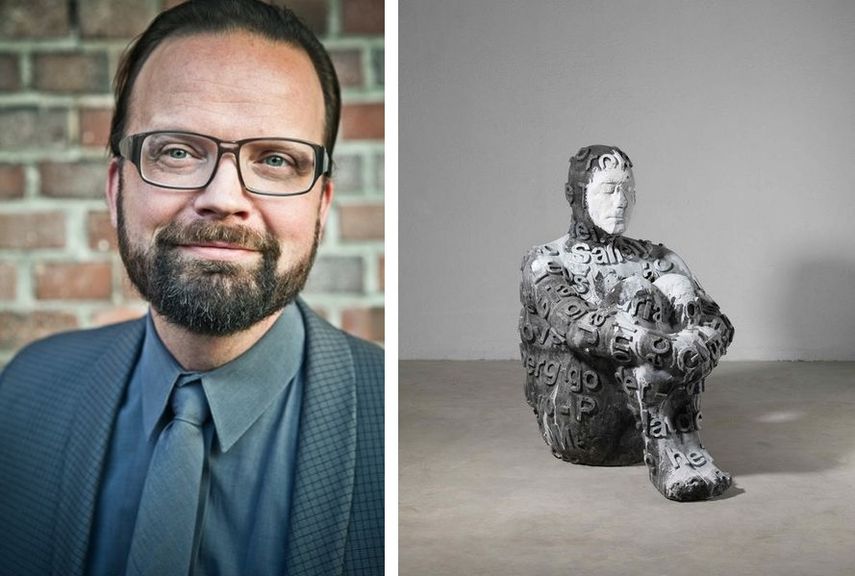 Combining the Established with the New
Widewalls: Coming back for the fourteenth edition, ART.FAIR Cologne is now one of the Germany's best-known art fairs. Having a background in economics, what was your motivation behind starting such a venture in 2003?
Walter Gehlen: Andreas Lohaus and myself always had a passion for art. After school, I even applied for the Gerhard Richter class in Düsseldorf. This didn't work out though, so I checked out many different fields of study like history of art and theatre sciences. Finally I ended up with a degree in economics. To me, it seems like the perfect education for an art fair director.
In 2003, ART.FAIR was conceptualized as paralleling the Art Cologne. With its previous price limitation of EUR 5,000, we had aimed to cover the segment of young positions. This concept established itself really quickly. When the Art Cologne moved their date into the spring, we decided on the two-pronged structure we have right now. Even if we did away with the price limit, it is of great importance for us to present the entirety of the various price levels to our audience.
Starting as an off-show with merely a third of exhibitors we present today, we have undergone a huge development. And we're really proud of that.
Widewalls: FAIR Cologne will showcase both local and international galleries. What was the curatorial concept behind this year's selection?
WG: At our fair, we wish to present our visitors with a broad spectrum of exciting contemporary and modern art – both national and international. From exceptional globally known figures to promising young artists, there is a great deal to discover of what currently shapes the art world. This is not restricted by location. With more than 100 exhibiting galleries, at the 14th ART.FAIR, we will yet again provide not just a few highlights, but a whole constellation of brilliant points.
A passion for discovery, curiosity, and a love of art in all its forms and its unpredictable transformations has connected us with exhibitors, visitors and partners alike since the early days of ART.FAIR.
Being aware of new trends is important, in order to meet our visitors' wishes and needs. At the same time, however, you should never loose track of the established elements and solely follow trends, because these can be gone as fast as they came about. This is the point, where the concept of ART.FAIR, presenting established positions as well as young artists, picks up. We address both experienced collectors and art newcomers.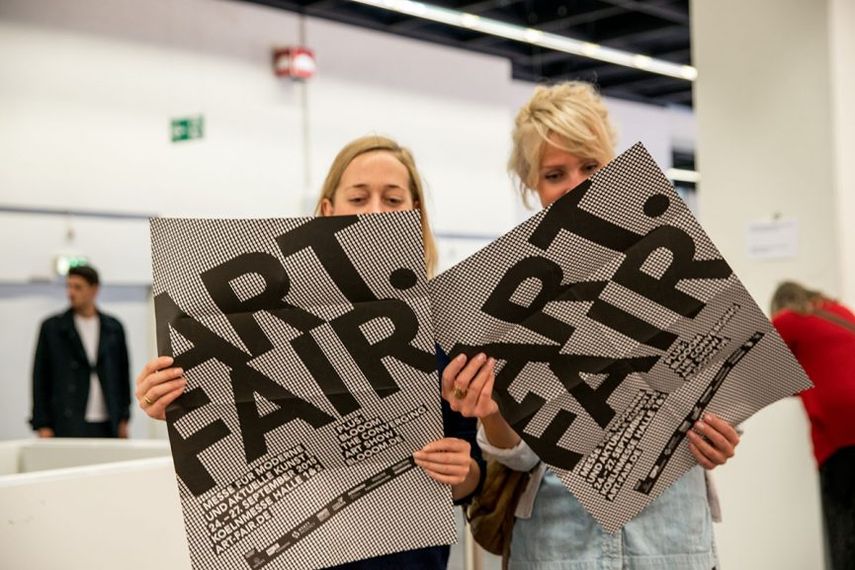 A Variety of Exciting Programs and Events
Widewalls: The "15 Minutes of Fame" program will once again give visitors a unique insight into the curatorial work. Could you tell us more about this event series and opportunities it provides?
WG: The third edition of the program "15 Minutes of Fame," which was developed together with Zerooverhead Consulting, will once again enable visitors to catch a glimpse behind the scenes of curatorial work. Gallerists, curators and collectors will describe their most exciting projects in discussions, dialogues and live presentations held directly in the halls of the convention center. This program is tailored specifically to the context of ART.FAIR and therewith, we create room for innovative interfaces between our visitors to the fair and the art world itself. We provide our visitors with insights and interactive possibilities they normally would not have.
Widewalls: Integrated into ART.FAIR in 2010, the converging art show BLOOOM each year presents new forms of artistic expression. What can we expect from this year's edition?
WG: Although we had started ART.FAIR as a young event, it has now become a well-established event. We therefore wanted to create a new platform und address a younger audience again. In order to show new developments, we founded BLOOOM – the converging art show seven years ago. BLOOOM is an additional, fresh new fair, whose topics deal with the marginal areas of the art market, design, architecture, fashion, and photography all the way up to communication design. This way, a young audience is met right where their interests lie.
Every year, BLOOOM – the converging art show presents art that can create extraordinary things outside the traditional forms of expression and can be discovered with a sense of fascination and amazement. For the seventh time, the BLOOOM AWARD by WARSTEINER will be presenting innovative, interdisciplinary projects by young artists from all over the world and from all kinds of art genres. With more than 2,000 works submitted from 84 countries, there were more applications for the international art prize this year than ever before. The work of the ten BLOOOM Award by WARSTEINER 2016 finalists will also be on display at BLOOOM until October 30.
At BLOOOM, we can be more experimental and also show urban art, street art, highbrow or lowbrow art for instance. BLOOOM conceives of itself as a fair for young art lovers, we are herewith actively developing the young generation of art enthusiasts.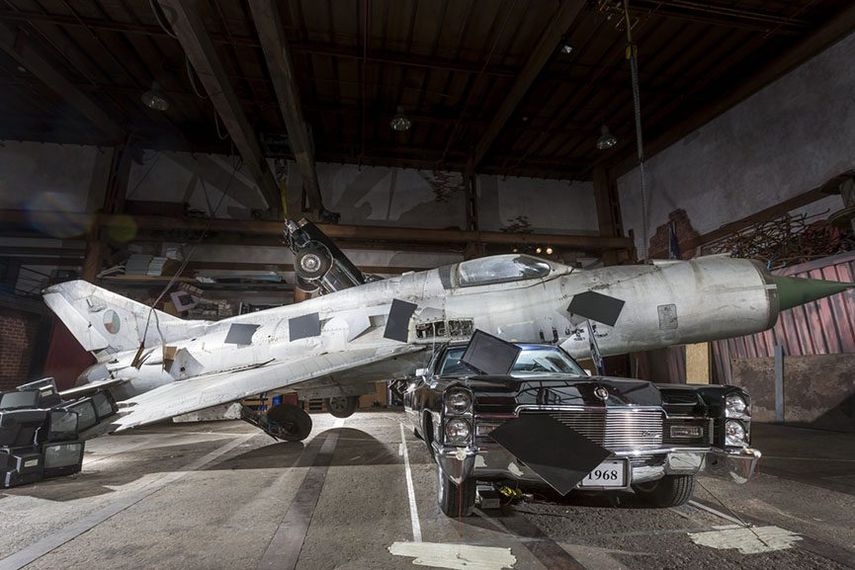 The Art Collecting Trends
Widewalls: An interesting innovation at this year's ART.FAIR Cologne is the launch of the - Cinema of Artists. Could you tell us more about this concept?
WG: With "Cinema of Artists," we are expanding the program of events accompanying the 14th edition of the fair through an exciting new feature. In cooperation with eiskellerberg.tv, a selection of important artists and protagonists of the international art scene will be presented in current filmic portraits within the context of the fair. We will present our visitors with exclusive films on internationally renowned artists such as Hilla Becher, Rita McBride, Katharina Grosse or Thomas Schütte. Definitely something you won't get to see at many other art fairs.
Widewalls: The art market is ever-changing, how do you see the art collector of tomorrow?
WG: We have an increase in art buyers who acquire art for the first time. This is ART.FAIR's specialty. We are very proud of it, because the art market needs young people to develop interest in art and art buying. We also noticed that quite some art buyers are interested in discovering new regions and markets. They travel for instance to Taiwan, check out the art scene and half a year later the come to ART.FAIR and buy art with one of our 11 Taiwanese galleries. The same thing is happening now with Colombia, were we just came back 10 days ago from an exclusive trip with collectors and curators. Next year we are planning to place a focus on Colombian galleries at our fair.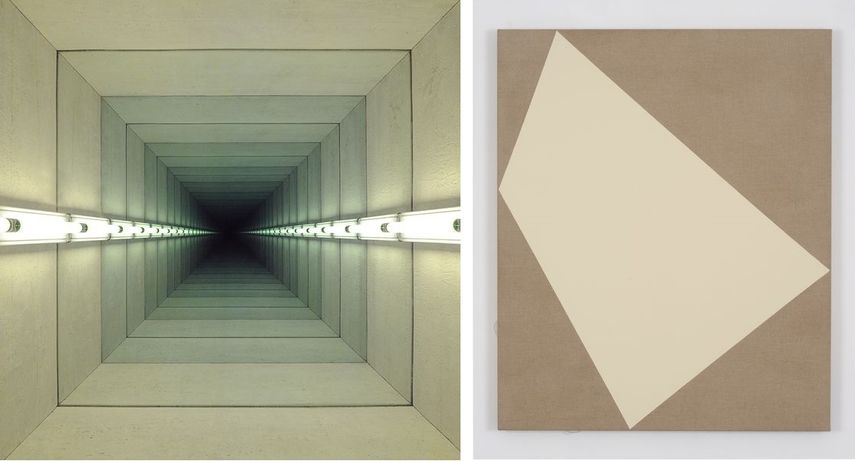 The Future of ART.FAIR Cologne
Widewalls: Could you tell us more about the art scene in Cologne and how do you think ART.FAIR contributes to its further development?
WG: The city of Cologne has a really strong collectors base. The audience of the Rhineland is fundamentally special. Purchasing art has a long tradition in many families. Combined with a strong purchasing power, this makes it a very interesting audience for galleries.  Also, many visitors travel to the area from other European countries located in close proximity, such as the Netherlands, Belgium, Luxembourg or Belgium.
Additionally, the unique Cologne mentality plays a big role. The audience is curious and open for new experiences – also when it comes to art.
Widewalls: What will ART.FAIR Cologne focus on in the future under your guidance and how do you see this concept evolve further?
WG: We will feature different regions from emerging and exotic art markets at our fair. We combine this with travel activities together with collectors, galleries and curators. But we will also be more open to feature regional art activities, such as non-profit art spaces, and will support worldwide artist in residence exchanges in the future.
Featured images: ART.FAIR Cologne 2015. BLOOOM the converging art show 2015. © Achim Hehn; ART.FAIR Cologne 2015. BLOOOM the converging art show © KO; ART.FAIR Cologne 2015. © KO; ART.FAIR Cologne 2015 - 15 Minutes of Fame. © KO. All images courtesy of ART.FAIR Cologne.