Seeking to show the different face of love in an interactive way, 7 Ways of Love is truly a unique project in Barcelona.
As an endless concept, love can be understood as a story, within another story, within another story. In an attempt to portray this perhaps the most instinctual, elusive and mysterious aspect of the human condition, the project has invited seven international artists to provide their interpretation for the world to see. Taking the viewers into the maze of Love, each artist will create two new murals in the city.
As first four chapters of the project have been completed, it is now going into the fifth phase. In this upcoming chapter, Waone from Interesni Kazki will give us his own interpretation of Love.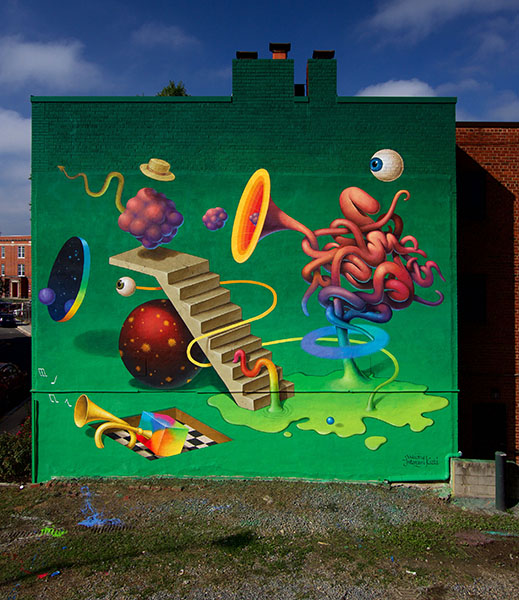 The Practice of Waone
Once a part of the Ukranian duo Interesni Kazki, Waone is recognized as a genius of the world of muralism. A true magician, he creates different universes that mix together, revealing stories that have the power to get you out of reality and bring you into another. Through this fantasy vehicle, he shows us there is no absolute truth, but only different points of view.
Working in the distinct narrative and symbolist style, Waone creates universes where spiritual and imaginative meet everyday reality. His works not only brighten up the cityscape but also contain hidden artistic symbols that reveal the artwork's philosophical subtext. Inspired by themes such as science, religion, cosmology and social subjects, he usually makes work with free meanings that everyone can interpret on their own.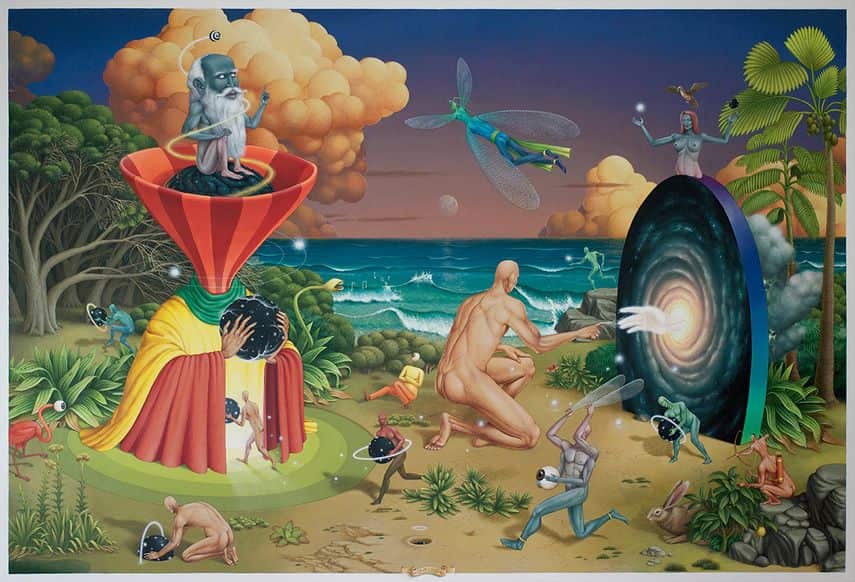 7 Ways of Love
In 2016, Bizzarre and Metric Market have first teamed up to create a Genesis project - a project that brought together seven international artists to interpret the book of Genesis.
After this successful collaboration, the team has joined once again to bring us a new project that tackles the subject that has been preoccupying artists for centuries - the subject of love. Conceived to last during the period 2017-2018, the project brings seven international artists to create murals guided by only one rule - the works have to be interactive.
Each chapter is accompanied by a new song that will be a result of a collaboration between different musicians. At the end of 7 Days to Love, there will be 7 songs on CD made especially for the project.
The fifth chapter of 7 Ways to Love with Waone from Interesni Kazki will take place on March 27th, 2018 from 7.30 until 11.30 p.m. in the space of Metric Market in Barcelona.
Featured image: Waone Interesni Kazki - Trick. All images courtesy of 7 Ways of Love.