That Andy Warhol prints were "popular" among thieves is not a surprising fact anymore. What is becoming very curious, however, is the new ways through which they get stolen. In the latest case, two unique Andy Warhol prints and an Otto Piene artwork were stolen in the German city of Nurnberg, together worth about $108,000. On December 17th, they were supposed to be taken to Dusseldorf for an exhibition. Only, they never made it there, because they were snatched from the delivery vehicle during loading, right under the nose of truck owner and Galerie Hafenrichter director Jens Hafenrichter.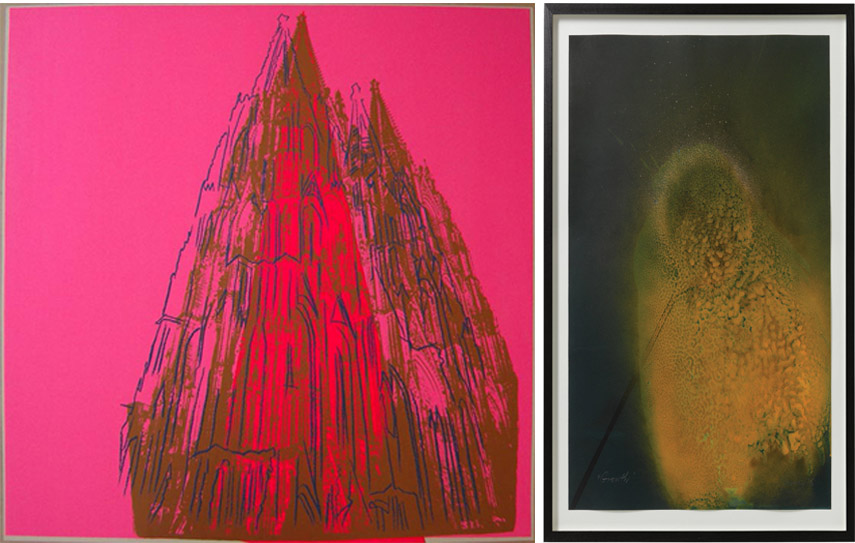 Warhol Prints Stolen in Nurnberg
In a telephone conversation with artnet, gallery representative Claudia Eidner disclosed the details of this rather incredible robbery. The two Warhol prints depict former German football player Toni Schumacher and the Cologne Cathedral, dating 1983 and 1985 respectively. The Otto Piene piece that also went missing appears to be the 1976 Growth. The artworks were presumably taken from the truck during loading, but at a time Jens Hafenrichter wasn't around, and since there's no damage to the vehicle, the gallery believes that the thieves were deliberately going after the art itself. Moreover, at the time of the theft, there were a total of seven artworks in the vehicle, yet three other Warhol polaroids and an unframed canvas by Mr. Brainwash remained intact. According to Miss Eidner, the prints which did get stolen were the most expensive ones too, so the thieves most definitely knew exactly what they were looking for. She also stated that the police weren't of much help after the incident and that she remains hopeful that the artworks will soon be found and returned.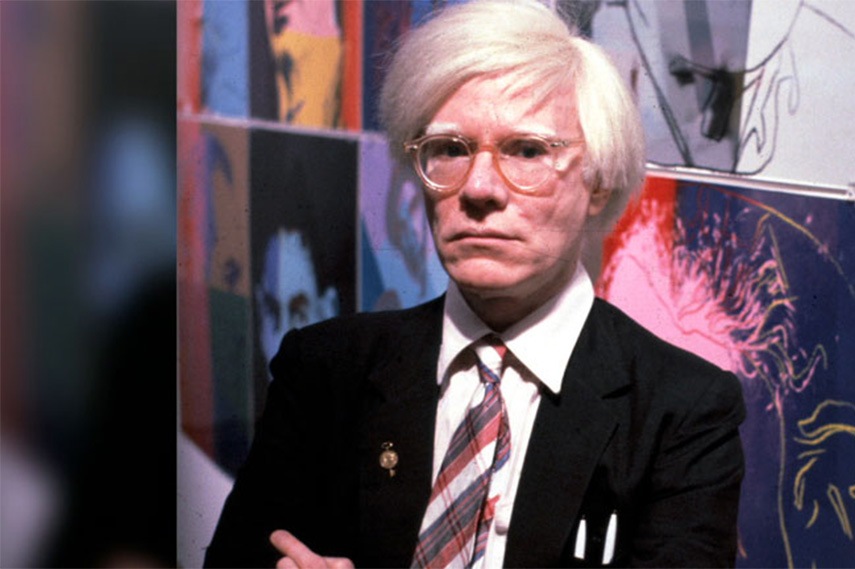 Stealing Andy
It was only three months ago that as many as nine prints were stolen - and even replaced with very convincing fakes which delayed the discovery of the theft for an unknown amount of time - from a movie studio in Los Angeles, valued at about $350,000. But you could call that nothing, compared to the $10 million worth of portraits from the 1977 The Athletes series that were gone from the home of Richard Weisman in 2009. In August 2015, thieves stole two works from the Andy Warhol Museum of Modern Art in Slovakia as well. Most of these artworks were never recovered, and on FBI Stolen Art website alone there are over 70 Warhol artworks still out there. As the search continues, auction houses, but also collectors, are all on the lookout, checking their databases of stolen or lost art and double-checking specific provenances.
Will these works ever be recovered? Share your thoughts on our Facebook page!
Featured image: Andy Warhol - Harald (Toni) Schumacher, ca. 1983, detail. All images used for illustrative purposes only.