Two days ago, one of the Denver's most popular art spaces, David B. Smith Gallery, welcomed the New York-based installation artist Hong Seon Jang for his second solo show. This time, the amazingly talented artist prepared five new works for his spectators, including installations created in iterations just for the gallery. The exhibition entitled "Waxed/Waned" explores contextual displacement and societal power struggles through Jang's transformative manipulation of materials. Using commonplace objects and transforming them into new forms giving them a whole new context, Jang re-frames perceptions and the way we see things surrounding us, different from the one society imposed us.

Prayer Rug
Central work of the exhibition is "Prayer Rug". The piece, entirely made out of military ribbons from a wide range of countries, from a distance seems like a very simple, colorful rug. This is where we actually get to see the true mater of skill that Jang really is. His amazing ability to use a familiar object in order to make a new one bject and give him purpose is beyond fantastic. Military ribbons, awarded as recognition for outstanding service or bravery on the battlefield, are combined in jarring fashion with the recognizable form of the prayer rug, a significant and holy item for many cultures. By pairing two icons of power structures—military and religion—this work explores the concept of contextual displacement and power struggle, and undermines the traditional paradigms of objects that exist within modern society and culture.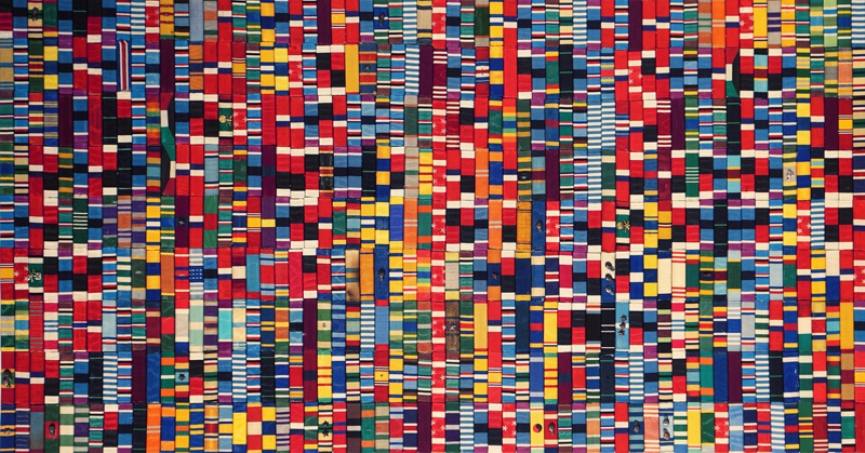 Minerals
Another standout work from the "Waxed/Waned" show is the "Minerals" installation that consists of small sculptures made entirely of pounded aluminum foil, shaped into the forms of crystals. By redefining the function and roles embedded within the materials in all the artworks in the exhibition, Jang both subverts and distorts their traditional meanings, while bringing to the forefront the objects' material value and, subsequently, the value of the time, history, place, and event that the object is meant to commemorate within everyday life.
The show "Waxed/Waned" will be on view until November 15, 2014.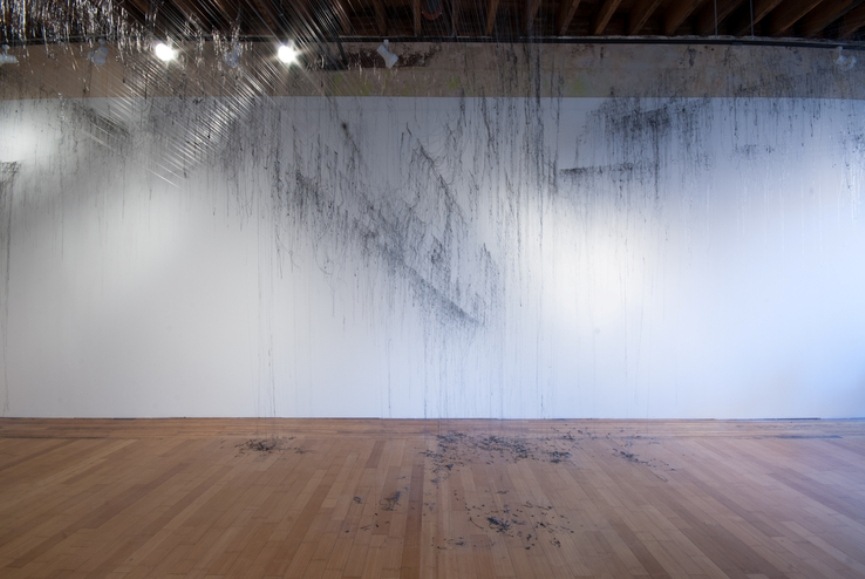 About the gallery
David B. Smith Gallery is Denver's venue for compelling contemporary art. The gallery specializes in the exhibition and sale of progressive contemporary artwork from emerging and mid-career international artists. Founded in 2007, the gallery is committed to presenting intelligent and culturally relevant exhibitions featuring work from some of today's most dynamic artists with growing international reputations. Through participation in leading art fairs and extensive media coverage, David B. Smith Gallery has grown a strong regional, national and international audience. The New York Times hailed the gallery as offering "an exciting contrast of cutting edge works." The gallery is located on Wazee Street in the historic LoDo neighborhood of Denver. In addition to its curatorial program, David B. Smith Gallery maintains an active publishing division, which produces exhibition catalogues, monographs, and limited edition artist prints.