The German artist Willehad Eilers, who also works under the pseudonym Wayne Horse, creates a body of work distinct for its lyrical quality, playful humor and expressiveness. Through an eclectic art practice, that comprises video, drawing, performance and installation, he deals with bizarre, occasionally ugly, but always compelling aspects of humanity.
His latest body of work will soon be on view at Galerie Droste. Titled Happy Holidays Forever, the exhibition will feature mainly large-sized paper works and an on-site installation. The audience can also expect further visual and auditory experiences.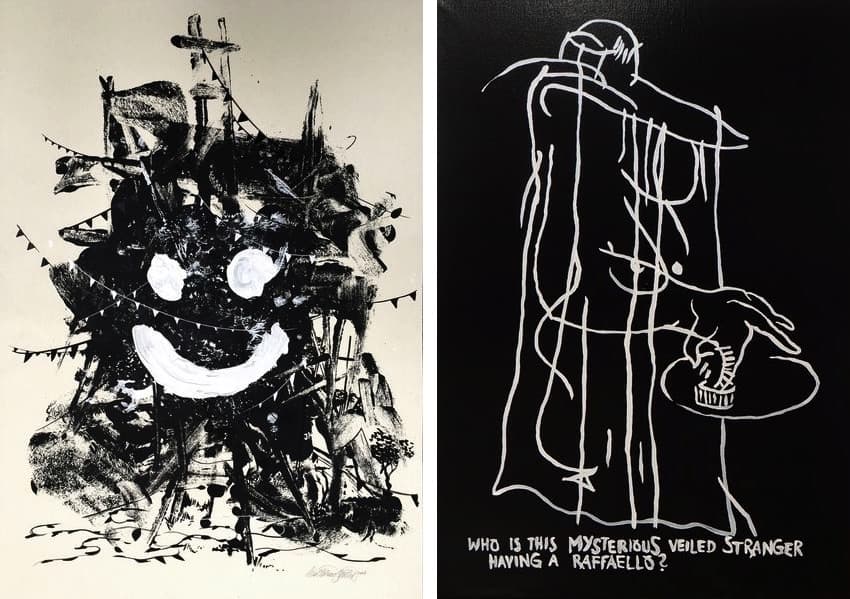 The Practice of Willehad Eilers
Willehad Eilers describes his practice as an investigation of the heuristically learned political and cultural mores that define contemporary society, trying to highlight the complexity and paradox attached to it. Dealing with the ambivalent wealth of the western society, the artist explores the mark it has left in their self-perception.
The wealth and the material abundance of human beings today left marks in their self-perception. When there are no serious problems, when there is nothing left to wish for, it can't get worse.
In a contemporary society, each moment we live has to be special and documented online, with photographic evidence replacing inner feelings of beauty or pain. By looking at social media, it seems as if everyone is enjoying a continual, everlasting vacation. Through his distinct pictorial technique and a composition made of lines, the artist emphasizes how fragile this journey is.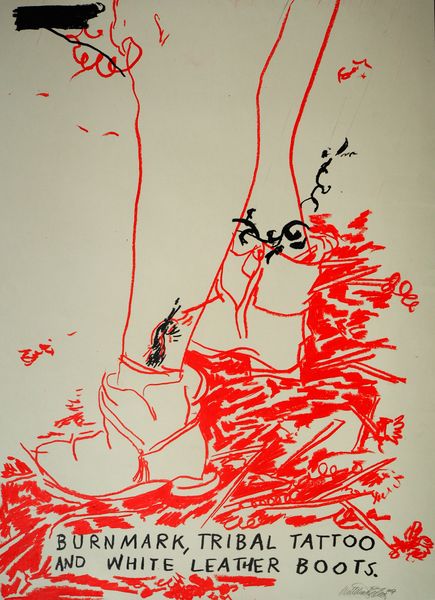 Imitating a Perfect Moment
At first sight, the works of Wayne Horse are composed of quick, unclean liens applied with solidly material density, yet more specific images appear with increasing distance.
Still, despite being clearer, the scenery does not become more tangible. Agglomerations of people with distorted faces and settings over settings merging together seem to be entrapped in a very confined space. Each of the individual scenes within a composition seem to imitate a perfect moment – a moment exaggeratedly joyful and decadent.
Mostly painting with black color, the artist has chosen striking background colors such as "champagne: and "alert red" to highlight the luxury, fun and pomp, but also excess, ignorance and loss of control.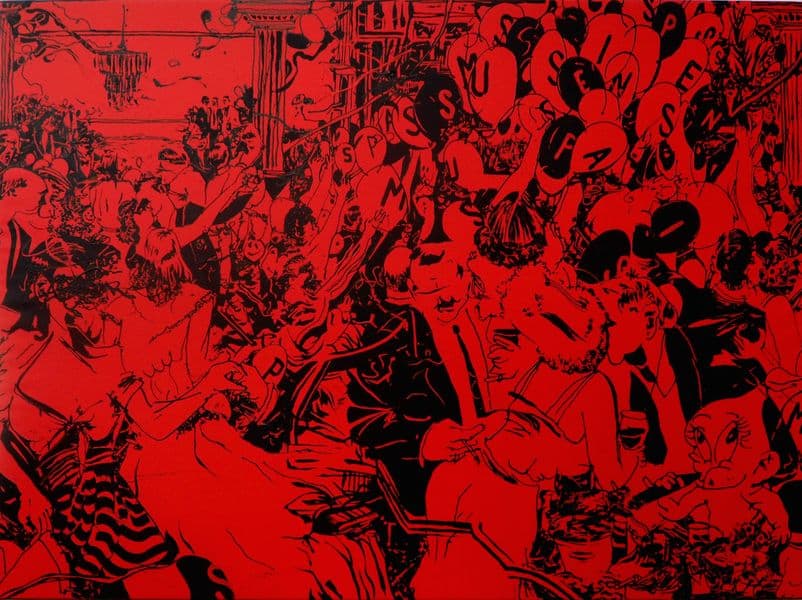 Willehad Eilers Exhibition at Galerie Droste
By mounting successive challenges to the hegemonic boundaries of our imagination, Eilers provokes his viewers into directly interacting with his highly unique works. The latest exhibition places the viewer in a venue full of lust, luxury and enthusiasm.
The exhibition Happy Holidays Forever will be on view at Galerie Droste in Wuppertal from March 17th until May 19th, 2018. The opening reception will be held on March 17th, from 6 p.m.
Featured images: Wayne Horse - Venedig; Studio Detail. All images © Willehad Eilers and art is just a four-letter word UG&Co.KG.