The dynamic founder of Gallery Gurls, a space to celebrate womxn + BIPOC in the art world, Jasmin Hernandez has been immersed in the community herself for quite some time. A Black Latinx native New Yorker born to Dominican parents in Washington Heights, she is paving the way to expose and propel these creatives while also becoming a leading advocate and voice.
On February 2nd, 2021 we will see the release of her debut book We Are Here: Visionaries of Color Transforming the Art World, presenting the bold and nuanced work of Black and Brown visionaries transforming the art world. Centering BIPOC and BIWOC, this collection features fifty of the most influential voices in New York, Los Angeles, and beyond. Artists and art entrepreneurs challenging the status quo in the art world, they reflect a larger community of people who constantly disrupt and encourage us to think deeper and be better for ourselves and for each other. The book features striking photography of art, creative spaces, materials, and the subjects themselves, accompanied by intimate interviews with the creatives.
We had a chat with Jasmin Hernandez to find our more about this publication. In an exclusive Widewalls interview, she talks about Gallery Gurls, the idea behind the publication, the selection of artists, the challenges they continue to face in the art world, and much more.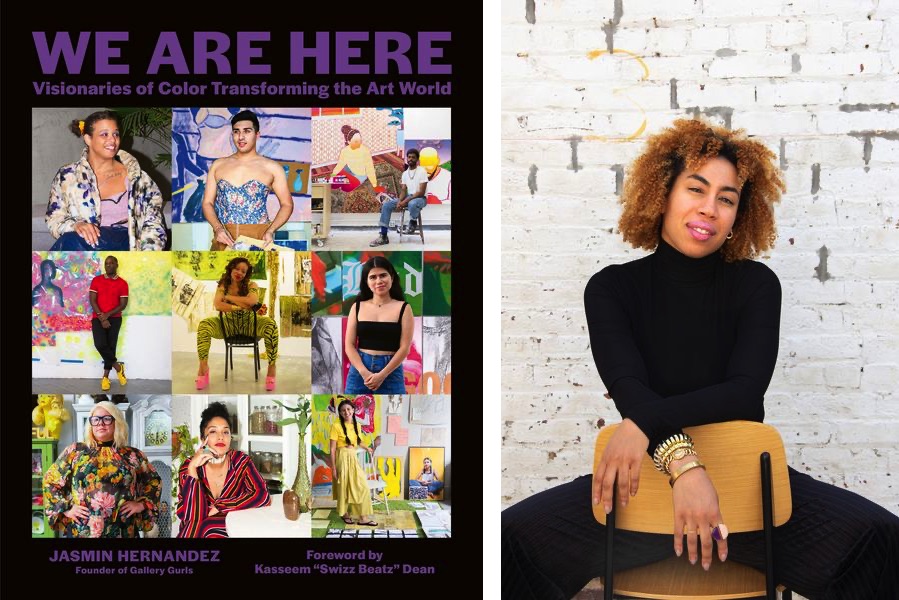 We Are Here, The Book
Widewalls: You are the founder and editor-in-chief of the well-loved indie art website Gallery Gurls, which celebrates womxn, BIPOC, and QTPOC. Can you tell us more about the mission of the platform?
Jasmin Hernandez: Yes, Gallery Gurls started in 2012 to highlight and celebrate more womxn, BIPOC, and QTBIPOC artists and art workers. Art media was too focused on cis-hetero white male artists, and if they focused on women artists, it was still white women like Cindy Sherman, Tracey Emin, or Rachel Feinstein, etc. I was heavily inspired by artists like Mickalene Thomas, Rashid Johnson, Chris Ofili, and I wanted to celebrate that 24/7.
As well as emerging BIPOC curators, art entrepreneurs, and cultural producers. Gallery Gurls is a non-academic, fun, frank, unapologetic digital space that highlights young BIPOC artists and art workers.
Widewalls: We'll be seeing the release of your debut book We Are Here this February. How did the idea for this book come to be?
JH: Over the years, so many people have mentioned that I should do a book extension of the Gallery Gurls site, maybe anthologize interviews on site into a collection of interviews. I was lucky enough to land an agent who was interested in working on a non-fiction book with me.
Abrams was a dream publisher given their rich background in really beautiful art and fashion coffee table books. Everything aligned in its time, for the right reasons, and with the right collaborators. It was very obvious to me that by 2018 it was simply time to have a book celebrating Black and Brown disruptors in contemporary art.
Widewalls: The book features an impressive array of BIPOC and QTPOC artists and art influencers who tell a multitude of stories. How was your experience of working on this project?
JH: I loved every minute of it, as overwhelming as it got sometimes. There was a greater goal. The goal being to document these subjects and their accomplishments and also show pathways to younger BIPOC aspiring artists & creatives, that entry into contemporary art is possible. As well as to carve a space for BIPOC and QTBIPOC established icons, rising stars, and young legends of our time in the art world. The experience felt like a privilege and an obligation.
When I hold a copy of We Are Here in my hands, I'm still in shock. It's something I worked on for two years so intensely, and it's finally here.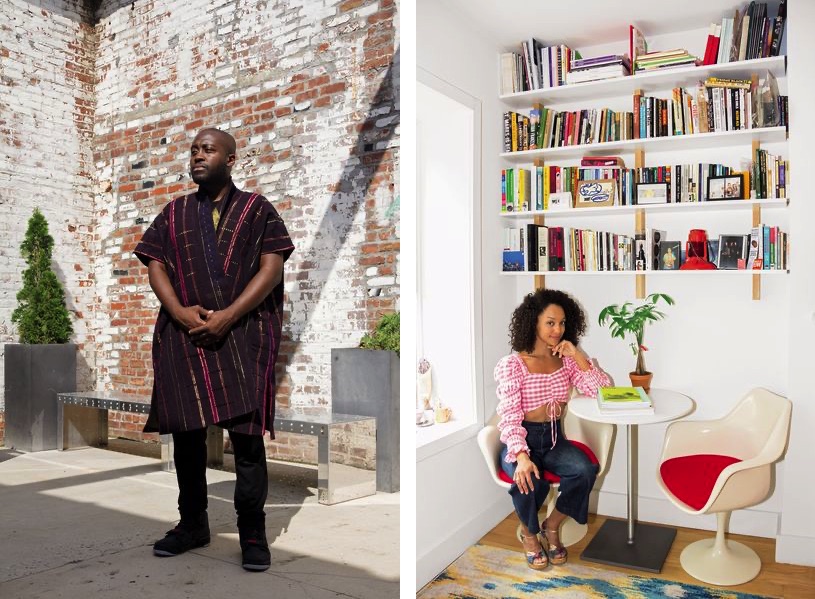 Featured Artists
Widewalls: Can you tell us something about the selection of artists featured and what guided it?
JH: There were some subjects that I absolutely wanted to include because their work and impact at this point is undeniable and they're shifting the cultural needle. Artists like Derrick Adams, Tourmaline, Genevieve Gaignard, Ramiro Gomez, and Patrick Martinez.
But I also looked at nightlife and Ballroom. People like Connie Fleming, who's a nightlife icon in New York and the first Black trans supermodel, and Ballroom legends like Luna Luis Ortiz, who has been doing phenomenal work documenting the voguing community through his captivating portraiture in New York for the past three decades.
Widewalls: Why do you think it is important to give this kind of space to the BIWOC and BIPOC artists? What are the challenges they continue to face in the contemporary art world?
JH: It's important to uphold and applaud our current Black and Brown legends, leaders, and culture makers of all identities in contemporary art. They're shaping this generation and their work will be felt and further built upon by younger people who are learning from them now. White supremacy, tokenism, racial gaslighting, and undervaluing Black and Brown artists and employees, are just some of the many, many issues thwarting BlPOC in the art world.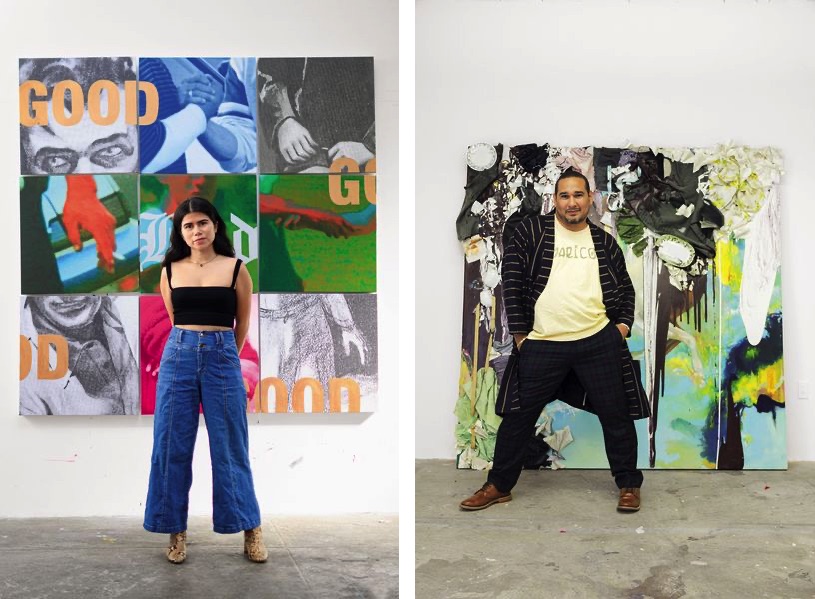 Making the Art World More Equitable
Widewalls: What do you think are the necessary changes in the way the art world operates that would provide greater appreciation for these creatives?
JH: Whiteness needs to be dismantled, which is a lofty and incredibly exhausting idea but the only solution. White liberals need to hold white supremacists accountable in the art world. White liberals need to also end their hypocrisy with their faux performative activism around racism and inequity. Something that we saw a lot of the summer of 2020.
This isn't just the art world, it's the entire world. It's fashion, journalism, book publishing, entertainment, etc. Anonymously-run IG accounts like @changethemuseum and @cancelartgalleries, which sprung up in 2020 amidst the racial uprisings, have been gamechangers in calling out problematic, deeply toxic, and inherently racist art spaces, museum directors, and gallery owners, etc.
We've never seen this before, the fact that BIPOC, and even white allies, can call out white-run art spaces so publicly on a digital safe space. This didn't exist before, because of fear, intimidation, and respectability. But I think using aggression is a strong tactic. I also think that if institutions hire Black women, incredible things will happen.
I'm very very excited with Naomi Beckwith's appointment as the Deputy Director and Chief Curator at the Guggenheim in New York. That's a monumental step for a very traditional, very white, old guard museum. Invest in Black women and you're investing in your institutions. Period.
Widewalls: How do you think this book will contribute to making the art world more equitable but also empowering future art visionaries of color?
JH: Read each interview with every subject. Reflect, learn, use Google, and educate yourself. Follow them online and offline and support their work and agendas.
I hope this is a book that can reach museum leadership and make space for more and more Black and Brown art leaders to enter, disrupt, and innovate. I also hope it's a book for BIPOC Gen Z kids and younger, to see themselves reflected and seek multiple avenues within contemporary art.
The new wave of BIPOC Gen Z disruptors in contemporary art who are coming in the 2020s will be inescapable.
Editors' Tip: We Are Here: Visionaries of Color Transforming the Art World
Confidently curated by Jasmin Hernandez, the dynamic founder of Gallery Gurls, We Are Here presents the bold and nuanced work of Black and Brown visionaries transforming the art world. Centering BIPOC, with a particular focus on queer, trans, nonbinary, and BIWOC, this collection features fifty of the most influential voices in New York, Los Angeles, and beyond. Striking photography of art, creative spaces, materials, and the subjects themselves is paired with intimate interviews that engage with each artist and influencer, delving into their creative process and unpacking how each subject actively works to create a more radically inclusive world across the entire art ecosystem.
Featured images: We Are Here Book - Page 68, Devan Shimoyama in front of two vibrant works in progress in his Pittsburgh studio, located on the Carnegie Mellon University campus; Page 88, Firelei Báez in her Bronx studio, wearing an Akris jacket, surrounded by her epic art, all works in progress. All images by Sunny Leerasanthanah. © 2021 Jasmin Hernandez. Courtesy Abrams.