This September, the city of Aalborg in Denmark got a big dose of inspiration. Ten artists have enriched the urban space of one of the larger Danish cities through WE AArt initiative. Obviously street art exists in Denmark and can be seen in larger cities. WE AArt, however, is the first festival in Denmark to be focusing entirely on murals and it is initiated by Lars Bonde and Mads Mulvad. The idea behind WE AArt is to create and add new ways of expressions, as an inspiration and innovation to rethink the view of public space in Aalborg. For the first edition of the festival, Bonde and Mulvad invited Escif, Don John, Fintan Magee, Liqen, Alexis Diaz, Jaz, Kenor, Aryz, and AEC and Waone from Interesni Kazki to let their expression run ramped on the streets of Aalborg.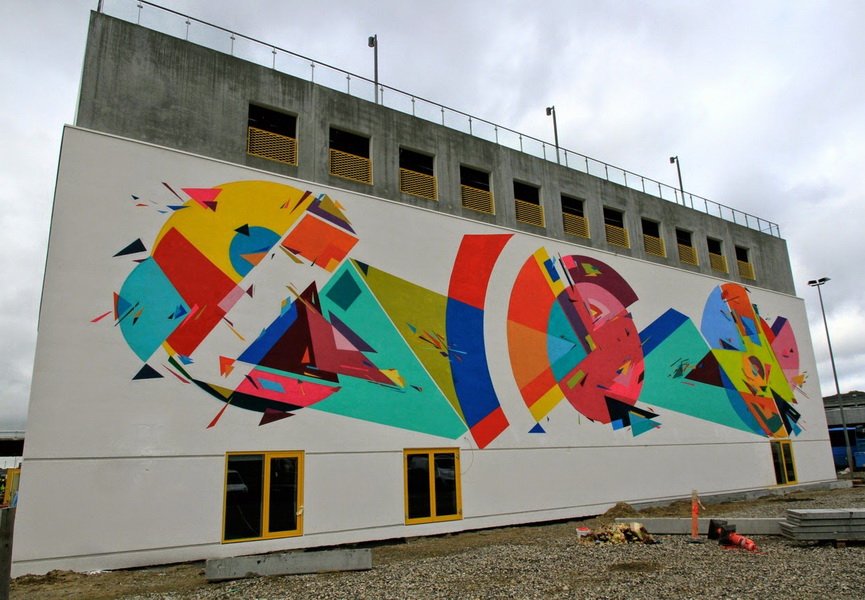 Kenor, AEC and Waone
Kenor definitely brought to life the environment of Aalborg with his vibrant new piece bursting with bright colors. AEC and Waone from Interesni Kazki were also invited to paint for the first edition of the new WE AArt Festival. They were working on solo walls. AEC painted a beautiful surreal piece entitled "Lighthouse" along the entire side of a building showing a red stripped man acting as a lighthouse. AEC's fellow artist Waone painted equally beautiful and dreamlike piece somewhere on the streets of Aalborg featuring a reindeer-human hybrid which seem to be inspired by Scandinavian folklore.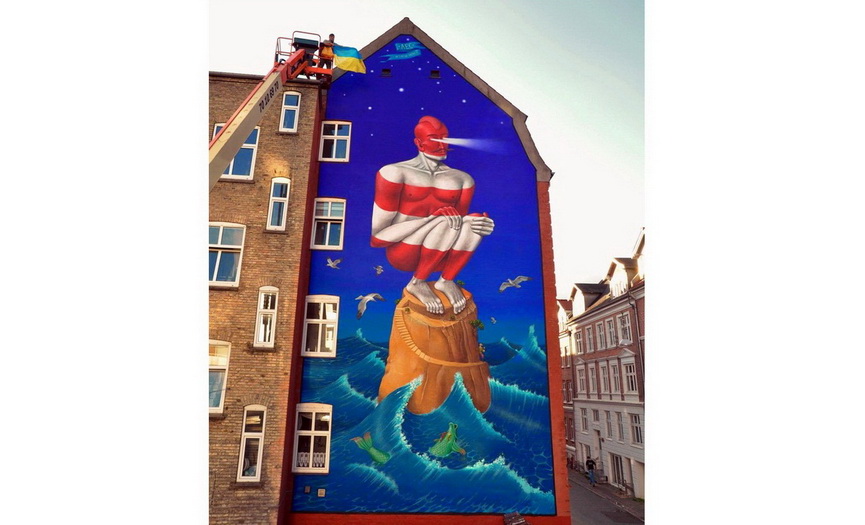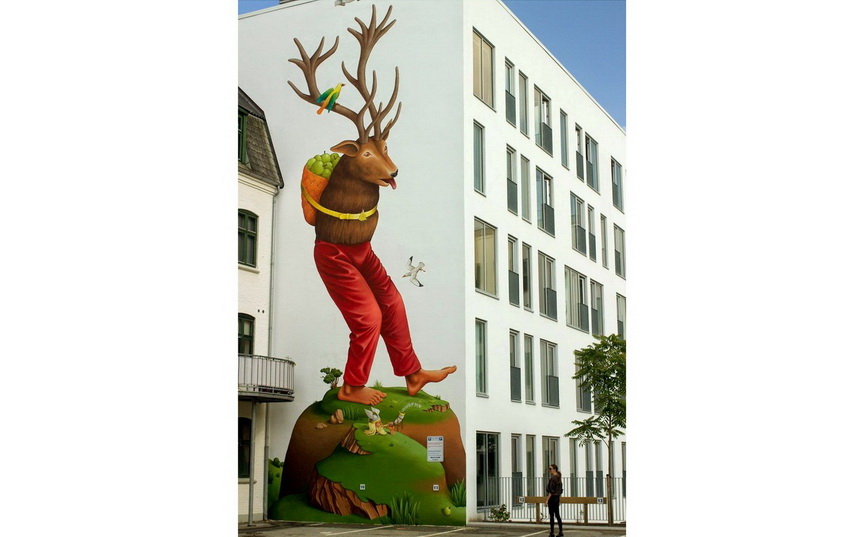 Aryz and Fintan Magee
Aryz, the Barcelona-based muralist, created an epic scale portrait of a woman. His earthy palette fits perfectly in the surroundings. Fintan Magee decided to bring something of Mexican mural culture. His new work named "The Pyramid" greatly resembles Diego Rivera's painting "The Flower Carrier".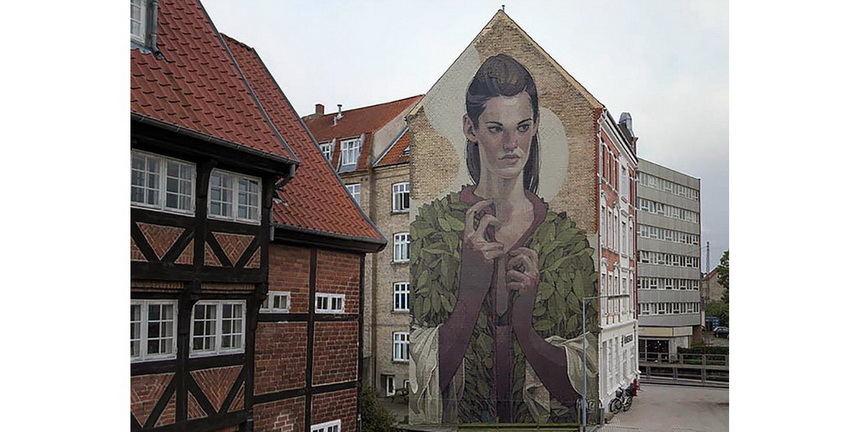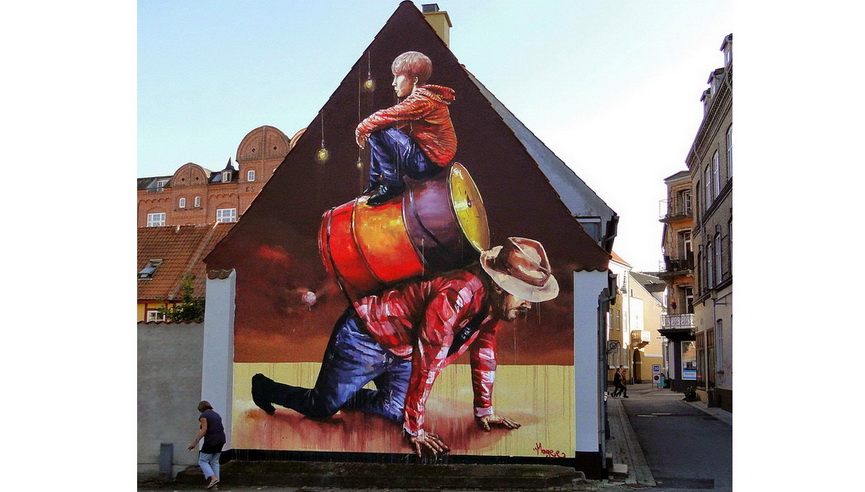 Fintan Magee - WEAArt Festival
From the very start, WE AArt Festival foreshadowed success. The walls on the streets of Aalborg now serve as proof of this assumption. We've heard that WE AArt will be running for the next three years. We are already looking forward to future murals like the one from JAZ.