The week behind us was pretty exciting! In the last seven days, we've informed you about every major art news and there was a lot of it and coming from all over the world. One of the most shared images was art created by the Greek street artist Stefanos, that in a very creative way depicted his, a probably opinions of most people in countries affected by crisis. And while there is not sign of betterment in Greece, project called Artists for Palestine UK gathered art professionals all over the globe to support the cultural boycott of Israel, as a result of violent events that happened in this country. On the lighter side, as the biggest events in music and film just finished, many artists engaged in projects celebrating great last year's works, like David Lachapelle who directed a video for one of 2014 biggest hit songs, Take Me To Church, or Ralph Steadman's take on the already cult series Breaking Bad. Oscars, as usual, caught the attention of many, but this type of reaction you probably didn't expect. In the end, artist James Turrell is taking art to another level in his most ambitious project so far. For all the details and photos, read the text below…
Street Artist Creates on European Money
Economic crisis that began in 2007 left serious consequences all over the world. Greece is one of the countries still struggling with poverty, unemployment and often riots. As we've witnessed, art can be a very powerful weapon in these situations and last week one Greek artists confirmed this fact. As one of the representatives of politically engaged art, street artist Stefanos has caught the attention of the public after the images of modified Euro banknotes with his art on have surfaced on the internet. Using art to express his and people's dissatisfaction by the ongoing crisis, Stefanos' drew scenes of violence, riot, death, as well as freedom and revolution on the currency with a fountain pen. His art came across huge online support by Greek people, as well as people from different countries facing same or similar problems (to read more about it, check out our article Greece: Politics and Street Art).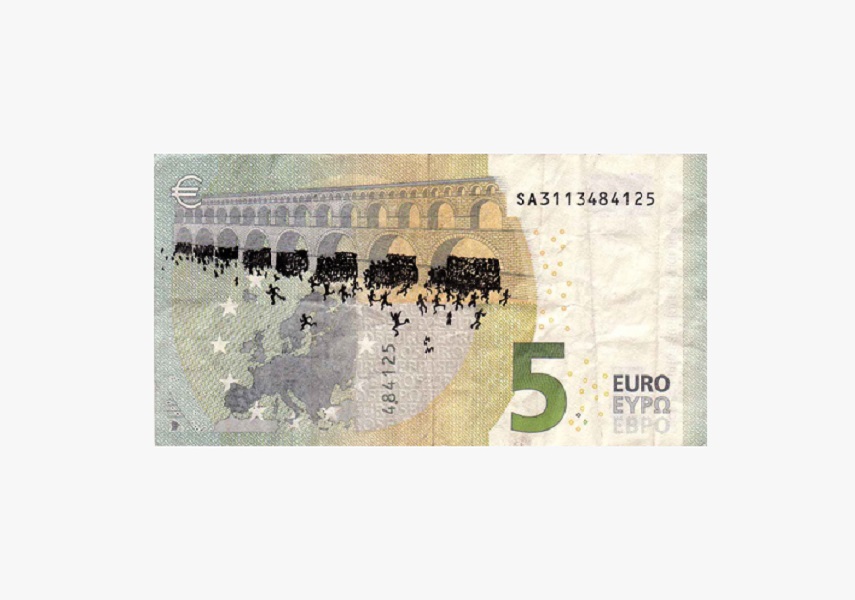 Take me to Church Directed by David Lachapelle
One of the biggest hits of 2014, a song by the Irish singer-songwriter and musician Hozier, in a very short time won over not only the public, but critics as well. One of the people who were equally captured by the song's strong lyrics and unpretentious attitude by its author was the renewed American photographer David Lachapelle. With the already impressive background in film and music video direction, Lachapelle created his own video version of the Grammy nominated song, featuring Ukrainian born ballet dancer Sergei Vladimirovich Polunin performing choreography by London born ballet dancer Jade Hale-Christofi. The outstanding work complements the song perfectly and if you're one of the rare ones who haven't seen it yet, we suggest you do because it's beautiful.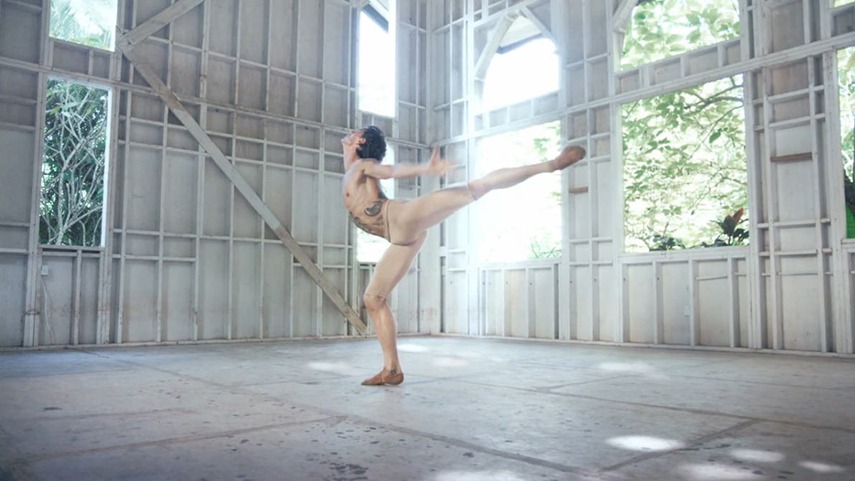 Artists for Palestine UK Boycott Israel
It started with a little over a hundred artists from the UK and US who pledged their support to the cultural boycott of Israel after last summer's 50-day war in Gaza strip which killed more than 2000 people and left the state of Palestine in devastating conditions. After a group called Artists for Palestine UK published a letter in The Guardian two weeks ago, their initiative gained around 800 more supporters from various creative fields, such as music, film, television, literature, theater and visual arts. Artists like Ed Atkins, Jeremy Deller, Phyllida Barlow, Brian Eno and Mona Hatoum present only a few of those who agreed to accept neither professional invitations to Israel, nor funding, from any institutions linked to its government, as well as refused to engage in any cultural activities in Israel until the colonial oppression over Palestine comes to an end. You can check out their website here.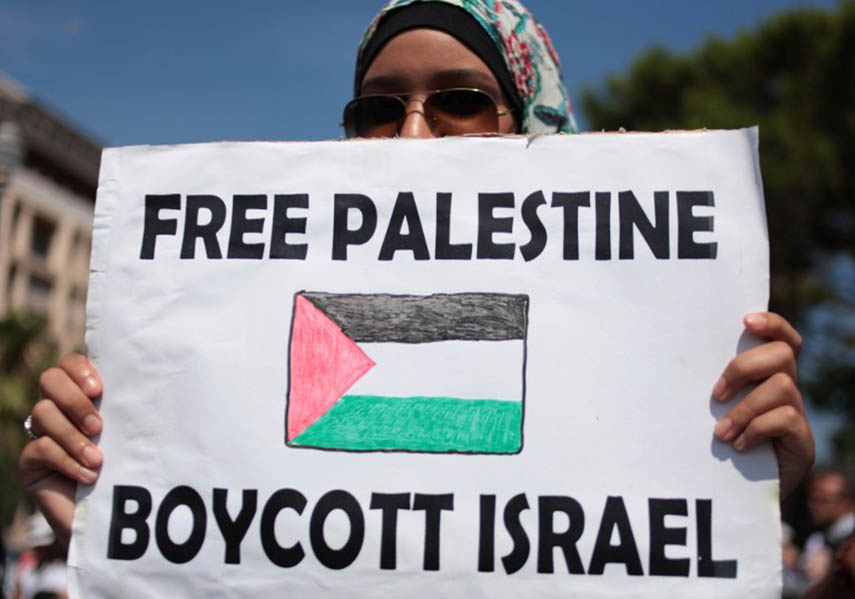 Celebration Breaking Bad Characters
Although Breaking Bad wrapped up their final episode a year ago, fan of this already legendary television series still talk about it. Not only public is still not over the iconic character of Walter White but, apparently, the art world as well. As masterful as Mr. White (although for completely different reasons), artist Ralph Steadman came up with the idea of creating special drawings of Breaking Bad characters and, knowing the fantastic career Steadman has, we knew this wouldn't be anything average. Two weeks ago, hosted by London's 71a Gallery, an exhibition of Steadman's work celebrated the release of Breaking Bad Limited edition Blu-ray Steelbooks (check them out here). In addition, the show featured a selection of original artwork inspired by Breaking Bad, created by rising talent from United Kingdom (pieces personally chosen by Ralph Steadman).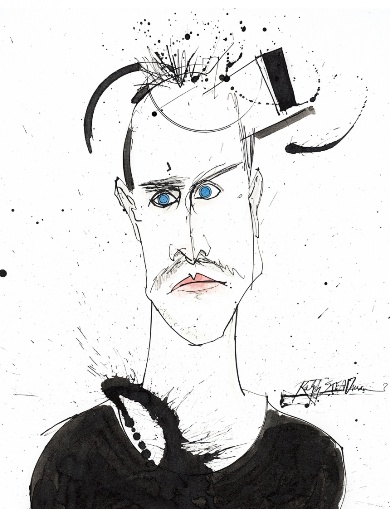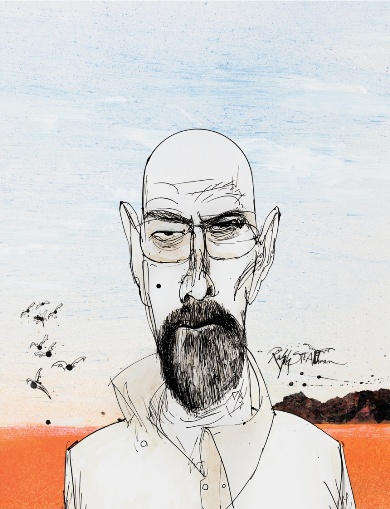 $6,500 to see the Art of James Turrell
The Roden Crater project belongs to the group of the most spectacular and most controversial art projects today. Initiated by the famous American artist James Turrell in 1979, the project consists of turning Roden Crater, an extinct volcanic cinder cone, located in the San Francisco Volcanic Field into a massive naked-eye observatory. Due to financial reasons, this Turrell's legendary endeavor is still not finished and now the artist has come up with the way to help fund it. From May 14th, until May 17th, Roden Crater will be opened for public but for the cost of $ 6,500 from which $ 5,000 go directly to the foundation supporting the project, while $ 1,500 will cover hotel room, a tour and meal. This way you get the chance to visit this extraordinary location and at the same time help in creating one of the most ambitious art projects today.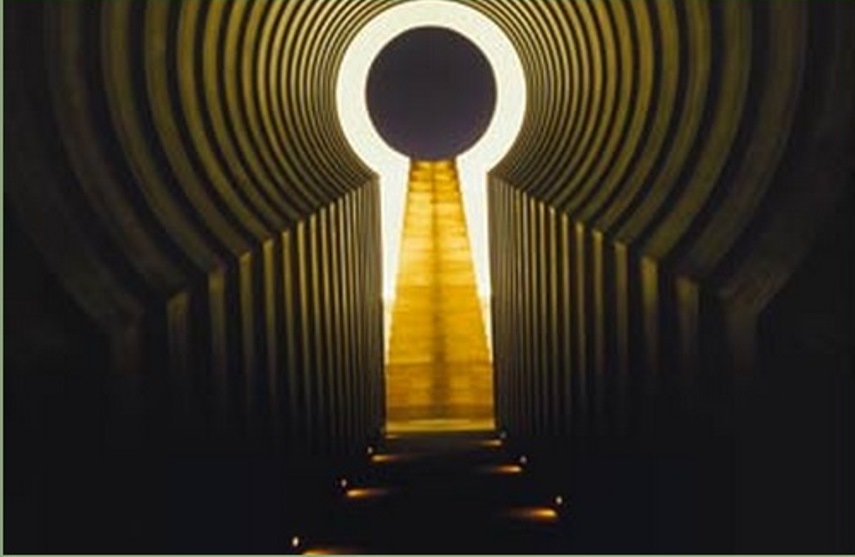 Oscar Statue Snorting Cocaine in Hollywood
On Thursday, just days before the biggest night in Hollywood, an interesting art piece was revealed featuring the most famous golden boy, a synonym for prestige in movies, in a quite unusual place. Life-sized cocaine-snorting Oscar statue was placed just outside the location of the Academy Awards ceremony. Created by the artist that calls himself Plastic Jesus, the idea behind the piece was, at least according to a statement given to LAist by Nick Stern's, a photographer who works with the artist to draw attention to Hollywood's hidden problem of drug addiction that affects hundreds of people in the showbiz industry and is largely ignored until the death of a high profile A list celebrity. And if knowing the fact that the author did a similar bit last year, when his life-sized Oscar had a needle in its arm, injecting heroine, the only thing that's left is to wait for the next year and hope for maybe more originality.
For more art news, sign up for My Widewalls today!