Last week marked big auction stories, as well as some other surprising art news! Legendary musician Eric Clapton is also one great connoisseur of art market. The American rock superstar, reportedly, will be selling a piece from his amazing art collection. The piece in question is a Cy Twombly painting that the artist bought back in 2012 and is expected to reach high auction numbers. In Paris, France where citizens are still affected by the recent attack, a street artist Combo was attacked due to his politically charged mural. Not wanting to cause more trouble, Combo decided not to press any charges against the attackers. Paris is, however, still a place for great art events as was the last week's announcing of nominees for this year's Marcel Duchamp Prize. The best French based artist will receive a money prize, as well as the opportunity to show his work at the Centre Pompidou. And when it comes to great artists, the art market was shocked with last week's announcement that Marina Picasso, a granddaughter of the legendary painter Pablo Picasso will be selling all of her art inheritance, making the value of Picasso's work drop. For more details on the news, continue reading…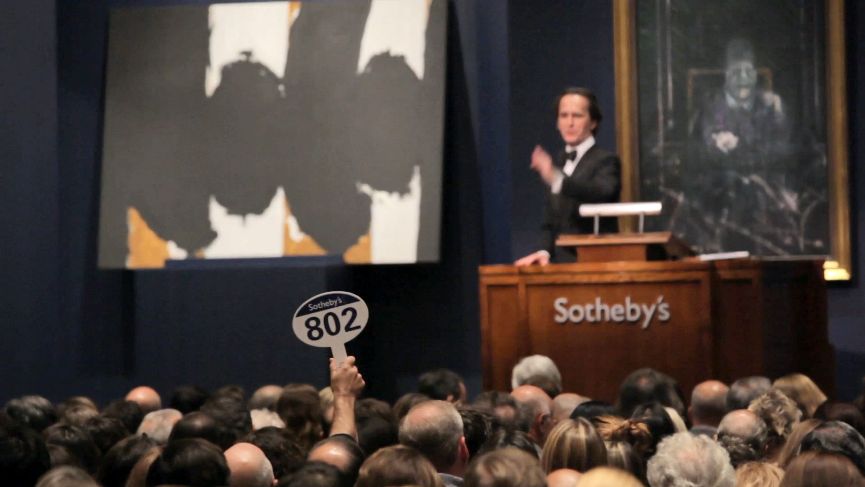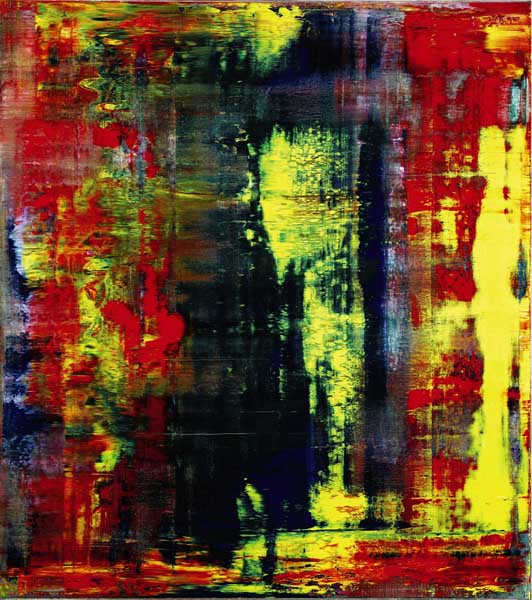 Eric Clapton Selling Cy Twombly
Eric Clapton is not only one of the greatest living musicians in the world, fantastic composer and a legendary guitarist, but also a massive art enthusiast. As The Daily Telegraph reports, Clapton will be selling a Cy Twombly painting from 1969 that he bought in 2012 for under $6 million that now bears that low estimate. However, this is not the first time that this music genius gets involved into art world. In 2012, Clapton showed his impressive talent for business when he sold a Gerhard Richter piece at Sotheby's, London for $34.2, which is 30 times what he paid for it. That work entitled Abstraktes Bild (809-4), was actually part of a four-part series that includes Abstraktes Bild (809-1), which Clapton sold at Christie's New York in 2013 for $20.9 million. Stay tuned for the information and results about the upcoming London auction!
Street Artist Combo Attacked
French street artist Combo, known for his politically charged murals, faced the ugly side of the effect of his works may have on people. After refusing to remove his artwork from a wall last weekend, Combo was attacked and severely beaten by a group of people in Paris, France. The word "coexist" was written using a Muslim crescent as the letter "C" a Star of David as the letter "X", and a Christian cross as a "T". The artist also pasted a life-size photo of himself with long beard of an imam and wearing a djellaba rope. The incident happened during ongoing religious tensions after 12 people were killed in the terroristic attack at Charlie Hebdo last month. Combo's message of peace, however, remained on that wall and despite injuries, the French artist refused to give away the identities of his attackers, saying he doesn't want to make things worse.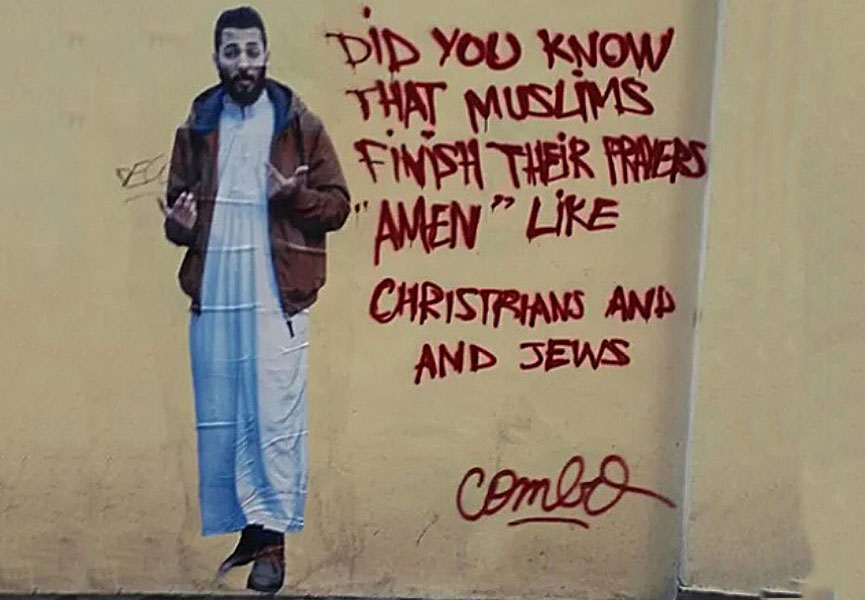 Nominees Named For 2015 Marcel Duchamp Prize
The Association for the International Diffusion of French Art - ADIAF, for short - announced last week the nominees for this year's Marcel Duchamp Prize. This renewed award, which is being given for the 16th time this year, complements French artists whom they believe is worthy of foreign recognition. The four 2015 nominees, all of whom live and work in Paris, are Davide Baloula, Neil Beloufa, Melik Ohanian, and Zineb Sedira. The winner of this prestigious award will receive €35,000 (about $39,700) and a solo show at the Centre Pompidou, also budgeted at €35,000. Last year's winner of Marcel Duchamp Prize, Julien Prévieux, is scheduled to have his Pompidou exhibition in September. Unlike years before, 2015 will for the first time give all four artists the opportunity to exhibit at the Pompidou.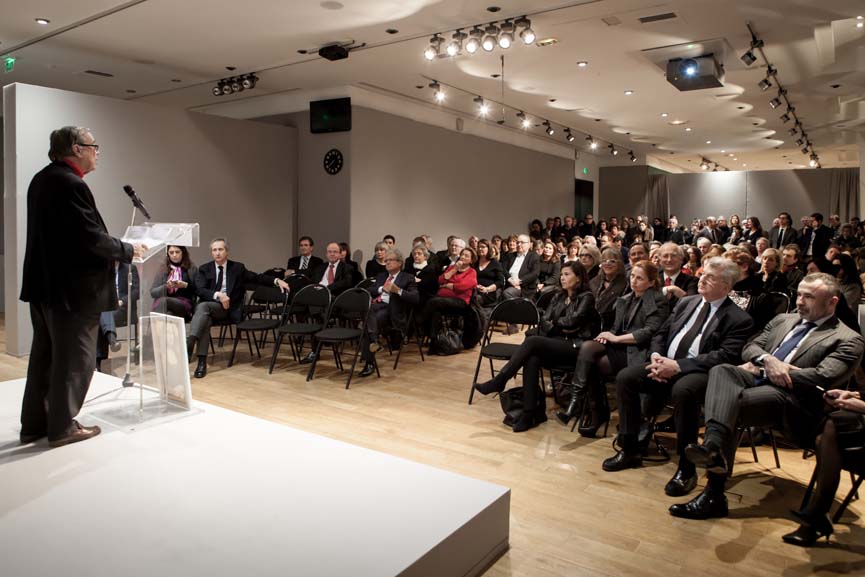 Marina Picasso Clearing Out Her Posh Storage
Marina Picasso, a granddaughter of the famous Spanish artist Pablo Picasso, announced she will be selling all of her art inheritance in order to give the money to charities she's been supporting for years. This decision, however, left the art market in a worry since this amount of art pieces would flood the market and therefore drop prices of Picassos, resulting in an enormous financial loss, measuring in millions of dollars. As New York Post reported earlier, Ms. Picasso is in possession of 10,000 works left by her late grandfather, in an unexpected will settlement. Even though the inheritance made Marina Picasso a millionaire, this hasn't changed her feelings towards her estranged grandfather. As she revealed in her 2001 memoir Picasso: My Grandfather, Marina was never on good terms with the legendary painter, accusing him even to ruining her childhood and leaving her family to live in poverty. The selling of her inheritance, as one of her friends stated, is a way of leaving the past behind and moving forward.
For more art news, sign up for My Widewalls today!