A fun week is behind us! Not only did the auctions break records, but the world of celebrities has again crossed paths with the art world. And when talking about celebrity-meets-art, the first person that crosses most people's minds is Miley Cyrus. Always ready for another scandal, Ms. Cyrus has proved she still owns the shock factor by submitting her short film to NYC Porn Film Festival. On the lighter side of the celebrity world is Don McLean, author of one of the biggest hits of 20th century, who received a rather tempting offer you'll be able to read about below. When it comes to auctions, German artist Gerhard Richter has broken a personal record at last week's Sotheby's auction, and in the world of photography the time has come for ending the chase for last year's best photograph. To find out who was announced a winner and other interesting and fun news from the chaotic world of art, read the following text…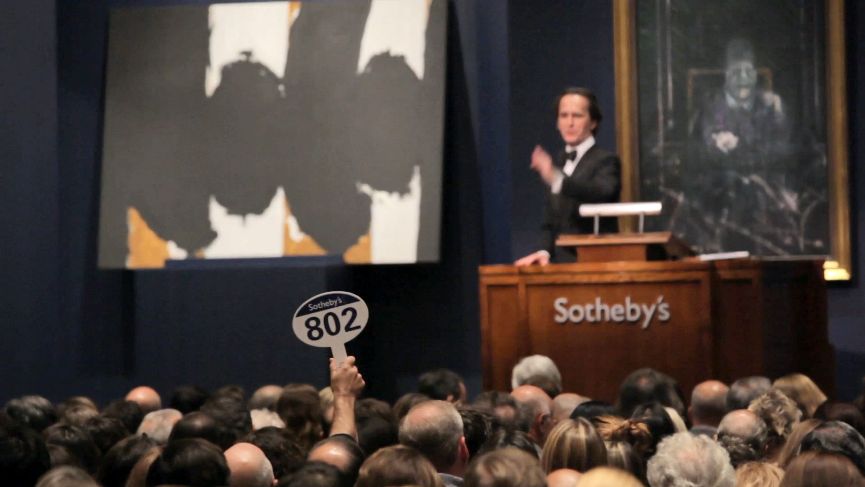 Why is Miley Cyrus Nude?
There isn't much Miley Cyrus can do that will shock audiences around the world. We're pretty much seen it all, literally (read about her Dirty Hippie exhibition). However, just when we thought that shock factor doesn't work anymore in the case of Ms. Cyrus, social media were flooded by the information of Cyrus' erotic film. Created last spring, Miley made a short film she decided to submit for NYC Porn Film Festival, scheduled to start February 27th. Entitled Tongue Tied, the film is the young singer's take on S&M, rather than pornography. Directed by Quentin Jones, the video shows the artistic side of Miley's endeavors, interacting with the notions of bondage and S&M through imagery of Miley being blindfolded and bound by black tape, wearing nipple pasties and, of course, her signature tongue gestures. Even though the latest update informed the public that Miley Cyrus' Tongue Tied has been removed from the NYC Porn Film Festival, the remaining question is do we actually care?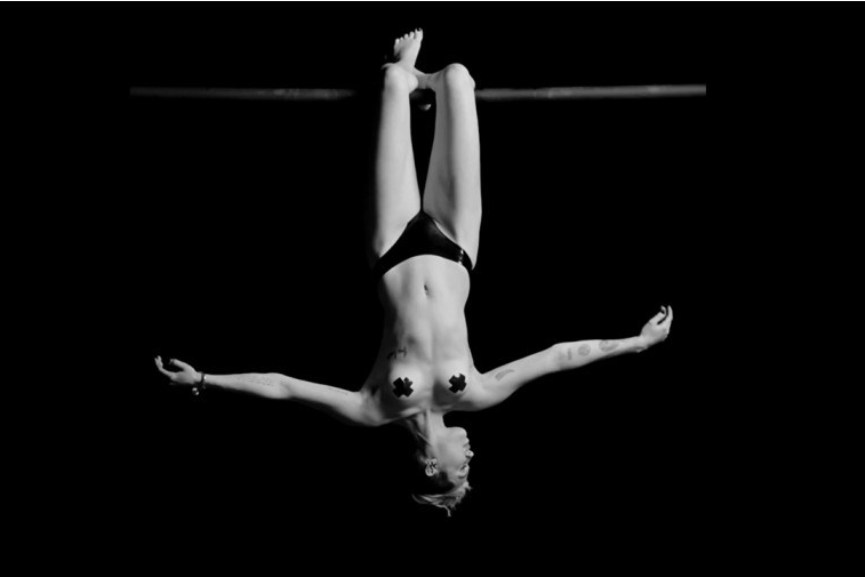 Record-breaking price for Gerhard Richter artwork
Sotheby's Contemporary Art Evening, held on February 10th 2015 will definitely be remembered among the art collectors and art enthusiasts for a while. The auction was an evening of record breaking, meaning that 86,7% of total lots was sold, i.e. 65 out of 75 lots. A number of 29 lots were sold for a price higher than the high estimated value. This is almost 40% of all lots, or 44,6% out of sold lots. But, probably the most exciting moment of the evening was the price that Gerhard Richter's piece was sold for. Entitled Abstractes Bild, Richter's artwork was bought by an anonymous American buyer and it is now a record for the European artist who is still creating. This piece achieved a difference between hammerprice and high estimated value of 35,7%. Another piece by Gerhard Richter – Wolken (Clouds) – under lot 43 found a new owner for $5,553,168, which is some 19% lower in terms of the high estimated value. Congrats!
World Press Photo Winners 2015
The winners of the World Press Photo Contest 2015 have been announced! Divided in different categories, the winners were selected from more than 97,000 submitted images. Even though the initial idea created 55 years ago was to promote and support photojournalism, many of the submitted works have an additional, artistic value (to see which photographs have entered our Valentine's Day list of photographs of love click here). With the leading experts in photography set as judges, these professionals had a difficult task of choosing the best out of almost 6,000 works. The prize-winning photographs will be exhibited in number of different venues, and they will be published in yearbook of the Word Press Photo Contest. Including the numerous criteria it was decided that the World Press Photo Winner 2015 is Mads Nissen's photography Jon and Alex. Featuring a gay couple captured in an intimate moment tackles not only the universal problem of same-sex controversy, but also the problems that the LGBT community in contemporary Russia is facing (to read about Russia's current art scene, click here).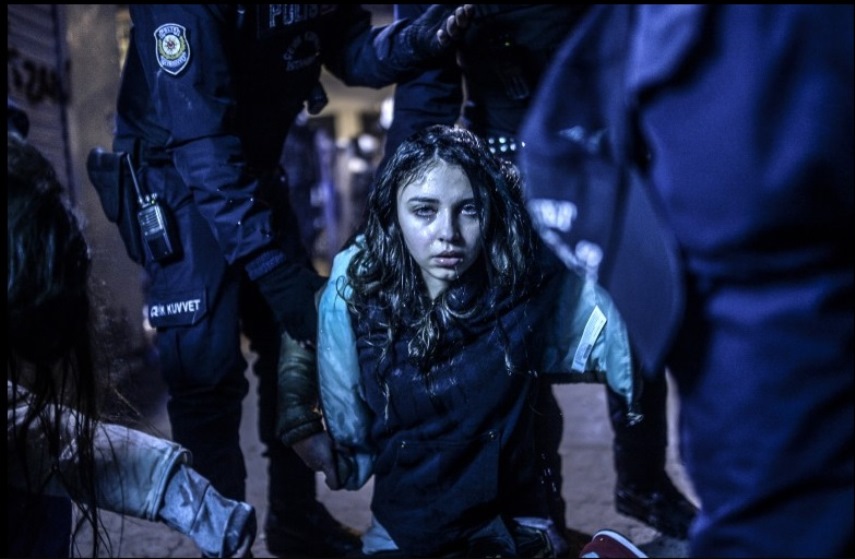 Christie's Will Auction 'American Pie' Manuscript
Renewed auction house Christie's, New York announced they will be auctioning Don McLean's original manuscript of his 1971 legendary song American Pie. Planned to happen in April, the piece was sold by McLean himself and estimated at $1–$1.5 million. The 16 pages of handwritten and typed drafts, which McLean admitted he has decided to sell on a whim, will include notes and deletions from a song that has since gained iconic status. Whatever your emotions are when it comes to this hit, facts show that in 2001, it was named a Song of the Century by the Recording Industry Association of America and, with the length of 8 minutes and so, still the longest song ever to top the US charts. And while for years people have speculated about the true meaning behind the lyrics and whom it was written to, McLean has admitted in the past that the ambiguity of the lyrics was intentional and left for the individual interpretation.
For more art news, sign up for My Widewalls today!