Every April, the design professionals from all over the world flock to Milan for the occasion of Salone del Mobile, one of the major fairs in the field, and Fuorisalone, a series of events taking place throughout the city. The 2016 edition welcomed the first collaboration between nhow Milano hotel and Weng Contemporary, which resulted in Future is nhow, a very successful exhibition that celebrated the unity of art and design. Occupying the hotel's third and fourth floor were the spectacular prints by Damien Hirst, juxtaposed with Donald Sultan's trademark sculptures. This was the Swiss online gallery's first foray into the design world, as they hope to expand their creative activities into the design market.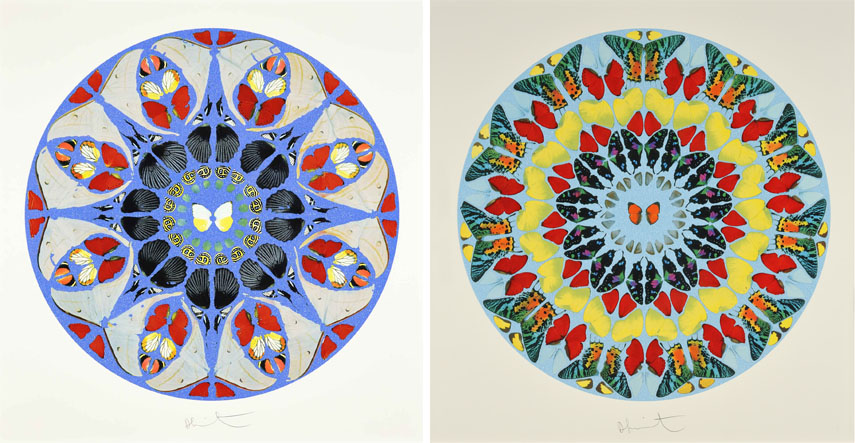 The Future is nhow Exhibition
Since its opening in September 2006, the renowned nhow Milano hotel has been turning itself into an exhibition space that hosts two art and design shows a year. Located in the city's vibrant Tortona area, it has thrived to become a proper cultural hotspot during every Fuorisalone ever since, by hosting a variety of exhibitions dedicated to design, but also fashion, jewelery, communication brands and art. "Art is a paramount part of our curatorial activity throughout the year, and cannot be missing even during the Design Week. The collaboration with Weng Contemporary fitted perfectly, and it gave us the chance to show internationally-renowned artists, keeping the level of our proposal to our clients and visitors high," said Elisabetta Scantamburlo, the Art Director of nhow Milano hotel.
It was a fruitful collaboration for Weng Contemporary as well, according to the gallery's Event Coordinator Michela Pittaluga. "Our collaboration with nhow Milano hotel reinforced our feeling that the location and environment of the hotel was exactly what we were looking for to enter the design field. The well-curated 'future is nhow' exhibition brought together creatives, designers, galleries and design-oriented companies at a really high end level, through a curatorial approach which linked the heterogeneity of the exhibitors nicely. Moreover, the spaces of the hotel matched with our artworks perfectly and the installation project enhances them greatly."
In fact, the two entities will team up once again, and fairly soon too - inaugurating on May 5, 2016, there will be another art/design exhibition, entitled A/MAZE, EMOTIONAL MAPPING, hosted by nhow Milano hotel and with Weng Contemporary as a participant!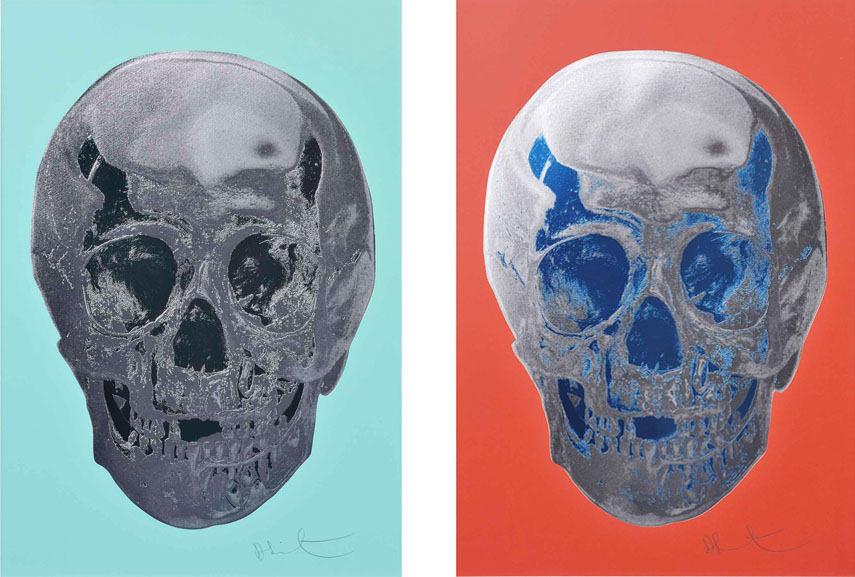 Celebrating Art and Design
As part of the future is nhow exhibition, Weng Contemporary put on display the captivating works of two prominent, world-class artists, straight from their impressive database of original prints and fine art editions. "We wanted to impress the public with the quality of the artworks we proposed and I think we reached this goal. Nobody passed by our artworks without being mesmerized by the beauty of Damien Hirst's Kaleidoscope paintings or the theatrical effect of his skulls reflected on the mirror base where the Donald Sultan's Poppies stood," said Ms Pittaluga. Indeed, the visitors of the nhow Milano hotel were guided into an enigmatic itinerary of exemplary pieces of art that reminded them of the impermanence of life, at the same time offering a brand new experience of artworks within the realm of design and its objects.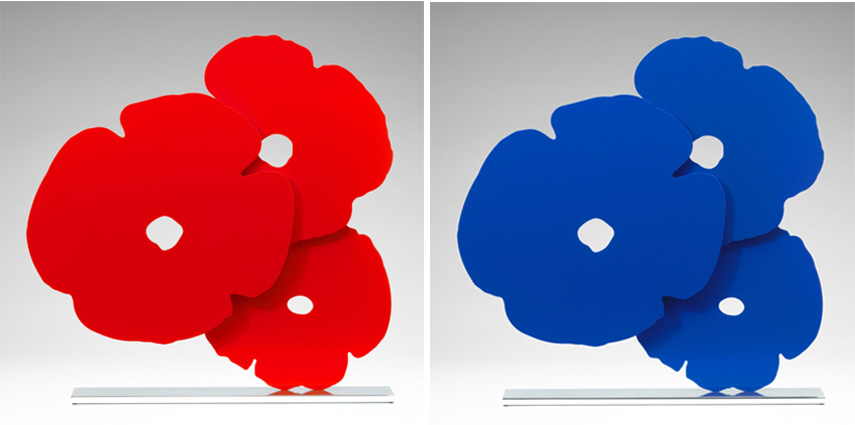 What's Next for Weng Contemporary ?
The success and the positive feedback of Weng Contemporary's first ever participation in a high-class event such as Fuorisalone only encouraged the online gallery's decision to get involved with the world of design even further. As a result, they are planning on approaching even more interior designers and architects with interesting trade offers, through future design events in major European cities. Furthermore, they are currently finalizing a new section of their website dedicated to professionals in the field of fine art, architecture and interior design, and real estate - from working spaces to luxury hotels and yachts.
"On top of special prices and free shipping, we will also provide art advisory services tailored to different needs, spaces, and locations," Ms Pittaluga said about this new endeavour. "For architects and interior designers looking for fine art to complete their offering, we will put together customized collections in 1 or 2 days' time. We will act as art advisor to enhance working spaces, and we will partner up as decoration provider for luxury real estate projects. We are already in partnership with high-end design shops, art specialized logistics companies, and media companies and our intentions is to enlarge these dynamic partnerships further."
Featured images in slider: Weng Contemporary at nhow Milano, Fuorisalone 2016, taken by Giovanni Panizza. All images courtesy of Weng Contemporary.