Intelligent, funny and character-driven movies of Wes Anderson have brought the American screenwriter and director a legion of fans all over the world. Showing love and appreciation for his art is as easy as buying a movie theater ticket but the director of Spoke-Art gallery Ken Harman had a different form of appreciation in mind. For six years running his gallery organizes homage to the Wes Anderson's films and short and commercial features in an annual Bad Dads group show. This year Bad Dads VI exhibition will host 70 artist from all over the world, hand picked by the Spoke-Art gallery owner. This will be the biggest Bad Dads exhibition with over 100 pieces on display, connected by the quirky films and commercials of the American auteur.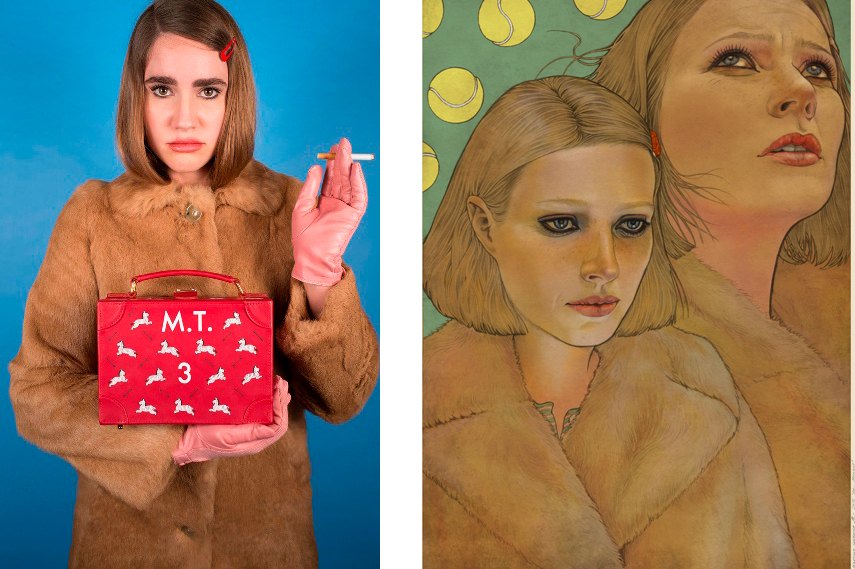 Bad Dads at Joseph Gross Gallery
The exhibition title Bad Dads originates from the unusual reoccurring father figures that Wes Anderson cultivates in his movies. Artists from all over the globe have created paintings, sculptures and prints inspired by some of his original films. Each artist has depicted his favorite movie and then embellished their artworks with the same meticulous detail that is often seen in Wes Anderson's iconic films. Wes Anderson's latest The Grand Budapest Hotel and now legendary The Royal Tenenbaums seem to be the most inspiring as majority of artworks are dedicated to them.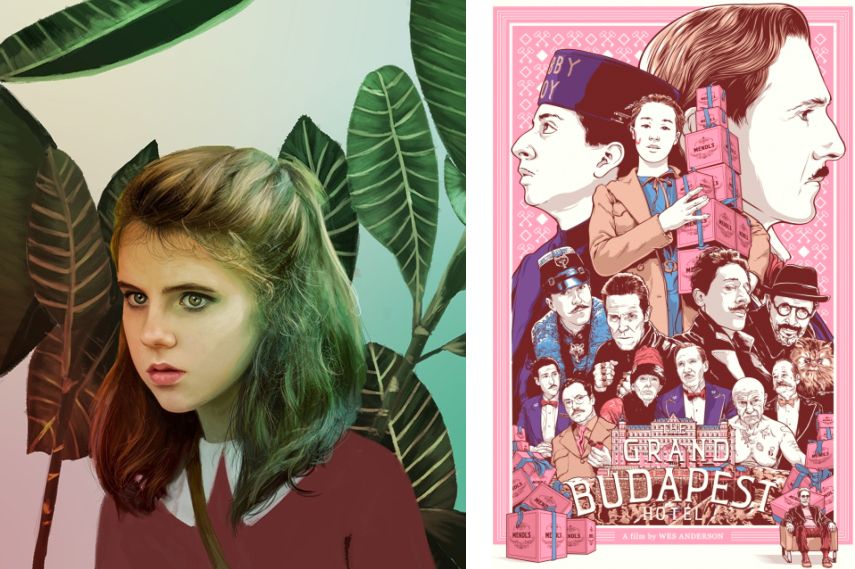 Way Artist's Love Wes Anderson
Each artist has freely chosen a movie, a short film or a commercial they want to depict. The diversity in starting points of Bad Dads artworks is incredibly conspicuous. Many artists are fascinated by the director's ingenious characters, others love his intricate locations, wonderful colors and composition, while some remain focused on the film's most prominent themes and motifs. Take the works inspired by The Grand Budapest Hotel for instance. The imaginary pre-war Eastern-European hotel is recreated in great detail by the artist Max Dalton. Joshua Budich on the other hand, portrayed the film's memorable characters in the movie-poster inspired print, while artist Anna Pan chose the movie's iconic Mendel's box for the central motif of her work.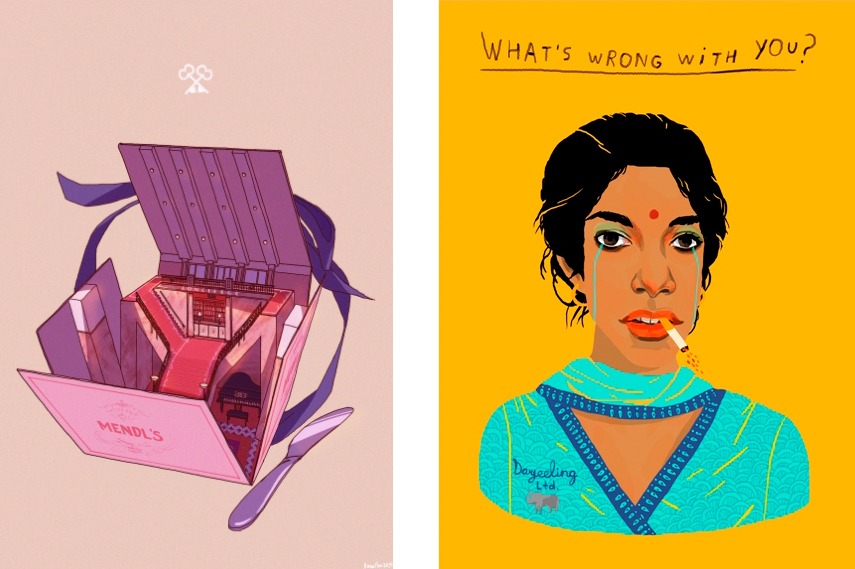 Bad Dads New York Debut
Bad Dads event originated from Spoke-Art in San Francisco where it was originally staged as a pop up show. Since then Bad Dads exhibition has blossomed into an international widely acclaimed annual group show. Bad Dads VI goes back to its roots with the New York City debut at Joseph Gross Gallery. The city was chosen because Wes Anderson is considered New York icon for several reasons. Not only the artist lives in the "Big Apple" but the city has also hosted one of his first successful motion pictures, The Royal Tenenbaums. Bad Dads VI group show will be on display for one weekend only form August 7th till August 9th, 2015 at Joseph Gross gallery in New York City. Some artists will be attending the opening night and if you're an art enthusiast or a Wes Anderson fan so should you.
Hope we've inspired you enough to sign up for My Widewalls. It FREE and it only takes a few seconds
Featured Image: Jayde Fish - Margot 2
Images courtesy of Spoke-Art gallery