The coronavirus pandemic its putting a lot of strain on medical workers all around the world. In hospitals everywhere, doctors, nurses and other healthcare workers are fighting an enemy that has already killed more than 119,000 people, often working in dire conditions. In England, many health-care workers are facing the crippling reality of a lack of support and equipment.
This is why West Contemporary is organizing a fundraiser to provide FFP3 masks for Britain's National Health Service. As the London-based gallery explains, the NHS is the country's lifeline and "they must be protected from the virus, for themselves, for their families and for every person they are taking care of."
The gallery is launching a new collection of highly collectible artworks, with 20% of the profit from all sales going towards their #masksforNHS fundraiser. As part of this project, the public will have an opportunity to buy rare works made by artists such as Banksy, KAWS, The Connor Brothers, David Shrigley, Antony Micallef, Mick Rock, Fin DAC, Lauren Baker, JJ Adams, Ben Eine, Charming Baker, Stuart Semple Carne Griffiths, Russell Marshall and many more.
A Collaboration With Mick Rock
The fundraiser for NHS was born out of a collaboration between the gallery and the legendary rock'n'roll photographer, Mick Rock, David Bowie's official photographer and The Man That Shot The 70's. As explained on the GoFundMe Page of the project, it is important to give NHS staff as much as help as possible to protect their own lives whilst they are doing everything they can to protect others'. 
The money raised through art sales and donations will be used to purchase masks from Health-Care Equipment (HCE) who will then deliver them directly to the hospitals in need, at this critical time whilst coronavirus sweeps the globe.
As West Contemporary founder, Liam West explained, West Contemporary is trying to find a solution to stay in business at this time while COVID-19 is upon us, while doing something to support NHS staff.
We wanted to implement a campaign whereby we could release rare artworks whilst simultaneously raising money to buy more masks for NHS staff.
He also urged all businesses "that have seen an increase in sales since due to the virus, to get creative and start their own campaigns to raise money for what is critically needed in hospitals across the globe."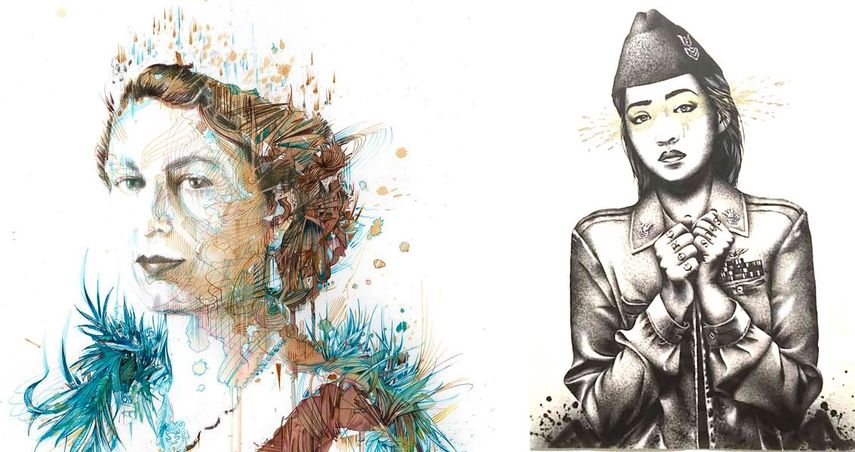 Donate and Share
To support the cause, you don't need to buy art, but you can also donate as little or as much as you can afford. "You don't have to buy art to donate," West explains, "we are just as eager for donations as small as £1 to help buy NHS staff the FFP3 masks they need. The NHS staff and care workers are the soldiers fighting in this war against the coronavirus and they need every little bit of help they can get from the nation."
The gallery also encourages the public to share their NHS story on Instagram and talk about how the NHS staff have helped them or loved ones in the past, using the hashtag #masksfroNHS, which West Contemporary will then locate via the hashtag and share.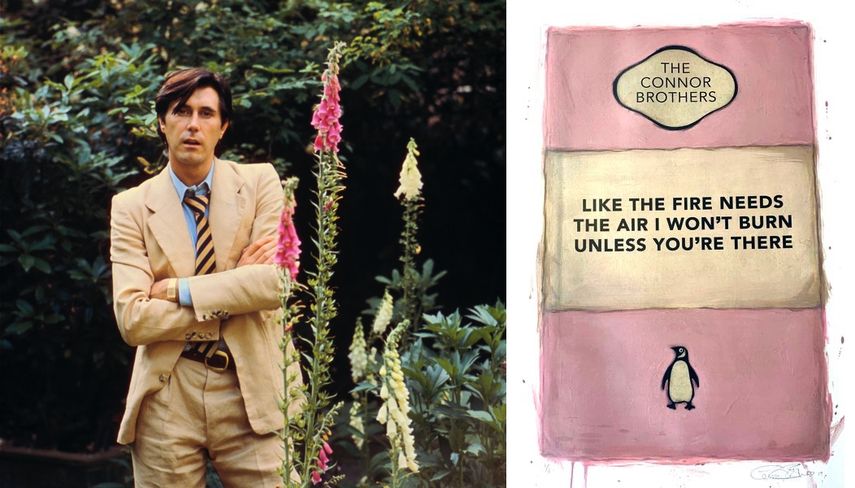 Supporting the Cause
The first batch of ten highly collectible artworks was released on April 2nd, with 5 new artworks being released every subsequent Thursday at 12pm over the next 12 weeks, resulting in 70 works in total. 
All artworks are available to buy online and the public is encouraged to follow them via their Instagram account where the works will be released. The donations to #MasksforNHS FUNDRAISER directly, no matter how small an amount, can be made here.
Featured image: Carne Griffiths - Afternoon tea with the Queen (detail). All images courtesy of West Contemporary.