The Forever Now: Contemporary Painting in an Atemporal World is the recently opened and highly anticipated new survey of contemporary painting at the MoMA (Museum of Modern Art) in New York. It has been a long time since MoMA put on such an exhibition, thirty years have lapsed since they last undertook such a show so it is not unexpected that people were expecting something with a bit of Wow factor. Respected curator Laura Hoptman has gathered together seventeen artists for The Forever Now exhibition that she feels characterises our cultural movement in the first fifteen years of this new millennium. Although a wide variety of styles are represented at the exhibition, all the artists on show have one thing in common and that is the use of a painted platform that represents traditional painting. As with everything in this technology driven society, there is a buzzword at work and in this instance it is the word Atemporal, a phrase first coined by science fiction writer William Gibson ''to describe a cultural product of our moment that paradoxically doesn't represent, through style, through content, or through medium, the time from which it comes''. Put basically it is another way of saying timelessness and is an indicator that the contemporary abstract works on show at the exhibition are imbued with the history of abstract art that went before them.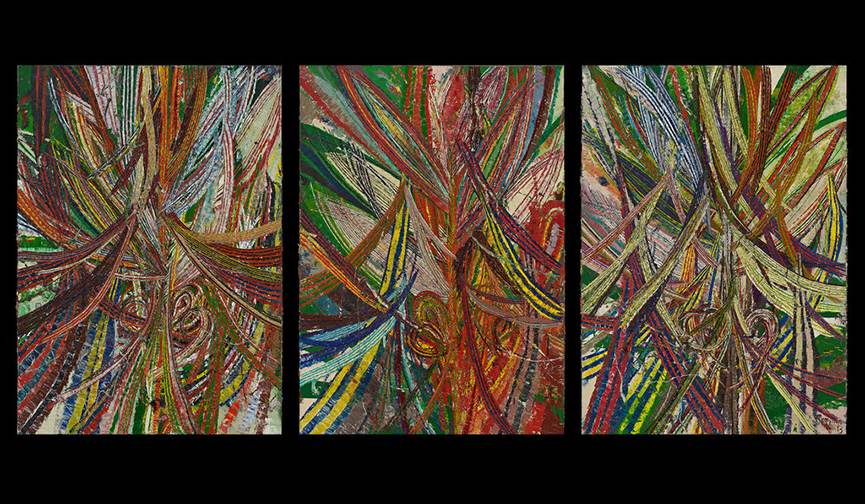 The Forever Now
If one takes in the various commentaries that have appeared since the opening of The Forever Now: Contemporary Painting in an Atemporal World at MoMA the reaction towards the contemporary art on view has been rather muted, yes there are various individuals picked out for their work, but the overall view of the exhibition is that it is a bit of a disappointment and that Laura Hoptman and MoMA have played safe with the choice of artists. Of the seventeen on view, thirteen are from the United States and the rest, bar one, are from Germany and with an age range of between thirty and sixty, hardly a broad cross section or a group representing a new generation of abstract painters. Most of the names are familiar and already firmly established, represented by big galleries and already receiving large prices for their work. Jason Farago in The Guardian was moved to describe thus: ''Contemporary painting, instead, looks in Hoptman's vision, a little like an Amy Winehouse record: not really new, not really retro, just afloat between past and present, or else wrenched out of time completely''.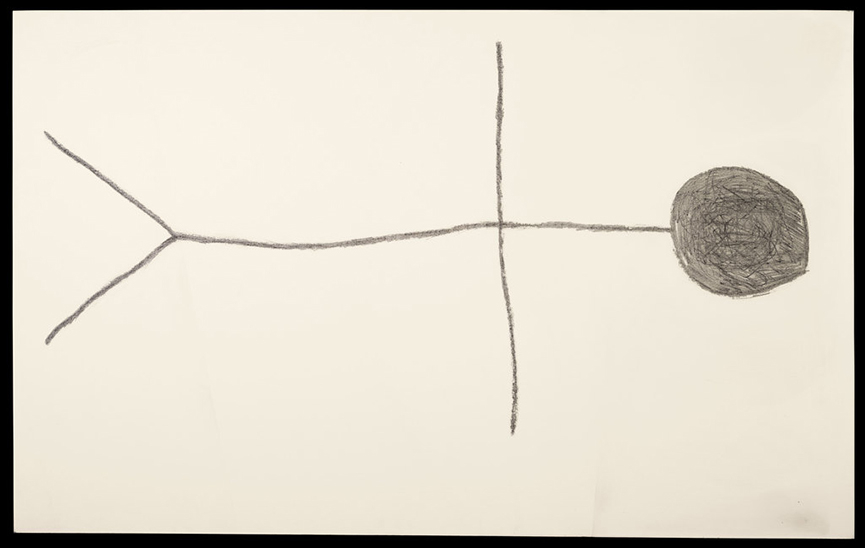 The Art Market
So, what does the MoMa The Forever Now exhibition say about the art market? I think this quote from Jerry Saltz at Vulture speaks volumes about the current art market: ''Indeed, the show's opening found dealers and art advisers parked in front of artist's work taking sales orders, as if at an art fair''. The Forever Now feels as if it was put together for popular consumption, not so much for what the work means in contemporary circles, but what will appeal and sell to those with the money. Walter Robinson, a painter who came up with the term Zombie Formalism for the copy cat style of work on show at the exhibition stated "If bad abstraction is the problem then the virus spreading it is money." The type of abstract work featured in the MoMa exhibition is wrapped in the past, familiar and safe and to the art market it is a safe bet and a sure way of making money. By picking these artists it is saying there is no new progress in the world of contemporary abstract art and that the current situation values art only in an economic sense, if that is the case then it is sad times for those younger artists striving to achieve something new. The art market will surely seek out those artists that fulfil their criteria for being easy on the eye and easy to sell while there will be artists who slip into the routine of producing safe work in order to get something from those very deep pockets of the art market. The Forever Now is the antithesis of what contemporary art should be, apparently led by the art market and where the money is. As cultural journalist Lee Rosenbaum said ''If MoMA really wants to get gutsy, it should do a "Forever Tomorrow" show: Who among today's myriad artists is likely to stand the test of time and why?''. This would have been a far more exciting prospect that seeing a collection of artists already settled into the routine of making large amounts of money from sales, unfortunately it looks as if the art market will dictate that everyone plays it safe and sticks to what they know.
The Forever Now: Contemporary Painting in an Atemporal World at MoMA
The exhibition The Forever Now: Contemporary Painting in an Atemporal World can be viewed at MoMA, New York between until April 5th, 2015 and features the following artists: Richard Aldrich, Joe Bradley, Kerstin Brätsch, Matt Connors, Michaela Eichwald, Nicole Eisenman, Mark Grotjahn, Charline von Heyl, Rashid Johnson, Julie Mehretu, Dianna Molzan, Oscar Murillo, Laura Owens, Amy Sillman, Josh Smith, Mary Weatherford, and Michael Williams.
For all the latest up and downs in the art market sign up to My Widewalls today!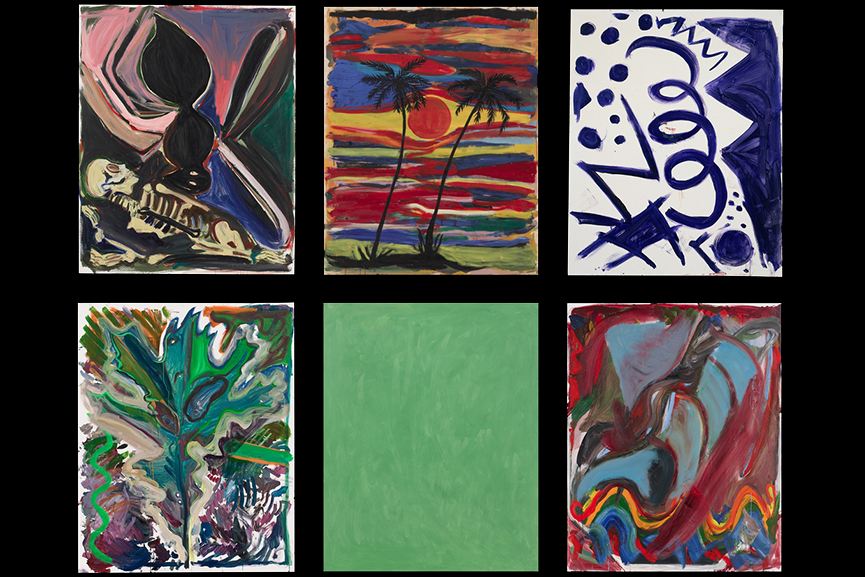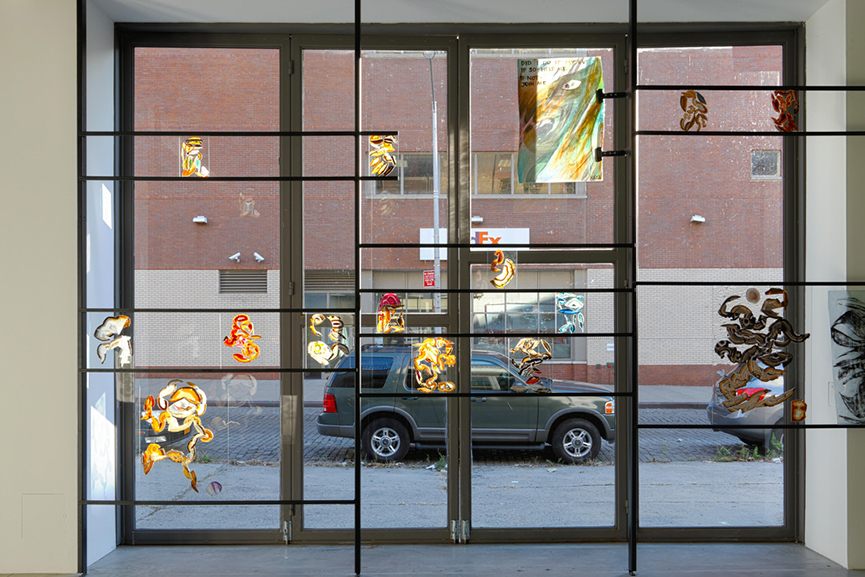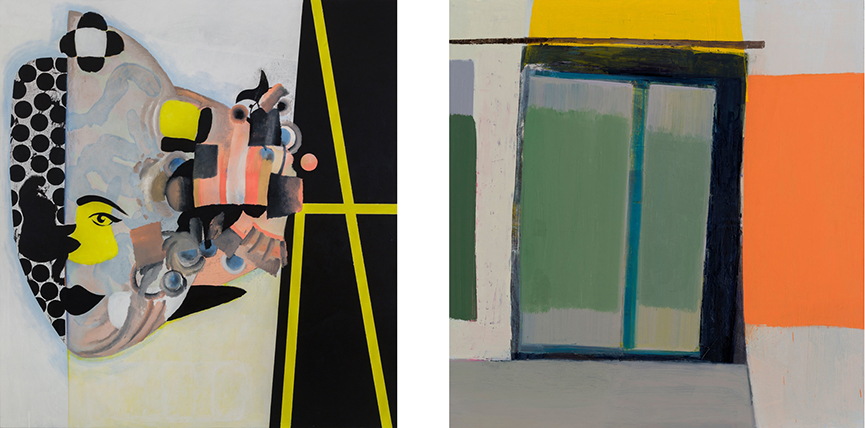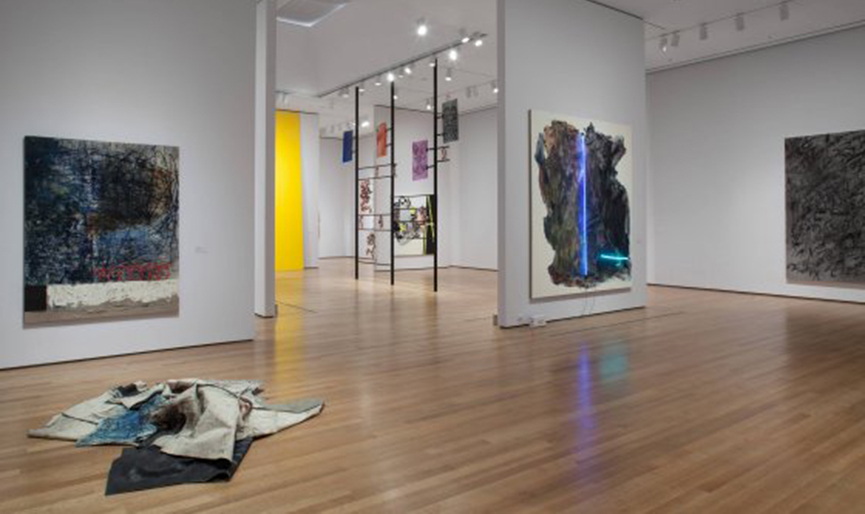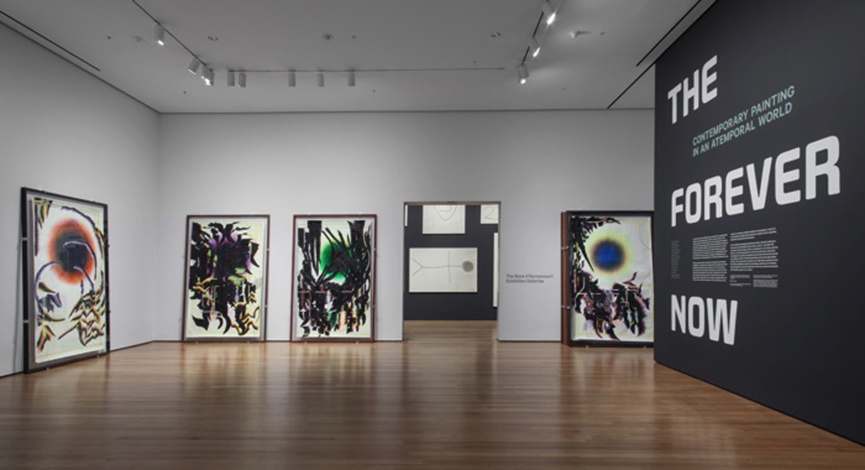 Photos courtesy of MoMA unless otherwise credited. Cover image by Hiroko Masuike.