Being innately limitless, art allows erotica to dwell within its reign, legitimizing the use of explicit imagery in creative invention. So, erotic art is still art, meaning the visuals it portrays carry a certain meaning related to higher ideas. Erotica treats topics related to love in sensuous and voluptuous manner, relying on the richness of pictorial and literary language to paint the titillating picture. Sexual arousal can be the effect of observing an erotic piece of art, but it's not the only impression given to the viewer. Erotic art is both emotionally and intellectually challenging, frequently rendering crucial issues related to human sexuality, while the aesthetics is always important and refined. This kind of art never crosses the limit into accidental crudeness, even when it depicts unpleasant subjects. Erotica is essentially based on human fantasy, opening doors to mysteries of hidden mind's corners, awakening imagination and, perhaps most importantly, allowing interpretation according to consumer's wishes. Erotica sets the tone, allures the viewer and lets him enter the plane of his own fancy, where he is in charge and the story goes in the direction he chooses.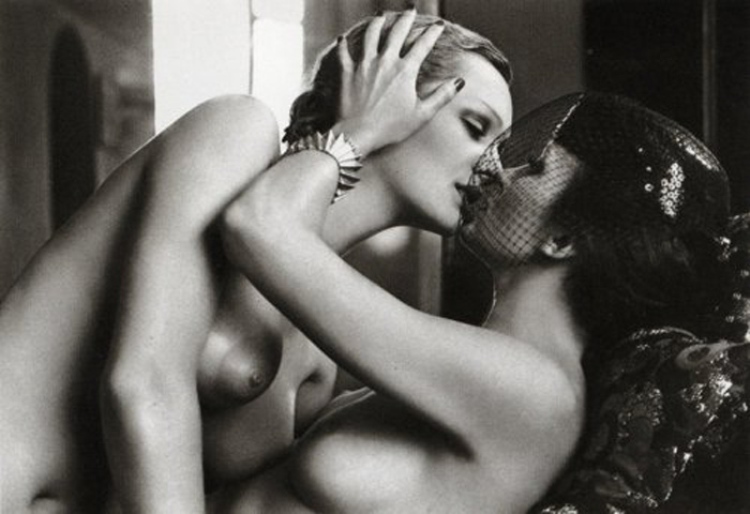 Just Porn.
Pornography, or porn, on the other hand leaves very little to the imagination. It stimulates the brain in one way alone, not relying much on execution or artistic quality, but on sheer depiction of the sexual act itself. The sexual act is pre-chosen by consumer, knowing what to expect - blondes, Asians, whatevers, frequently disregarding any sense of true style or aesthetics. Porn would be the kitschy side of erotica, the one that has crossed the boundary, entering into the unforgivable plane of shimmery, but short-lasting effects. Pornography is not concerned with crucial themes, it doesn't have social or emotional grounds, every attempt for diversity is there purely as a mask for the core want - the arousal and the quick fix. Porn, therefore, is only one possible answers to erotic fantasy, one of a zillion possibilities, one the viewer might have not imagined as such. Pornography is the soap-opera version of erotic art.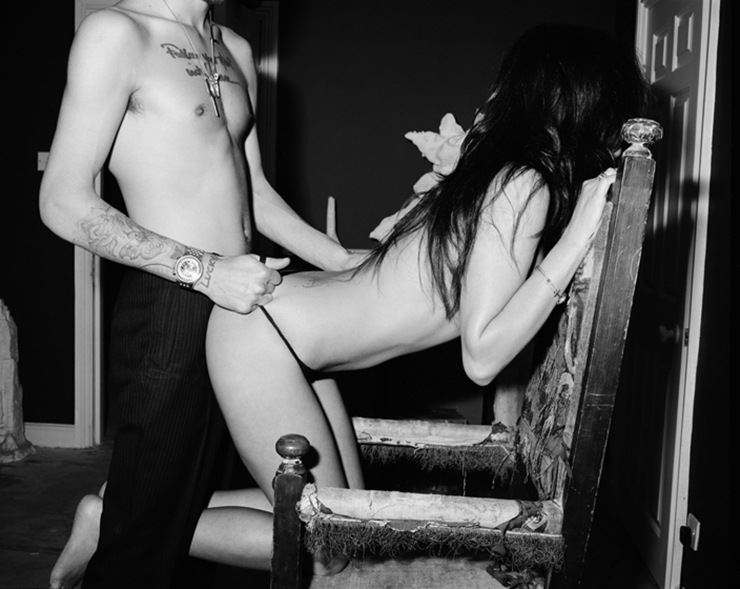 When does Erotica Become Porn, then?
To go back to the topical question, erotic art turns into porn when it loses its aesthetic, emotional and intellectual aspirations, or context. Without context, erotic art is just a simulation of sex, and by context we don't mean the plumber and the pipe cleaning (or any similar) myth. So, for those who were wondering if David Choe's visual or performative explorations of sexuality is art - it is, because they address subjects greater than the coital encounter itself. But even today, the consensus of what is obscene is far from achieved, as the understanding of profanity varies from place to place, country to country, community to community, with the conservative groups always being quicker to judge than others. Erotic art is therefore an authentic art form, very much prone to attention and criticism, just as any provocative model.
Everything you need to know about the art world is one click away! With a free sign up for My Widewalls!