For the 10th year in a row, the White Night of the Art Galleries (NAG - Noaptea Albă a Galeriilor in Romanian) reigns supreme as the cultural event of the year in Romania, quickly gaining attention and general recognition. Since its start, it has grown from a small local affair into an ocassion for the artists, the connoisseurs and the public to mix and mingle, showcase their best work, and share opinions and novel ideas.
In its first year, in 2007, 12 galleries from Bucharest participated. 2008 brought together 14 spaces, while in 2009, the number doubled. This year, in 2016, the event is spread across ten cities in Romania - Arad, Baia Mare, Brașov, București, Cluj-Napoca, Iași, Craiova, Sibiu, Târgu Mureș, and Timișoara - it is indeed bigger than ever. Bringing together art galleries, creative hubs, alternative spaces and artists' studios, it covers a map of latest trends in art on the local as well as international scene. The annual festival initiated and organized by Ephemair Association promises to be a resounding success.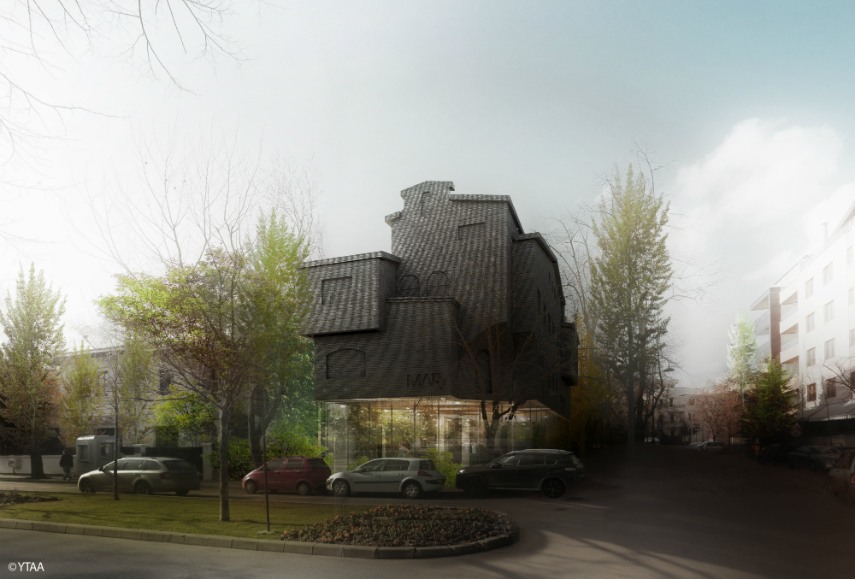 No Man's Land - Ten Discourses in Romanian Contemporary Art
The project No Man's Land will bring together ten exhibitions dedicated to the ten cities participating in this event - ten curators will shine a light on the local contemporary art scene of the city they hail from. Located at the Scena9 Residence in Bucharest, ten rooms featuring an equal number of separate exhibitions will be connected by one unoccupied room, a transition area becoming the proverbial no man's land, a point of cultural dialogue between exhibitions.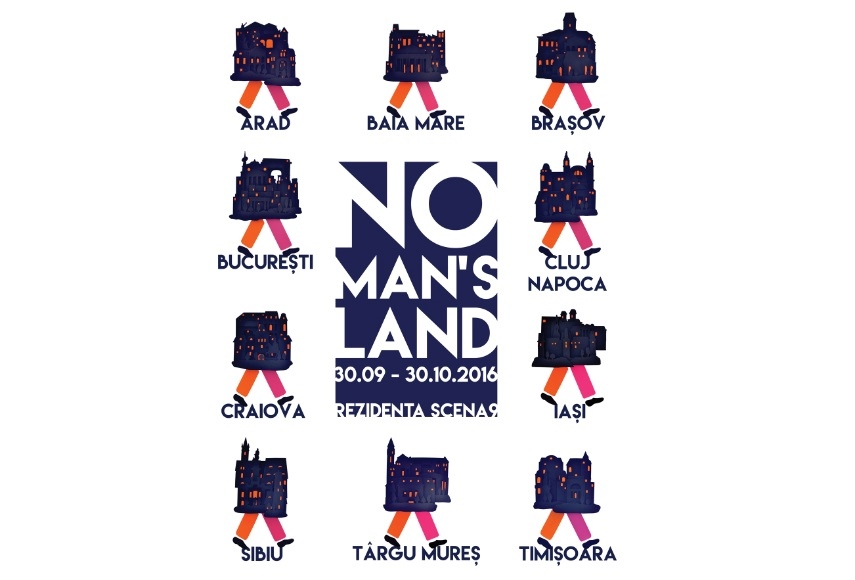 NAG Retrospective, MAMUCA, and International Contemporary Art Experts at NAG#10
This year, White Night of the Art Galleries will include a retrospective show dedicated to its first nine years, to celebrate the development of an idea that blossomed and helped promote emerging Romanian artists and contemporary art in general. Featuring work from previous NAG editions, it will also show new creations by over 25 artists.
Museum of Recent Art (MARe) will also open its doors on Friday, September 30, at 9pm. The first private museum in Romania, it will show the More-than-Abstract exhibition (MAMUCA), a one-night event presented in a building under construction. Each of the 25 artists, from Diet Sayler to Constantin Petrașchievici and from Miklos Onucsan to Paul Gherasim, will be represented with one artwork, and the show will be accompanied by an exhibition catalogue.
An additional treat, two days after White Night, will be the meeting of international contemporary art experts at NAG#10. A group of specialists will have the opportunity of direct contact with the local art scene on October 2, at a round table - Do You See What We See? - at Scena9 Residence. Hilde de Bruijn from Cobra Museum of Modern Art, Branko Franceschi from the Museum of Fine Arts in Split, Croatia, Gunnar Benedikt Kvaran, director of Astrup Fearnley Museet Oslo, as well as independent curators and art historians Simon Hewitt and Kate Sutton will share their opinions and ideas about the current art scene in Romania and abroad.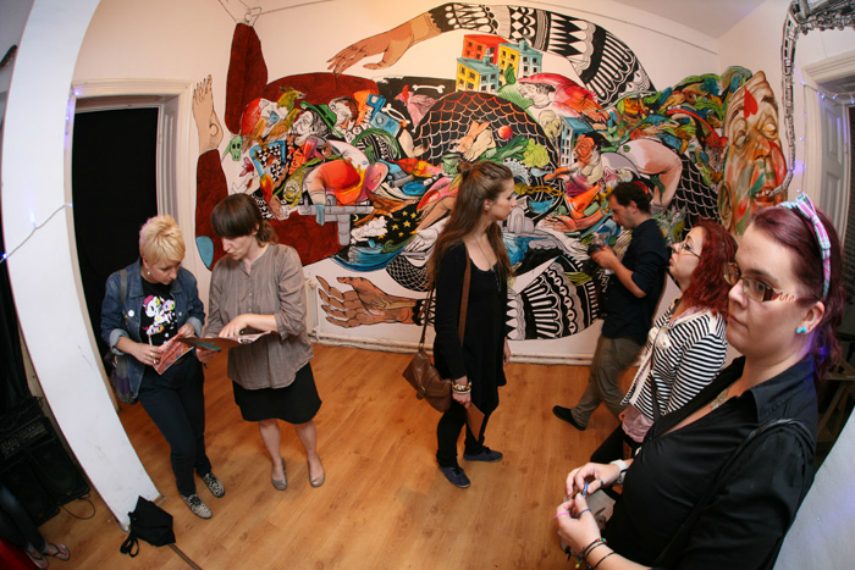 White Night of the Art Galleries - When and Where?
White Night of the Art Galleries (Noaptea Albă a Galeriilor) will take place on the evening of September 30, 2016. Museums and art spaces across Romania - in Arad, Baia Mare, Brașov, București, Cluj-Napoca, Iași, Craiova, Sibiu, Târgu Mureș, and Timișoara - will open their doors to the public. Due to the large scale of the event and its geographic distribution, encompassing numerous cultural venues, it is advisable to check the NAG website for a detailed program for each city.
Featured image: Promo for the 2016 White Night of the Art Galleries. Image courtesy of the organizers.