Portraiture will always be an integral part of art practices. The magic of portraiture still fascinates art lovers, and it's simply impossible to imagine contemporary art without artistic representation of a person. Whitney Museum of American Art celebrates the portraiture with the exhibition entitled Human Interest: Portraits from the Whitney's Collection. Drawn entirely from the Museum's collection, the exhibition features more than 300 works made from 1900 to 2016 by an extraordinary range of more than 200 artists, roughly half of whom are living. The show will be organized in twelve thematic sections on two floors of the Museum, with works in all media installed side by side.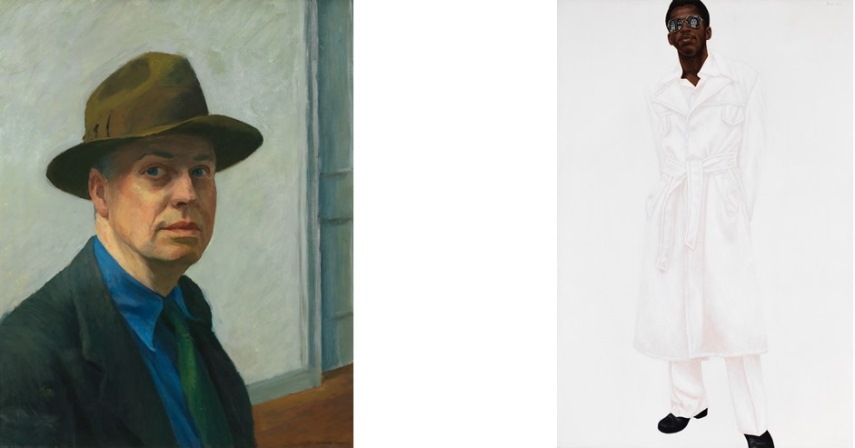 Whitney Museum Portrait Collection
Portraits are one of the richest veins of the Whitney's collection, thanks to the Museum's longstanding commitment to the figurative tradition, championed by its founder Gertrude Vanderbilt Whitney. The works included in this exhibition propose diverse and often unconventional ways of representing an individual. Many artists reconsider the pursuit of external likeness—portraiture's usual objective—within formal or conceptual explorations or reject it altogether. Some revel in the genre's glamour and allure, while others critique its elitist associations and instead call attention to the banal or even the grotesque. Many iconic works from the collection will be included by such artists as Alexander Calder, Marsden Hartley, Edward Hopper, Jasper Johns, Alice Neel, Georgia O'Keeffe, Cindy Sherman, and Andy Warhol. In addition, a number of major new acquisitions will be exhibited at the Whitney for the first time, including Barkley L. Hendricks's full-length 1976 portrait, Steve; Urs Fischer's 2015 towering candle sculpture of Julian Schnabel (making its debut ); Joan Semmel's painting of two nude lovers, Touch (1977); Henry Taylor's depiction of Black Panther leader Huey Newton (2007); Deana Lawson's striking color photograph The Garden (2015); and Rosalyn Drexler's Pop masterwork Marilyn Pursued by Death (1963).
Sections
Through their varied takes on the portrait, the artists in Human Interest: Portraits from the Whitney's Collection demonstrate the vitality of this enduring genre, which serves as a compelling lens through which to view some of the most important social and artistic developments of the past century. The exhibition is divided into several sectors: On the seventh floor, the section "Portrait of the Artist" brings together self-portraits with portraits of artists and other members of the creative community; Early Twentieth Century Celebrity and Spectacle; under the rubric of "Street Life" the exhibition presents artists who took to the pavement with their cameras, photographing subjects as they encountered them, sometimes surreptitiously; Portraits Without People; Body Bared (nude portraits); Self Conscious; Institutional Complex and Postwar Celebrity.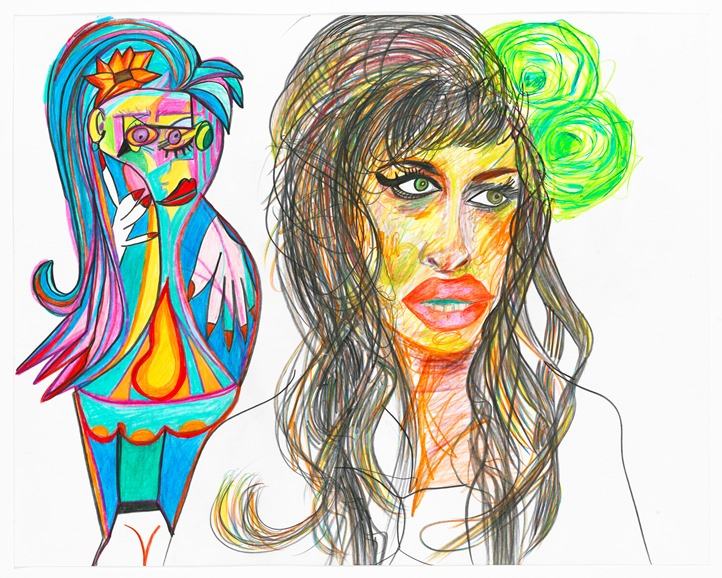 Celebrating Portraiture at Whitney Museum of American Art
A complete reinstallation of the Whitney's collection will take place in the Museum's new building. Human Interest is curated by Scott Rothkopf, Deputy Director for Programs and Nancy and Steve Crown Family Chief Curator, and Dana Miller, Richard DeMartini Family Curator and Director of the Permanent Collection, with Mia Curran, curatorial assistant; Jennie Goldstein, assistant curator; and Sasha Nicholas, consulting curator. Floor Six, predominantly focused on art since 1960, opens first, on April 6, 2016; Floor Seven, which includes works from the first half of the twentieth century alongside more contemporary offerings, will open on April 27, 2016. The exhibition will remain on view through February 12, 2017 at Whitney Museum of American Art in New York.
Featured Image: Rachel Harrison - Untitled, (2011). Colored pencil on paper, Sheet: 19 × 24in. (48.3 × 61 cm). Whitney Museum of American Art, New York; purchase, with funds from the Drawing Committee 2012.81 © Courtesy of the artist and Greene Naftali, New York. All Images courtesy of Whitney Museum of American Art.