The sports photography has a very rich and engaging history. These photographers have contributed greatly to the universal appeal of sports, but also to the development of camera and film technology. An exciting show entitled Who Shot Sports: A Photographic History, 1843 to the Present will be presented at the Brooklyn Museum. As the most comprehensive study of the subject, the show will explore the aesthetic, cultural and historical significance these photographs and their creators have played in the history of photography and sports. Emphasizing the variety of different sports being played all around the globe, the show will feature around 230 photographs by more than 170 photographers including daguerreotypes and salted paper prints along with more than 220 digital images.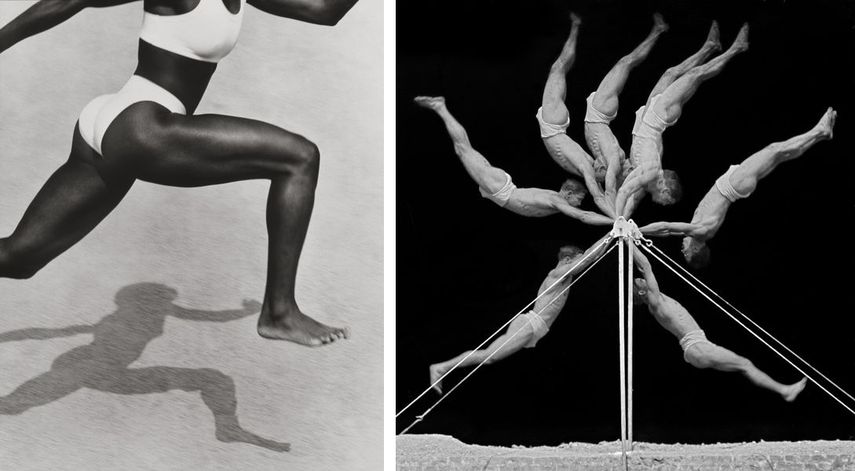 Capturing a Fleeting Moment
It is not easy photographing sports. Before digital technology, it would take a remarkable skill to capture these fleeting moments on film. Yet, the finest sports photographers have managed to capture these moments from unexpected vantage points and preserve them forever for future generations. The show will feature works from an impressive number of photographers including Richard Avedon, Al Bello, David Burnett, Rich Clarkson, Georges Demeny, Dr. Harold Edgerton, Rineke Dijkstra, Brian Finke, Toni Frissell, Ken Geiger, LeRoy Grannis, David Guttenfelder, Ernst Haas, Charles "Teenie" Harris, Walter Iooss Jr, Heinz Kleutmeier, Stanley Kubrick, Jacques Henri Lartigue, Neil Leifer, Étienne-Jules Marey, Bob Martin, Martin Munkacsi, Edward Muybridge, Catherine Opie, Gérard Rancinan, Leni Riefenstahl, Robert Riger, Alexander Rodchenko, Howard Schatz, Flip Schulke, George Silk, Barton Silverman, Andy Warhol, among many others whose pictures may be celebrated but whose names are unknown.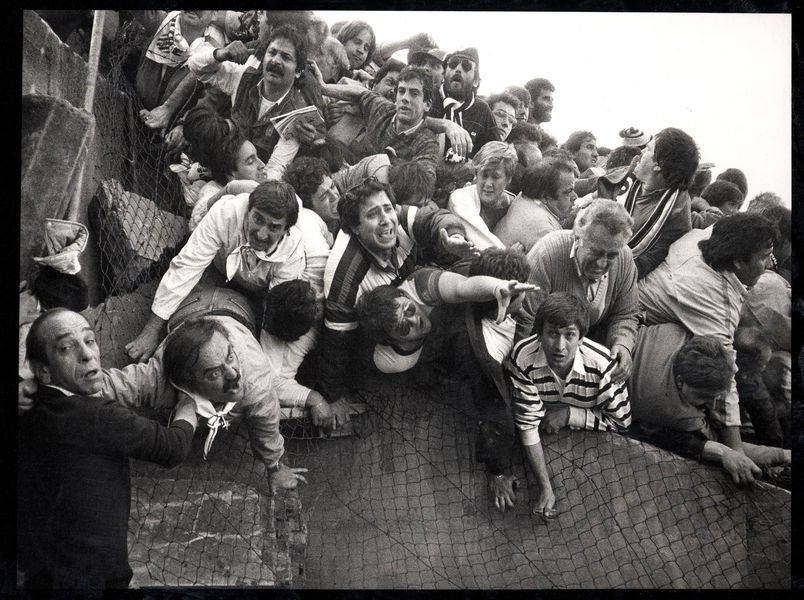 Several Thematic Sections
The show will be divided into several thematic sections that explore different subjects and themes within the field such as The Beginnings of Sports Photography, The Decisive Moment, Fans and Followers, Portraits, Behind the Scenes, Vantage Point, In and Out of the Ring, For the Love of Sport and Olympics.  Some of the images featured are the early salted paper portrait from 1843 of a court tennis player by masters David Octavius Hill and Robert Adamson, Henri Cartier-Bresson's image of a cycling race and images from the first modern Olympics in 1896. As the curator of the exhibition Gail Buckland emphasized, sports are beauty in motion with powerful competitive edge. 'To play to watch is to be in the moment. Still photographers are masters of moments', said Buckland.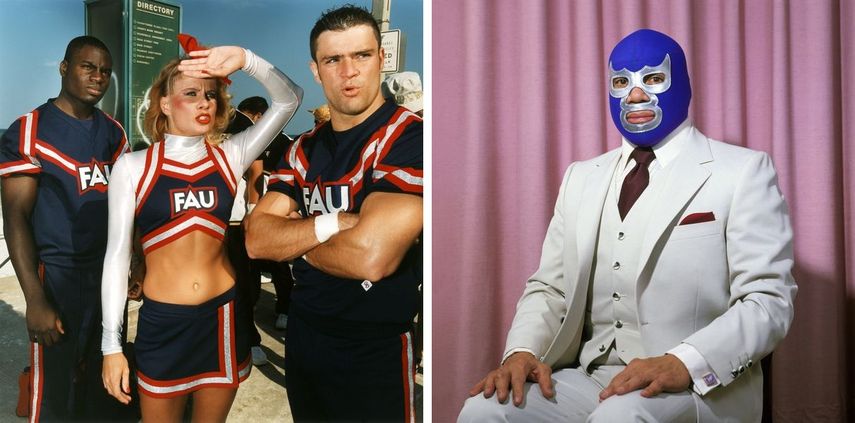 Who Shot Sports at the Brooklyn Museum
The exhibition Who Shot Sports: A photographic History, 1843 to the Present will be on view at the Brooklyn Museum in New York from July 15th, 2016 until January 8th, 2017.
It will tour the Grand Rapids Art Museum from February 3rd until April 30t, 2017; the Olympic Museum in Lausanne, Switzerland from May 26th until December 10th, 2017, as well as some other venues that will be announced. The show is accompanied by the book of the same title published by Alfred A. Knopf.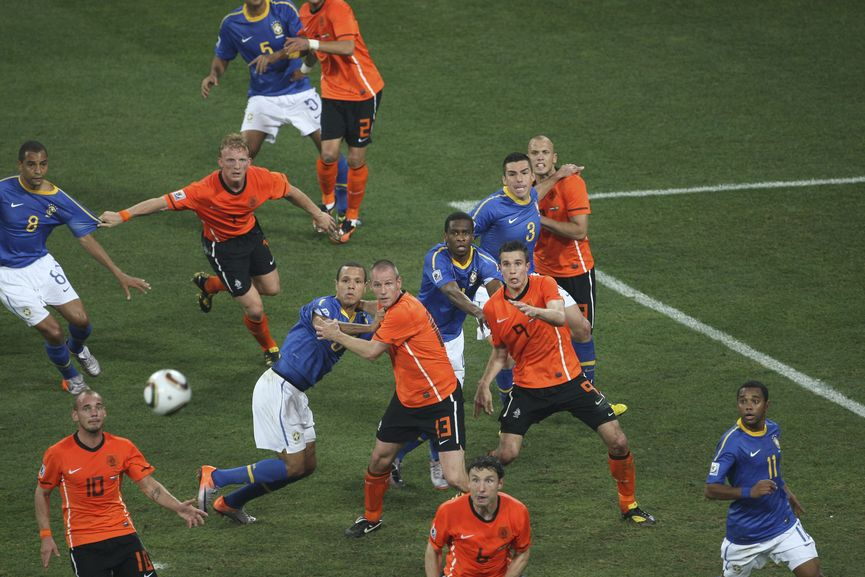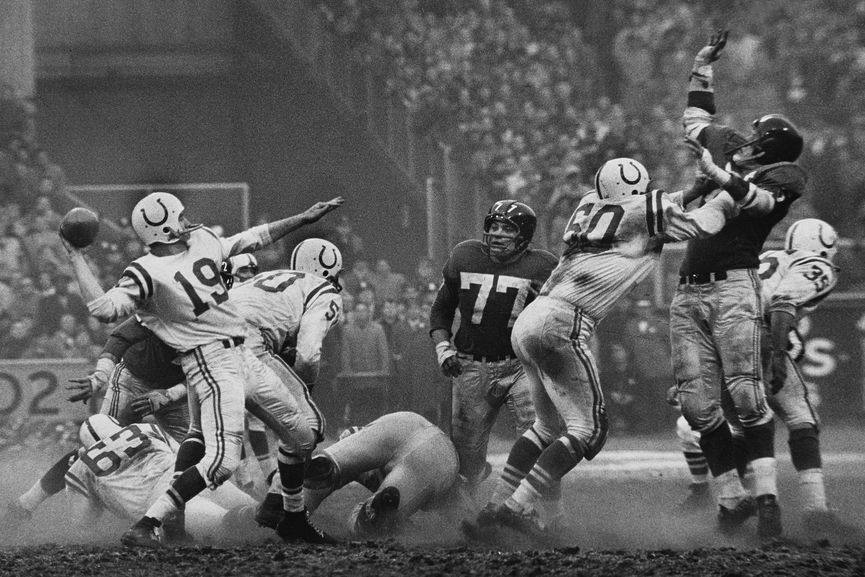 Featured images: Digital slideshow of 13 images from album Collection Jules Beau; Tim Clayton Boy in the Bubble, 1993; Robert Riger - The Golden Arm, Johnny Unitas, 1958; Mark Leech - World Cup, netherlands vs. Brazil, 2010; Lucy Nicholson - Alzheimer's Ping Pong Therapy, Los Angeles, CA, 2011; Krystle Wright - Freefall, Michael Tomchek leaps off Castleton Tower (400ft)  as fellow BASE jumpers look on, Castle Valley, Utah, 2014; Franck Seguin - Mixed Martial Arts Fight, UFC 154, Montreal, Canada, 2012; Etienne-Jules Marey, French, 1830 - 1904; Donald Miralle - Men's Beach Volleyball match Brayil and Canada, London Olympics, The Horse Guards Parade ground, London, 2012; Deanne Fitzmaurice - Touchdown Kiss, 2013; Daniel Rodrigues - Football in Guinea Bissau, 2012; Carol Beckwith and Angela Fisher - Suma Stick Fighters, Ethiopia, 1987; Bob Martin - Serena, 2004; Bob Marin - Avi Torres Sets Off at the Start of the 200m Freestyle Heats at the Paralympic Games, Athens, 2004; Arthur Thill - Narrow Escape – Fire Incident in Hockenheim, German F1 Grand Prix, 1994. All images courtesy of Brooklyn Museum.