Most recently, Miley Cyrus was featured on social media due to her participation in the "Free the Nipple" movement. This included Miley's nude Polaroids which she had done for V Magazine. But, we are not here to talk about this, but rather one of the videos Miley Cyrus had created last spring. This short film will be entering NYC Porn Film Festival, scheduled to start February 27th… Let's have a look at the video!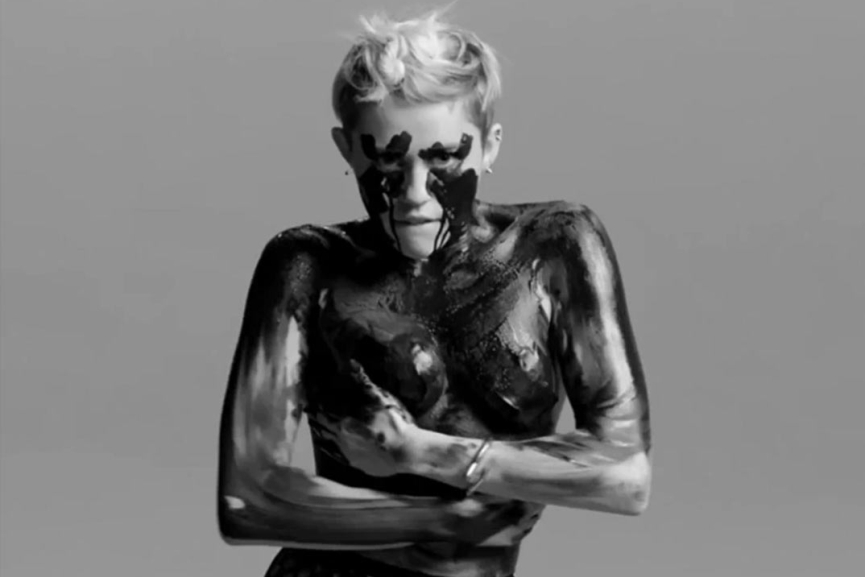 S&M and Art of Miley Cyrus
The connotations of bondage and sadomasochism are merely vessels to convey a powerful exploration of concepts such as pain, desire, ecstasy and, most notably, eroticism. The Tongue Tied video shows the artistic side of Miley's endeavors, interacting with the notions of bondage and S&M through imagery of Miley being blindfolded and bound by black tape, wearing nipple pasties and, of course, featuring Miley's signature tongue gestures. The video is arguably more of a statement concerning "pop take on S&M" rather than pornography (if you are interested to know more on bondage, S&M and erotic art, check out our featured article Tie Me Up!) But, why is this important?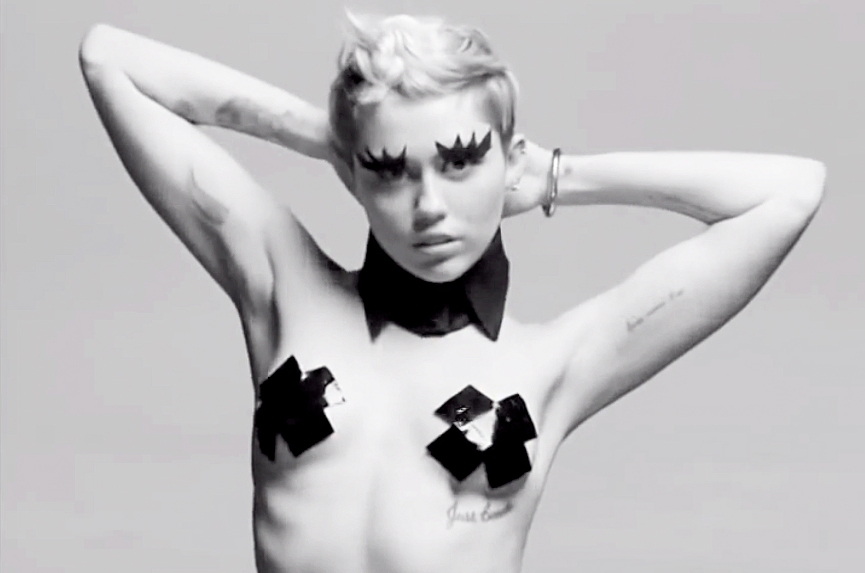 Short Film by Miley Cyrus for NYC Porn Film Festival
The phrase "pop take on S&M" was used by Simon Leahy, founder of NYC Porn Film Festival, when talking about Miley Cyrus' Tongue Tied video. This short film was played during Miley's "Bangerz" tour in 2014 and now it has been officially submitted to the C. The movie is directed by illustrator, filmmaker and fashion photographer Quentin Jones and it uses cut-and-paste aesthetics.
Have a look at the video below!
For more topics concerning contemporary erotic art, visit our Provoke! category and be sure to check out our featured article On the Edge: Erotic Art Show.
If you want to be the first to receive news from the art world and follow erotic art topics, sign up for My Widewalls!
Update (as of February 12th 2015): Miley Cyrus' Tongue Tied has been removed from the NYC Porn Film Festival.
Featured images: Miley Cyrus - Tongue Tied (video screenshot); Miley Cyrus (image courtesy of huffingtonpost.com)