Widewalls' Artist of the Week is painting figurative black and white warriors on walls in Miami. The street artist is contributing art to Art Basel Miami. The urban artist is a Florida local. Widewalls' Artist of the Week is:
Evoca1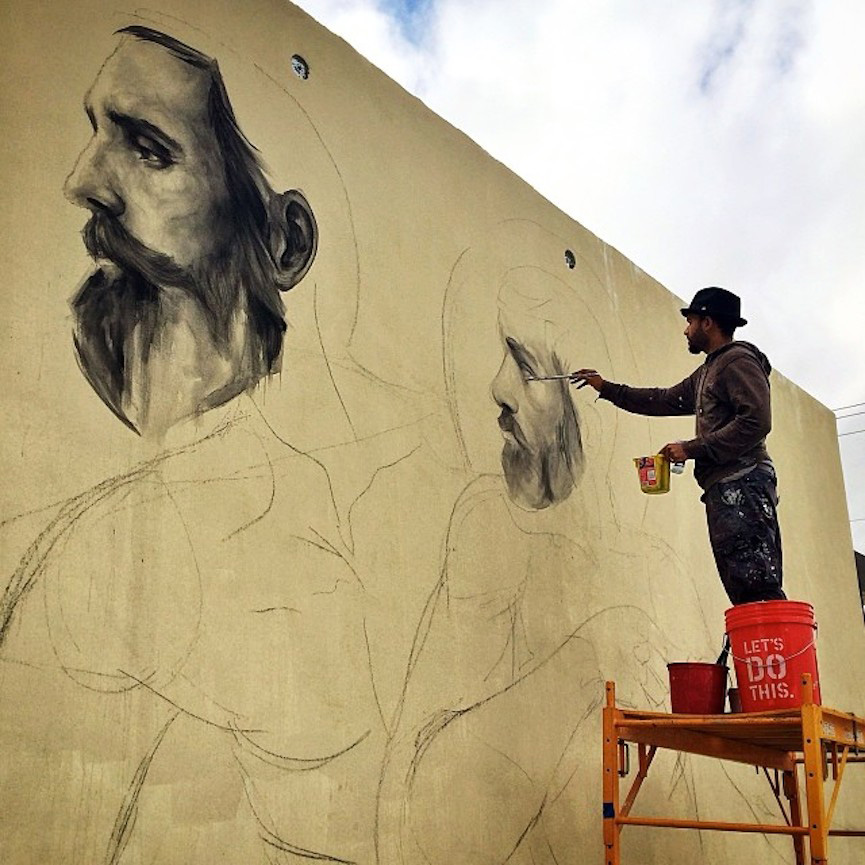 To stay true to our Art Basel Miami Special we've initially decided to make based in Miami the prerequisite for our artist of the week selection. After long hours of research (astonishingly there are no world renowned street artist from Florida, although many of them deserve to be) we found nothing and no one based in Miami. So we expanded our search field a little a came across a twenty-nine year old street artist Evoca1. The street artist is based in Hollywood, South Florida. The initial disappointment of finding nothing in Miami, made way for enthusiasm about Evoca1, an unbelievably talented urban artist.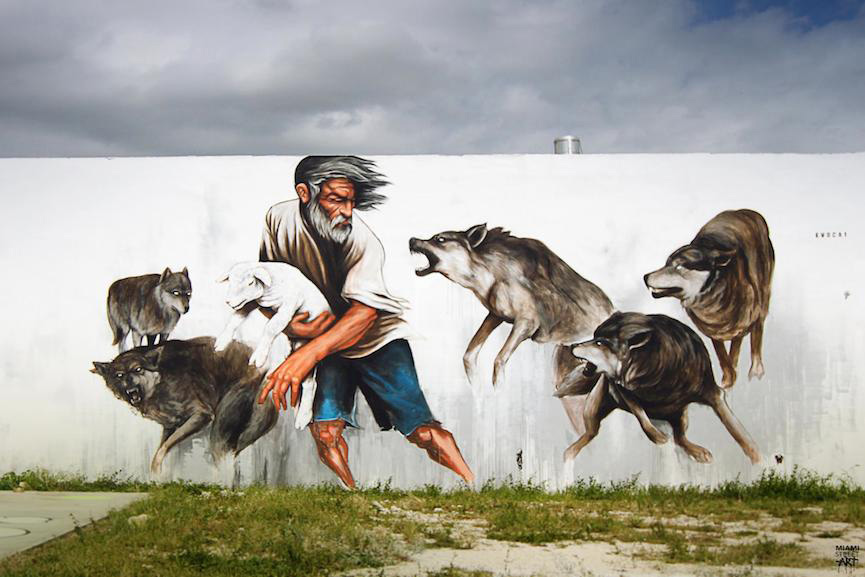 The man is a figurative painter, designer and urban artist. He was born in the Dominican Republic we're his youth was strongly influenced by Latin American culture and baseball. Already then young Evoca1 began painting walls. At age eleven he (probably his parents) made the move to the other Hollywood (the one in Florida).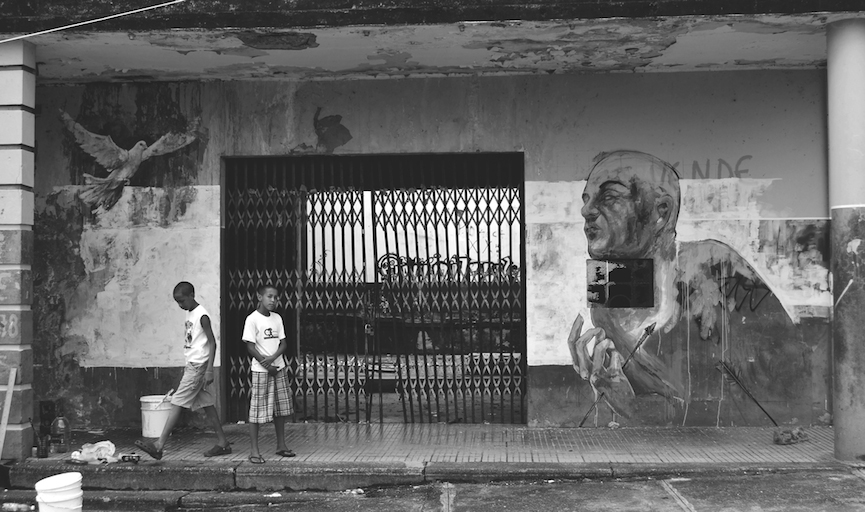 Evoca1 is and autodidact. Like many of his fellow street artists Evoca1 had no formal artistic training whatsoever. Everything from mixing colors and paint texture to spraying and painting Evoca1 taught himself. Considering the lack of artistic education his artistic finesse is extraordinary.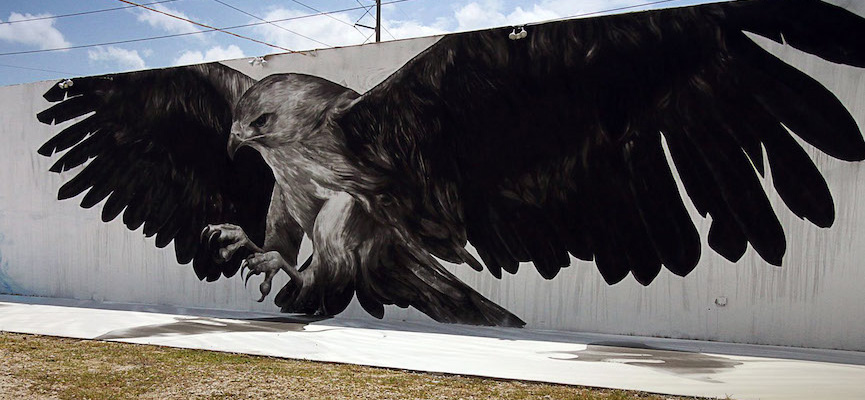 Evoca1 also lends his art to fashion. The label named Evoca1:SXM sells artesian crafted t-shirts with the designs of the Dominican artist. The label leads us to the next impressive facet of Evoca1. The designer/artist is also a philanthropist. With his project Sketches for Mankind he tries to raise public awareness about the circumstances of the societies differences in his direct environment. Thereby the transportation medium of his message is art. The projects assists people without shelter or in need of food by raising money through the sale of his fashion labels t-shirts and headwear.
Philanthropy: goodwill to fellow members of the human race; especially: active effort to promote human welfare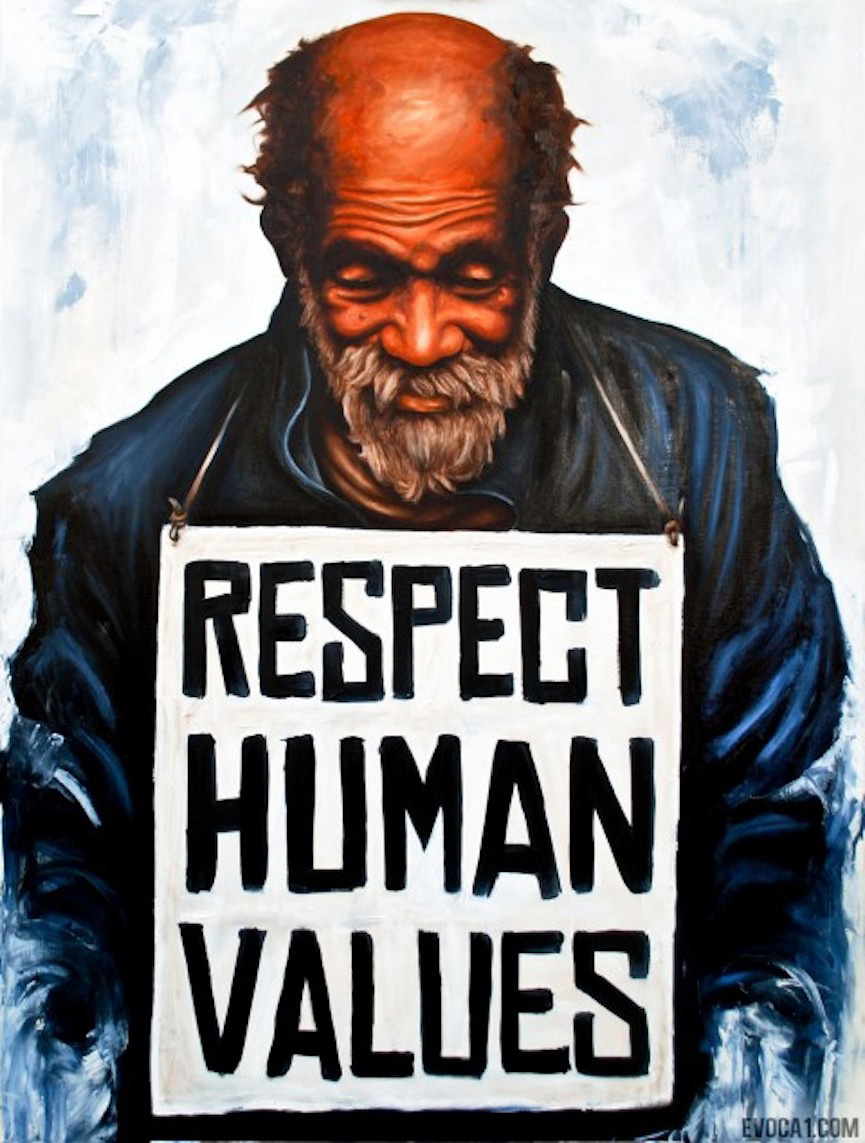 Pictures retrieved from: Evoca1, Street Art Miami, Street Art News & Design Wars