The duo from Brazil known as Os Gemeos, literally meaning - The Twins, is in fact a team of two brothers, Gustavo and Ottavio Pandolfo. Identical twins were born in 1974 in Sao Paolo and have started painting in 1986, as they were slowly becoming one of the most influential street art crews of the local scene. Os Gemeos have jumped to the forefront of international street art in 2013. They are now amongst the most expensive urban artists in the world, in a league with Shepard Fairey, Banksy or JR. Their imagery is unique and widely recognizable, while the inspiration for it is drawn from an endless well of the artists' imaginations. Poetic scenes contain stylized, cartoon-like characters that resemble illustrations of a children's tale or a comic, while revealing numerous influences from hip-hop scene and Brazilian indigenous culture.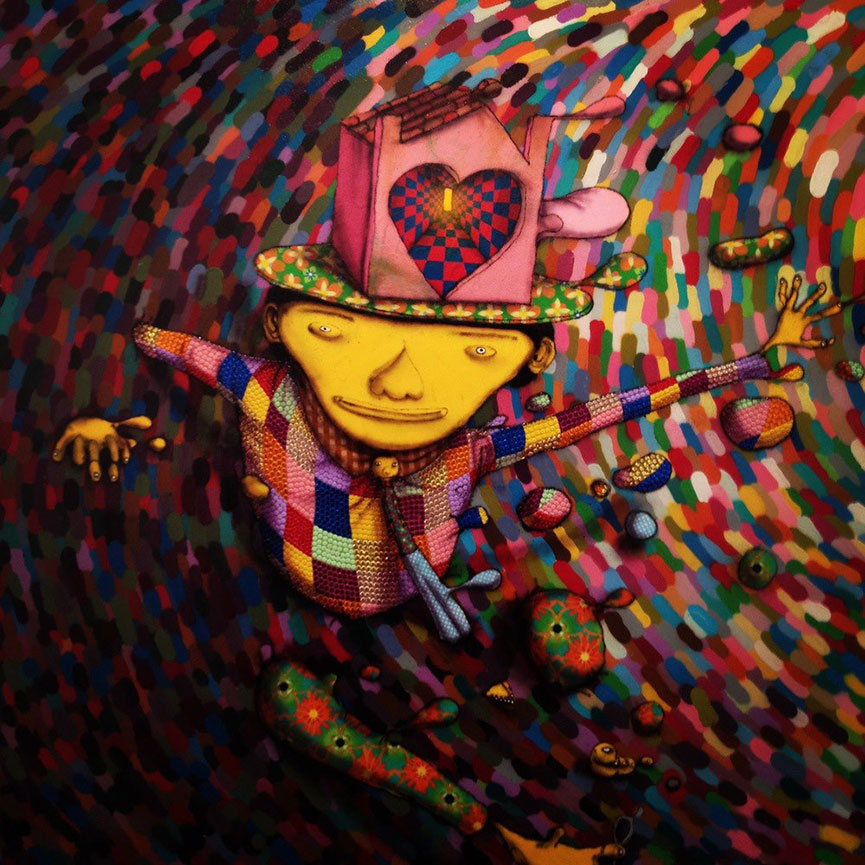 Os Gemeos – Early days
Spending their childhood and adolescence in the Brazilian capital city, Os Gemeos were exposed to a variety of street influenced cultural changes. In the late 1980s hip-hop descended to Brazil, and the twins were largely affected by it, starting as break-dancers and continuing with their early graffiti work. The initial style of their street art was yet to be formed, as it lacked consistency and artistic references they employed later on. They did show an amazing versatility when it came to media by using not only aerosol, but car paint, latex, deodorant and perfume bottles, when they had no adequate material. Although the expression was still a bit shaky, the duo has proven themselves as imaginative and highly promising.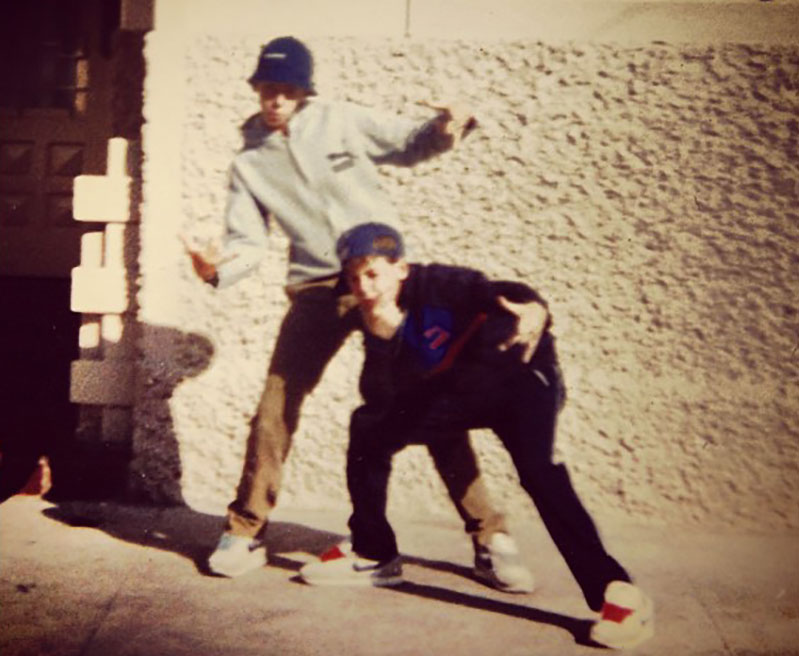 Barry McGee
The encounter with an American artist Barry McGee, a.k.a. Twist, who was engaged in a study program in Sao Paolo in 1993, ignited new flame of artistic viewpoints for the brothers. By this time, the 19-year-olds were already making a living by decorating shops and doing advertising gigs locally. Twist exposed the young Brazilians to a lot of photographed examples of graffiti in the U.S, sharing with them his knowledge of technique, overall experience and important contacts. Allen Benedikt, the founder of 12oz Prophet Magazine, met Os Gemeos through McGee, and jointly with Caleb Neelon conducted the first ever interview of the street art duo, making the crucial step towards their exposure to international audience.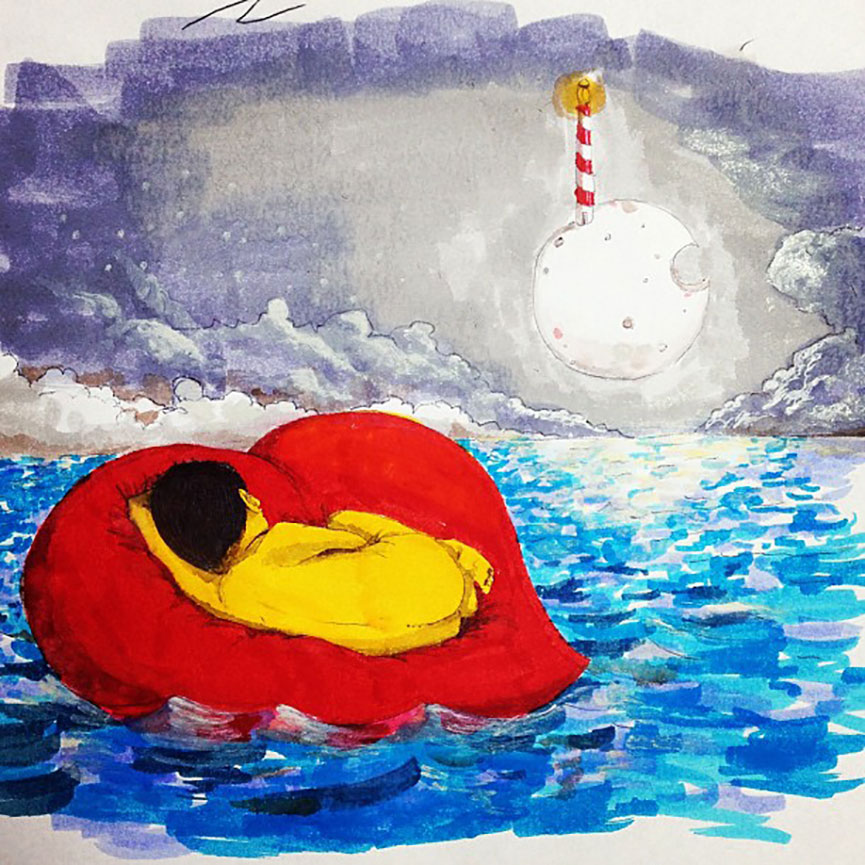 International exhibtions
The year 1995 brought an experimental exhibition of Os Gemeos street art at Museum of Image and Sound at Sao Paolo, and later in the year they exhibited several works and installations in Vila Madalena. As their style matured, Os Gemeos got invited to showcase their work in Munich, Germany, where they got significant international and European attention. Afterwards, they embarked on a trip around the world, keeping themselves occupied by many collaborative street art projects, which were finally followed by their first American solo exhibition at the Luggage Store Gallery in San Francisco in 2003. They were slowly shifting from the world of vandalism at the beginning of 2000s, as they were one of the few graffiti artists invited by the Brazilian authorities to paint on a train composition, which is not typically done in their country. Great commissions for the mural work followed, one of the most prominent being a mural executed in New York Chelsea district, and the 20 meter tall mural at Coney Island completed in 2005 as a part of a Dreamland Artist Club project.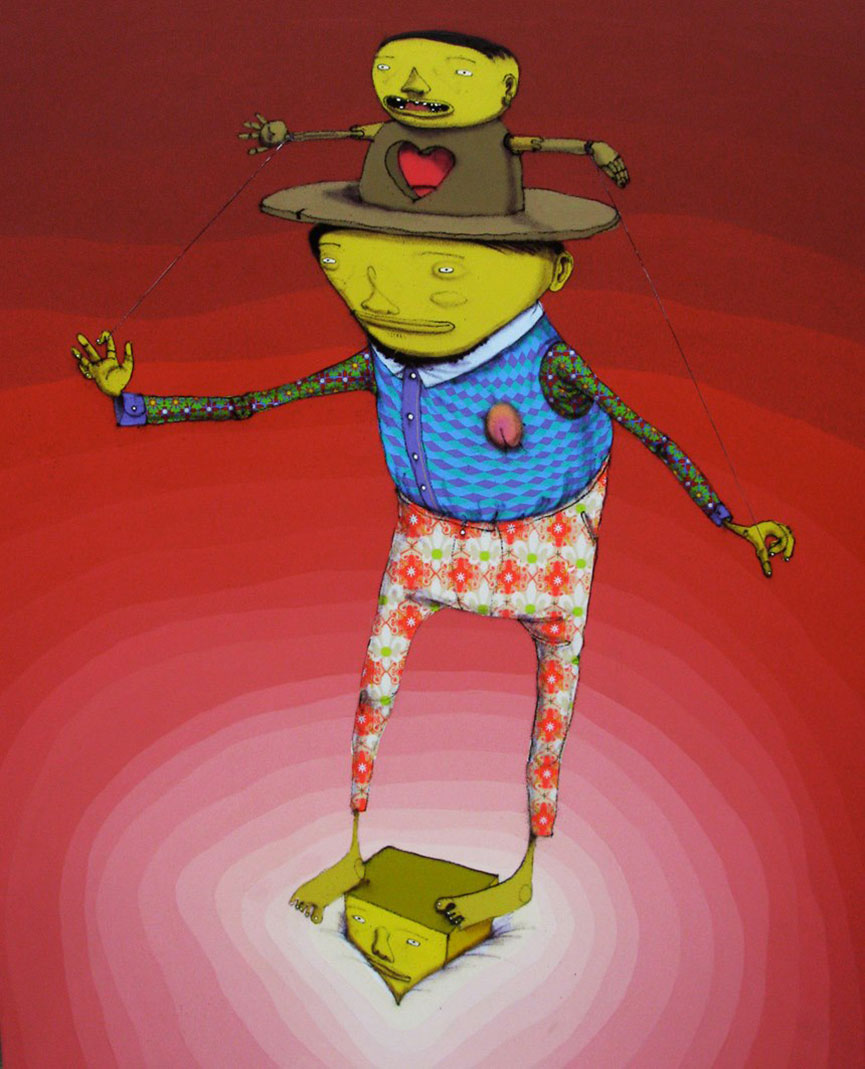 The turning point
Having been oriented toward mural art for a long time, the exhibition at Deitch Projects gallery in New York signified a turning point for Os Gemeos art. They began creating artwork that was studio oriented and prone to being noticed on the contemporary art scene, rather than remaining subversive. Their imaginative creations were able to reach further limits than the street from this point on, and their art was taking a three-dimensional shape. The twins began working on sculptures and installations, along with the paintings, and a year after they had an illustrious show in their hometown, at Galeria Fortes Vilaca. The popularity of the twins grew, so in 2010 they were participating at Fame Festival in Grottaglie, Italy and in 2012 they had a noted exhibition at the acclaimed Institute of Contemporary Art in Boston, to mention only some of their projects.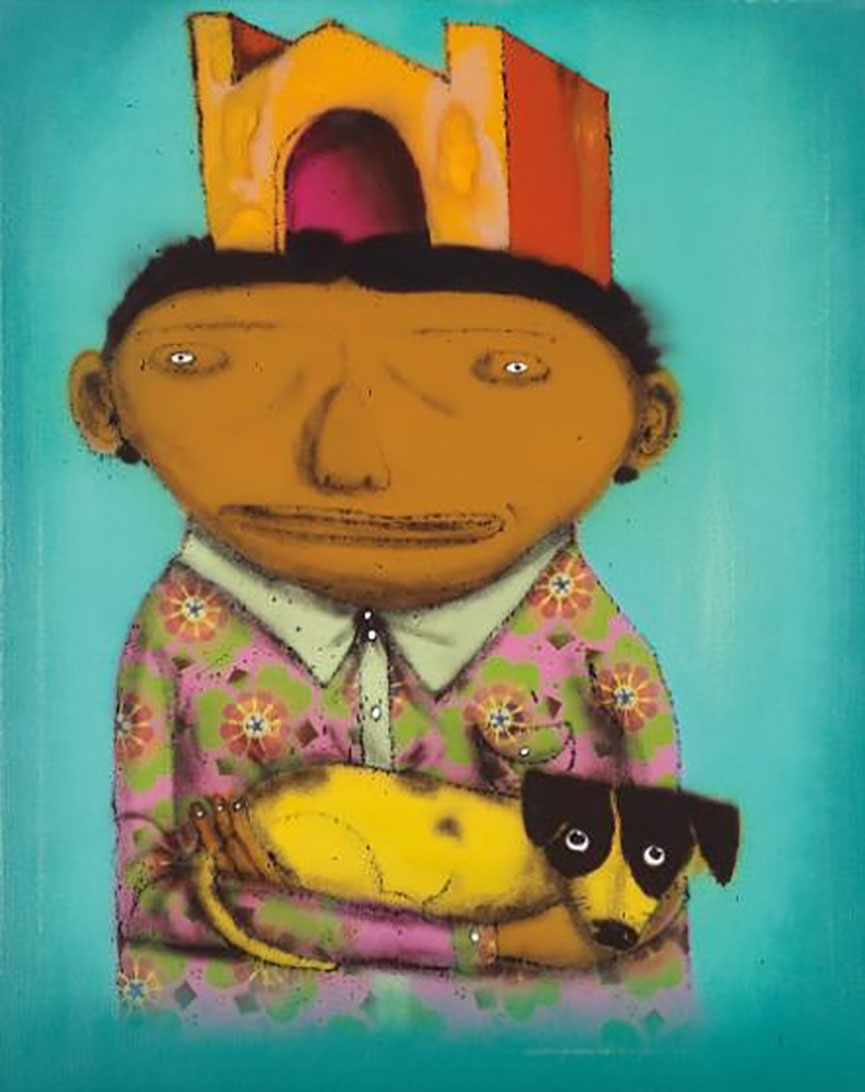 Os Gemeos today
Os Gemeos are today one of the most eminent world mural and graffiti crews, being constantly featured through a vast number of exhibitions and mural commissions globally. Public is inclined to enjoying their style, their gigantic yellow characters, funny and grotesque, yet lovable and childish, symbolic and tame, illuminated with their lively palette and the immediate connection with the viewer. They are present at art fairs, studios, galleries, and they still collaborate with fellow graffiti artists on mural and street projects. One of the latest collaborations they had was with Banksy, displayed as a part of his October NY takeover, but it appears that the duo never stops.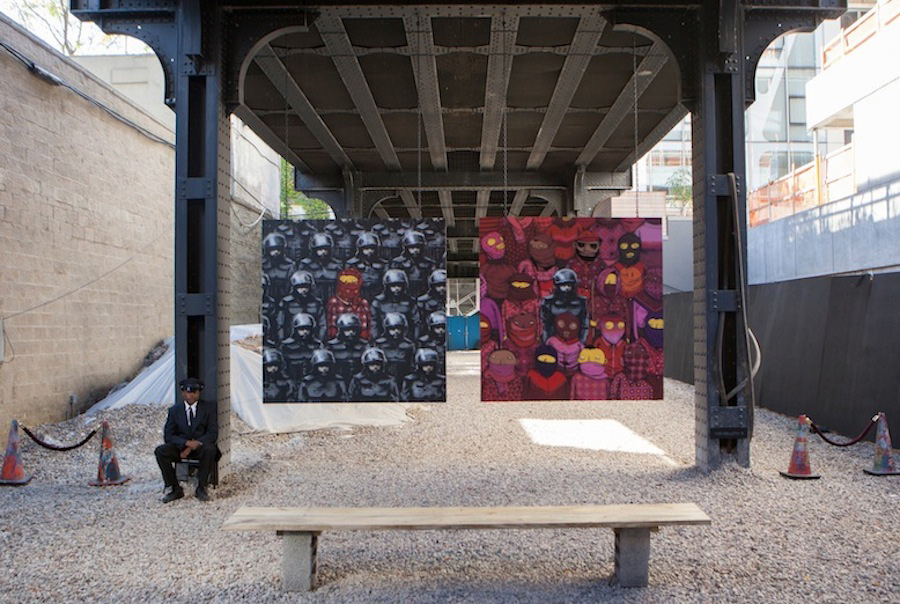 Pictures retrieved from: Os Gemeos