Just back from the opening of his new solo exhibition in Geneva, French graffiti artist and member of Da Mental Vaporz graffiti crew, Sowat, joined us for a fascinating chat about his life and work for the latest in our Widewalls Podcast interview series.
Sowat has just opened his successful solo exhibition, Ars Longa Vita Brevis, at the Richard and Le Feuvre Gallery based in Geneva, Switzerland, more of which you read about in Sowat in Geneva with Le Feuvre. In the interview with Widewalls, you can find out more about the exhibition, his techniques and just how he arrives at titles such as The Abyss and Lost Highway for his wonderful graffiti writing inspired artworks. A member of the infamous graffiti crew Da Mental Vaporz, which includes artists such as Bom.K and Kan, Sowat also reveals how being part of a graffiti crew is not just about painting, but about being part of a family.
In our interview with Sowat, you can also discover how the Cholo writing of Chaz Bojorquez inspired him to take up graffiti and listen in to the truly fascinating story of the Mausolée project with Lek, more of which you can see in the Mausolée video. Sowat also discusses the Tracés Directs project and also the Palais de Tokyo project with Lek, Mode2 and Futura. See more in this Tracés Directs video.
Have a listen to our Widewalls Podcast #12 with Sowat which will take you on a journey from Cholo gang writing, URBEX, to working with renowned music composer Phillip Glass, Lek and finally solo exhibitions and galleries.
For more info on various Sowat projects visit the mausolee website.
Follow the Widewalls Soundcloud page for all the latest podcasts.
Explore the Widewalls Interview section for recent interviews with Zabou, Dzia, Max Rippon and more.
For all the latest interviews sign up to My Widewalls today.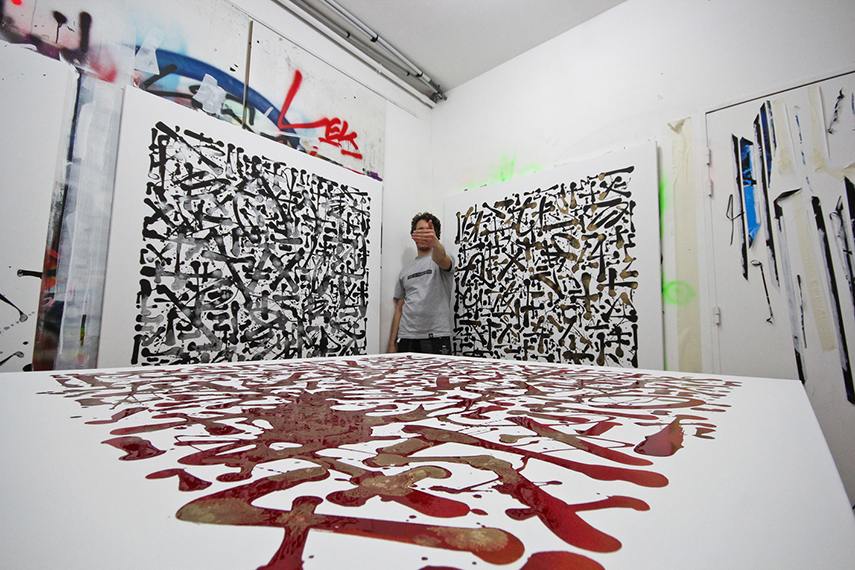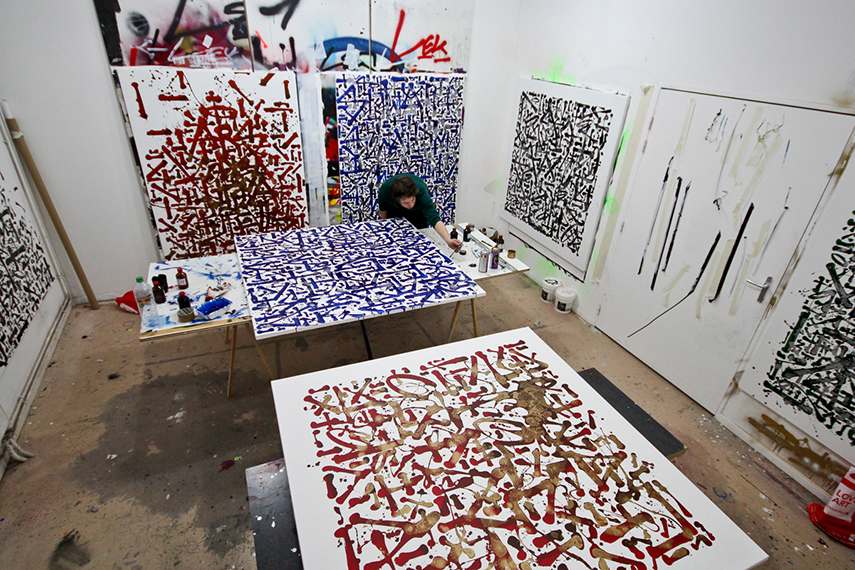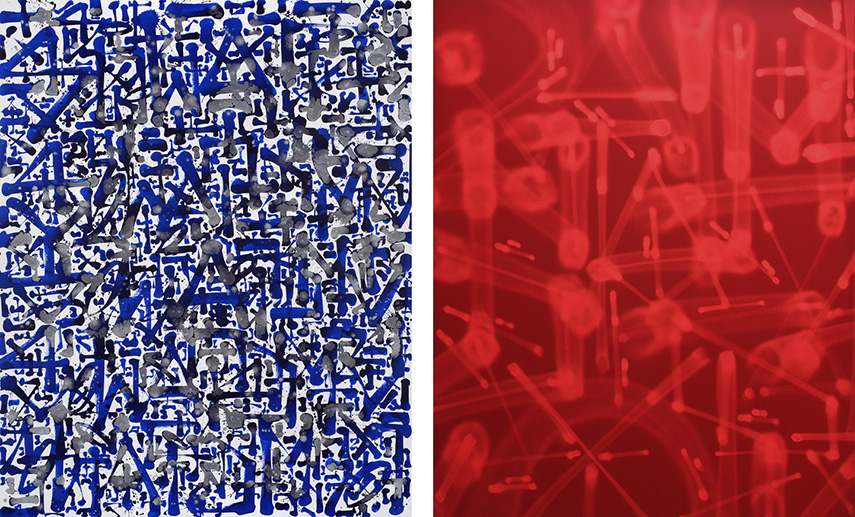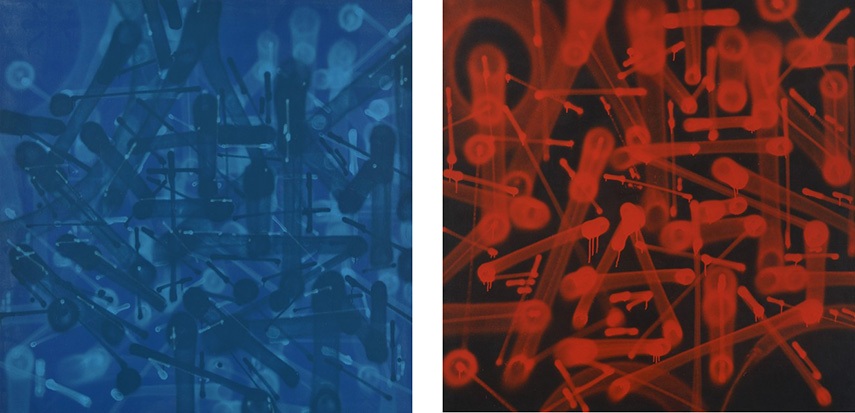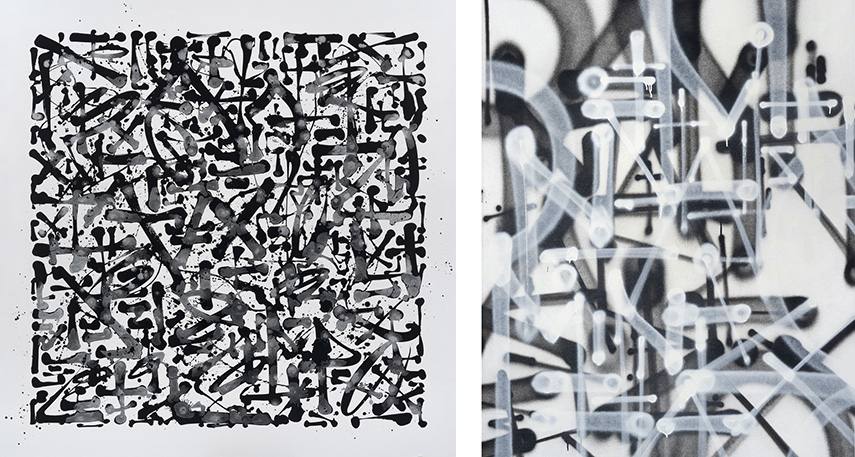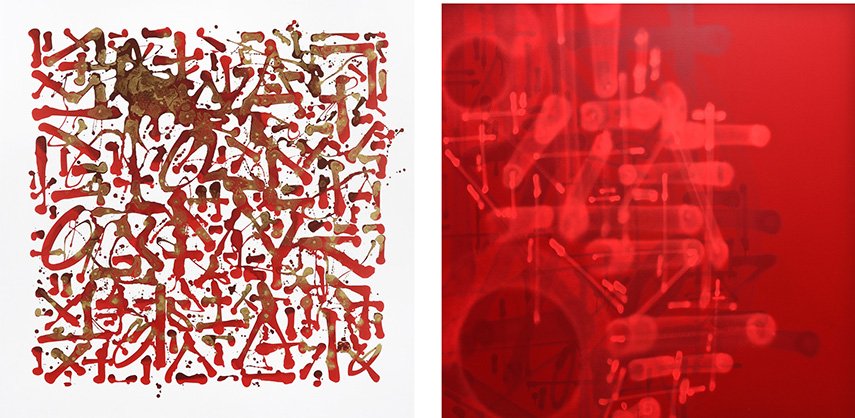 Photos by Nicolas Gzeley, courtesy of Sowat & Richard and Le Feuvre Gallery.