For the 14th in our series of Widewalls Podcast interviews, we were privileged to be joined by the esteemed graffiti writer and graffiti sculpture artist Peeta. The Italy based street artist has gained a well-deserved international reputation for his phenomenal 3D graffiti writing style on walls and impressive graffiti based sculptural works.
Earlier in the year, Peeta enjoyed a successful solo exhibition entitled Parallel Realities, which was presented by Montana Gallery in Barcelona Spain. We thought it was time to catch up with the talented graffiti writer Peeta and pose him a few questions in a Widewalls Podcast interview, where we discuss how the Italian street artist started out creating graffiti, the importance of light and shadows within the 3D sculpture works and life with the graffiti crews that he is a member of, EAD Crew from Italy plus the FX and RWK Crews from New York.
Peeta also discusses in the interview various painting projects he has taken part in, including painting artworks in Russia, Paris, London with the Sadlers Wells Theatre and on rooftops in Queens, New York. By listening in to our interview with Peeta, you will discover why he only uses his name in his artworks and details of his latest graffiti sculpture, a collaboration with Labuenaylamala (Raquel G) from Spain, more of which you can see in the exclusive photos below.
Have a listen to our Widewalls Podcast #14 with Peeta below, scroll down to see his latest collaborative revolving sculpture with Labuenaylamala, entitled Aligner and prepare to learn more about the Italian artist.
Take a look at the Peeta website for many more images of his wonderful artwork.
Follow the Widewalls Soundcloud page for all the latest podcast interviews.
Explore the Widewalls interviews section for many more revealing chats with people from the artworld, including Sowat, Sten Lex, Dzia and Zabou.
For all the latest news on your favourite artists, sign up to My Widewalls today.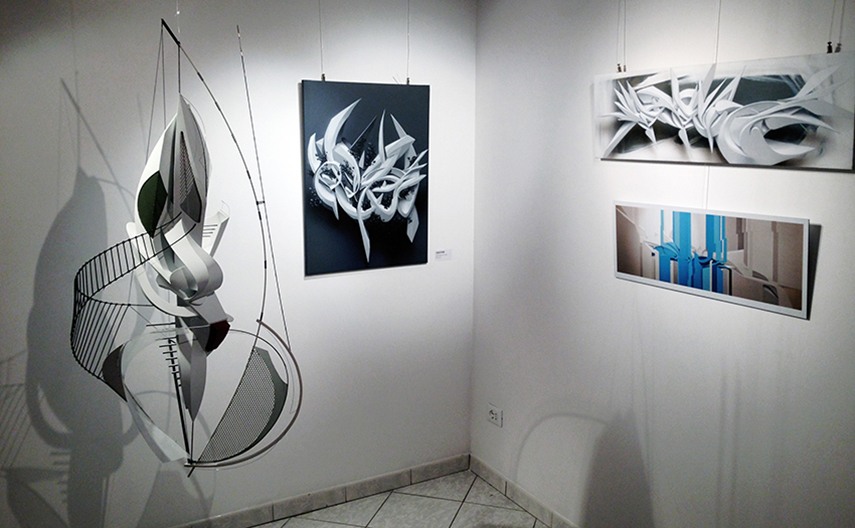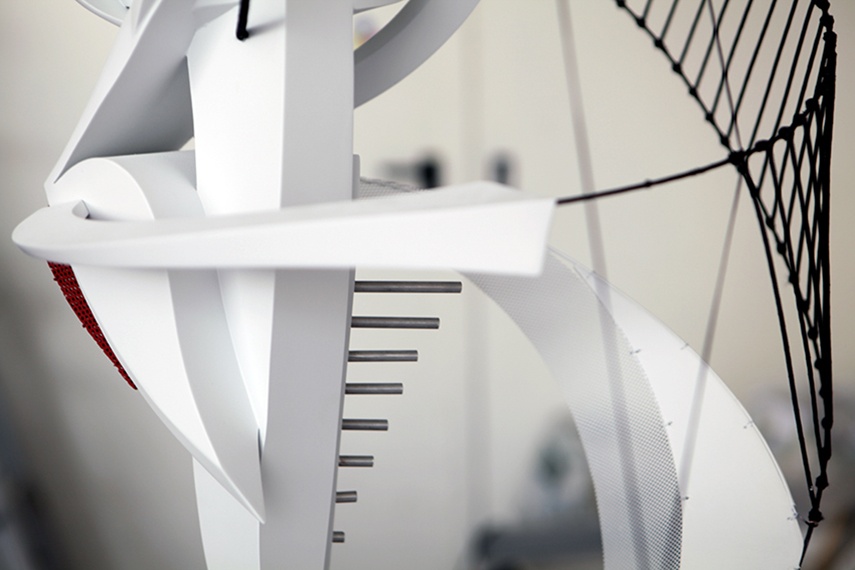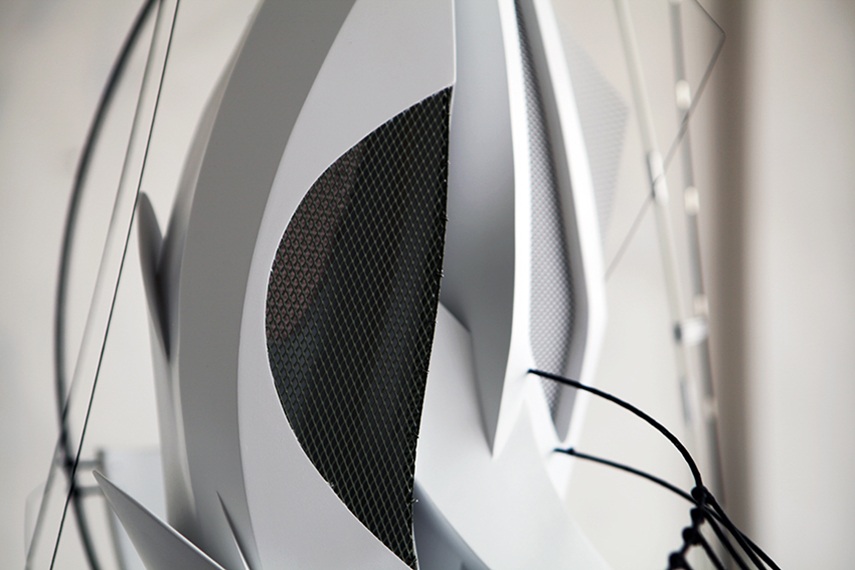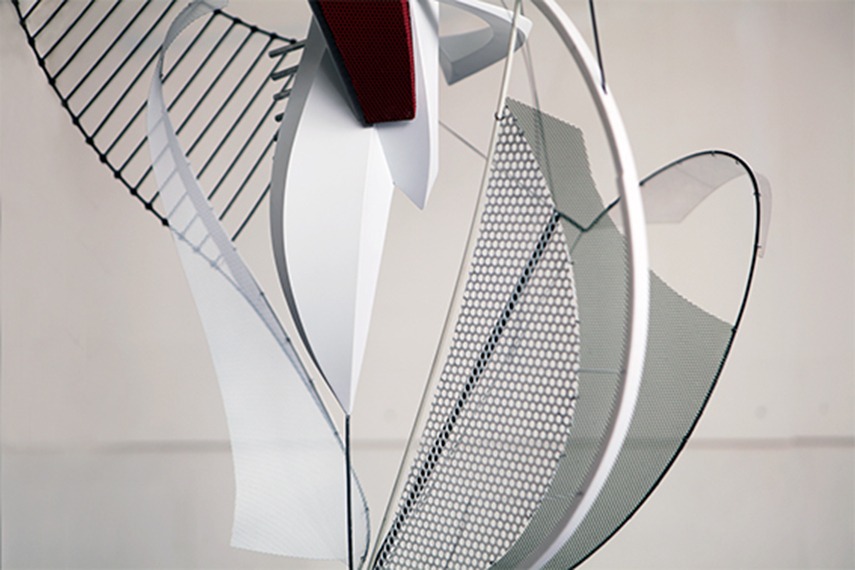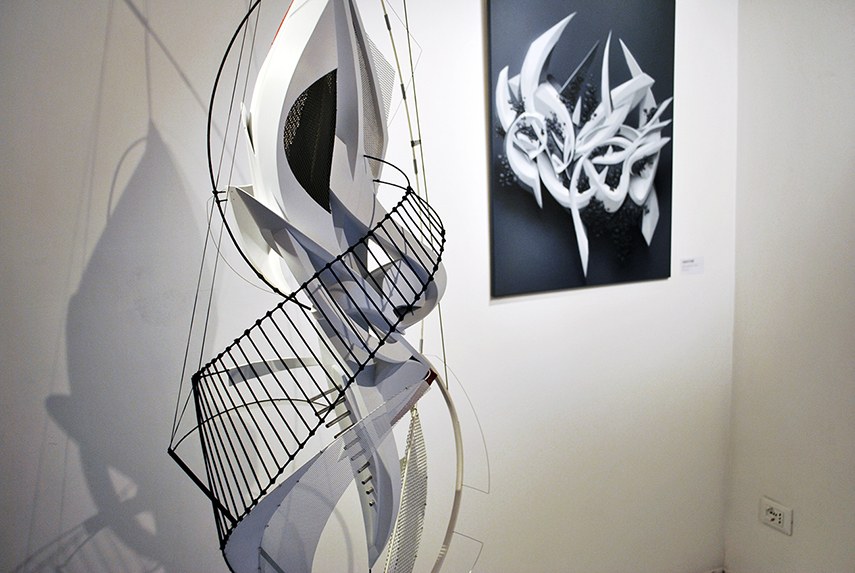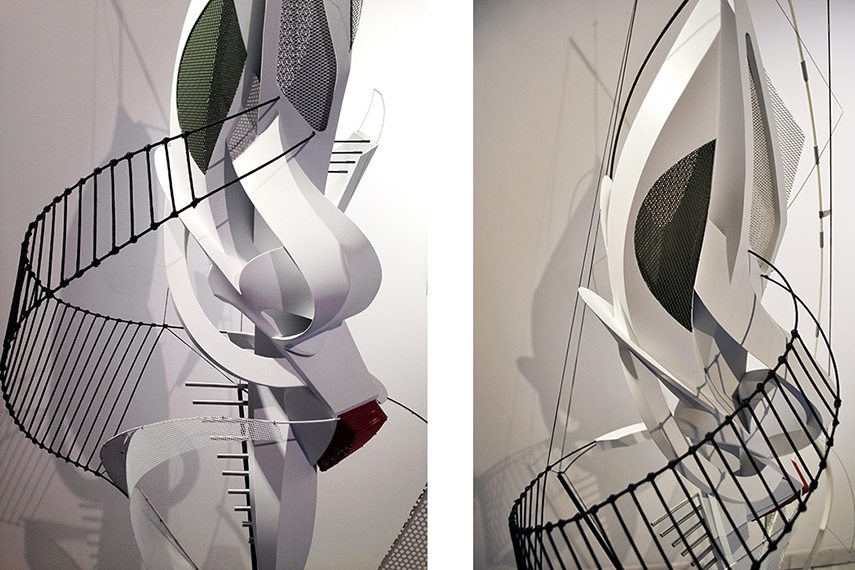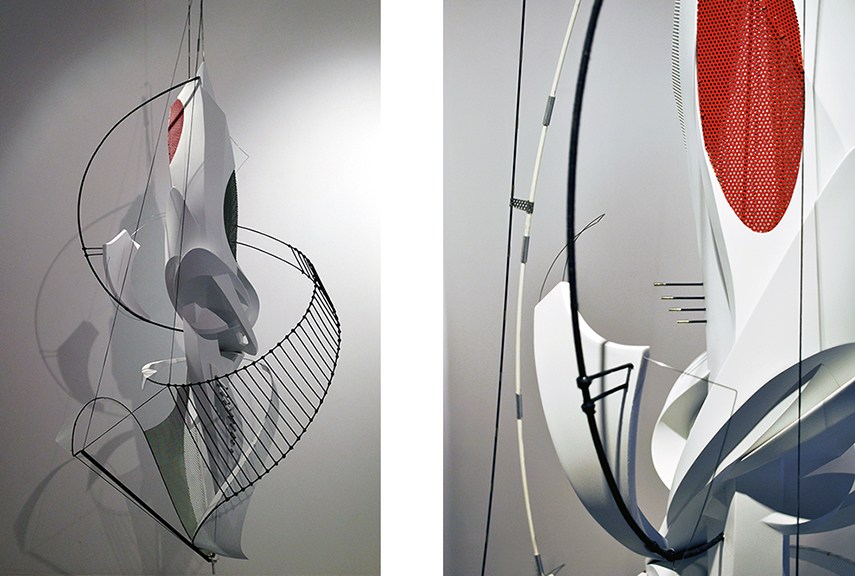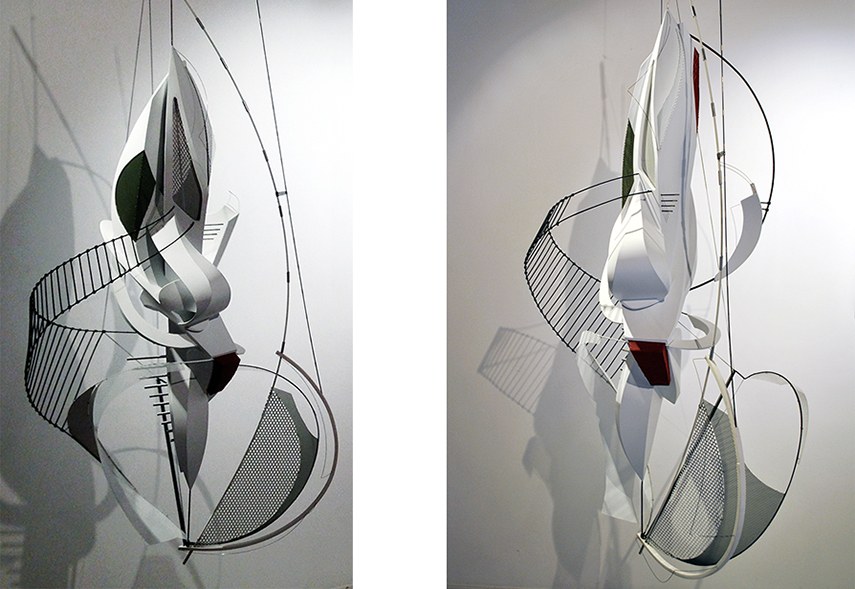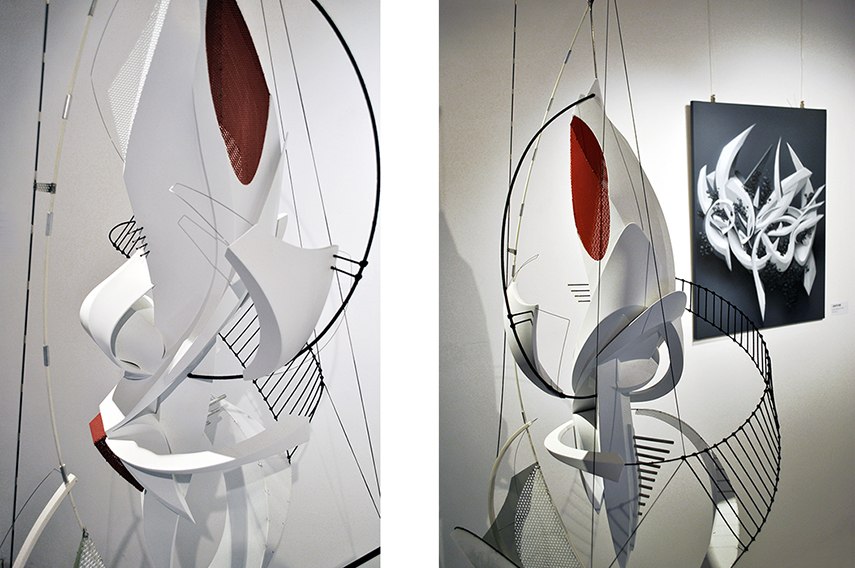 Featured Image: Peeta - In front of mural in Rovigo. Photo via ilgorgo.com
All other images courtesy of Peeta.