British artist Xenz first started out tagging his name at the age of 14, known then as sense, before evolving into the character we now know as Xenz. In a long career, the artworks of Xenz have moved way beyond what is termed as graffiti, creating magnificent imaginary landscape murals which are equally at home on walls or canvas. Having moved to Edinburgh to study textiles, before heading to Bristol, where he became involved in the legendary street art scene and finally to London, the work of Xenz has taken the well-respected artist on an incredible journey.
Xenz very kindly joined us recently for a friendly chat, just an hour or two before the opening of his latest solo exhibition, The Moon on a Stick at Fluorescent Smogg in Barcelona, Spain. The affable artist, originally from Hull, took us on a journey from climbing over walls to tag his name in rival schools, to exotic locations such as India and Australia, destinations that the young lad from Hull never thought he would see.
During the interview, the down to earth Xenz enthusiastically discusses all manner of topics, from his humble beginnings, his work for various clients and projects, the publishing of The Art of Xenz book in 2013, to exhibitions in India, Australia and Spain. What is obvious from spending some time talking with Xenz, is that he is an artist with a genuine love for art and life and truly appreciative of the journey his beautiful artwork has taken him on. You can read a Widewalls interview with the artist in Xenz's Illusions and take a look at a previous exhibition, Building the Dream.
Take a listen to the Xenz Widewalls Podcast interview for beer, women and laughs and check out the soundtrack that was played at the opening of his recent exhibition, before scrolling down for some wonderful exclusive images from the show just to get the full Xenz experience.
For the latest Xenz news, follow him on his Xenz website and Facebook page and follow all the latest podcast interviews over at Widewalls on Soundcloud.
Finally, check out the Widewalls Interview section for a whole range of podcasts and written interviews including Sowat, Peeta, MadC, Sten Lex and many more.
Follow all your favourite artists and the latest interviews by signing up to My Widewalls today!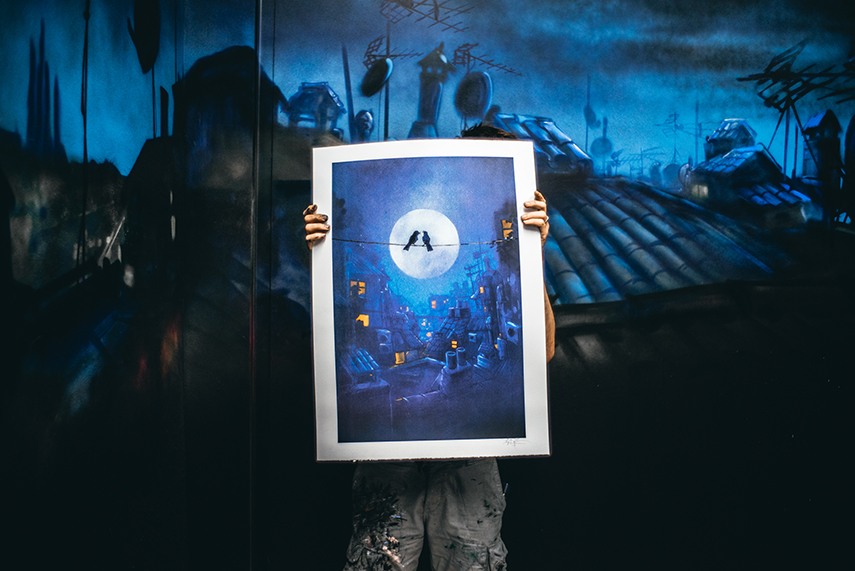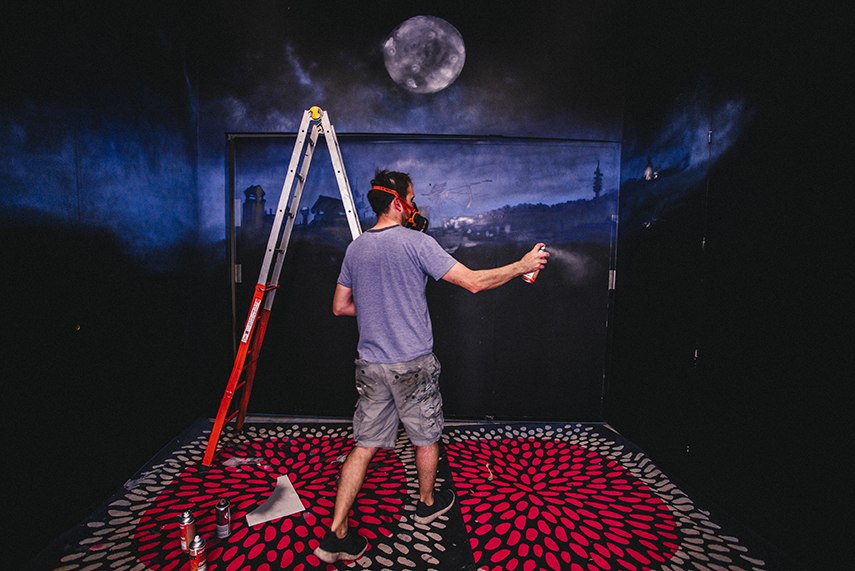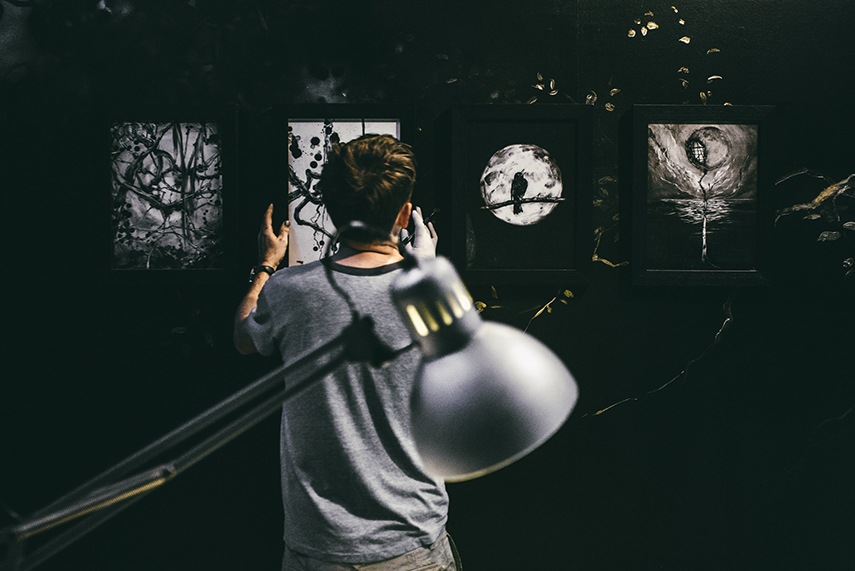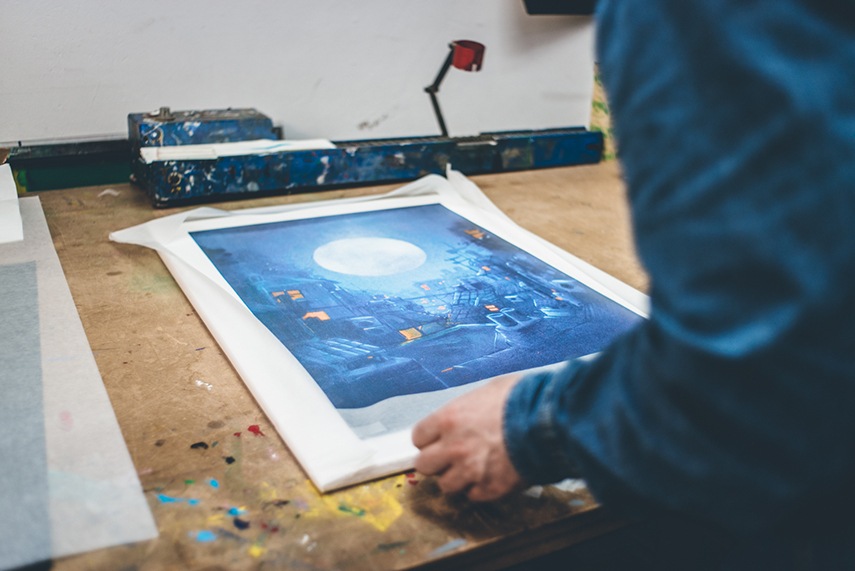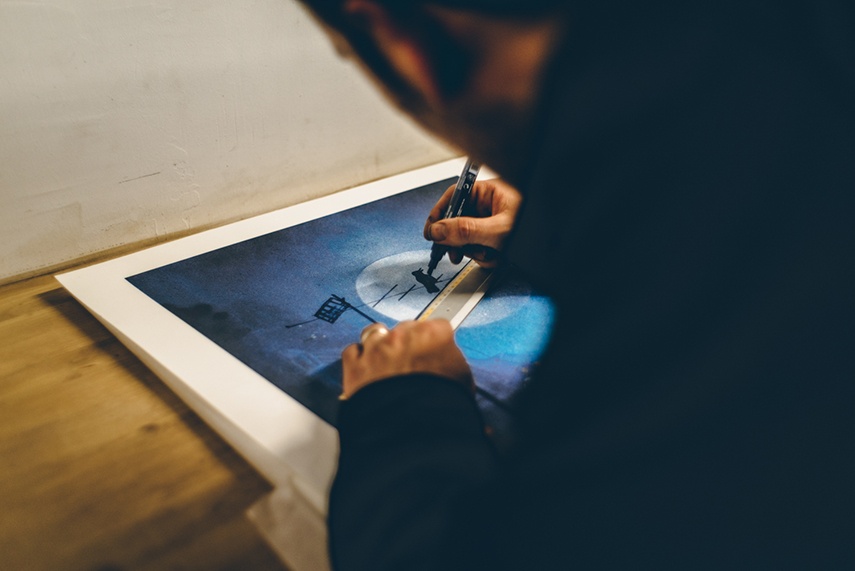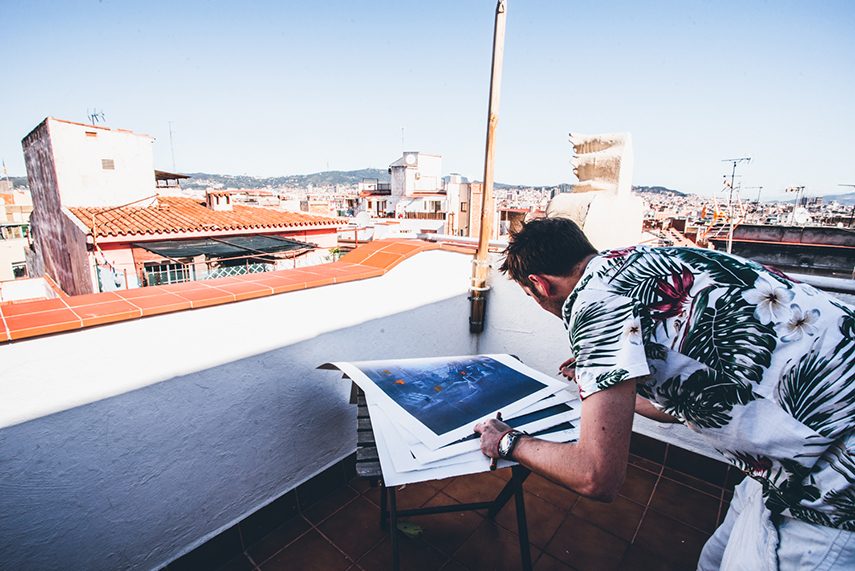 Images courtesy of Filipp Shamshin.