German artist LOOK made one of his first steps in the art world as a kid playing Sim City with his friend, painting pixel by pixel virtual walls of his virtual town. He was truly inspired after seeing a documentary about the American street artist, Seen, to start doing his own graffiti around the age of 15. LOOK explained to us that graffiti scene in the northern part of East Germany was a place of a very few graffiti role models. Influenced mostly by the bad graffiti, LOOK and his friends had to invent their own style. After taking a short break from graffiti art some time ago, he returned more determined than ever. Ever since, he seems to be quite busy.
Fortunately, he found some time for this pleasurable interview about his previous projects and about the ongoing exhibition The Night Sky is Full of Rainbows at Rabbit Eye Movement in Vienna. In January this year, he visited Chennai in India to do some serious painting, and you can read his impressions in LOOK The Weird's Chronicles #1, #2, #3 & #4. Later this year, LOOK will head to New York City with a couple of friends from The Weird crew to help some walls come to life.
We had the time to talk about his Ultraland and the origin of it. It appears that a part of his inspiration and visual experience is drawn from his dreams. Ultraland, a post-apocalyptic struggle with mortality, occurred as soon as he tried in his dream to tag Adolf Hitler's car.  Mortality is an omnipresent motif in his paintings. He is not afraid of mortality as much as he is afraid of human stupidity.
Take a listen to our podcast and find out how can bad graffiti be a great inspiration and if the night sky rainbow really exists. And don't forget to check out the images below, they are exclusive.
For the latest LOOK news, follow him on his PeachBeach website and Facebook page and follow all the latest podcast interviews over at Widewalls on Soundcloud.
Finally, check out the Widewalls Interview section for a whole range of podcasts and written interviews.
Follow all your favourite artists and the latest interviews by signing up to My Widewalls today!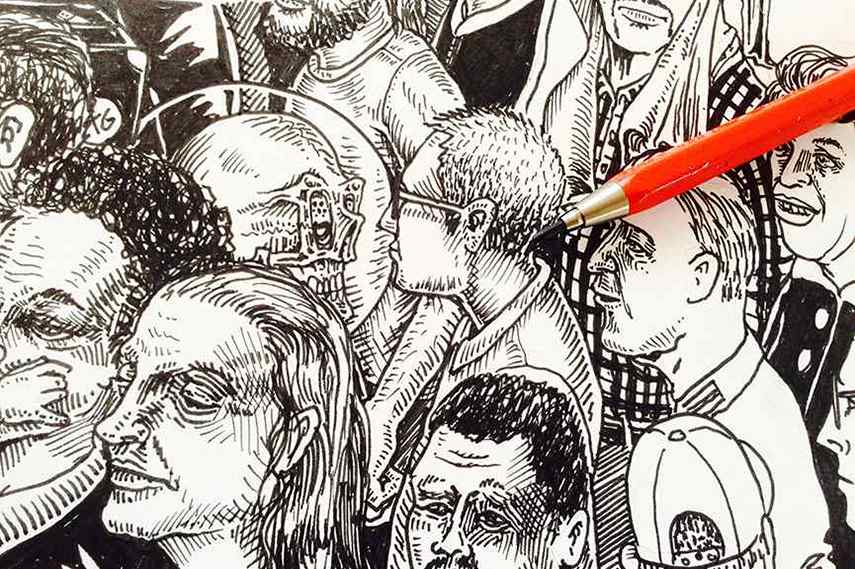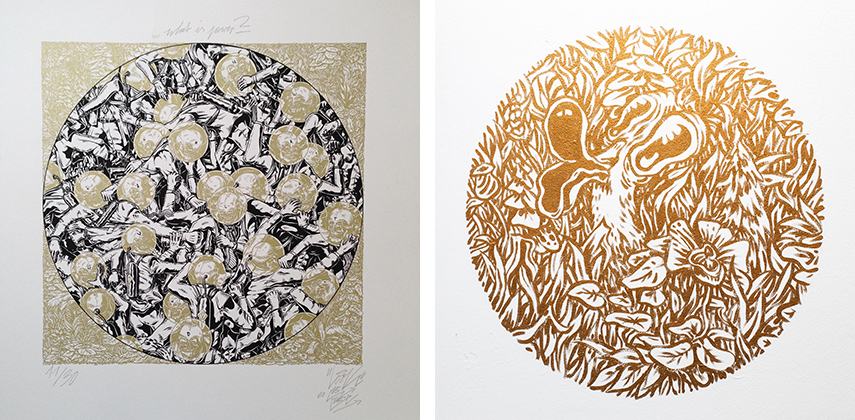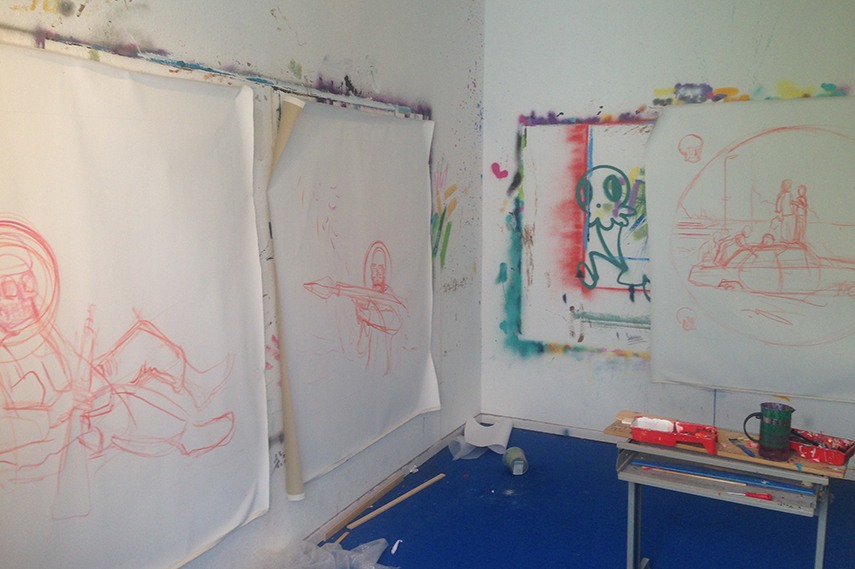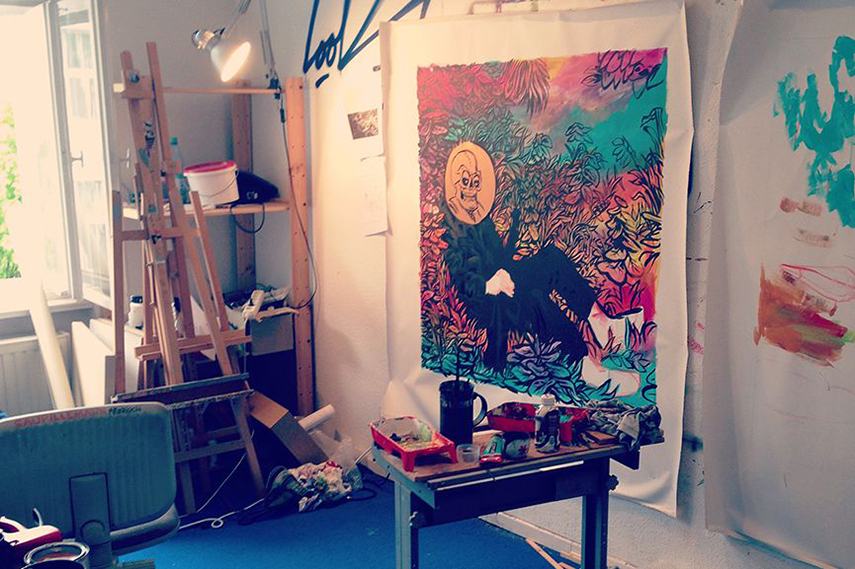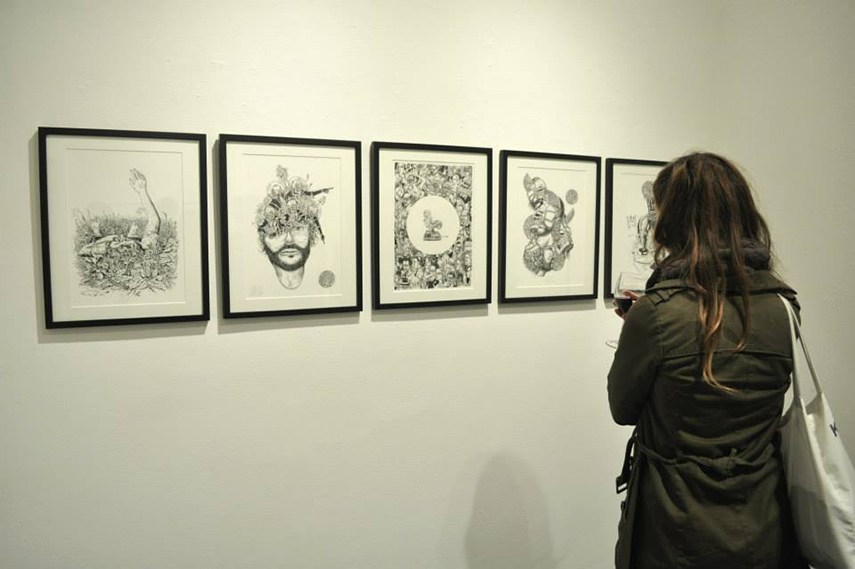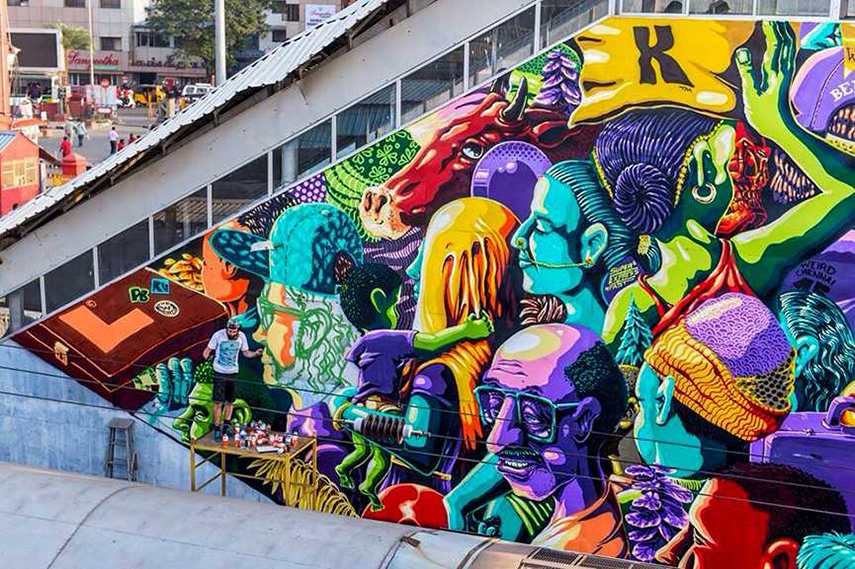 Images are a courtesy of Look the Weird, Lena Fingerle and Rabbit Eye Movemen.