Organic beyond the point of comfortable, tactile just as much, a tangible illusion, engaging on so many levels - it easily sparks a discussion about various topics, from life to art and back (although it's one and the same, isn't it?) This, in short, would be the description of the work of British sculptor Kate MccGwire.
Featured in Complicit, a show curated by Coates & Scarry opened at Gallery 8 this week, Kate MccGwire was unanimously elected Artist of the Week by our editorial team. Her work is currently on display at RWA in Bristol and also at the Venice Biennale as a part of the Glasstress project.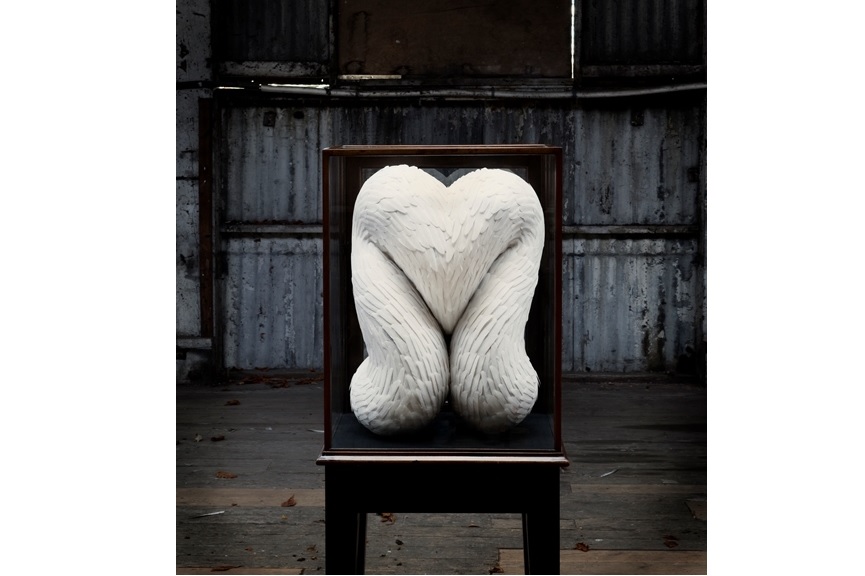 Kate MccGwire's Curiosities
A while ago, I had the opportunity to experience Kate's work personally and I use the word 'experience' consciously. Although her art was something I was familiar with, I had never seen anything of hers until that one gallery day in the Belgian capital. Just art browsing, I stumbled upon a very wonderful exhibition at La Galerie Particuliere inspired by the Márquez' masterpiece novel One Hundred Years of Solitude. By chance, I had just read a book some months before that moment and as the somewhat chaotic, romantic and mystical fable was still unraveling in my mind, there it was - a group exhibition made to answer all of my issues about it. Finally, I've decided I'm not a Márquez fan, but I got something else to go crazy over - Kate MccGwire feather sculpture. Immediately I felt the need to stroke the odd being trapped under the perfect glass arcade, a weird, preserved thing that shouldn't exist at all. It belonged inside a curiosity cabinet, along with other strange angelic monsters, it was an artificial interpretation of something - other. Ever since, I have been following Kate MccGwire's work and have been looking forward to seeing it again.
So, you can imagine my exaltation about the chance to interview the artist whose work I love. In this edition of Widewalls podcast, I finally got the chance to ask Kate about her work, her beginnings and her creative process.
I was nervous and embarrassingly star-struck and all I can say now is -
Kate, thank you for a wonderful conversation! Looking forward to meeting the Siren in October!
Everybody else, hope you enjoy this conversation as much as I did!
Scroll down for the images of the works mentioned in conversation.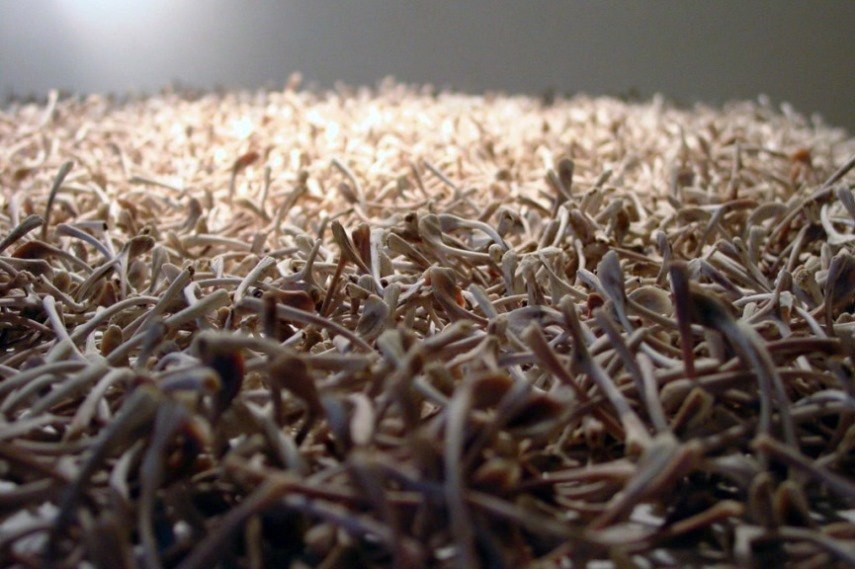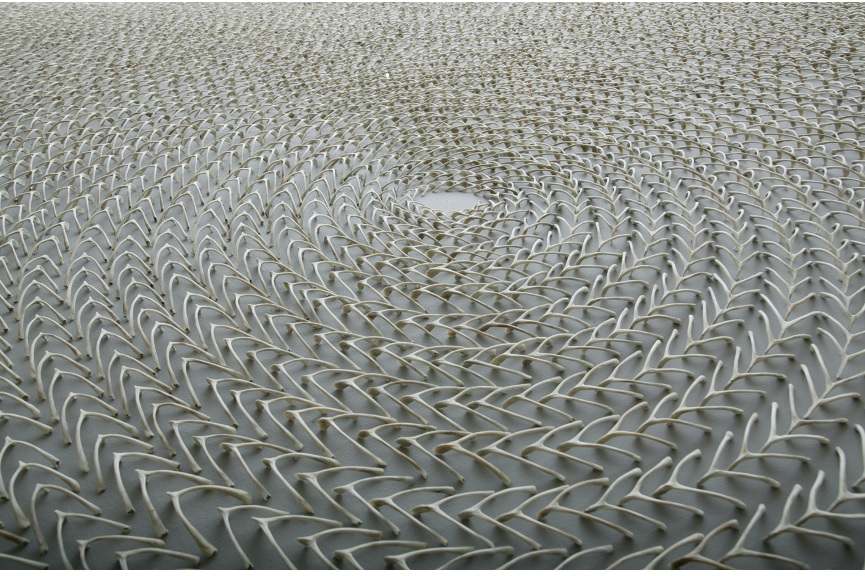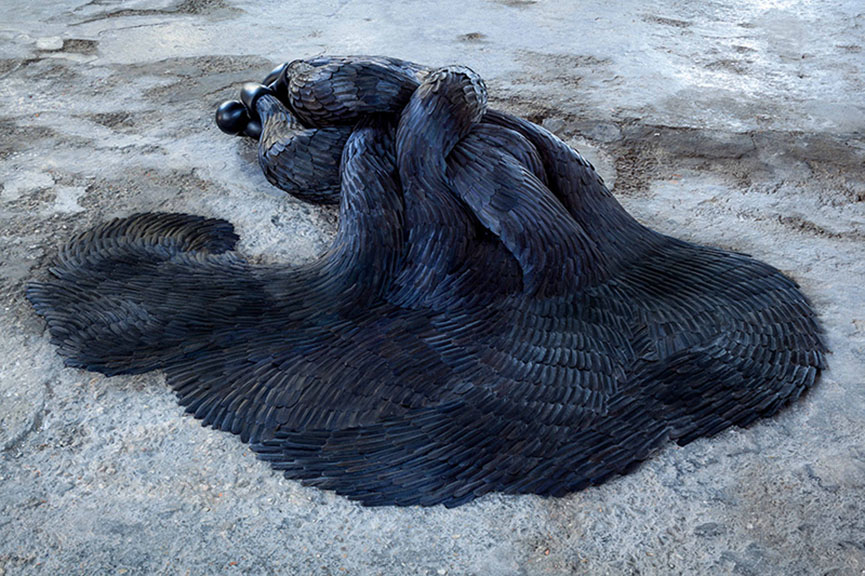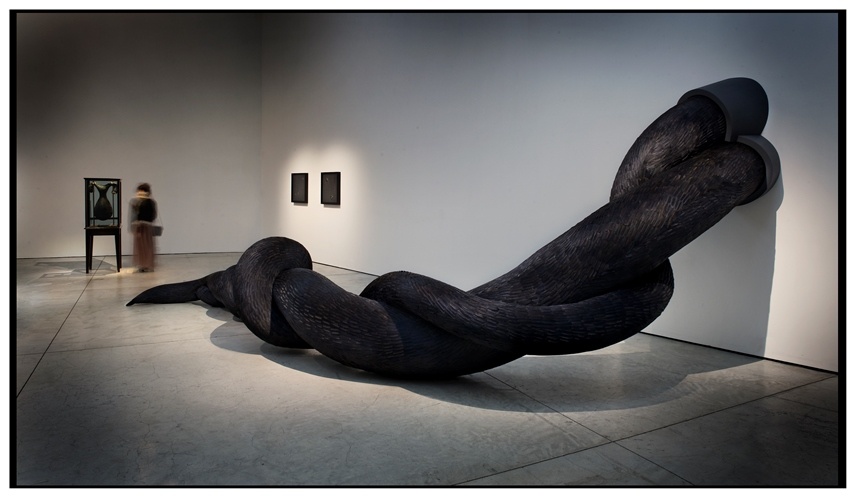 Keep track of Kate MccGwire's opus via her website.
Feature image - Kate at RWA Bristol, Courtesy https://rwabristol.wordpress.com/
All other images courtesy of the artist.
Keep yourself curious! Sign up for My Widewalls and keep discovering!