Starting January 16, 2016, audience is able to see William Leavitt's The Small Laboratory on display at Honor Fraser Gallery in Los Angeles. Within the peculiar piece of the Los Angeles-based artist, the worlds of sculpture and stage play collide within the same inertion in time. The ongoing experiment represented by percolating liquids, faux flames, copper wires and various antennae is left unattended, and it gives viewers a sense that something may occur at any given moment. Leaving the narrative open ended, The Small Laboratory does not in fact mark the entire exhibition. Bringing together four artists who have shared both professional and personal experiences for decades, Recent Paintings shares space with William Leavitt's installation and is on display at the same time.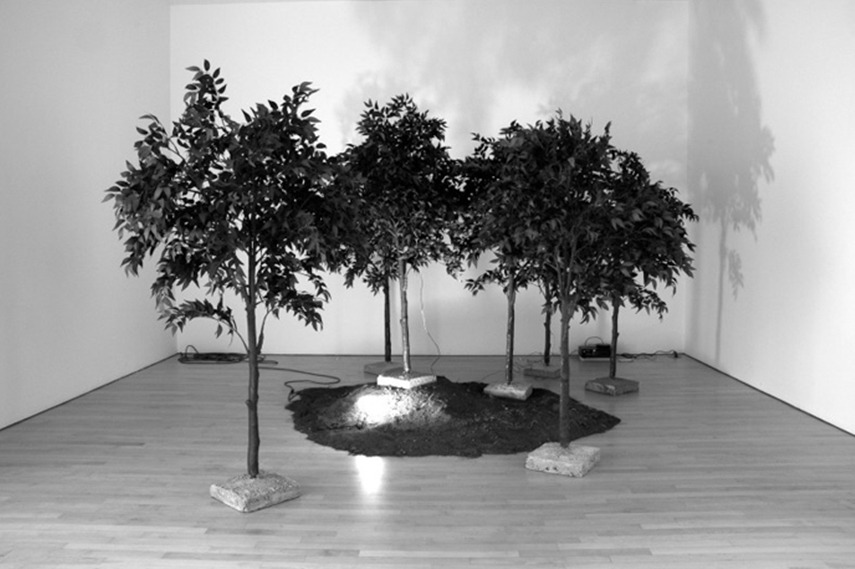 The Science of William Leavitt
The wide practice of William Leavitt includes sculptures, drawings, installations, performances and paintings, and they often portray scientific references like telescopes and molecular models. His scientific focus is obvious in The Small Laboratory as well, and though the sculptural work and the visuals are enticing, Leavitt leaves space for thought as there is no one carrying out an apparently ongoing experiment. The whole piece seems to exist in a state of currently happening, generating an atmosphere of an endless loop which completely confronts the traditional static view a sculpture emits. This feeling stretches beyond his sculptural work, and his paintings and drawings to be displayed as part of Recent Paintings allude to narrative without entirely revealing their stories. The interiors he depicts recall the aesthetics of advertising, as they invite the viewer for a closer look much like in marketing materials.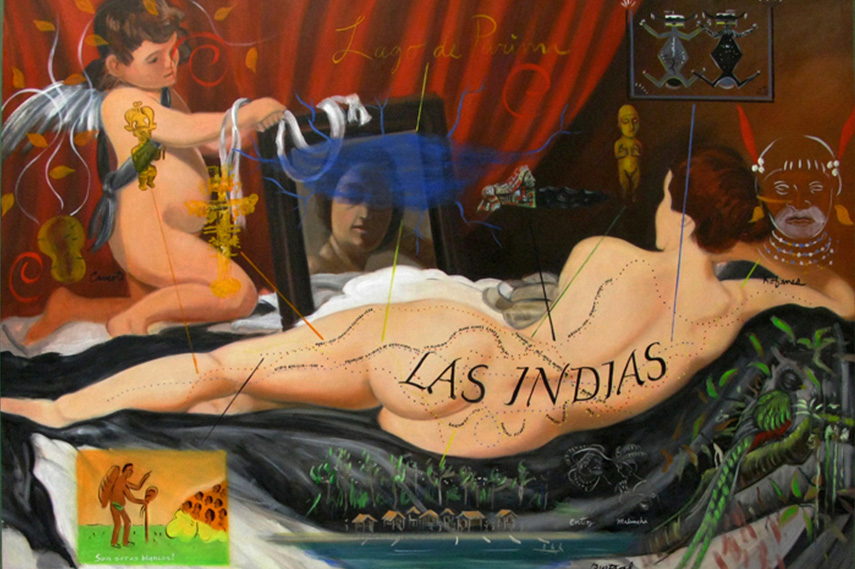 More Than a Solo Exhibition
Curated by William Leavitt, Recent Paintings will share space with the installation of The Small Laboratory and features the work of three other artists that have had their professional paths intersecting for decades. Katy Crowe focuses on nature and ancient architecture in her work. Often displaying desert landscapes, her painting invoke both visual pleasure and deep thought, alternating between revealing and concealing illusionistic depth. Using complicated and often darkly humorous compositions, Raúl Guerrero turns to the historical roots of visual tropes, twisting modern cultural assumptions and stereotypes. His work rallies attention towards foundational narratives that are slowly disappearing in our late capitalist world. Janet Jenkins' most recent series of paintings was inspired by the everyday features of urban life, and displays the use of oil stick upon a mottled texture. Taking photographs of graffiti on lampposts, parking meters and newspaper boxes, she reproduces them on the surface of the canvas, creating compelling images.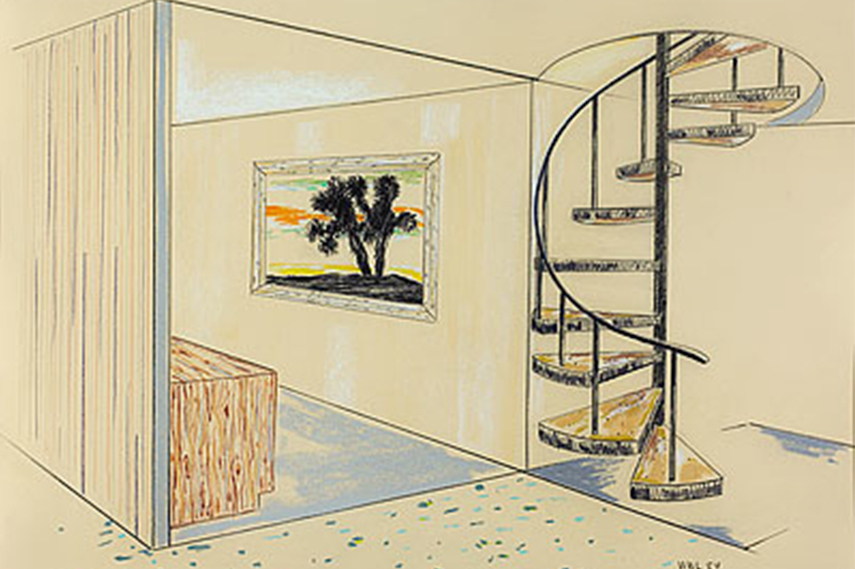 William Leavitt Exhibition at Honor Fraser
Displaying sculptural art and thoughtful paintings, The Small Laboratory and Recent Paintings feature four artists as part of two exhibitions sharing the same space. Moreover, Leavitt has written a play to accompany his scientific sculpture, involving three scientists working on a critical experiment within the laboratory. With so many different, yet deeply involving works, the Honor Fraser is the place to be during the four days of the exhibition. The Small Laboratory and Recent Paintings will be on display from January 16 to February 20, 2016, at Honor Fraser Gallery in Los Angeles.
Featured image:  William Leavitt - The Small Laboratory, 2015. Courtesy of the artist and Honor Fraser Gallery. All images used for demonstrative purposes only.