Chicago's premier urban-contemporary art gallery, Vertical Gallery focuses on work influenced by street art, urban environments, graffiti, pop culture, graphic design and illustration. Distinguishing itself as a pioneer in its field, it has served as a catalyst for numerous artists who have moved on to exhibit at major art venues and museums worldwide.
To kick off 2020, Vertical Gallery is hosting a special five-artist exhibition. Simply titled The Winter Group Show, it will bring together works by Leon Keer, Martin Whatson, Julieta XLF, Li-Hill, and James Knight (Fourhundred ML).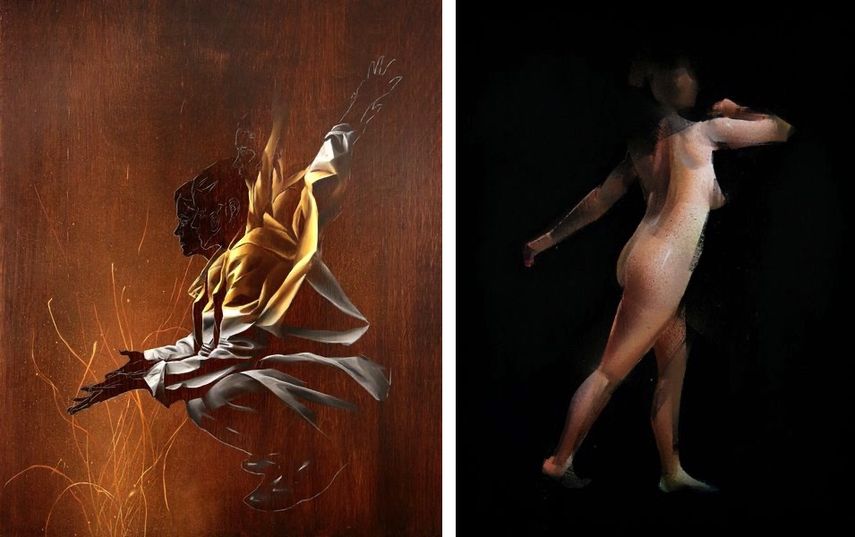 Leon Keer and Martin Whatson
A Dutch pop-surrealist artist, Leon Keer is a leading artist in anamorphic street art. In addition to using optical illusion, he often presents his art by adding new technologies, such as augmented reality and video mapping. While his work is often ephemeral, documented with images being shared on social media all over the world.
Coming from Oslo, Norway, Martin Whatson is best known for his calligraphic scribbles in grayscale voids. Combining abstract movement with figurative stenciled compositions, he creates unique stencil scenes, with a message signifying peace and love, and a very distinct female edge. Through his practice, he symbolically recreates the urban environment and then vandalizes it to reveal his vibrant transformations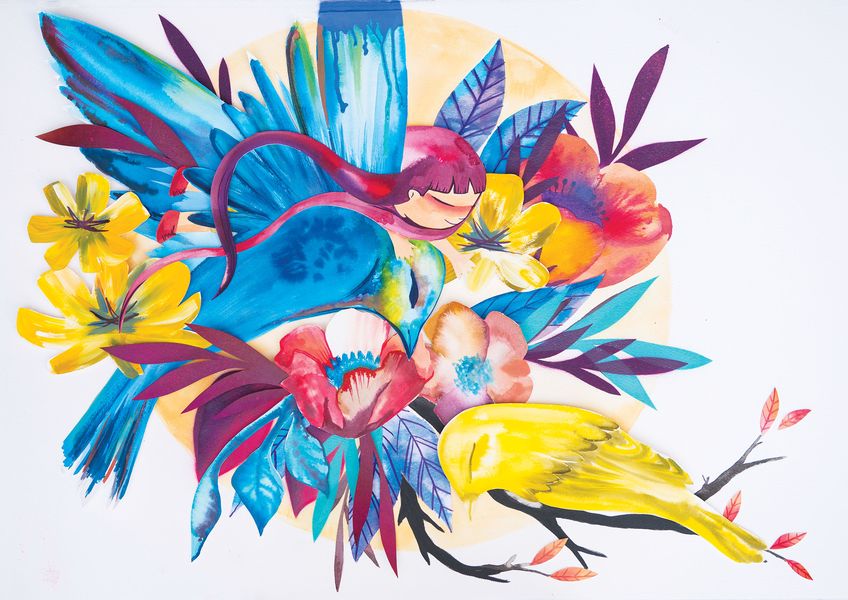 Julieta XLF, Li-Hill, and James Knight (Fourhundred ML)
An artist coming from Valencia, Spain, Julieta XLF paints larger-than-life whimsical figures, often entwined with nature. Her naive colorful characters are known to create smiles on passers-by faces. Flowers, petals and lots of colors are typical to be found in her work.
A Toronto-based artist, Li-Hill creates fascinating work combining painting, illustration, stenciling, and sculptural elements. Having a background in graffiti and mural painting and a degree in Fine Arts, he creates works that range from smaller multiples to enormous murals that explore industrialization, scientific breakthrough, man versus nature and information saturation. Complex, multi-layered and thought-provoking, his works often incorporate found objects and unconventional materials.
Emerging in the graffiti art scene, the Canadian artist James Knight aka Fourhundred ML had developed a style that he describes as "rough realism". Knight's hyper-detailed photorealistic paintings reveal the artist's mastery of spray paint.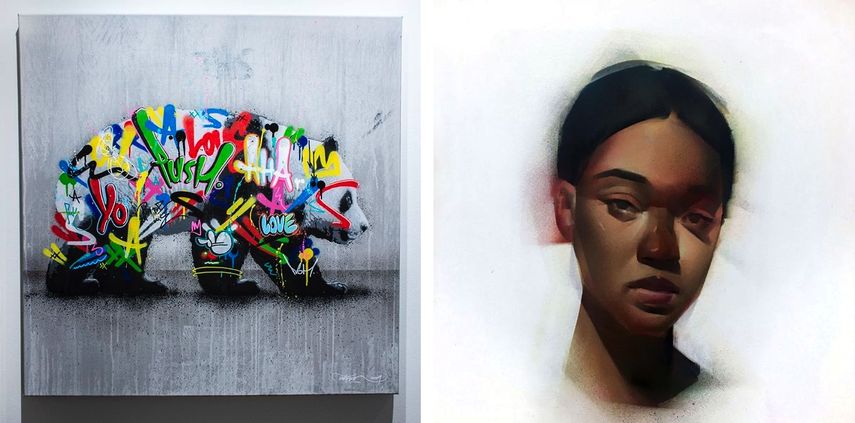 The Winter Group Show at Vertical Gallery
International and eclectic, this exhibition will provide a unique opportunity for discovery and rediscovery.
The exhibition The Winter Group Show will be on view at Vertical Gallery in Chicago, IL from February 1st until February 22nd, 2020. The opening reception will take place on Saturday, February 1st, from 6 to 9 p.m. Julieta XFL will be attending the opening.
Featured image: Leon Keer - Love Scrambler. All images courtesy of Vertical Gallery.