A Polish-born and Zürich-based artist, Wojtek Klimek is both a surrealist and realistic painter. Rich in mood and effect, his paintings invite the viewer into a strange place consisted of layers of landscapes. After taking a summer break, Galerie SOON will present the latest body of work by this talented artist. Titled Light and Other Places, the exhibition will present the latest series consisted of paintings that are surrealistic and humorous at the same time. This will be Klimek's first solo exhibition in Switzerland.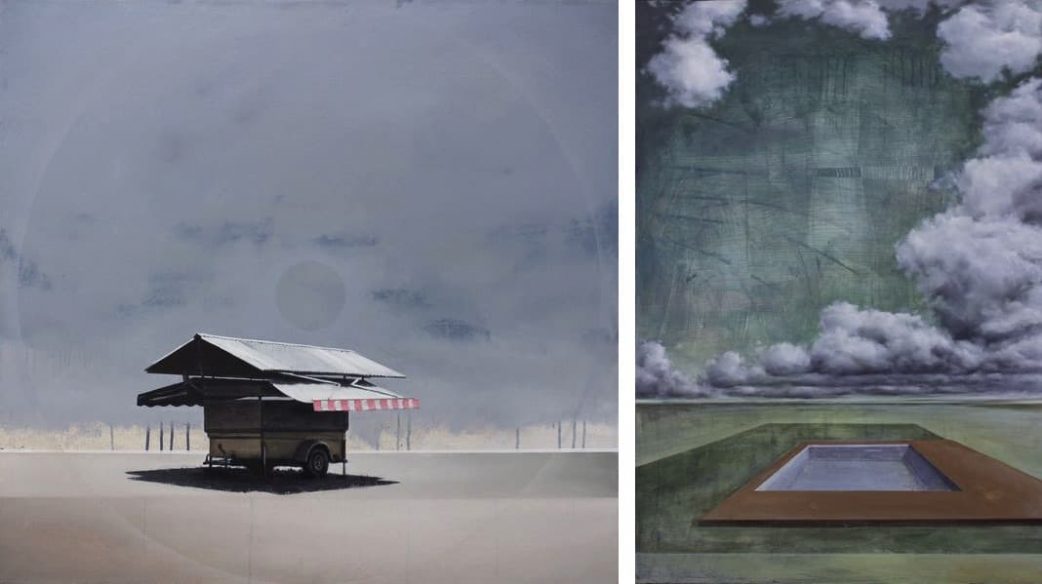 The Practice of Wojtek Klimek
The work of Wojtek Klimek seems otherworldly. Consisted of multi-layered landscapes, his paintings draw the viewer in, taking him to an unknown place. Imbued with the depth of the horizon, these representations leave plenty of space for his distinct fantastically-atmospheric cloud formations and a harmonious and refined light guides. This contributes greatly to the surreal character of the seemingly uninhabited landscapes. The environments Klimek creates serve as a stage for experimenting with painting, form, light and composition. These images are inhabited by realistic elements, randomly created patterns, abstract patterns and concrete forms. Combined with a harmonious unity, these elements always create a weird-looking tension.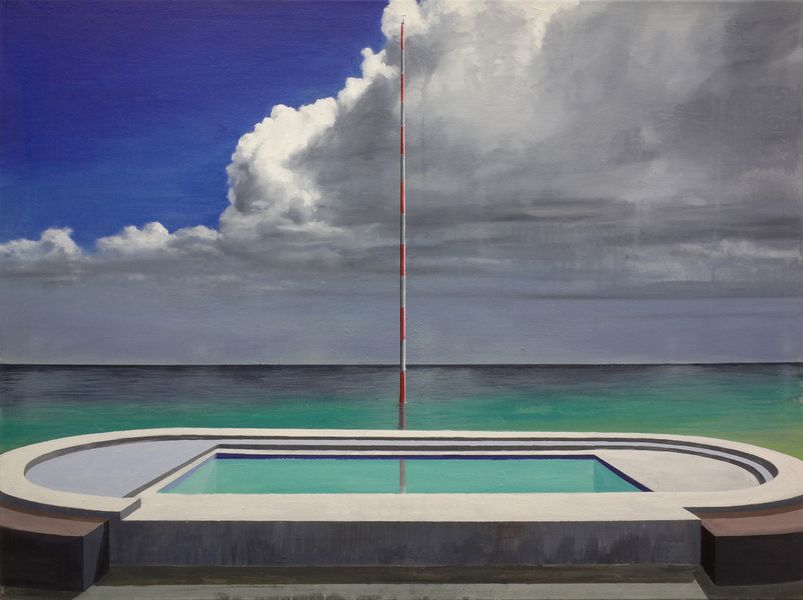 The Background
A contemporary artist, painter, graphic artist and illustrator born in Gdańsk, Poland, Wojtek Klimek has moved to Berlin at an early age. He studied art and illustration at the Technical University of Berlin, the Hamburg College of Applied Science, as well as the Cracow Academy of Fine Arts. His work has been exhibited in various exhibitions in  Dortmund, Zurich, Berlin, Dresden and Szklarska Poręba. Also working as an illustrator, Klimek's work has been published in magazines such as Another Escape, Am Haken, Beobachter, Blond, Die Weltwoche, Fall, ff-Südtiroler, Rolling Stone, TagesWoche, Timbersports Series, Swissmilk and Stern. Since 2012, he has been living and working in Zurich.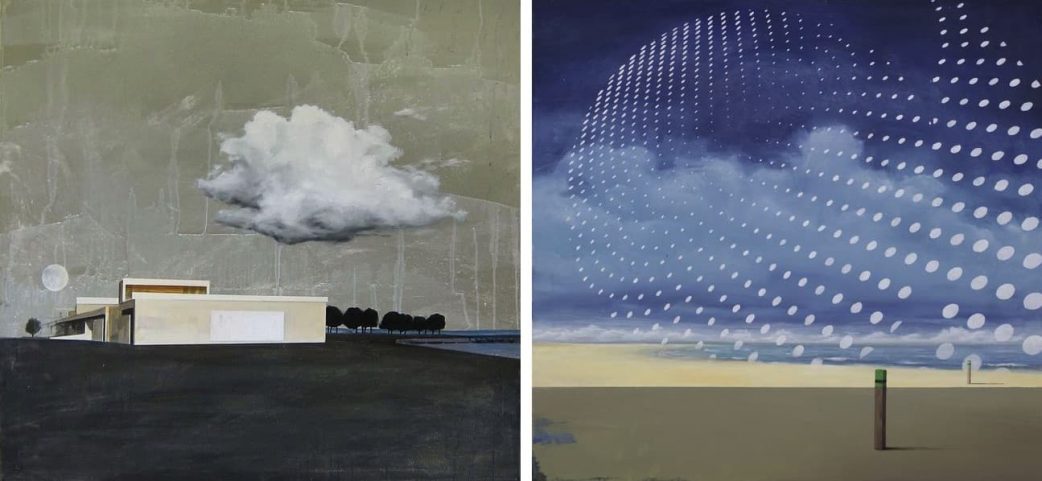 Wojtek Klimek Art Exhibition at Galerie SOON
The works of Wojtek Klimek are not supposed to convey a message. These works aim to achieve a certain effect in the viewer, inspiring him to recall his memories or stimulate his imagination. The exhibition Light and Other Place will be on view at Galerie SOON in Bern, Switzerland from September 7th until October 14th, 2017. The vernissage will be held on September 7th, from 6 to 8 p.m.
Featured image: Wojtek Klimek - Flux (detail). All images courtesy of Galerie SOON.